Today people all across the globe use WhatsApp for sending messages and sharing photos, images, files, and videos. One of the most used features of a smartphone is its camera. Whether it is the personal photos or images of business transactions, the risk of losing your photos and images is ever-present. The major causes of data loss in smartphones include accidental deletion of files, water damage, black screen, malware infections, and software corruption. An overwhelming number of people do not back up their precious data and lose it when the disaster strikes. Fortunately there exist methods and tools through which you can recover your photos, images, and other important data files. In this article, we will discuss Where are My WhatsApp Photos Stored on iPhone/Android.
Where Are My WhatsApp Photos Stored?
The WhatsApp photos sent or received from your phone are stored in the internal memory of the phone in a folder named "WhatsApp". The "Media" folder within the "WhatsApp" directory contains another folder called "WhatsApp Images". All the photos which are removed from the chat but still present in the phone memory are located in this folder.
Free And Easy Methods to Find
Disappeared WhatsApp Photos
How to find
disappeared

WhatsApp images from a backup file

WhatsApp creates the backup of files, photos, and chats every night by default. Users can change the backup frequency to once a day/week/month. Thanks to this backup function, it is very easy to restore your lost data using the backup file in case of a mishap. WhatsApp stores all the backups in the "Backups" directory within the "WhatsApp" folder. The following steps are to be followed in order to recover images or chat from a backup file.
Uninstall WhatsApp from your phone.

Reinstall WhatsApp from PlayStore or App Store.

Log into your account.

When the system prompts you to recover data from a backup copy, proceed with it.

Wait for the app to finish the recovery process.
The limitation of this method:
WhatsApp backup can only recover data from the past 7 days. Data older than that cannot be recovered using this method.
Although users can change the frequency of WhatsApp backups, daily backups are highly recommended. This setting can be changed from the "Chat Backups" option in the Chats section of the app interface. Daily backups are a definite lifesaver in case of data loss.
How to find
disappeared

WhatsApp photos from a chat

All the documents and media files are stored on the servers for the latest versions of WhatsApp. These files can be recovered from the server given the chat in which they were sent is not deleted. This feature is available on mobile as well as a web version of the app. In order to open the browser version of the app, follow these steps:
Open the WhatsApp Web.

Scan the QR code on the computer screen using your phone app (Settings ->WhatsApp Web).

Wait for the messenger to download your data.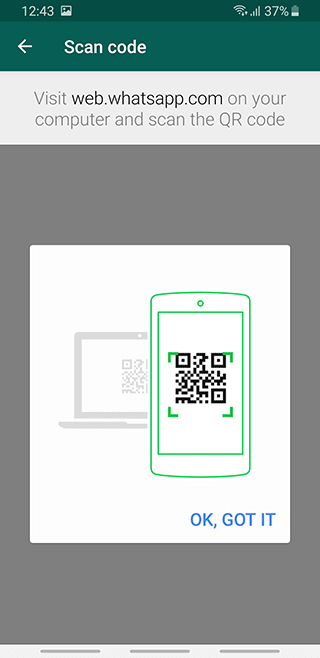 The limitation of this method:
You will be able to download any of the photos again only if the chats are there.
Find Where do Deleted WhatsApp Photos Go on Android - Using D-Back Android
Smartphone users can lose their data files as a result of accidental data deletion, system crash, water damage, virus attack, forgotten password, black screen, system root, and a broken screen. iMyFone D-Back Android is a perfect solution for such scenarios. D-Back Android is a powerful data recovery app that allows users to recover their lost or deleted data very easily. This app is capable of recovering lost data even from broken devices. Apart from the photos and images, D-Back (Android) can also recover messages, contacts, audios, videos, call history, and documents.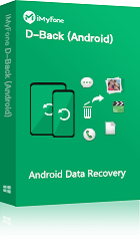 1,000,000 Downloads
Main Features
The software is capable of recovering deleted/disappeared WhatsApp photos caused by system upgrade, virus attack, water damage and more.

You are able to preview the photos after the scan process, letting you determine which files you want to restore.

Except for WhatsApp photos, it also supports many other types of data files, such as videos, contacts, text messages, etc.

Helps to recover photos from phones to PC with or without backup, prevent further data loss.

Supports running on Android OS 2.0 to 9.0.
D-Back (Android) app is very easy and intuitive to operate. For recovering your lost data files, follow these process steps:
Step 1. Launch the D-Back (Android) app and select a recovery mode according to your requirements.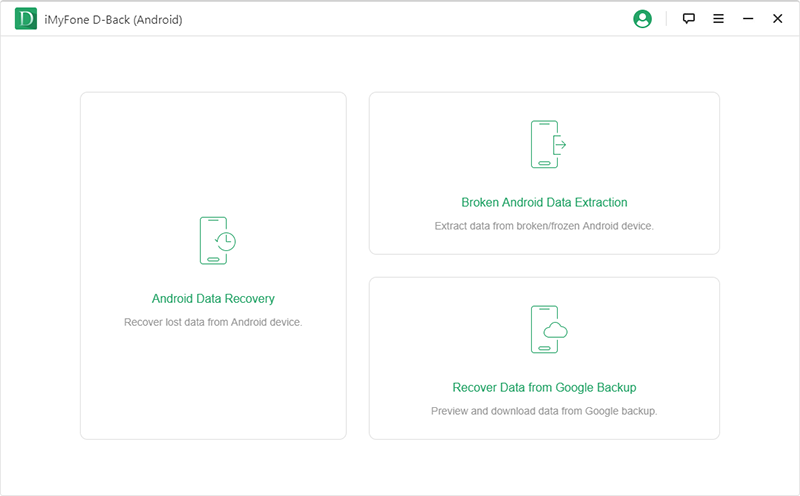 Step 2. Select your device name and device model from the provided menus.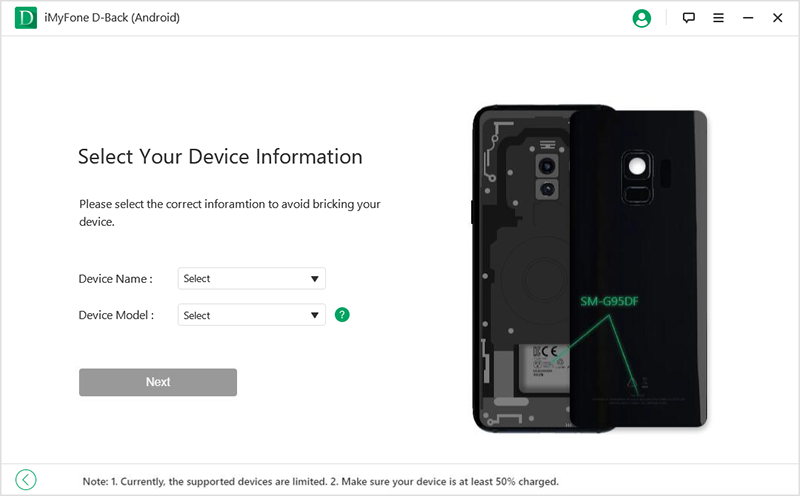 Step 3. Download the data package. Make sure that your device is connected to the internet during the process.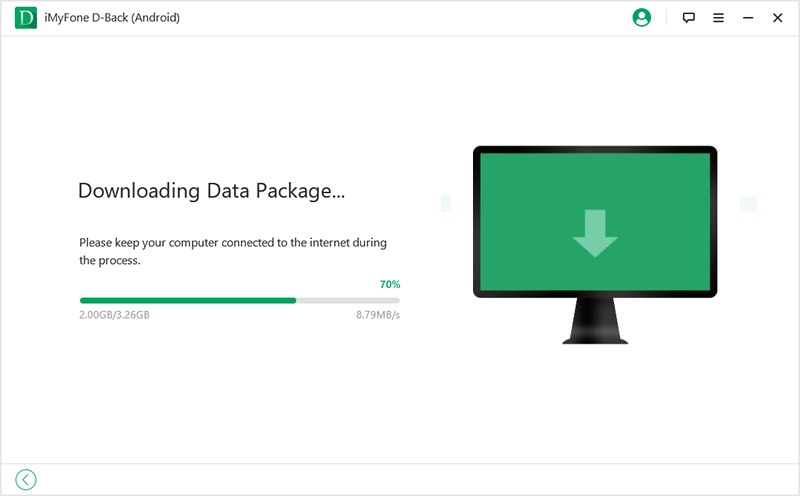 Step 4. Connect your device to the computer using a USB cable.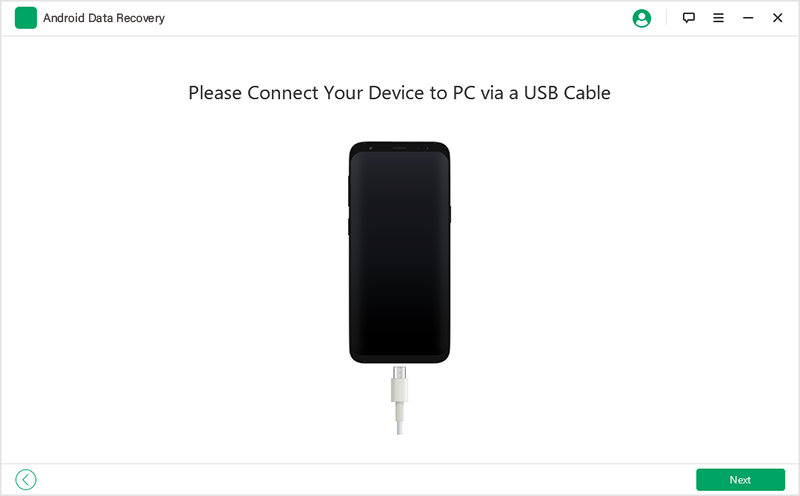 Step 5. The app will ask you to select the type of files which need to be recovered. For recovering photos and images, select "Gallery" and press "Next".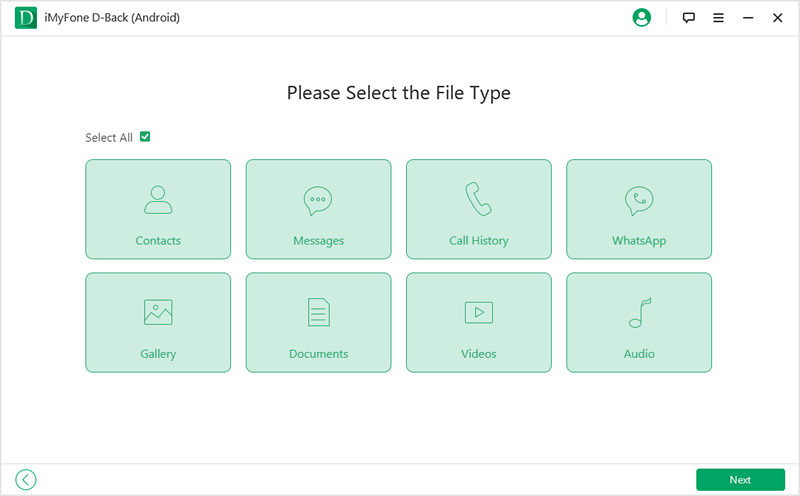 Step 6. After the scan is completed, all the photos will be displayed on the screen. Select the files which need to be recovered and press "Recover". The recovered photos will be stored on the PC from where they can be transferred to the device.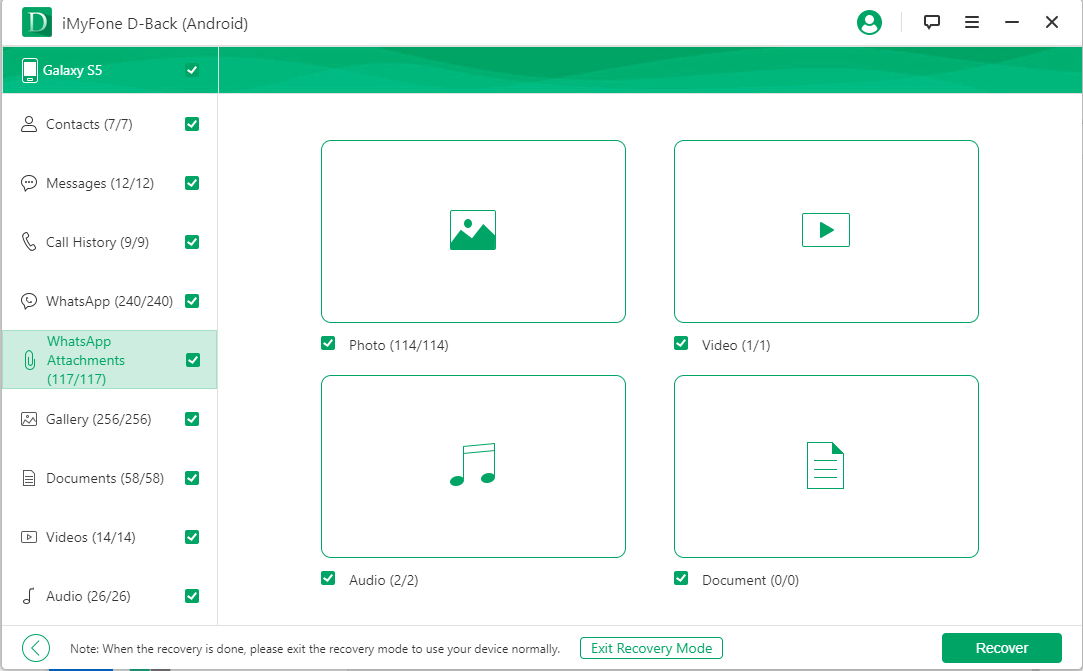 Bonus Tip: How to Avoid Losing WhatsApp Photos Again
In today's information age, data security and data preservation are of extreme importance. Losing personal, business or organizational data can create a number of problems for the users. Therefore, it is mandatory for the users to take preemptive steps in order to secure their data. One of the first things that users can do in order to keep their photos safe is to regularly back up their WhatsApp photos. By default, WhatsApp creates data backups every day. Although this frequency can be changed, daily backups are recommended.
Other than WhatsApp backups, users can use specialized tools to ensure the security of their photos. One such tool is called DiskDigger which un-deletes and recovers lost image files. It can recover photos, images, and videos from internal phone memory as well as from SD cards. DiskDigger works best when the device is rooted. This tool allows the users to save the recovered files to an app (Outlook, DropBox, Google Drive, etc), to a custom location on the device, or upload to an FTP server.