"If i deleted my whatsapp account can i get it back? what happens if i deleted my whatsapp account? After I've reinstalled WhatsApp, will I still receive messages and missed calls from the uninstalled period?" – Ada, Quora
While being connected has never been so convenient, it can become overwhelming. If you need to take a break, deleting your WhatsApp might seem like a good start. Alternatively, you might find your WhatsApp account was automatically deleted. In either case, you may want to know how to recover WhatsApp after deleting an account. Read this helpful step-by-step guide to get back WhatsApp messages after account deletion.
Part 1: Why My WhatsApp Account Is Deleted Automatically
There are a few reasons you might manually delete your account, either temporarily or permanently. However, you may instead find your account was deleted automatically. A rare possibility is a software update has wiped your account or data. But the effects of a virus or factory reset are more likely culprits. It is also possible the app was deleted because you were inactive for 120 days . After 6 months of inactivity, WhatsApp may automatically delete an account for security and conservation purposes.
Part 2: What Happens When I Delete My Whatsapp Account
Here's what happens when your Whatsapp account is deleted, for whatever reason:
All of your texts, voice messages, photos, and other data will be wiped.

All your Google Drive backup will be deleted.

Your friends won't see your number on their WhatsApp contact list.

Your number is disconnected from the WhatsApp system.

You're expelled from any groups on the app.

You'll no longer have access to the account.

You can't restore old messages through the app, as data is deleted from the WhatsApp servers. This option is available if you've removed and re-downloaded the app without deleting your account.

Your payment information for WhatsApp is deleted.
Virtually, if you delete your account or it is automatically deleted, all traces of your account and activity vanish.
Part 3: How to Recover Whatsapp Messages after Account Deletion (for Backup Users)
If you're a pragmatic tech user and have enabled some form of backup on your device , you might be in luck. Here's how to recover WhatsApp after deleting the account by restoring from backup.
What Is The Database?
The WhatsApp database is saved on the SD card or local storage. If you've enabled auto backups, every morning, the app will save data on your phone. This data is stored for 7 days. You can typically find it in the "internal storage" or "main storage" folder on your device, or in the /sdcard/WhatsApp/ folder.
How to Restore from The Local Database
Follow these steps to recover your backup from the local database:
1. Locate the folder name "/WhatsApp/Databases" in your device storage folder. The file may be called "messageStore-YYYY-MM-DD.1.db.crypt."

2. Rename the file "messageStore-YYYY-MM-DD.1.db.crypt.current "and replace the date with today's date. This will help you stay organized and avoid confusion.

3. Reinstall the app.

4. Open the app.

5. Enter your number and other pertinent information.

6. You'll be asked if you want to restore the latest backup, which will most likely be from the past 7 days. Confirm you want to do so.

7. At this point, you might see some or all of your data restored from the database, including contacts, messages, and groups.
Cons
You need to uninstall Whatsapp first, then install WhatsApp on your new device. That means the WhatsApp data that you have received after the latest backup will be overwritten.
If you sign into WhatsApp with a different phone number, you can't restore a backup.
If you have taken a WhatsApp backup after data loss, the messages can't be recovered.

Part 4: If WhatsApp Doesn't Detect A Backup, How to Recover Whatsapp Messages after Account Deletion
Use A Free WhatsApp Account Recovery App
If you can't successfully restore Whatsapp backup after deleting the account using the above method, a free recovery app might be the ticket. D-Back Android is a user-friendly and efficient way to retrieve WhatsApp data after account deletion.
This data recovery tool perform deep-scanning on your device to find your data, including WhatsApp messages, photos, audio, contacts, and more. Free and easy to use, the app requires next-to-no effort and no tech know-how.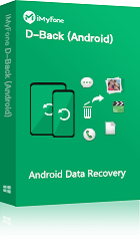 1,000,000 Downloads
Features of D-Back Android
It enables you to recover all types of data lost on a device. This includes audio, call logs, text and voice messages, videos, pictures, and contacts.

It doesn't require you to root your device, which can be time-consuming and result in data loss.

It's a safe, effective, and fast way to get back Whatsapp messages after account deletion without overwriting other data.

It's versatile. Use this to recover data if your device was stolen or infected with a virus. And you can also use it to recover Whatsapp media and other files you lost in data deletions.

You can take advantage of a free trial before buying to test it out.

Allows you to free preview the recoverable Whatsapp files before the recovery.
iMyFone D-Back provides an easy way to restore Whatsapp backup after deleting an account. Plus, you can use it time and again to recover various kinds of lost or deleted data from your phones or tablets. Follow the step-by-step guide to find how to recover WhatsApp after deleting an account:
Step 1. Download and install iMyFone D-Back on your PC. Start the application. Connect your smartphone via a USB cable and keep it connected until the process is complete.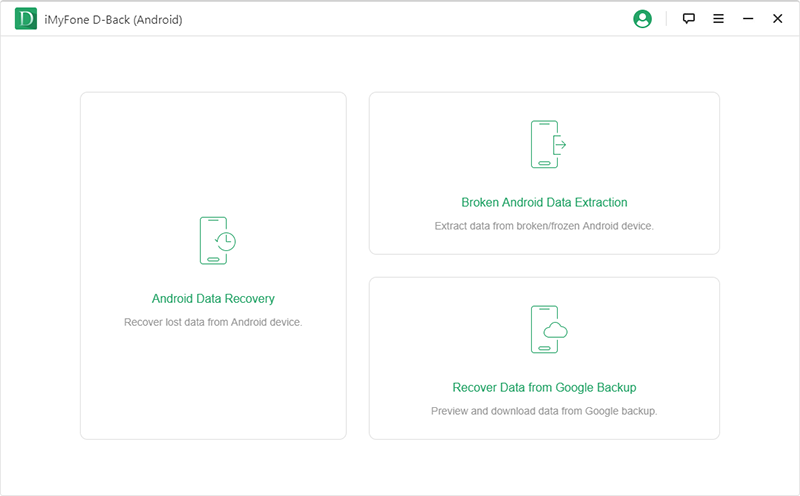 Step 2. Input your device information, including the name and model in the drop-down menu. Make certain the details are accurate. The specifications indicate firmware needed to perform the data recovery. Double-check before you click "Next" to proceed.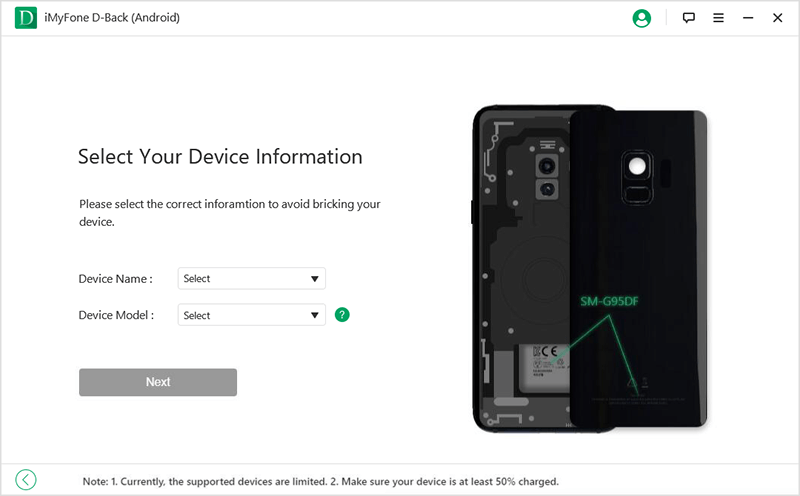 Step 4. Download the data package. Your computer must be connected to the Internet while the app downloads the firmware. The download time depends on your Internet speed, but typically takes a couple of minutes.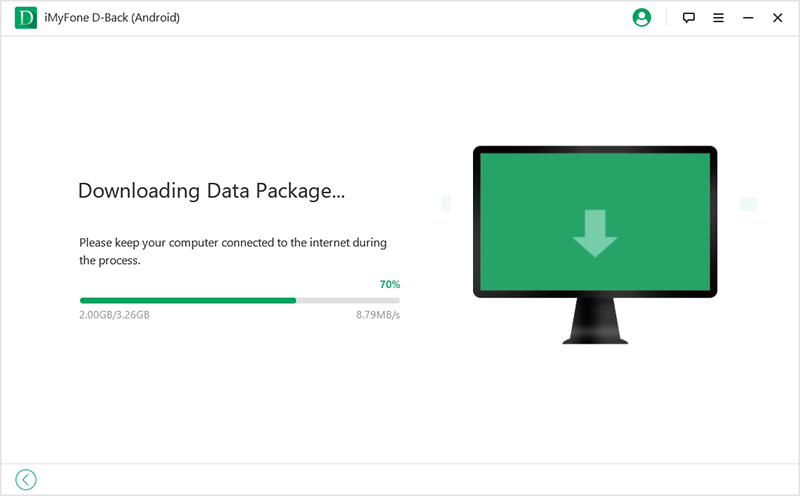 Step 5. When the download is finished, click "Next" and confirm your device is still connected. Follow the steps on the screen.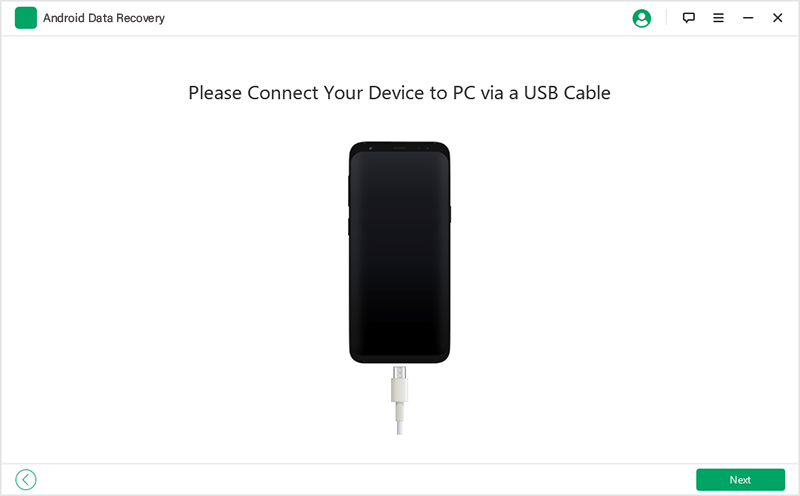 Step 6. When the app is done scanning, you will see all of the WhatsApp data, including messages, contacts, and photos and videos detected by iMyFone D-Back. Go through the files and select those you want to recover. Finally, click "Recover."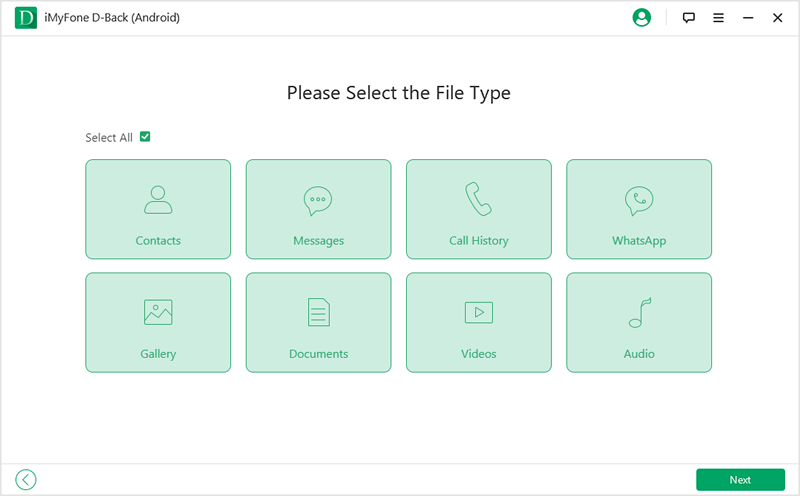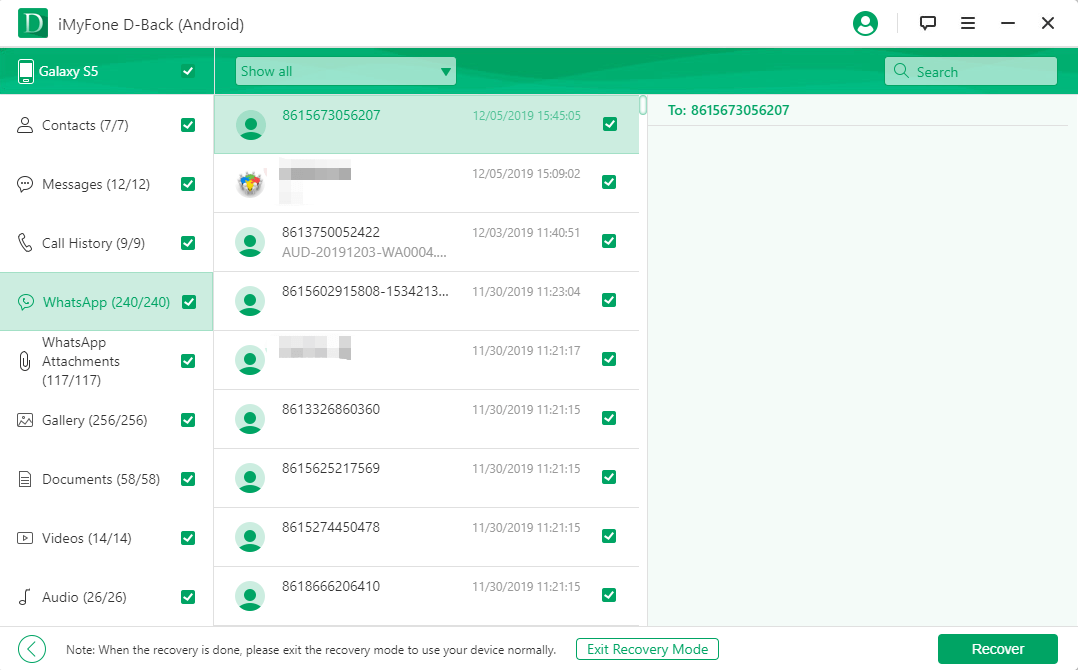 iMyFone D-Back is the quickest, easiest, and most efficient solution to restore WhatsApp backup after deleting an account. Getting back your deleted WhatsApp data has never been so easy!
So, How Do I Get Back My Whatsapp Account?
So you know how to restore your lost data, but what about reinstating your account? If you've deleted the account within the past 30 days or backed it up, and you have the same phone, you'll be able to reactivate without much trouble. Here's how:
● Go to the Play Store and reinstall the app.
● Open the app once it has installed.
● Enter your number and name.
● You'll be asked if you want to restore the latest backup. Select "yes."
● Once the backup is complete, you should be redirected to the Dashboard.
Faq: How to Recover WhatsApp Chat after Report and Block
If you blocked and reported a WhatsApp contact and now wish to restore the messages, I recommend you to use a third-party tool-iMyFone ChatsBack. It is one of the most trustworthy and convenient programs. It can help you recover all types of WhatsApp messages in different scenarios. What's better, you can use this tool to share free scan and preview. So let's see how to recover WhatsApp Chat after report and block.
Step 1. Lunch iMyFone ChatsBack from the official website, select "Device Storage" on the interface, then connect you device to the computer.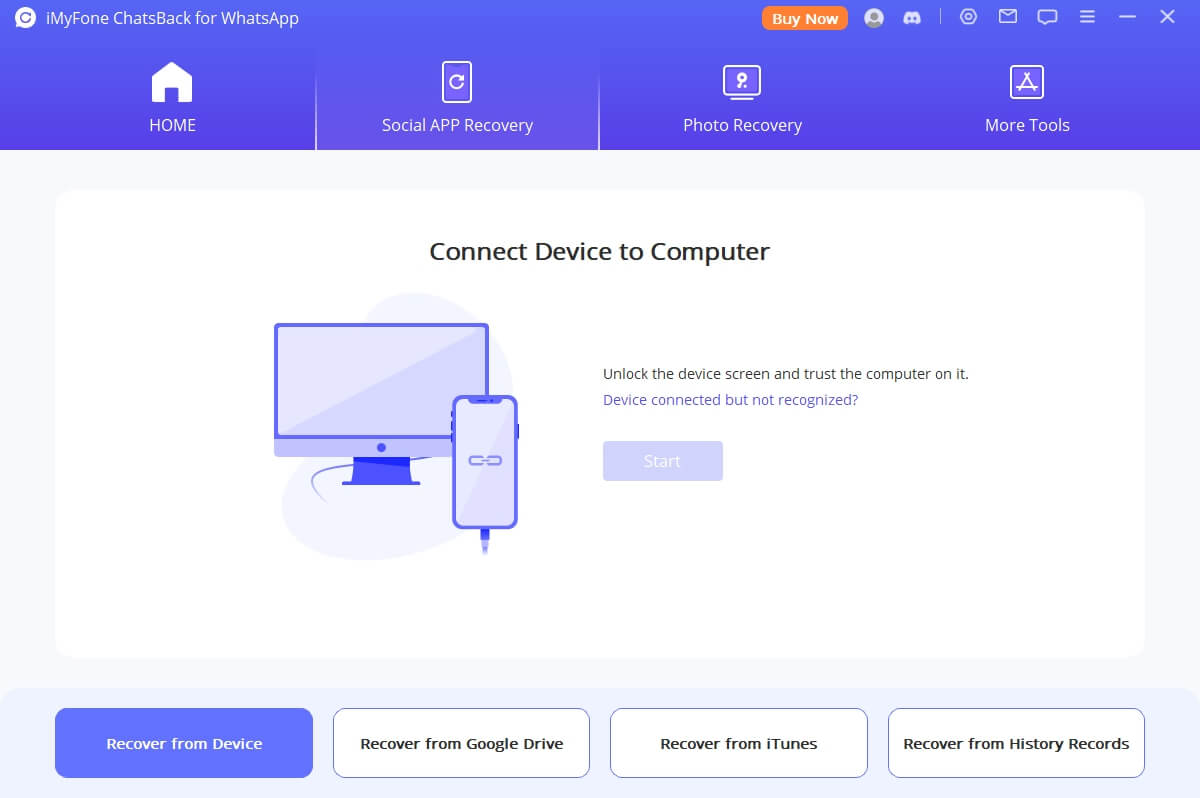 Step 2. Now, ChatsBack will scan and analyze your data. You may insert the phone number (WhatsApp account number) and wait for the SMS number to verify.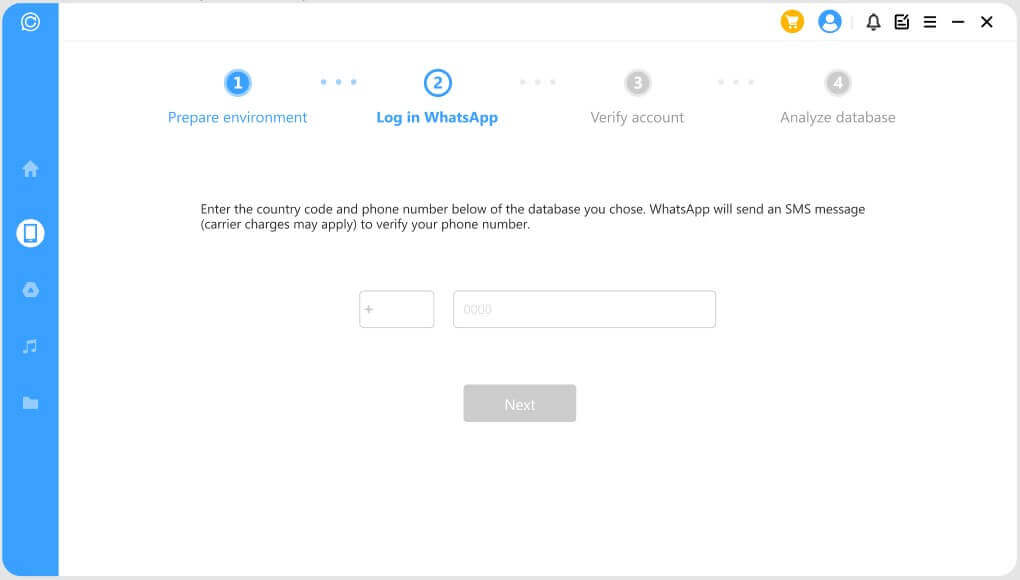 Step 3. After the verification process, you can preview your reported and blocked chats on the screen. Finally, click "recover" button.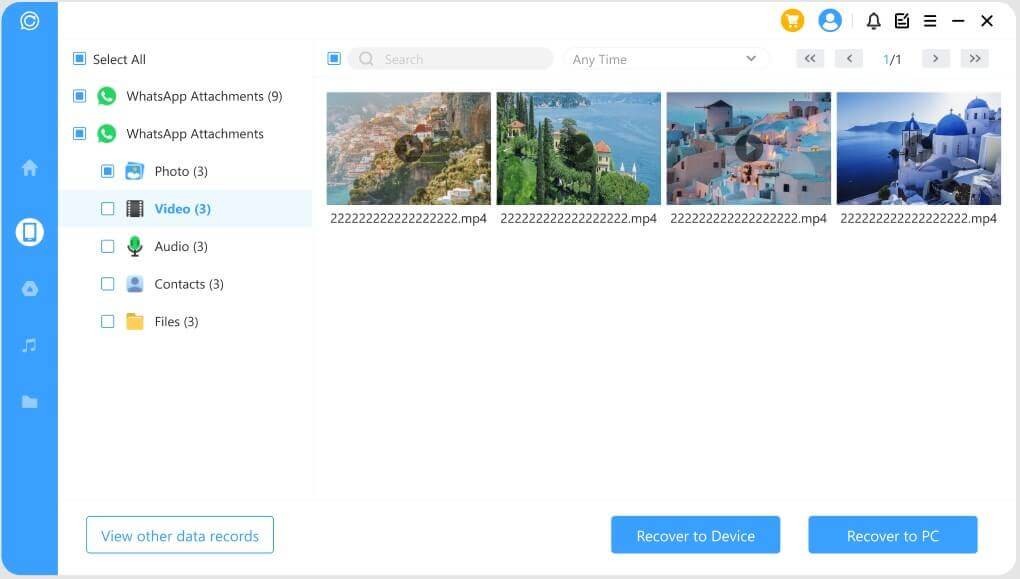 Conclusion
There you have it, the best way to get back WhatsApp messages after account deletion. If you backed up data before deleting your account, you could use WhatsApp backup. But even if you didn't, there's still the option of a risk-free, easy-to-use data recovery app, iMyFone D-Back. Straightforward and effective, this recovery tool is your best bet for recovering all types of data, whether it's from a deleted WhatsApp account, lost Google photos, or other deleted media. Download it today and see for yourself how great it is!