Android devices are a great way to view and read PDF files. Whether you are waiting for transport or friends, your 6-inch Android device is always with you, enabling you to read work-related PDF files. But there are always chances that you accidentally delete the important PDF files from your Android device. If these deleted files are vital to you, you must want to find a way to get them back.
However, do you know how to recover deleted PDF files on Android effectively? In this article, we will provide a quick guide on how to get back deleted PDF files in Android.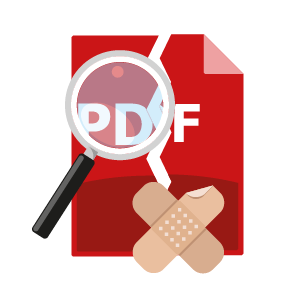 Part 1: What Could Be the Reason for the PDF File Loss on Android
Some multiple reasons or situations can result in the deletion of the PDF files from your Android device. Some of them are:
Accidental files deletion: Accidentally or unintentionally delete the PDF files from your Android device. Always keep the practice of thinking twice before deleting important files.

Sudden power off: If your Android device suddenly turns off when you are reading a PDF, it can either cause file corruption or deletion.

USB cable malfunction: If a USB cable disconnected or malfunctioned when transferring the PDF files from the Android device to your computer, then it can cause losing PDF files.

The virus in computer: If your computer is a victim of some virus, then there are chances that you may lose the data from your Android device once you connect it to your infected computer.
There are a number of other possibilities that can result in PDF file deletion. And users are worried about the thing of whether the missing PDF files can be recovered or not.
But there is nothing to PANIC!!!
Part 2: What If a Mishap Occurs? How to Get Back Deleted PDF Files on Android?
You have lost the PDF files, and now you are looking for how to recover deleted PDF document on Android. Well, in this digitally advanced era, your PDF files never leave you. The prime reason is that it has become a common practice to back up data in the Cloud, and multiple services assist in data backup for Android devices. The common examples are Google Drive and Dropbox. So, if you also back up your Android device data regularly, then you can simply recover the deleted PDF files from there.
Option 1: Recover Lost PDF files from Google Drive
You might be familiar with Google Drive that stores your files and gives up to 15GB storage space. So if you have synced data to your Google account, then the below steps are for you.
Step 1. Go to the Google Drive web page and enter your login credentials.
Step 2. Once you log in, you will be able to see all the data backed up in your Google account. Now, search for the PDF files you want to recover.
Step 3. Select all the PDF files you want to recover. After that, click the "Download" button.
Cons
You must have synchronized your Android device with Google Drive.
You must have backed up PDF files prior to their deletion.
They have limited free storage space.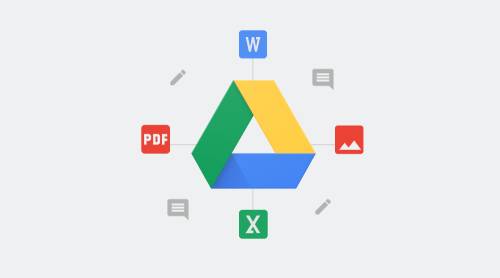 Option 2: Retrieve Lost PDF Files from Dropbox
Similar to Google Drive, Dropbox is another known Cloud file storage platform. In Dropbox, you can either have a new account or use your Google account to back up files from your Android device. So, if you have a backup in Dropbox, then you can simply recover unsaved Adobe acrobat file by going through the instructions given in the Dropbox help site.
Cons
You can recover only those PDF files that were previously backed up in Dropbox before their deletion.
It also has limitations to recover the deleted files, which means within 30 days, you have to restore the lost PDF files from it.
Limited free storage space.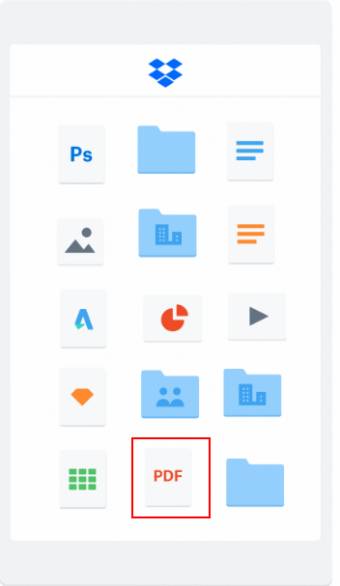 Part 3: Recover Deleted PDF Files from Android Phone Directly
In this fast pace world, everyone wants the quick and easiest way to solve the problems. The same goes for Android users. If you don't want to waste any time to recover lost PDF files from Android, then you should use iMyFone D-Back. This is the best-suggested tool to restore lost PDF files from your Android phone. iMyFone D-Back (Android) is one such tool that knows what the Android users want. It can recover any type of data from Android devices with a very high recovery success rate.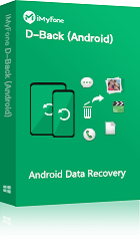 1,000,000 Downloads
Features of D-Back Android
Capable of recovering pictures, videos, audios, contacts, messages, WhatsApp media, documents, and other files.

Whether the Android device is broken or any malfunction cause data deletion, it can easily recover data from any situation.

Performs deep data analysis so that all the recoverable PDF is extracted.

Being super-fast in its operations and user-friendly interface, iMyFone D-Back (Android) is an ideal choice for Android data recovery.

Compatible with Android OS 2.0 to 10.0.
The following are the steps on how to get back deleted PDF files in Android using D-Back Android:
Step 1. Download iMyFone D-Back (Android) and launch the application. After that, you will see three recovery modes. For your case, select the "Android Data Recovery" mode.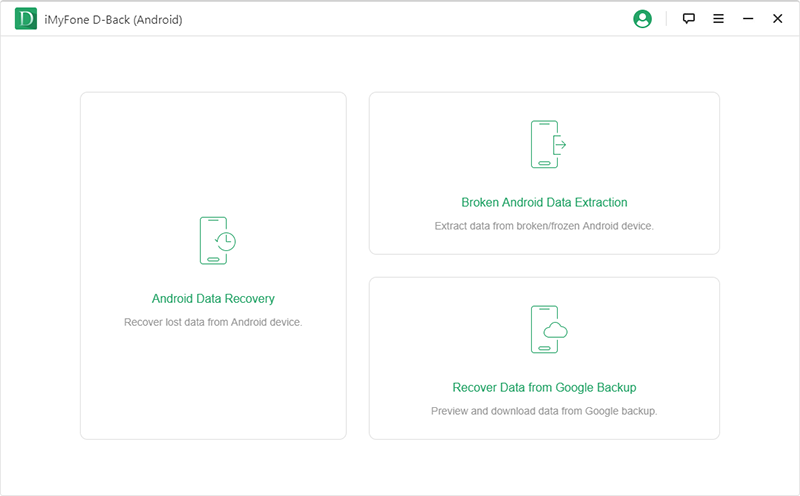 Step 2. Now you have to select your device name and model. So, in their respective sections, fill out the details and then click the "Next" button. After that, the tool will download the corresponding data packages associated with your device. Make sure you have internet access throughout the download process.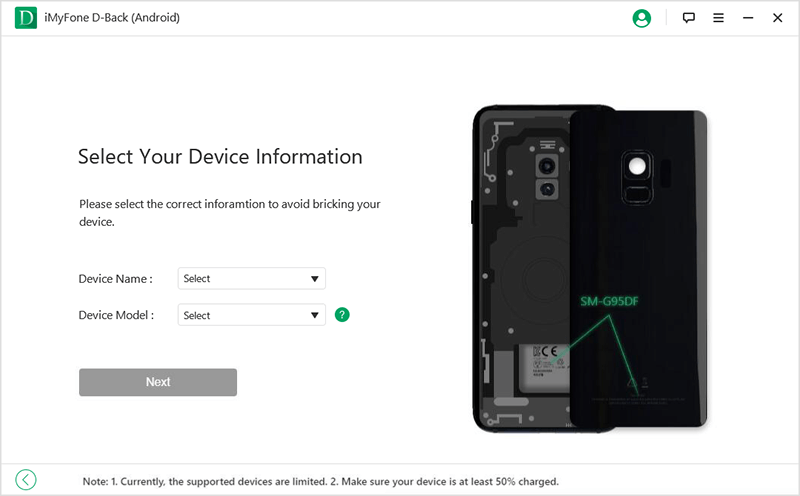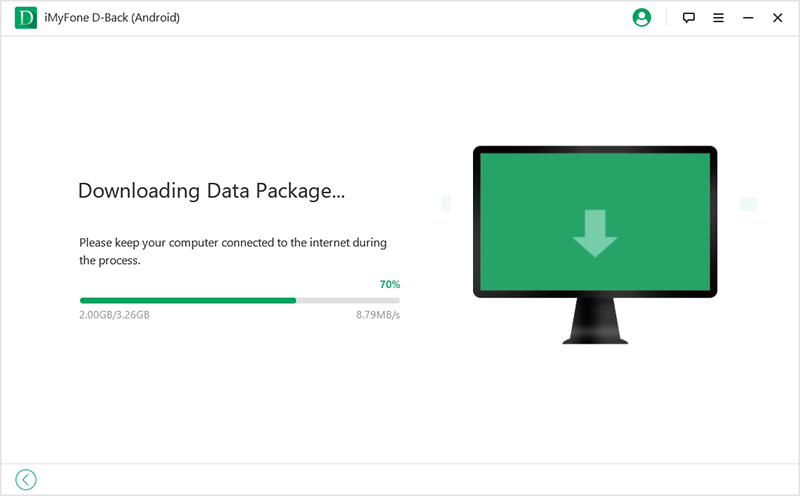 Step 3. Connect your Android device to your computer using a USB cable. Once done, click on the "Next" button.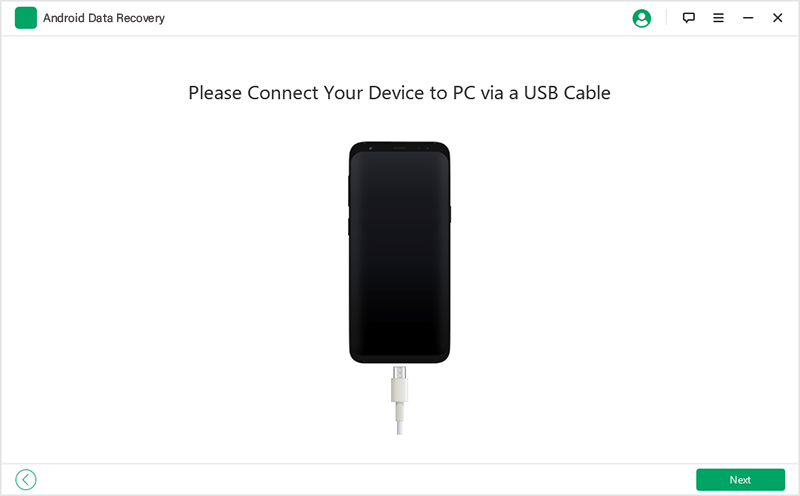 Step 4. Now you will see the different file types that you can recover from your Android device. Since you want to recover only the pdf files, you can select the "Documents" type only. After that, click the "Next" button.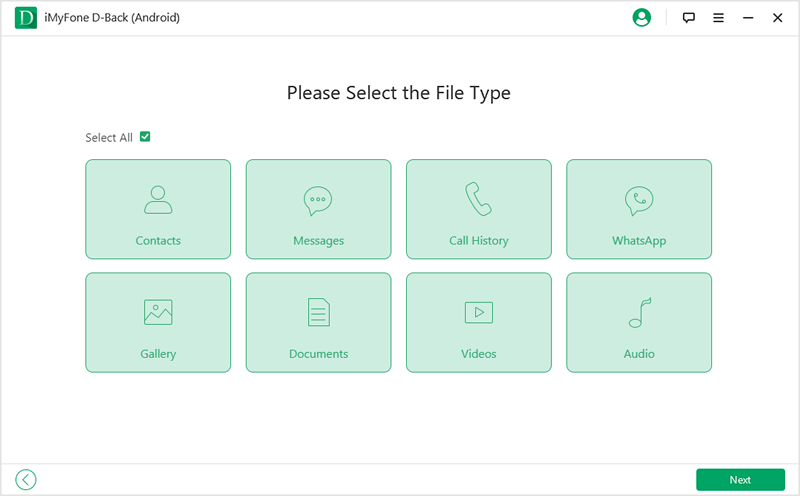 Step 5. The tool will take some time to scan for all the documents. After that, it will show you all the document files that you can restore to your computer. There you will easily find the deleted PDF files. So, select those files and then click the "Recover" button. This way, your selected PDF files will be recovered back and stored in your computer's specified directory.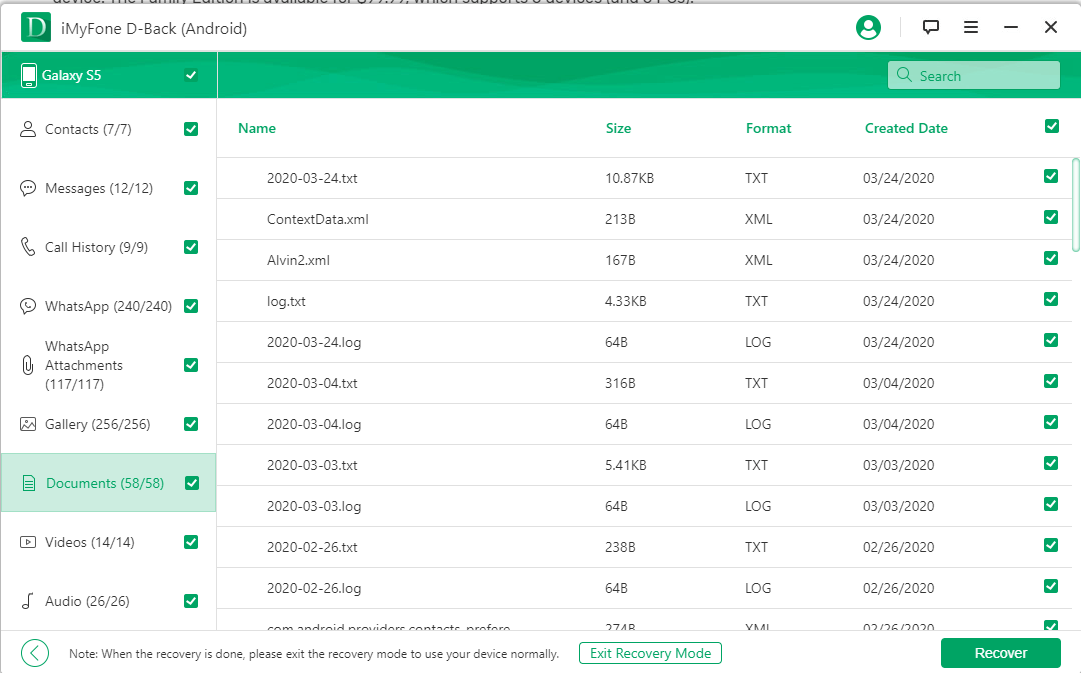 Conclusion
Most of our important documents are in the PDF format, and we often have them saved in our Android device. Losing such documents by accidental deletion or any other malfunction can be really painful. The above methods of PDF file recovery can be very handy to recover the deleted files. But Google Drive and Dropbox come with one major drawback, i.e., you must have previously backed up your PDF files in them. In case you have not backed up your files in Google Drive or Dropbox, then they cannot help you in the recovery of the files. On the other hand, iMyFone D-Back (Android) is a software specially designed for Android data recovery. Therefore, whatever the situation is, D-Back (Android) can efficiently recover lost adobe acrobate filesin just a few clicks.