Phone breaking down can be a troublesome experience, because all your important data was on the device which you can't access anymore, including text messages. The worst thing is you don't even have a backup of text messages on your Android device. If you don't know how to retrieve text messages from a broken Android phone without a backup, just read on this guide to learn the best way to get it done without effort.
Is It Possible to Recover Text Messages on Your Broken Android Phone [in Various Scenarios]
Before you start, here is a question: can you retrieve text messages from a broken phone? Is there a way to get it done? The answer is "Yes"! As long as you find the right way, all your lost text messages can be easily recovered. And the most effective way is to turn to a powerful data recovery tool for help. D-Back (Android) No matter how you've lost your text messages, such tools can help with your text messages recovery from a broken Android phone. And some common ways which can result in breaking your Android phone are listed here.
Water Damage: For any other phone, accidental moisture can fry the circuits and ruin your device. Water damage is mostly non-reversible and results in loss of your data.
Virus Attacks: Those viruses and malware attack specific data types on your device and the most vulnerable and most likely target are your text messages.
Upgrade Failure: Upgrading the firmware of your device manually can sometimes result in the phone going blank. That may result in loss of your data, including the precious text messages.
Physical Damage: Physical damage might break your phone to the point where it is not useable. This can result from accidentally dropping the phone, slipping from your bag or trouser pocket, or in case of hitting a bus.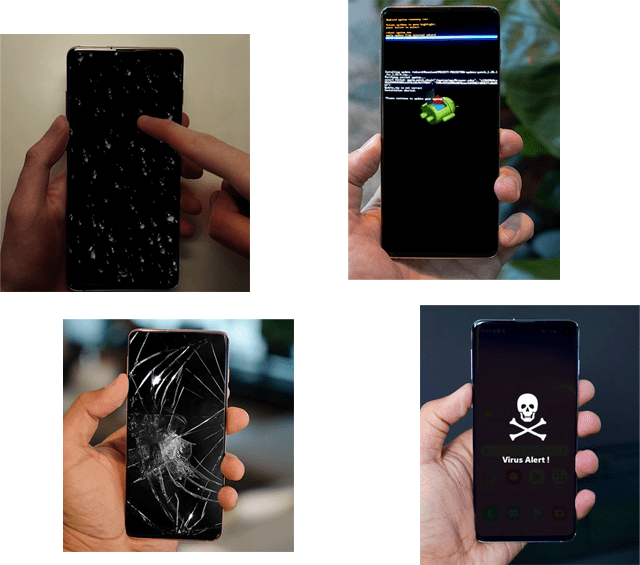 But do not worry! As we mentioned above, you can still retrieve all your important text messages with a professional data recovery tool if you experienced any of the above-mentioned data loss scenarios. And iMyFone D-Back (Android) is highly recommended to do the recovery task. Next we will guide you more details about this app, including its recovery feature and steps.
The Best Solution to Recover Text Messages from A Broken Android Phone
If you prefer a 100% safe and efficient way to get back text messages from a broken Android, the best solution is to use D-Back (Android). It is a feature-rich Android data recovery tool for your Android devices, even for the broken ones. D-Back (Android) can not only recover lost text messages, but also get back more data types, including contacts, call history, WhatsApp messages & attachments, photos, videos, audios and documents. A large number of Android users have successfully recovered their lost data from the broken phones by using this app, for it has over 99% success rate in data recoveries. So it is highly recommended by those users for broken Android data recovery.

How to download and use D-Back (Android)
You can use D-Back (android) to retrieve the lost text messages from your phone's internal memory or SD card. All you need to do is download D-Back (Android) on your computer. And just follow the simple steps given below to recover text messages from a broken Android phone.
Step 1. launch D-Back (Android) and choose "Broken Android Data Extractor" mode.
Run D-Back (Android) on your computer. Then choose the recovery mode called "Broken Android Phone Data Extraction" to continue.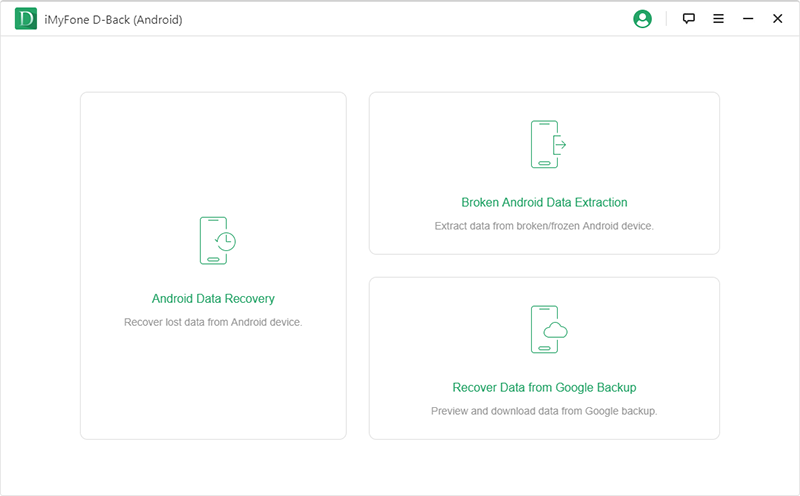 Step 2. Select your device information to download the matching data package and then connect your phone to computer.
Next confirm your device information by selecting the correct name and model of your Android phone, which is required before downloading the data package. After that,connect your phone to computer and follow the on-screen instructions to enter downloading mode.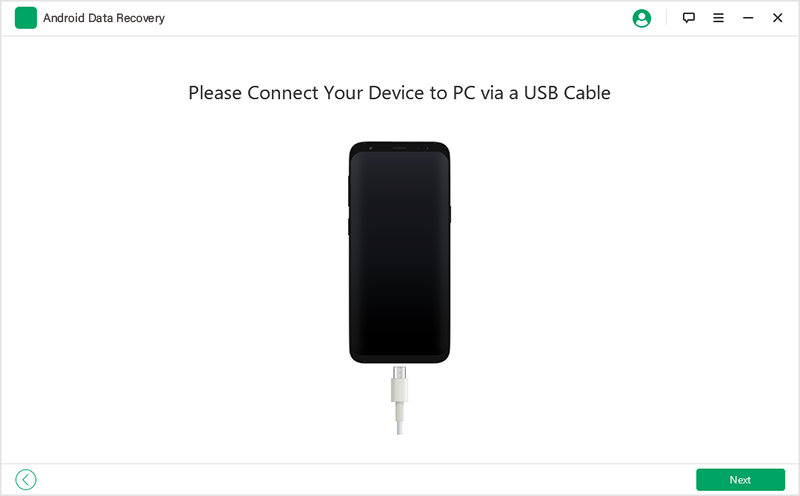 Step 3. Scan for your lost text messages and retrieve them from your broken Android phone.
Select "Messages" option on the tap of the file types, or other files you want to recover, then D-Back (Android) will start to scan for your lost text messages on your broken phone. If you only want to retrieve only the important messages from your broken Android phone, you can preview and check the found text messages in detail, and select only needed ones to recover. Once you have recovered the text messages from your broken Android phone, all these text messages can be exported and saved on your computer with various formats, including CSV, HTML and VCF.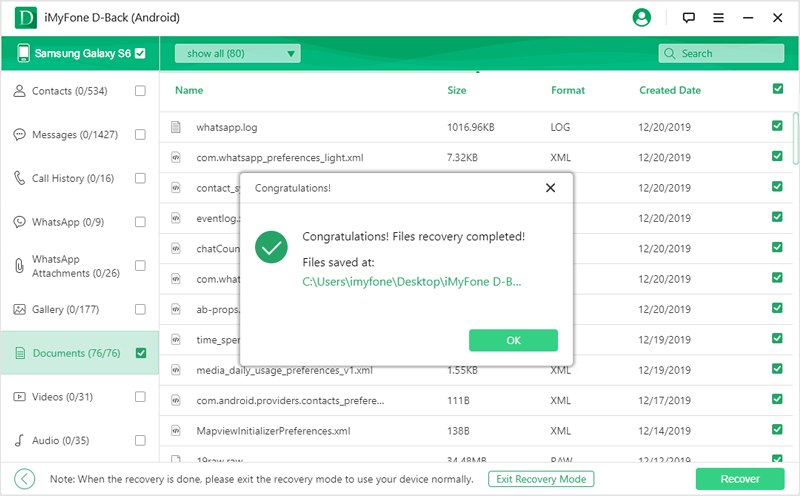 Bonus Tip: Backing Up Your Text Messages is A Good Habit!
Your Android phone stores all the text messages from friends, family and colleagues. However, losing those precious text messages when your phone is broken is like a big disaster, so it is necessary to prepare for the worst. The point is you should backup your important data including text messages regularly, which can give you peace of mind because you can easily get them back at any time. There are several ways to backup your text messages, like using your Gmail account or Google Drive to store those backup files. Once you have backup files of the messages, then that is easy to retrieve them at any time!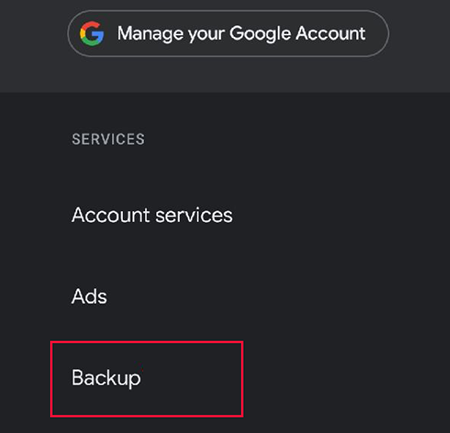 Conclusion
Using a 3rd party software application can help get your life on track by recovering all your important text messages from the broken Android phone. D-Back (Android) provides a safe and efficient solution for your data loss problem. It can retrieve texts from broken Android phone easily and do all a lot extra. You will never have to worry about losing anything on your device anymore.