If you are an avid music fan, then you have no doubt created a great collection of your favorite songs, albums, and artists on your phone. While storing your music on your phone can be very practical, those files could accidentally be lost or deleted at any time. Losing that collection might seem devastating at first, but there are a few options or apps to recover deleted music files on Android and prevent future mishaps.
How to Restore Deleted Music Files on Android SD Card without Root?
Losing your favorite songs can be a disaster and you may wonder "how do I recover lost music files on Android SD card", there are truly handy ways to recover lost music on Android, I've listed two of them.
1. Use data recovery app to recover deleted music file - D-Back for Android
Many different methods can be used to restore missing MP3 files on your phone, but some of those options can be incredibly complex. If you want a quick and effective way to restore your missing files, then you might want to take a closer look at D-Back Android data recovery tool. This is a simple and safe app to get deleted music back for Android phone, and it has a very high success rate.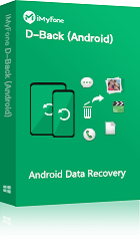 1,000,000 Downloads
Main Features
Safely recover your deleted, missing, or lost music files on Android with or without backup.

In addition to recovering audio files, this app can also help you restore WiFi passwords, call logs, videos, pictures, WhatsApp data, and old messages.

Filter and free preview feature.

Simple to use, you can get your deleted music files back on Android within minutes.

Selectively or completely retrieve the deleted music files on Android per your needs.
Step 1. Download and install D-Back for Android on your PC.
Step 2. Select Android Data Recovery Mode.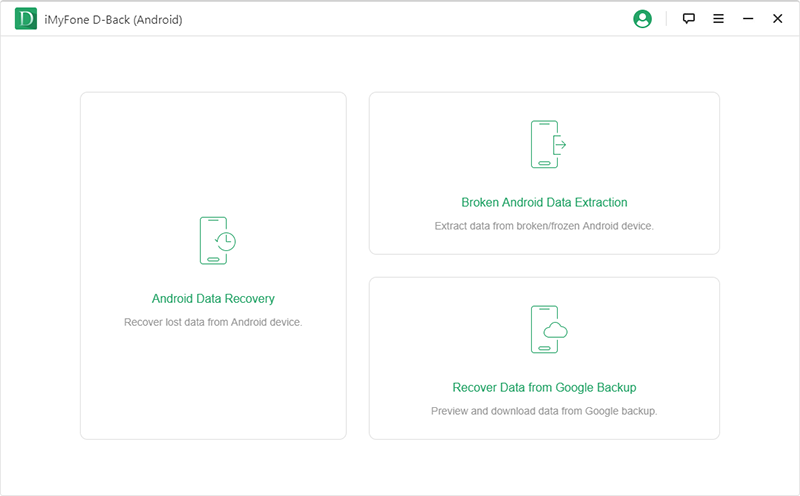 Step 3. Once you have chosen the make and model, D-Back will download the data package for that device.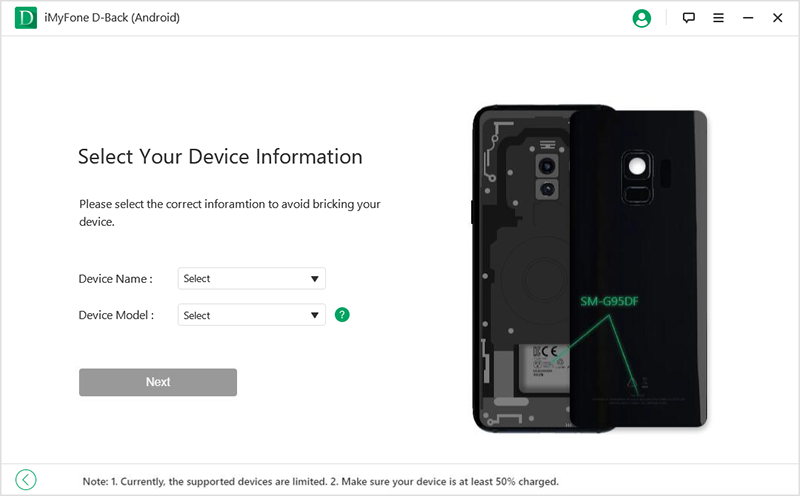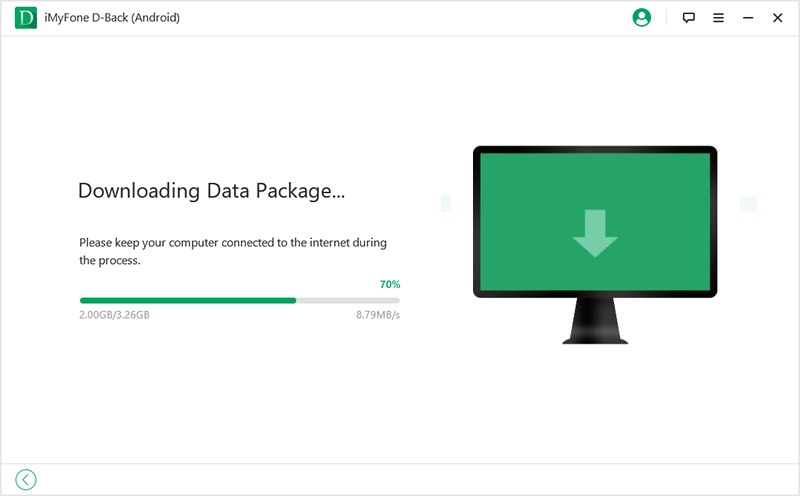 Step 4.Connect your device to your computer and then enter the Downloading mode.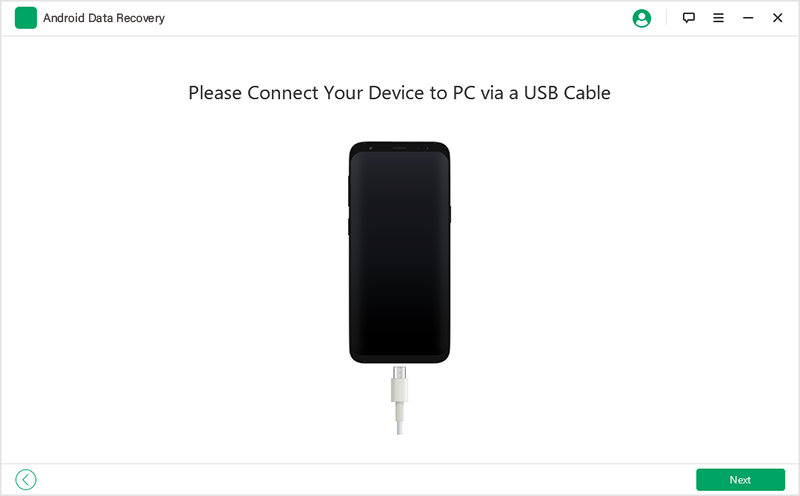 Step 5. On the computer, a new screen will pop up that asks you to choose data types, in this case, select "Audio".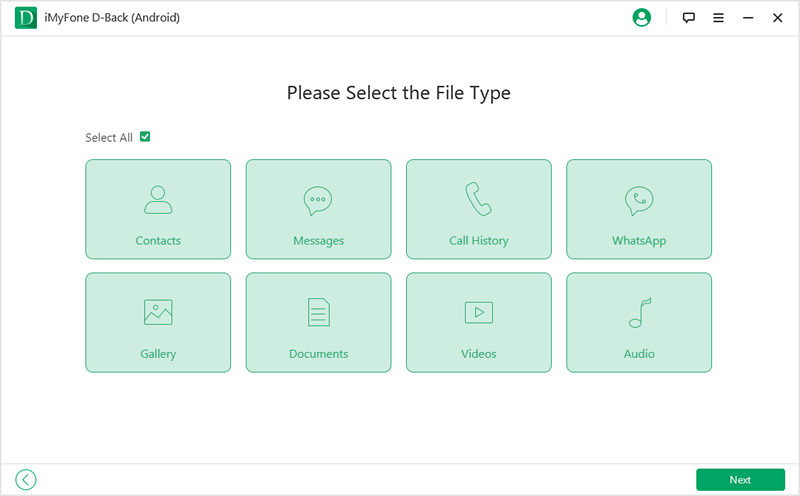 Step 6. The final step in this process is going through all of the pertinent audio files that D-Back has found to see which of them you would like to recover.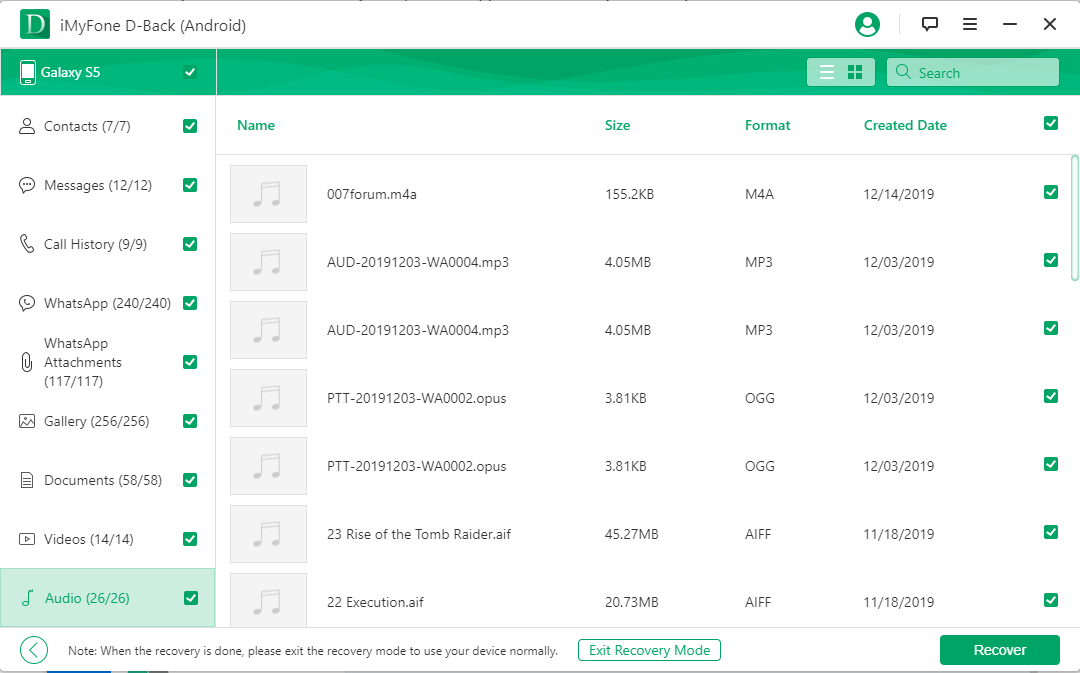 Why Android SD Card Music Files Get Lost and Deleted
Even though most Android phones have some excellent safety features that protect your data, issues can pop up at any time. Some of the most common causes of missing music files include:
The MP3 file was accidentally removed when you were deleting other unwanted files.
Your phone has been infected with a virus that deletes or corrupts your personal files.
When you eject your phone from your computer, you accidentally wipe the files by formatting the drive.
Your files are lost when you are forced to factory reset the smartphone.
The smartphone is no longer working properly due to a broken screen, water damage, or an overheating battery.
Where Are Music Files Saved on an Android SD Card?
You may search the answer for the question of "How to recover deleted songs without computer", but before you take a closer look at how you can retrieve music from Android, you might want to spend a little bit of time familiarizing yourself with where those files are saved in the first place. In most cases, your files are going to be stored in one of two places. While some smartphones come with SD cards, many people never even think about using those cards until they have saved quite a bit of data to their phones. If you have never plugged in or used an SD card, then your MP3 files are going to be saved within your phone's internal storage.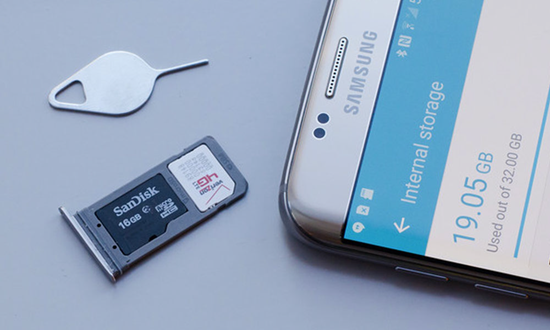 Once an SD card has been plugged in, it can be treated as a removable storage device or as part of the internal storage. After the SD card has been formatted as an internal storage device, you will never be able to take it out again because important operating system files will be placed on it. No matter how you decide to use the SD card, it should have a folder labeled "Music" or another similar name. That is where your songs and albums should automatically be saved unless you have chosen another option.
2. Retrieve Lost Music Files on Android SD Card without PC - Cloud Recovery
If you have a Samsung smartphone or tablet, then you might have taken advantage of the 5GB of free cloud storage that came with your device. With that type of storage, you can decide which types of files will automatically be saved to your cloud storage and how often those backups are created.
To find music on Android that has already been saved to the cloud, you will need to log into your Samsung account on your smartphone.
Head to the "Products" page. Within that page, there should be a "Cloud Storage" option for your device.
From the cloud storage interface, you can scan through all of the files that have been saved, select which of them you would like to download back to your smartphone.
The limitation of this method:
There are some limits to the free cloud storage account. You must first decide how often the files are going to automatically be uploaded, and that could eat into your data. The free account also has very little space, and you might want to reserve it for other files, like family photos or old work messages.
Preventing Future Problems With Your Music Files
Even though the iMyFone D-Back Android recovery app can help you to restore deleted songs/music files in most of the time, it's better to back up your songs regularly. Some of your files could be permanently gone if the phone was corrupted before your music was automatically uploaded to the cloud. There is also the risk of losing your phone or having it stolen, and those are just a few of the reasons why you might want to take some steps to prevent future problems. Once you have created a sizable collection of music, you should spend a little bit of time making sure that it is fully protected.
1. Backing Files Up on Your Computer
One of the most efficient ways to protect your music files is to save all of that information on your computer. While most smartphones have companion apps that allow you to automatically save your files as soon as you plug your phone into your computer, you can also manually copy and paste your files with nothing more than a few clicks of the mouse. Some people also create a tertiary copy of their important files on a removable hard drive, and that extra layer of protection will make Android music file recovery very simple.
2. Saving Your Files on Google Play Music
Another tactic that you might want to consider is backing up your music with Google Music Manager. That piece of software basically connects your music library directly to a cloud service that Google offers all of its users. All you will have to do is download Google Music Manager from the Play Store and then create an account. Your account will then be connected to your library, and you can choose how often you would like the software to upload your files to the cloud server.
Conclusion
Your personalized music collection probably means quite a bit to you, and that is why you need to ensure that it remains as protected as possible at all times. No one wants to spend countless hours curating all of their favorite songs and artists only to realize that key files are missing. Luckily, with a little bit of planning and a cutting-edge app to recover deleted music files on Android, you should be able to avoid some of the most common data loss problems that smartphone users run into.