"I accidentally deleted all my call logs on my Samsung Galaxy Note 4, and I have not backed up them before, I can't find a way to recover them. Please help me!" - Bob
Accidents can happen, sometimes it is our fault, and sometimes it is not, like a virus or corrupt storage can also be the reason. But don't give up hopes yet as you can recover them quite quickly, and you have a lot of ways on how to recover deleted call logs on Android. You can recover deleted call logs on Android using Android call logs recovery software present on Android and PC.
Why You May Lose Call Logs on Android
There are numerous reasons as to why call logs can be misplaced, and it is vital to know how because this can help decrease the chances of mishaps like this happening. Some of the most prevalent cases are:
Accidental deletion by yourself
Faulty device
Viruses
Corrupted storage
Make sure to manually and selectively delete call logs history instead of selecting the delete all button. Keep copies of the essential data, stop downloading from untrustworthy sources, and install reliable anti-virus software.
First Aids after Your Android Phone Call Logs Get Deleted
Before answering the question "how do I retrieve deleted call historys on Android", there is a more important thing that everyone needs to be aware of. The deleted call logs are still present in your phone and are recoverable before getting overwritten. To prevent any overwriting, stop using your phone immediately and turn off the network connection. DO NOT CALL ANYMORE! It is very crucial because there are 90% chances that when you call, then your deleted or missing call logs will be replaced.
How to Retrieve Deleted Call History on Android without Root
There are many ways to get back your lost call logs on Android phones without root. Sometimes it's hard to choose. Therefore, we have listed the best three methods. You will see how to retrieve deleted call logs on Samsung without PC, with a cloud backup, and using iMyFone D-Back for Android.
#1: Use D-Back Android
Call Logs

Recovery Software

to Recover Erased Call Logs without Backup

Let's get started with the best option available, and that is D-Back Android. There are numerous reasons as to why D-Back Android is the best Android call logs recovery app that can help you recover deleted call logs quickly, safely, and with better results: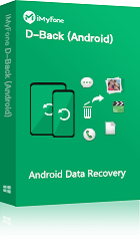 1,000,000 Downloads
Key Features of iMyFone D-Back Android Call Logs Recovery Software
Helps you recover deleted/lost call logs from Android phones/tablets on any occasion.

Helps you recover call history without a backup.

Apart from call logs, it can recover images, documents, contacts, audio files, videos and much more making it an all-in-one package.

You can preview the deleted call logs, and you can also restore them selectively.

Can be also used as a handy tool to back up your call logs to PC.

It supports unrooted and rooted phones as well.
How to recover lost call logs on Android using D-Back Android:
Step 1. You have to choose between recovering from a standard and working device or a broken one - Android Data Recovery/Broken Android Data Extractor. It also allows you to recover call logs from Google backup. Choose one mode from the three given options. The steps are all quite simple.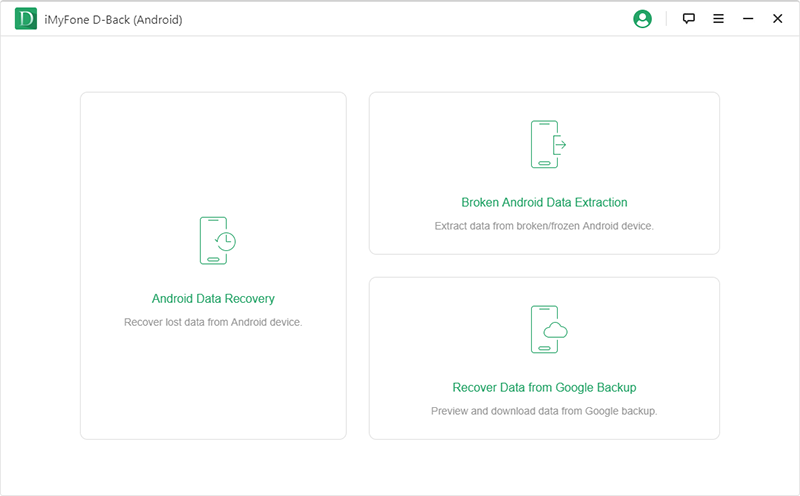 Step 2. If you choose the mode "Android Data Recovery", then select the correct "Device Name" and "Device Model". Then D-Back will download the data package for you.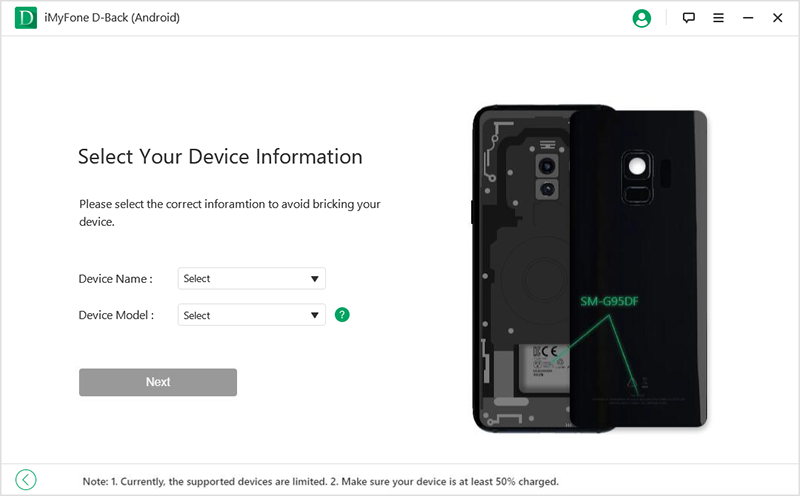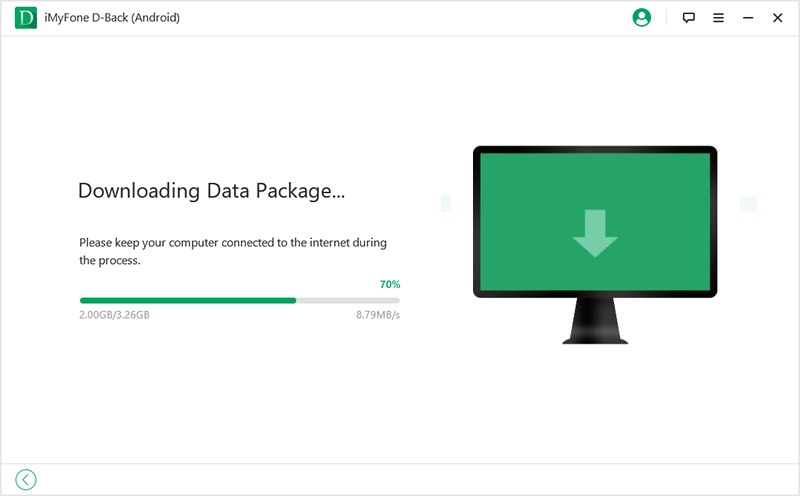 Step 3. Connect your Android device to your PC with a working USB cable and follow the on-screen instructions to put your device in downloading mode.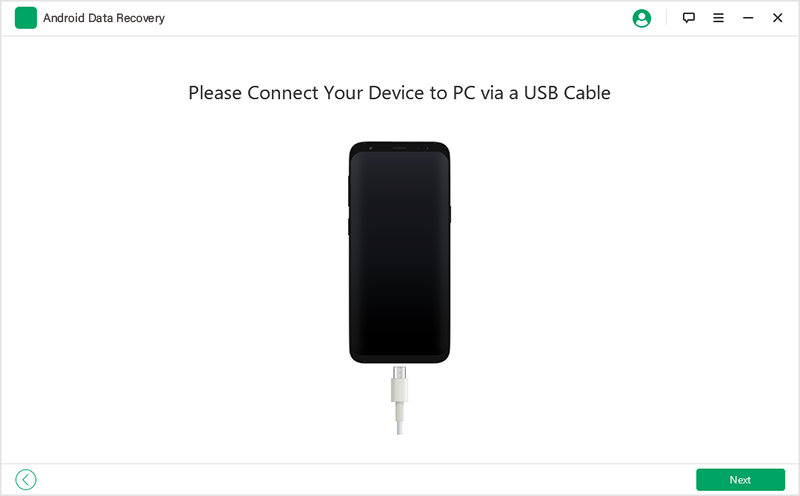 Step 4. Choose the type(s) of data you are trying to recover, "Call History" in our case.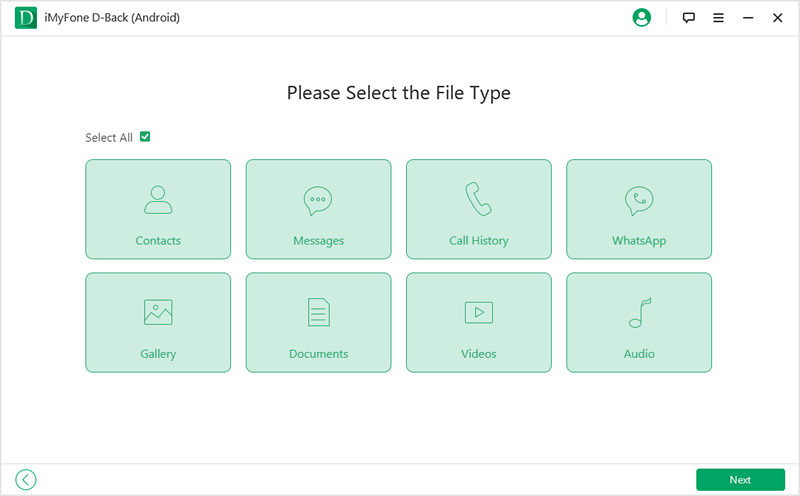 Step 5. After the scan, the software will show a list of the files that can be recovered. You can selectively download (export) the call logs per your needs.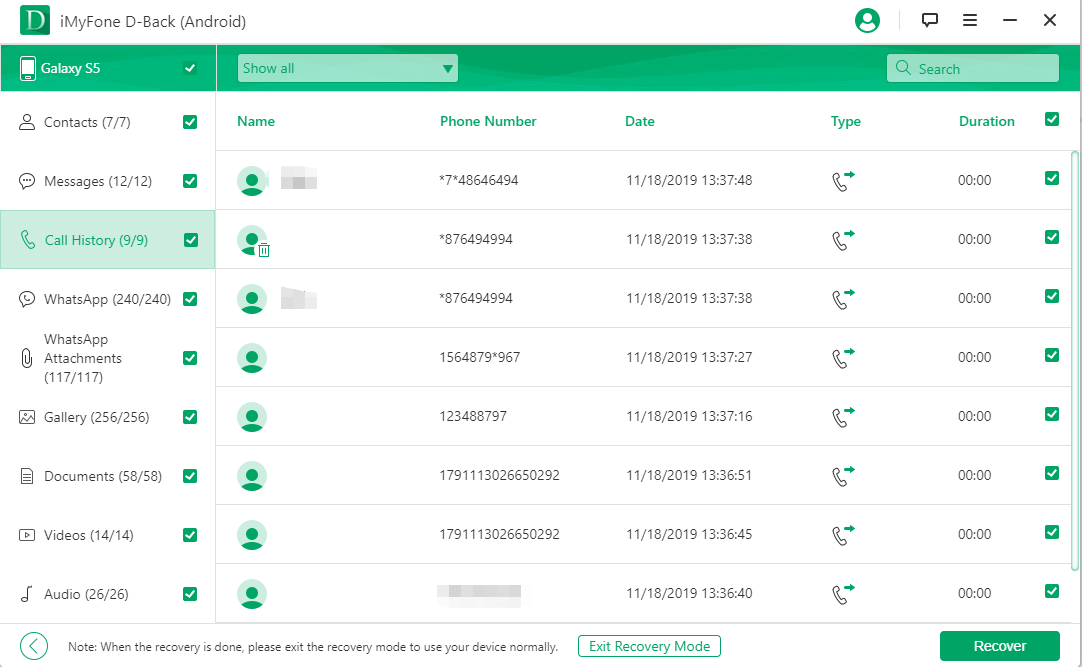 #2: Restore phone call history from Android backup without PC
This method answers how to recover deleted call logs from Android for free, because many companies provide cloud services which a user can use to recover their data, such as Google, Samsung, Huawei, and many more. The only major downside to this is that it requires a previous backup. If you haven't got any backups, then this method will not work for you. You're able to recover the deleted call log on Android without a computer by using it. Here a few steps that apply to almost all cloud services:
Navigate to Settings.

Go to Accounts and Backup.

Select the account in which your backup was stored.

Select Backup and Restore.

Choose the data you want to restore.

Click on Restore.
Note
Some cloud services have separate applications, using which you can backup and restore. Hence they will not be accessible via settings.
#3: Contact your Android phone carrier to get lost call history without PC
Your phone carrier stores the call history for some time in cases of emergency or as evidence. You can contact them to get a hold of this information, but the process to get from them is lengthy and tedious. Or, if you are a Verizon user, just log into your MyVerizon account, go to My Billing > View Bill > View Call Details. You'll get a list of call logs with dates, numbers and times. The call logs of the past 18 months will be kept in Verizon. This method is hectic and should only be used in cases of emergency.
Handy Tips to Manage Your Call Log
Actually, there are a lot of phones that provide options that enable you to easily, quickly, and freely browse through the call logs. This option can be found in the settings button of your default calling application. These filters are:
All logs

Missed calls

Dialed call

Received calls

Rejected calls and many more
These options vary from device to device. Even if you don't have these filters, various free third-party apps can help you manage your call logs as well:
ACR (Another Call Recorder) - This is a neat application that can help you keep everything in order and clean. It has a recycle bin to restore lost records quickly. You can auto-delete old recordings as well.
Call History Manager - This app excels in keeping track of everything and organizes all your call logs in the most impressive manner. You can add fake call logs as well. Using this, you can also create backups and do restoration, but an important thing to note is that it requires a backup to restore any call history.
Conclusion
These are the efficient ways on how to recover lost call logs on Android without root. But always remember to have regular backups of call logs as it will benefit you a lot in cases of emergency. You can choose to make backups in external storage cards, cloud services, or anywhere else, but the primary thing is that you need to have them somewhere.