It wouldn't be an exaggeration to say that Samsung is the most used brand when it comes down to Android smartphones. This is because Samsung has premium as well as affordable smartphones available to make sure there is something for everyone. However, it doesn't matter how expensive the Samsung phone is; it's going to go dead when you drop it in water.

While it's evident that the phone will be damaged, the bigger loss is the loss of data, ranging from important documents to the memories you've captured. That being said, if your Samsung phone is damaged, we are sharing how to recover data from a water-damaged Samsung phone and how to recover data from a dead Samsung phone.
Part 1. How to Recover Data From Water Damaged/Dead Samsung Phone
It's needless to say that your phone doesn't know how to time, so when it gets in contact with water, important components like CPU and RAM get damaged, resulting in data loss. This is why people ask, "can data be recovered from a water damaged phone?" It's possible. With this section, we are sharing how to recover data from a water damaged Samsung phone!
1.1. Can Data Be Recovered from a Water Damaged/Dead Phone?
Yes, it is possible to recover data from a Samsung phone that's damaged by water. However, manual recovery is not possible in some cases, and you've to use a special data recovery software!
1.2. How to Recover Data From Water Damaged/Dead Samsung Phone
As we have mentioned that special recovery software is needed to retrieve the data, nothing works better than iMyFone D-Back for Android as it's a leading recovery software with free recovery features, such as;
Allows data recovery without rooting.
Allows the users to recover WhatsApp messages and photos.
Supports more than 6000 smartphones.
Recover more than 11 types of data.
Built-in viewer for filtering and analyzing the data.
Now, let's see how to recover data from a dead Samsung phone!
Step 1: The first step is to download iMyFone D-Back for Android on your computer, and once it's installed, you have to choose the "android data recovery" option.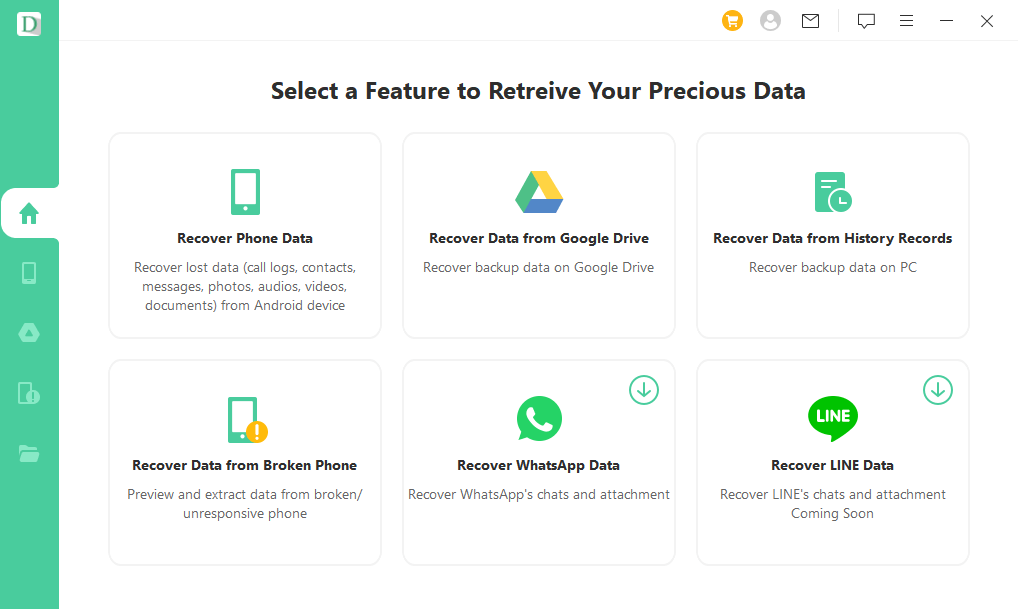 Step 2: The next step is to connect the Samsung phone to the computer. You'll have to mention the device name and model, after that it will download the data and initiate the scanning process. When the scanning is complete, you can preview the files that can be recovered.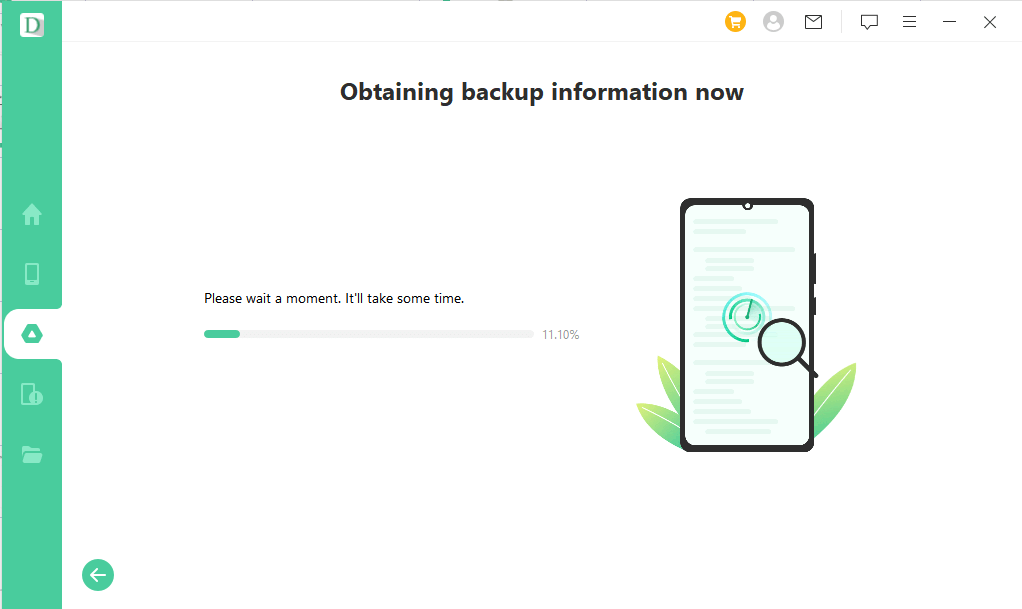 Step 3: Last but not least, when you are done previewing the files, select the files that you want to recover and hit the recovery button on the PC.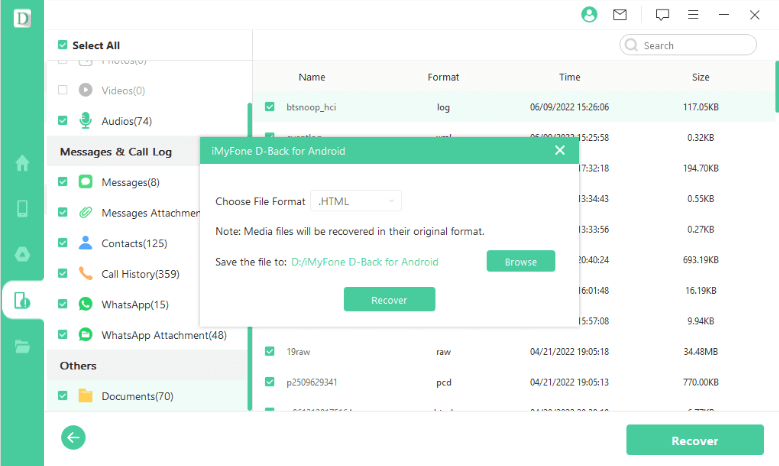 Bonus Tip: Something You must Know about Samsung Phone Dead/Water Damaged
It is common for Samsung users to encounter situations when their smartphones stop working or are damaged by water contact. At this point, we are certain that you can recover the data with iMyFone D-Back for Android, but there are some other factors that you must know!
2.1. How to Tell If Your Samsung Phone has Water Damaged?
If you are wondering how to tell if your Samsung phone has water damage, you need to look closely at the display screen as it will have moisture visible. In addition, the liquid detection indicator will be turned on, which is located just below the SIM card frame.
2.2. What Should We Do When Samsung Phones Get Water Damaged?
To begin with, you should instantly turn off your phone and disassemble everything that you can to let things air dry. In addition, you can put the phone in the rice sack as rice can absorb moisture.
2.3. How to Fix a Dead Samsung Phone?
A dead Samsung phone directly translates into component damage, which is why you should take your phone to a mobile repair center. This is because DIY repairs can cause more damage to the phone and might render it permanently damaged.
Part 3. FAQs about Recover Data From Water Damaged/Dead Samsung Phone
01

How To Get Contacts From Dead/Water Damaged Samsung Phones?
The only way to retrieve the data, including contacts, is to use iMyFone D-Back for Android.
02

How To Transfer Data From A Dead/Water Damaged Samsung Phone?
If you want to know how to transfer data from a dead Samsung phone, the only way to transfer the data is to retrieve it through iMyFone D-Back for Android and transfer it to another device that you want.
03

How Can I Get My Pictures From My Broken Phone If It Won't Turn On?
You can depend on iMyFone D-Back for Android to help you recover the pictures as well as other media files from the broken Samsung phone. On the other hand, if you have stored the files in Google Backup, you can access the files by logging into your Google account.
Conclusion
The Samsung smartphones are surely the best ones in the market, particularly if you are fond of Android smartphones. However, losing important data can be pretty frustrating if the water damages the phone. It is recommended that you always turn on automatic backup on your Samsung phone or just use iMyFone D-Back for Android to recover the lost data within a few minutes! This software can recover your data in 3 simple steps.