Android phones still maintain a huge popularity in mobile market, although iPhone has increasingly become more influential than before. However, broken screen becomes a common problem when using Android phones. When this happens, your phone may be totally dead and you can't even turn it on to rescue your data. Then you may wonder how to unlock/access the Android phone with broken screen with PC so that you can recover your lost data. Is it a problem you have? Then read on because we have got you covered.
Option 1: Use D-Back to Access Files on Screen-Broken Android Phone from PC (No Technical Skills Required)
Don't hurry to take the screen-broken android phone to a repair shop if you haven't extracted your phone data yet, because data loss may be incurred during the repair process. Besides, if the repair shop can't get your phone back to normal, it is absolutely necessary to find a safe and effective way to take out your phone data. Here D-Back for Android is definitely a remedy for this situation.
Let's have a look at its powerful features which make itself the best data recovery software.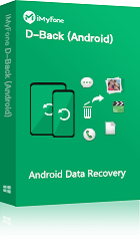 1,000,000 Downloads
Features of iMyFone D-Back (Android)
Retrieve your lost files no matter how they were lost.

Safely access your files from screen-broken phone.

It provides a preview function that gives you the ability to view the scanned files before recovering them.

Support to extract different file types, including but not limited to texts, photos, videos, audios.

You can filter and preview the files you want to retrieve or discard.

Get Back your data via just a few steps within minutes.

It saves your lost data as CSV, HTML and VCF formats in Phone.
Following are the steps about how to access files from broken-screen android phone:
Step 1. Install and launch D-Back for android and select a Recovery Mode. In this case, we choose "Broken Android Data Extraction".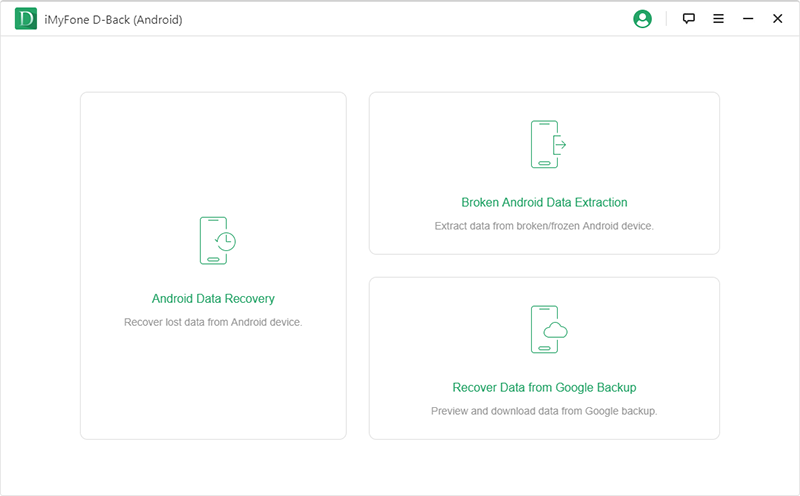 Step 2. Provide your device information accordingly from the drop-down menu and press "Next" button.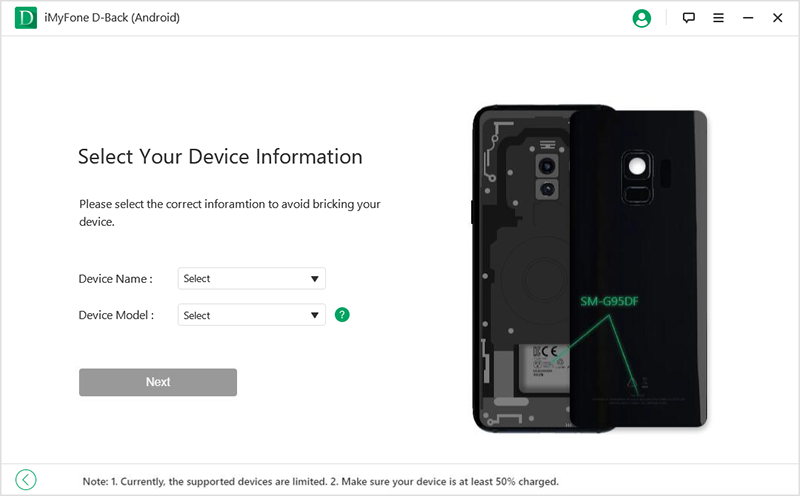 Step 3. Now Data Package will start downloading for your device. Ensure to have an uninterrupted internet connection during this process.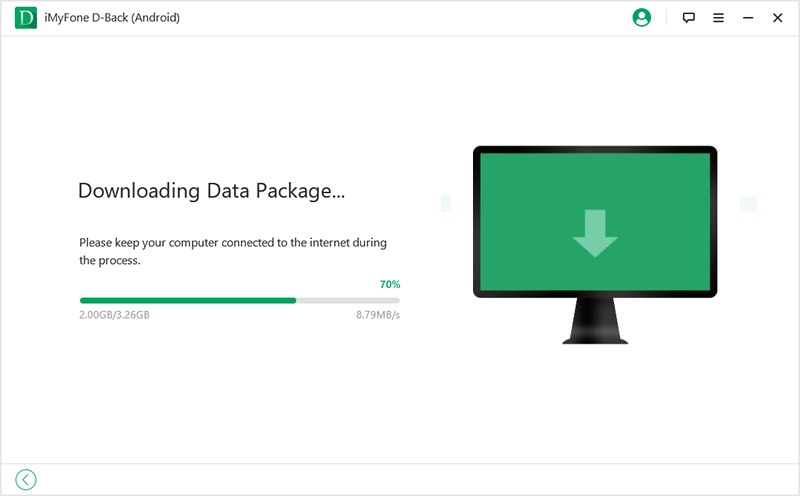 Step 4. Use a USB cable to connect your android phone with computer. The screen messages will guide you to enter downloading mode in 3 simple steps.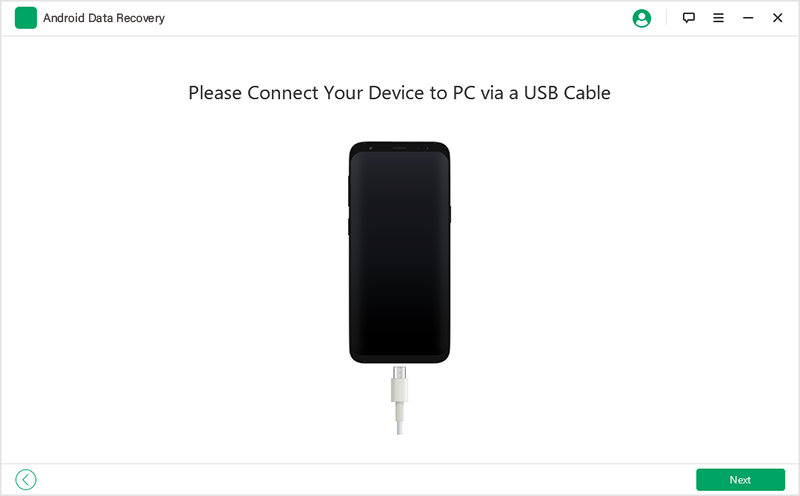 Step 5. Select some or all file types you want to recover and enter "Next" button to analyze the files you have selected.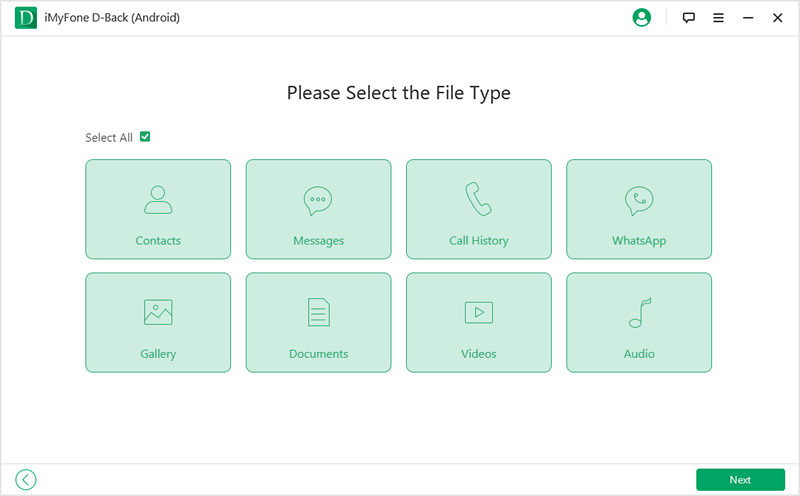 Step 6. A preview with all selected files on your android phone will appear. Select the files you need to recover and click "Recover" button to retrieve these files. The files will be saved on your computer.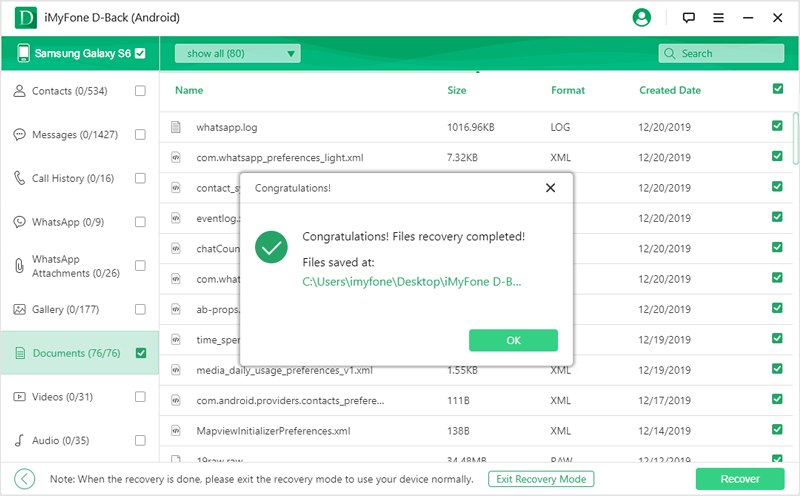 Rating
1. This method is easy to operate and requires no technology skills, which makes it suitalbe for anyone to use.
2. As the most secure method out of three, you don't have to worry about data being overwritten or privacy leak when using this software.
3. It has the highest success rate among three methods.
Option 2: Use OTG Adapter to Unlock/Access Android Phone with Broken/Cracked Screen (Some Technical Expertise Required)
Another option for the broken-screen issue is to connect the Android phones with dead or cracked screen through OTG(On the Go) adapter.
First of all you need to know whether your device is OTG compatible or not. And after ensuring this requirement, you need to buy an OTG cable and mouse if you don't have one.
Now follow these simple steps to access Android Phone with broken/cracked screen on PC:
Step 1. Connect your OTG adapter and the mouse to your phone.
Step 2. After the connection is established, reboot your phone and wait for the device to recognize the mouse.
Step 3. If everything has worked successful, you will be asked to draw the unlock pattern to unlock your smart phone.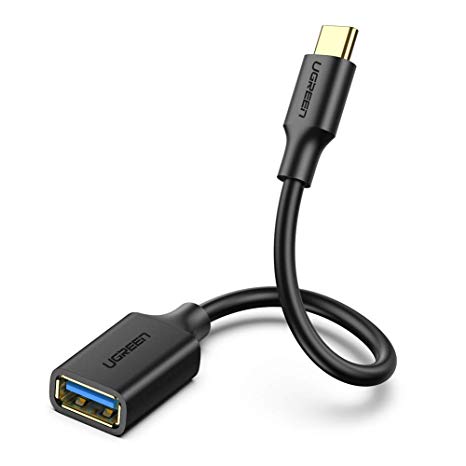 If you have successfully accessed your android phone on PC, recover the files you want, and if it has not worked, try all the steps again before trying the next method i.e. Use ADB to access android phone with broken screen.
Rating
1. Only suit for people who have a mouse and an OTG adapter at hand. For your information, a mouse and an OTG adapter will cost around $20~$40 and you have to pay express fee and wait several days if you are buying from Amazon.
2. Success rate is comparatively low since the mouse can't be recognized as a device in most cases.
3. This method can only crack pattern lock. So if you use text password on your phone, it won't be helpful.
Option 3: Use ADB to Access Broken Android Phone (Advanced Technical Expertise Required)
If OTG adapter method did not work for any reason, you may try ADB method to access your android phone with broken screen. This method uses ADB command interface and hence you may need some technical expertise to use ADB to access your screen-broken Android phone.
Follow these steps to access your Android phone by ADB command interface:
Step 1. Install and launch the ADB application on your computer. A command prompt window will appear on the computer screen.
Step 2. Now insert the specific code into this prompt window to start a command. You can also copy/paste the code.
Adb shell
echo "persist.service.adb.enable=1" >>/system/build.prop
echo "persist.service.debuggable=1" >>/system/build.prop
echo "persist.sys.usb.config=mass_storage,adb" >>/system/build.prop"
Step 3. Reboot and connect your phone with PC.
Step 4. Control your phone via PC with the help of the control screen.
Rating
1. This method is only suitable for people who have advanced coding skills.
2. It only works when you have installed USB debugging on your device.
3. Success rate is the lowest among three methods and you will bear the risk of overwriting data due to its complex operability.
Conclusion
If all the above methods fail, you may contact Android official customer support for help. If they do help you, they may charge you for their services if your device's warranty has expired or become void. On average the whole process may take 7-14 days. However you can rely and trust custom support for the privacy of your personal data. Different brands also have authorized repair shops in major cities. The technicians in such shops are experts and know solutions to all sorts of problems related with your Android device.
You can also go to some well-reputed repair shop. Remember to do the research beforehand to learn about the cost and time. And you should always try to ensure that your data remains safe.