One of the leading mobile brands in today's market is OnePlus: premium quality, latest features, and outstanding prices. A lot of user data gets stored on the device with daily use. This can either be text messages, images, videos, documents, personal notes, contacts, etc. These data are vulnerable to lose due to a variety of reasons, be it physical damage like screen cracking or any software–related issues. If you own an OnePlus phone and have lost data due to any unfortunate reasons, this article will guide you with the ways that can help with recover deleted files from broken OnePlus.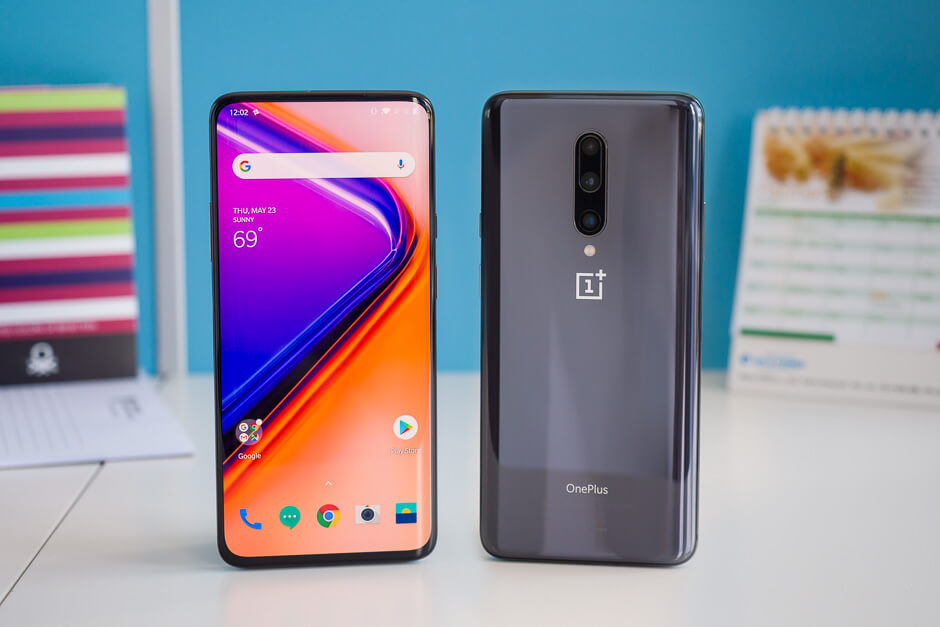 Is it possible to Recover Data from Broken OnePlus Phone?
What factory reset is? It is the process through which your mobile phone is reset to its original settings. Once you reset your phone to factory defaults, all of your personal data, as well as settings, are deleted from your phone.
Then is the deleted data on your broken OnePlus device could be retrieved? The answer to the query is YES! Look no further because we can help you restore the data by following a few easy steps.
What Should You Do First after Losing Data on Broken OnePlus 7/7 Pro?
In order to retrieve the data on broken OnePlus 7/7 Pro, enlisted below are few things that you must keep in mind, so as to avoid any further complexities and permanent data loss.
2.1 Avoid overwriting of data
It is a common understanding that once you delete something from your mobile device, it is not wiped off directly from the memory, rather for the safety of data, there is a special space allocated in the memory registry that temporarily saves the deleted data. The deleted data in memory remains safe until it is overwritten by new data. Therefore, you must refrain from using any applications or even using the internet to browse or download any content if you want to retrieve the deleted files.
2.2 Be prompt
Once you lose your important personal data, it is necessary to use a reliable data recovery application, try legit methods for recovery or consult professional help, as early as possible, to avoid any kind of data being overwritten.
2.3 Avoid restarting your device
One of the biggest mistakes a user makes is restarting the mobile device over again, to see if it'd magically fix the problem and the data would be retrieved. Do not take any added measures before taking the assistance of any data recovery tool.
What Are the Methods to Retrieve Recently Deleted/Lost Data from Broken OnePlus 7/7 Pro?
OnePlus offers two different ways through which you can get the deleted/lost files back from your mobile device. You may follow the steps of whichever method:
#1 Use Google backup
One of the best methods that can be used to get back the deleted/lost files for an OnePlus 7/7 Pro mobile phone is through the Google backup. If you are an owner of the OnePlus 7/7 Pro, you must have synced the data of your phone with a Google account. If you do not practice the sync regularly, you must try to make it a routine to back up your important personal data with your Google account, so that it can be recovered in case of any data loss incident.
Follow through the following steps for data recovery:
1. On your OnePlus 7/7 Pro mobile phone, navigate to the Settings page. Then tap on "Backup and Restore".

2. Now tap on "Restore files". This will take you to a page where you'd have to enter your Google account details. Enter the credentials, i.e. the Google ID and password that was used while setting up the backup for your device.

3. Once you've successfully logged into the account, you'll be able to access the data that had been backed up on your Google account. Select the desired data and tap on "Restore" so that the selected data can be restored to your OnePlus mobile.

4. Upon the completion of the restoration process, you'll see a pop-up notification on your mobile phone's screen stating the completion of the process. You will then be asked to restart your cellphone so as to view your recovered data.
#2 Use the OnePlus Switch App
Amongst all the other remarkable applications that your OnePlus 7/7 pro offers is a phenomenal data recovery application called OnePlus Switch App. This app allows you to find and retrieve deleted text messages from your device. But, like the previous method, this application also requires prior data backup. The steps for retrieval of data are as follows:
1. Download the "OnePlus Switch App" from Google Playstore.

2. Once installed, launch the application and scroll to the bottom of the page to see the "Backup and Restore" button. Upon tapping on the said button; you'll be prompted to select from two options "New Backup" or "Restore Backup".

3. Tap on the "Restore Backup" button and select the desired data that you require restored on your phone. Once the process is completed, all the data that you'd selected will be available on your OnePlus device.
#3 Use D-Back Android to Recover Data from Broken OnePlus 7/7 Pro
If you have enabled the auto backup on your OnePlus 7 or 7 Plus, then your data would be synced to your Google Drive. In this case, you can selectively recover the specific data from your Google backup by using "D-Back Android", it will help you recover your deleted data from your Google backup.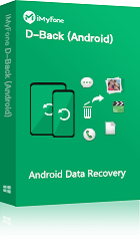 1,000,000 Downloads
Features of D-Back Android
Recovering or extracting deleted photos from broken OnePlus.

Allows you to selectively recover the specific data from Google backup, no need to restore the whole backup.

D-Back Android can recover data from dead Android phone, it can also help to get back your lost/deleted files from broken OnePlus.

Suitable for both rooted and unrooted devices.

Apply high technology to achieve a high recovery success rate.

The recovery process is very simple, you can retrieve your data through only a few steps.
STEP 1 Download, install, and launch D-Back Android on your PC. Choose "Recover Data from Google Backup" from the given three modes.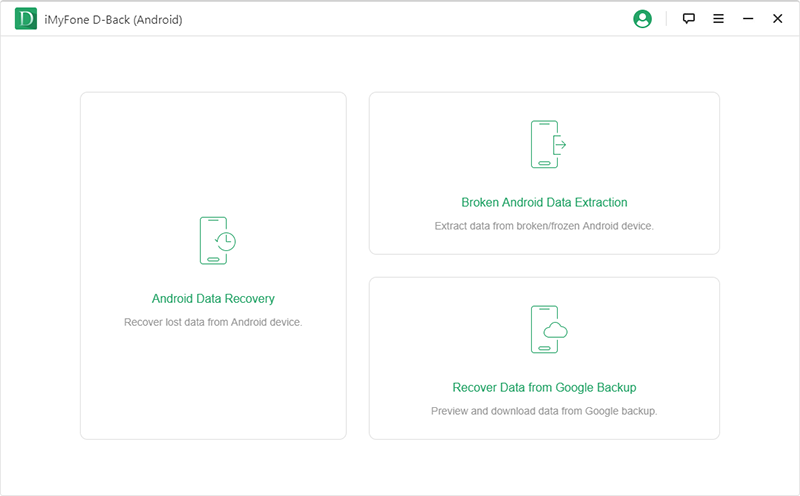 STEP 2 Click "Start".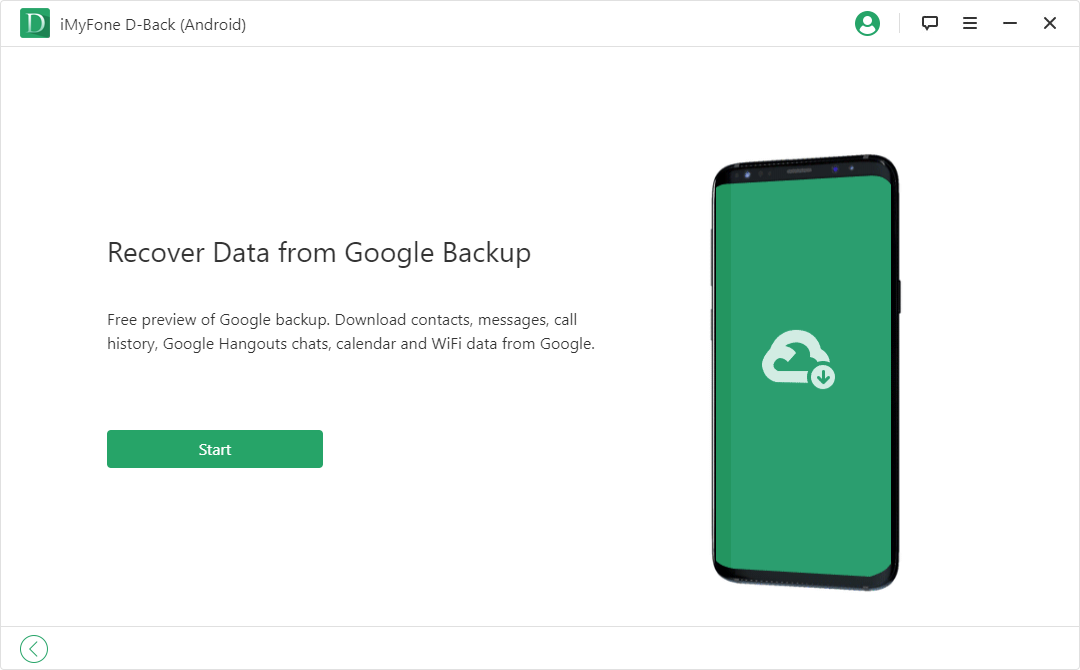 STEP 3 You'll be prompted to sign in to your Google account.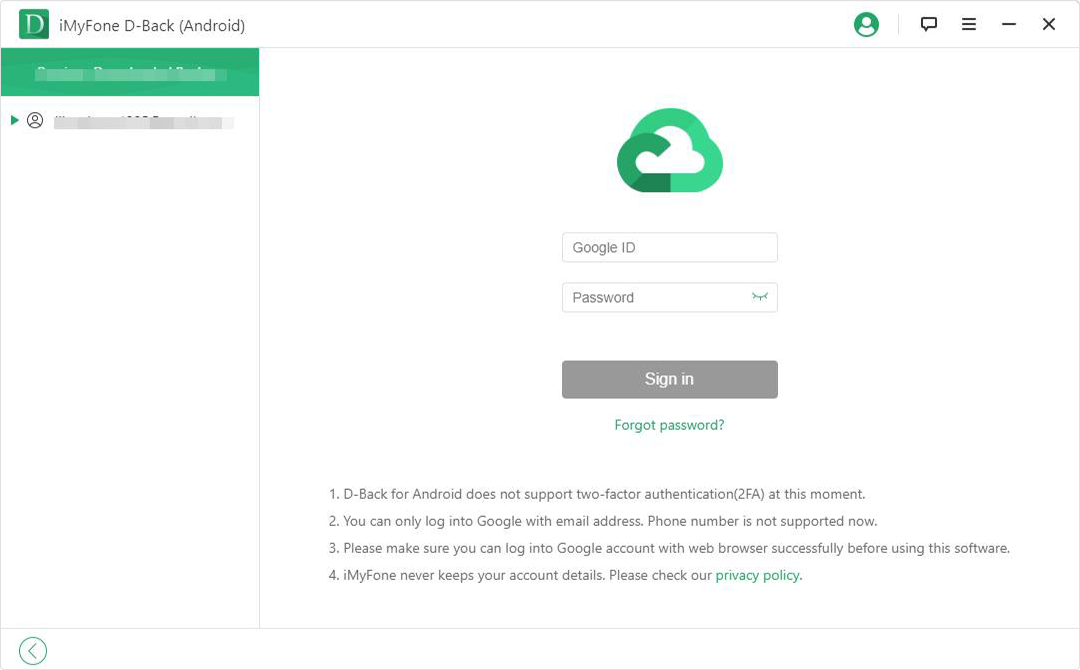 STEP 4 Choose the file type you want to recover. The program will then scan your Google backup.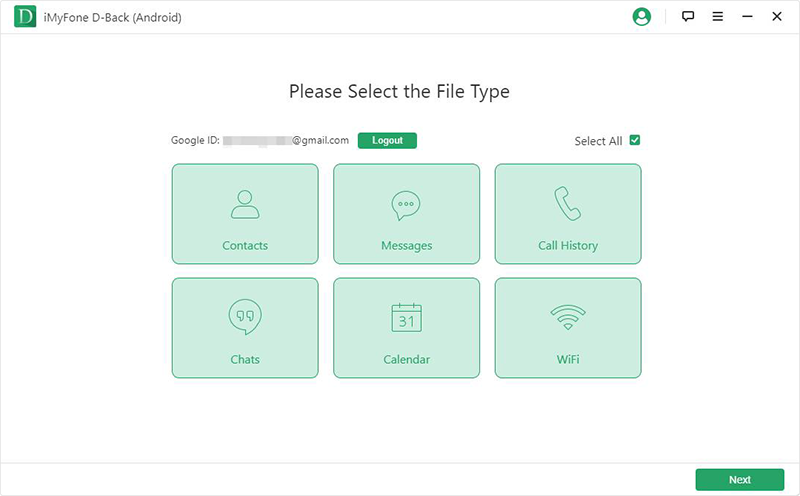 STEP 5 When the scan finished, all the backup data will be displayed on the screen, choose the data you want to recover and click "Recover".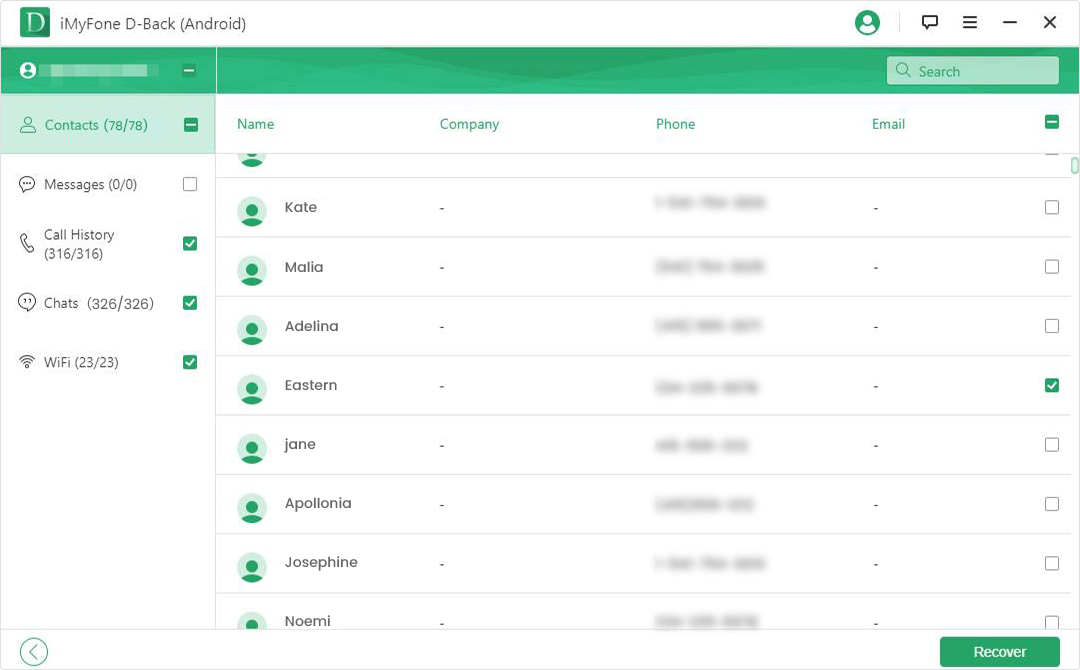 Note
A prior Google backup is required. You're able to freely preview the data before the recovery. Besides, it allows you to selectively choose the specific data to recover, no need to restore the whole backup.
Wrapping Up
Regular backup is essential to keep your data safe. But if you, unfortunately, deleted something important from your onePlus 7 or 7 Plus, try to find a reliable recovery tool to get them back as soon as possible.