Voicemail is an incredible feature for people who are busy in life and receive multiple calls in a day. This is because voicemail can store the voice messages for you, so you can check and reply whenever you get the time.
The voicemail is usually protected by a password to make sure no unauthorized person can access the voicemails left for you. However, users end up forgetting their voicemail password, which means they won't be able to access the voicemail messages. So, if you cannot recall the password, let's see how to recover voicemail password on Android!
Part 1. How to Recover/Reset Password for Voicemail
1.1 iPhone AT&T-How to Reset My Voicemail Password
If you are an iPhone user, AT&T has set the easiest way to reset the voicemail password, and the instructions are:
Step 1 – Go to Phone
First of all, you need to open the Settings on your iPhone and scroll down to the Phone app.
Step 2 – Change the Password
Then, choose the "change voicemail password" option.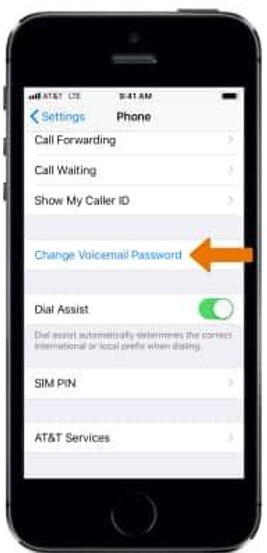 Add your new password for the voicemail and hit the "done" button.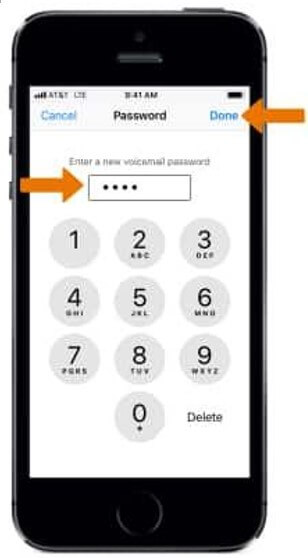 Now, re-enter the password for confirmation and press the "Done" button to save it.
1.2 How to Recover Voicemail Password via Verizon
If you are using Verizon as your cellular network provider, they have the easiest guide that you can follow for recovering the password. If you don't know how to recover voicemail password Verizon, you've to download the My Verizon app and follow the below steps:
Step 1: Once you've it on your phone, choose the "more tab" option and open settings.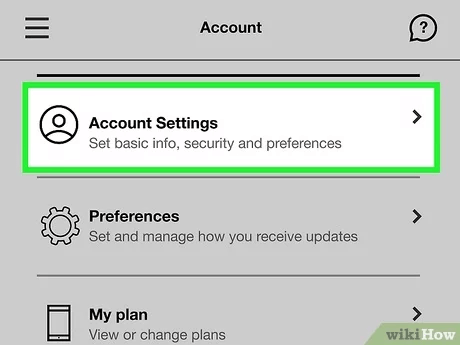 Step 2: Scroll down to the security section and click on the "manage voicemail password."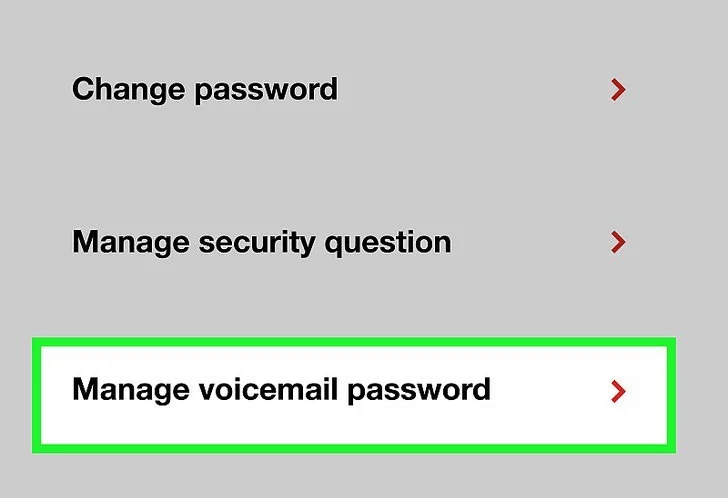 Step 3: Now, enter the required information and hit the update button.
1.3 Recover Voicemail Password via Sprint
Sprint is one of the most popular network service providers, which has provided various solutions to people who need to reset their voicemail passwords. If you want to know how to recover voicemail password Sprint, you can call their customer support team at (888) 211-4727 for assistance. However, you can also sign in to the web-based platform, and once you are signed in, choose the subscribers tab. In this tab, click on the "reset password" option, and just follow the on-screen prompts to reset android voicemail password.
1.4 Recover Voicemail Password via T-Mobile
Searching for "how do i reset my voicemail password on android T-mobile devices?" Here's the easy solution. To recover the voicemail password on T-Mobile, you need to key in a proper code for activating the default password. You need to dial #793# and hit the green button. Once you hit the green button, you will soon receive a confirmation message with a four-digit code that you can use for accessing the voicemail.
Part 2. Tip-How to Recover Deleted Voicemail Android
Recovering and resetting the voicemail password can be pretty challenging, particularly when you haven't done it before. And what if you delete the Voicemail accidentally? It is sad to lose the essential Voicemails. If you are using an Android smartphone, it's incredibly easy to restore and recover the deletd voicemail because you can depend on iMyFone D-Back for Android. It's reliable recovery software that allows users to recover WhatsApp messages, photos, and other forms of data.
Offers support to 6000+ smartphones, irrespective of the brand.
Helps recover more than 11 data formats, including audios and passwords.
Allows selective recovery.
Extracts and downloads the data.
Search, analyze, and filter the data with a built-in viewer.
Doesn't require rooting.
Now that you know the features of this recovery software, you can easily use it to reset Android voicemail passwords. So, let's see the instructions if you are wondering, "how do I reset my deleted voicemail on Android?"
Step 1 – Choosing
The first step is to download and install iMyFone D-Back for Android on your PC, and once it's fully installed, choose the "Recover Phone Data."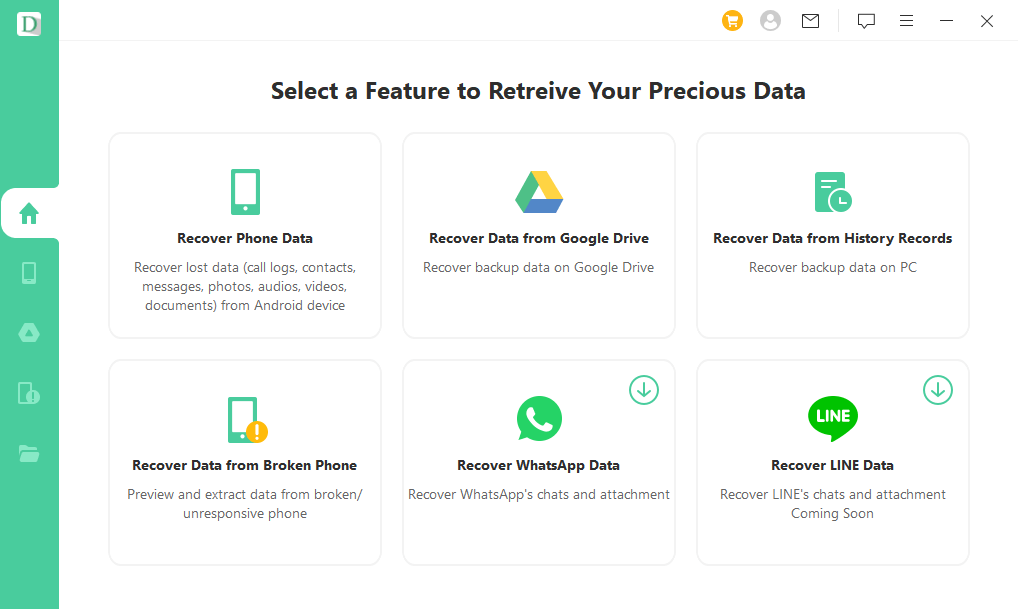 Step 2 – Connecting
Now, connect your Android smartphone to the PC. It'll then ask for the device's name and model.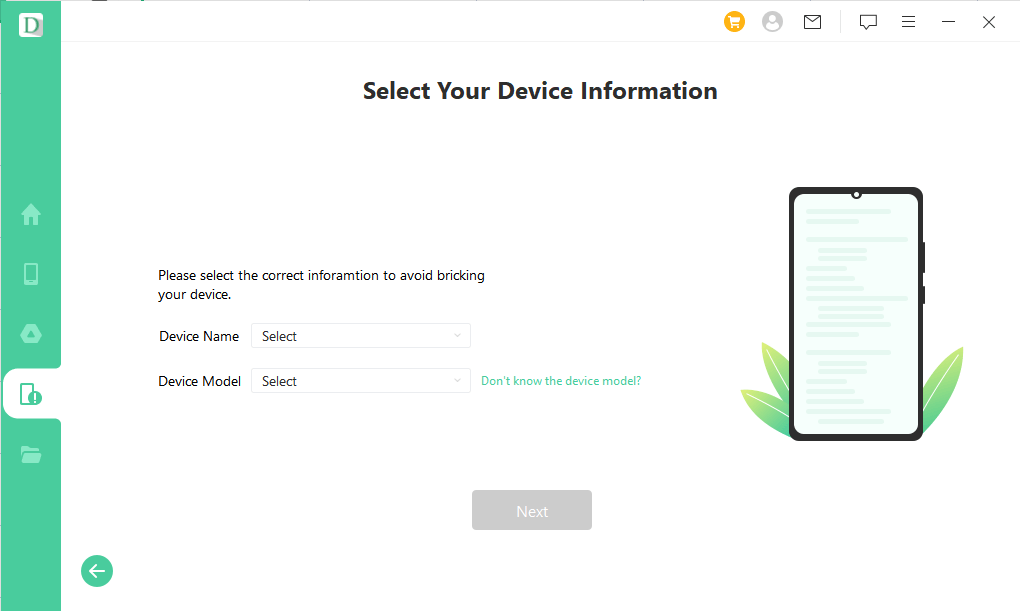 After that, you'll have a list of folders that can be scanned. Once the file is selected, it will start the scanning process.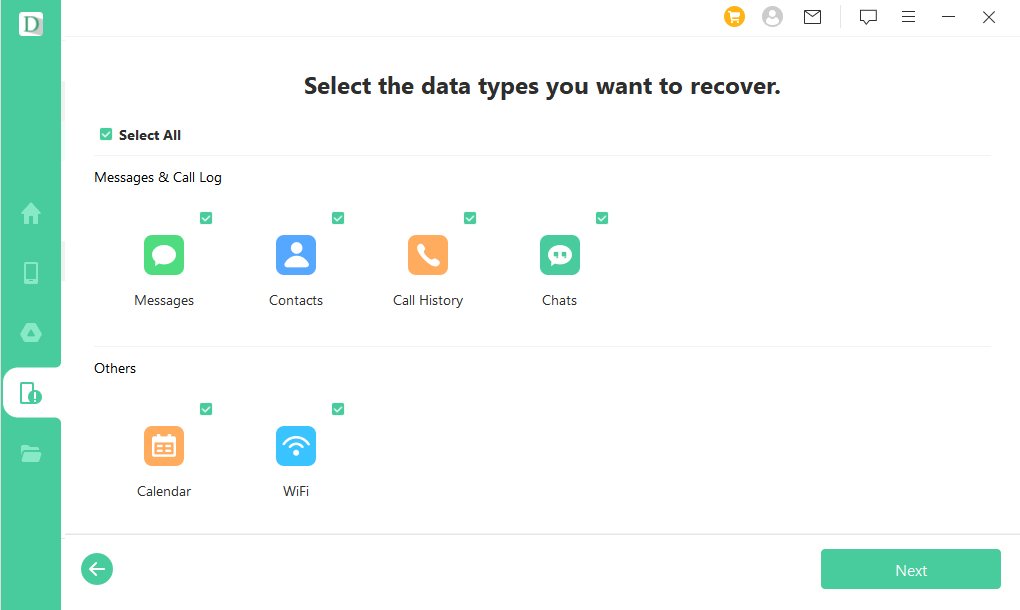 Step 3 – Recovering
Last but not least, skim through the files to find the deleted Voicemail data, and once you find it, press the recover button.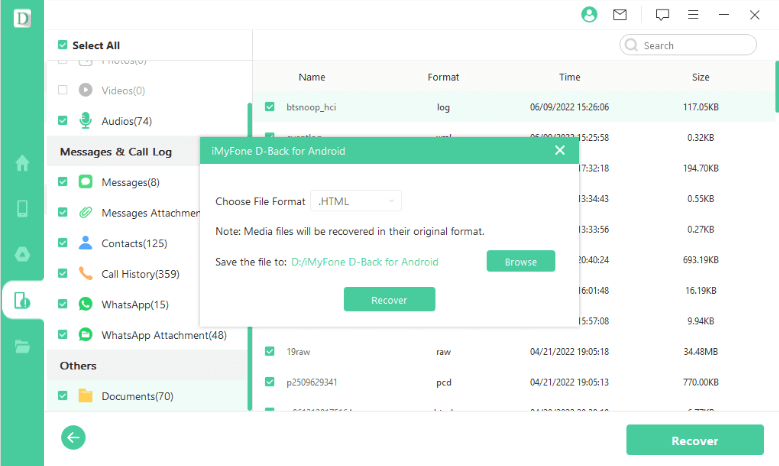 Part 3. FAQs
3.1 I Forgot My Voicemail Password on Samsung Galaxy, Is It Possible to Recover it
If you are consider how to recover voicemail password on Android. No worries. It is possible to recover it, you can recover voicemail password through Verizon/Sprint/T-Mobile.
3.2 I Forgot Voicemail Password Android, How Can I Get It Back
No worries. You can contact your mobile phone carrier to get it reset. You can check part 1 for the answer. And If you delete your Android voicemail, you can use the iMyFone D-Back for Android to recover deleted Voicemail data. It can help you recover your voicemail data within a few minutes.
Conclusion
Voicemails are amazing as they help you keep in touch with people who couldn't reach out to you when you were busy. However, if you are thinking, "I forgot my voicemail password on Samsung Galaxy, how will I recover it?" We hope this article answers your questions. We've mentioned some easy ways for how to reset the password for voicemail on an android phone.
If you are looking for a simple and safe solution to recover deleted Voicemail, we recommend using the iMyFone D-Back for Android software. Not only is this software easy to use, but it is also backed by a customer support team that is available 24/7 to help you with any questions or concerns that you may have. Have you tried using the iMyFone D-Back for Android software to recover deleted voicemail? Let us know how it worked out for you in the comments section below!