Voicemail deletion is a common problem. Any kind of voice recording, voice notes, and voicemails can be lost due to various reasons like accidental deletion, broken phone, and memory problems. If you are also facing this problem, then don't worry. These deleted voicemails can be recovered on your Samsung or any other Android mobile. This article is going to be all about the recovery of voicemails for Samsung users.
Part 1: How to Recover Deleted Voicemail on Samsung
Voicemails can be recovered through different ways, tools, applications, and software. All of these require some simple steps to follow. Let's have a detailed discussion on all these ways individually.
1.1. Can I Recover Deleted Voicemails on Samsung?
Yes, it is possible to recover the voicemails from Samsung or any other Android mobile. After deletion or accidental loss of voicemail, they are stored in your mobile's memory. The Samsung mobile gives users a chance to restore the files from memory before permanent deletion.
You can use various methods to restore deleted voicemails, which will be discussed in detail in this article.
1.2. Recover Deleted Voicemail on Samsung with Professional Tool
The very first and easy method is " Use of a Professional Tool". D-Back for Android is data recovery software designed for Android users. It has got a very powerful algorithm that helps to create backups, restore WhatsApp data, and retrieve any kind of lost data from mobile. This software is a paid tool, but you can also have its free version with limited but useful features.
D-Back for Android is able to be connected with 6000+ Androids devices, including mobile phones and tablets. Using it, one can restore images, videos, files, voicemails, call histories, and all kinds of lost data from mobile and WhatsApp.
Step 1: Download and install the software on your PC and open it. The user interface will ask you to choose the type of recovery. Here, you will have to select the "Recover Phone Data".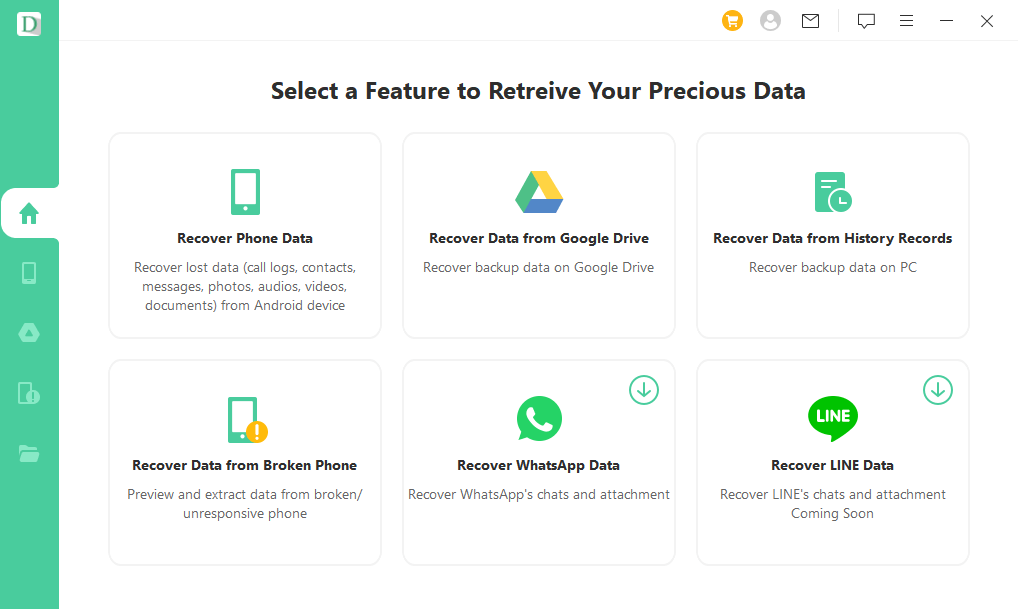 Step 2: On the next window, you will be asked to choose the name and model of your mobile. After this, the app will recognize a suitable data package for your mobile and start downloading it.
Step 3: After download, connect your mobile with your PC and follow the simple steps shown by the program.
Step 4: You will see many options on the next screen, select the type of the file from there and click on the Next button.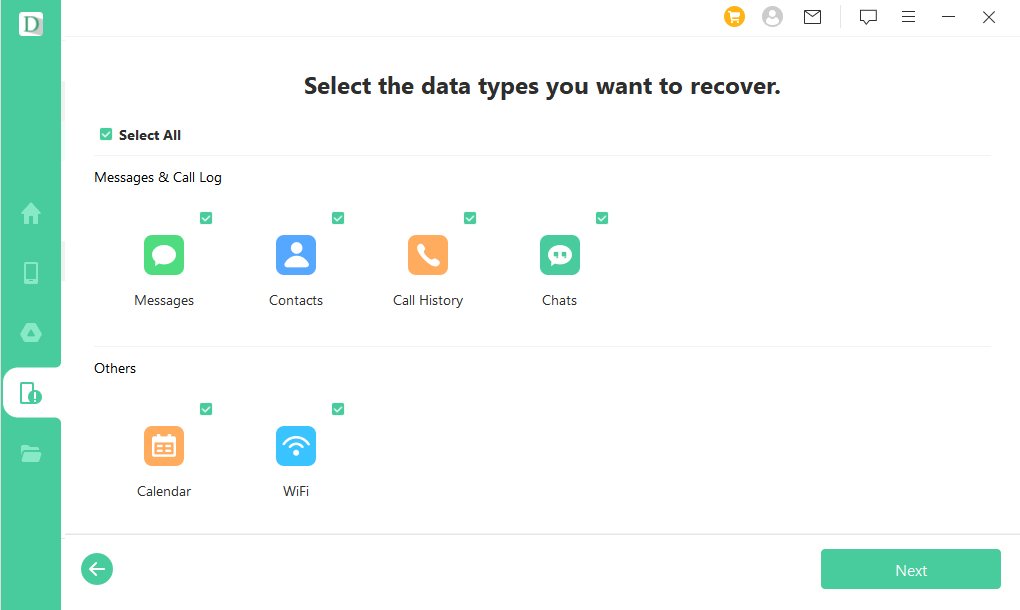 Step 5: After scanning your mobile, a list of selected deleted files will appear. Select the files to be recovered and then click on the Recover button. Your lost data will be saved on your PC easily.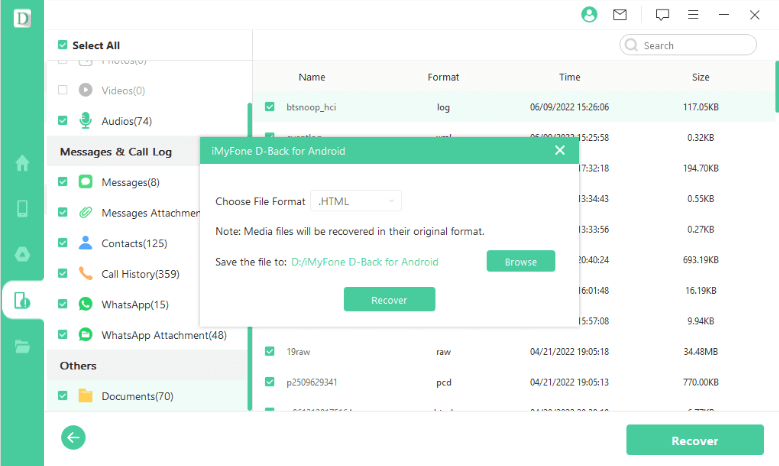 1.3. Retrieve Deleted Voicemail on Samsung Using Voicemail App
Voicemail App also helps to recover the lost or deleted voicemails from Android phones. Follow these simple steps to get your voicemails back.
Step 1: Go to the Voicemail App > Menu on your mobile.
Step 2: You will see an option of Deleted Voicemails . Tap on it, and it will show you a list of deleted voicemails on your mobile.
Step 3: Now, select the voicemail which you want to be recovered and tap on the Save option. The voicemails will be restored at their previous location.
1.4. Retrieve Deleted Voicemail on Samsung Using Voicemail System
Another way of getting back the lost voice recordings or voicemails from your mobile is using the voicemail system of your mobile. Mobile phones also have the Undo options through which you can restore your lost data easily.
Steps to use:
Step 1: On your mobile, go to the Dialer or Phone App > Voicemails.
Step 2: Here, you can find a list of your recorded voicemails with a list of deleted voicemails with an Undo option.
Step 3: Tap on the Undo option and save your deleted voice notes.
Part 2: FAQs about Voicemail on Samsung
1: Where are Voicemails Stored on Samsung?
Voicemails on your Samsung mobile are saved in the mobile phone's memory. You can find them in an easy way. Open the Dialer > press and hold the Number 1. Your visual voicemails will be enabled with this step. Now go to Phone > Visual Voicemails. This is how you can easily find your recorded voicemails on Samsung mobile.
2: How to Delete Voicemail on Samsung?
Deleting voicemails is so easy and a quick process. Just go to your Phone/Dialer > Voicemails. You will have the list of all recorded voicemails. Tap and hold the particular one. The voicemail will be selected; now tap on the Delete button.
3: How to Access Voicemail on Samsung?
Accessing voicemails on Samsung mobile is not a tough task anymore. We have already discussed it above. Just go to Dialer/Phone > press & hold the number 1. This will show you options to access voicemails.
4: How to Save Voicemail on Samsung?
You can save the voicemails through the Voicemail App. Go to the app and select the message which you want to save. Press the Save option, and you will be done with saving voicemails on your mobile.
Conclusion
It has become very easy to use power and feature of restoration for getting lost data back on devices. Like all data formats, voicemails or recordings can also be restored easily. We have discussed different ways of restoration. You can select a suitable method according to your situation. We have also introduced iMyFone D-Back for Android to recover any lost data. It is a super-easy way of restoring lost data from Android devices. Not only for voicemails, but you can use it to regain any kind of lost data from your device. It can also be used to restore the WhatsApp lost data.