There are certain moments when we press the delete button, losing all or a few voicemail messages. Yet, even if you erase a voicemail message, you may still recover it. How to recover deleted voicemail google pixel messages using advanced tools is below. These include iMyFone D-Back for Android and other methods.
Part 1. How to Recover Deleted Voicemail Google Pixel
With the help of Android data recovery tools, one can recover lost or deleted voicemail. It is possible by going through the step-by-step wizard and selecting the menu options. There are many available recovery tools in the market and online. But, for your comfort, we have shortlisted a couple of them. Below we will explain how you can recover deleted voicemail from google pixel.
1.1 Recover Deleted Voicemail Google Pixel Directly Via D-Back for Android
The iMyfone D-Back for Android data recovery program can recover any data, despite how you lost it. D-Back for Android simplifies things for you. You will be able to preview what you have located. After that, you may completely restore data with its super easy-to-use interface. We've listed some of its best features below:
Recover photos, videos, and other deleted data without the need to root your phone.
It is compatible with more than 6000 android phones and tablets.
Its flexible nature includes options to customize the recovery mode to extract data. More flexibility, higher the success rate.
Retrieve data from a broken or damaged phone/tablet.
The software provides a preview option to analyze your data before recovery.
Follow these steps to recover deleted voicemail messages:
Step 1: Download and Install the Software
Download and install the iMyFone D-Back for Android on your PC. Select the Recover Phone Data.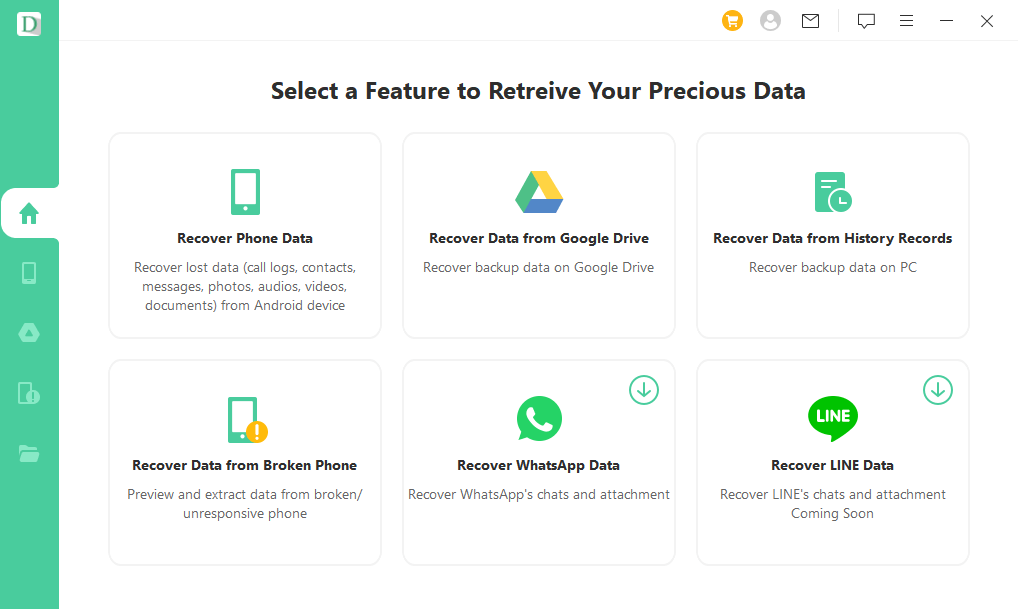 Step 2: Connect the Device and Scan the location
Connect your device with the PC. Mention the device name and model. Click on the Next button.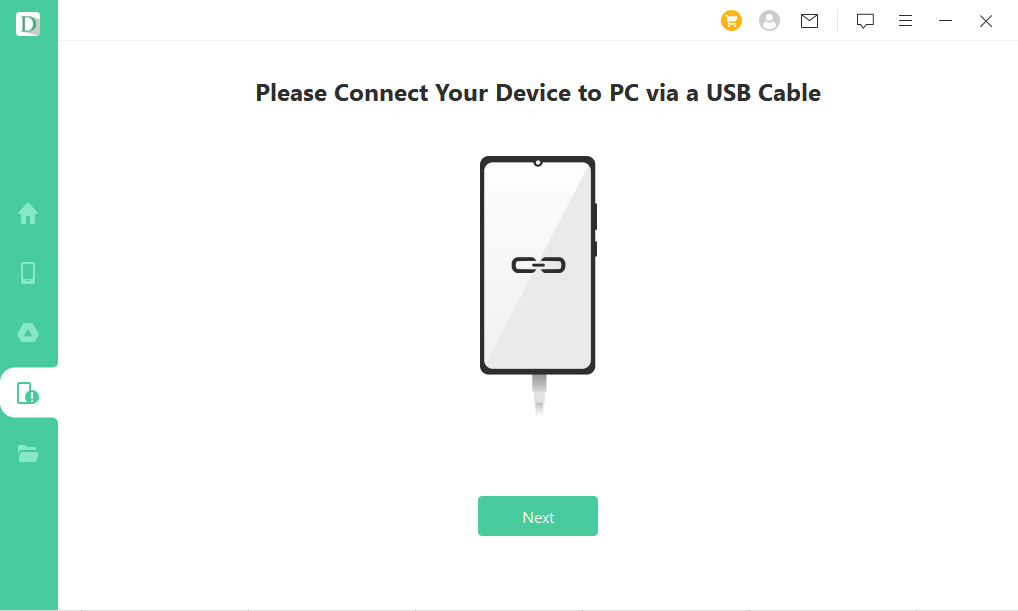 It'll download the package and share the location. Select the location and click on the Recover button.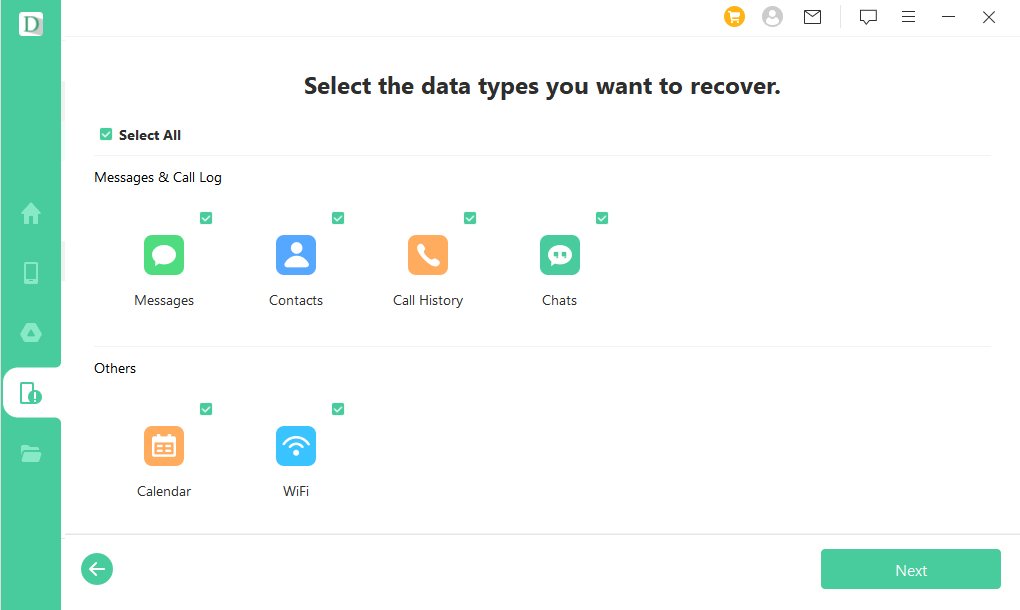 Step 3: Preview and Recover
Once the iMyfone D-back for Android completes the scan, it will show you a preview of files found. Choose which files you wish to recover and press the recover button to begin.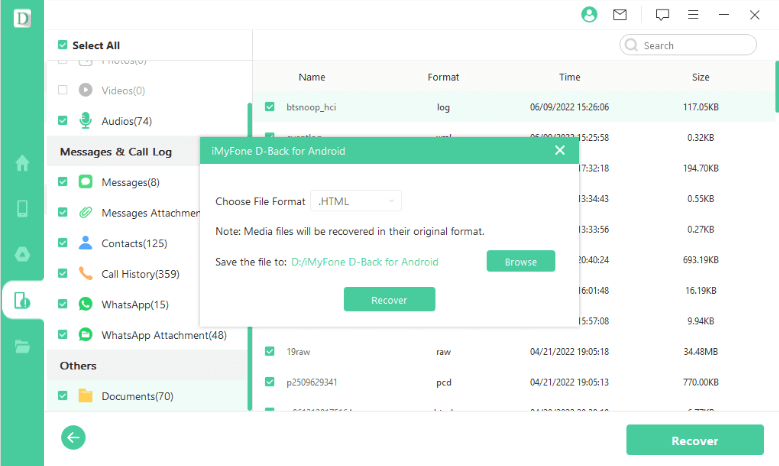 1.2 How to Recover Deleted Voicemail Google Pixel Via Voicemail App
Usually, when you erase voicemails from Android, they do not disappear right away. You might still retrieve them through the Voicemail app. Make sure someone does not delete them from there as well.
The steps are as follows:
Step 1: Open the Voicemail program
Open the voicemail app, and find the menu option.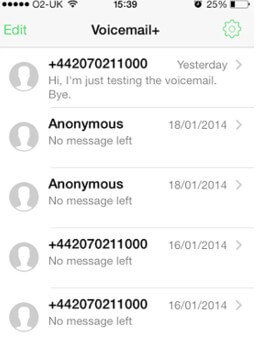 Step 2: Recover the Voicemails
Find the deleted messages option in the menu bar. You will find all the messages that you've deleted by mistake. You can open the message and preview / listen to it. If you want to restore the message, select the message and click on the Undelete button.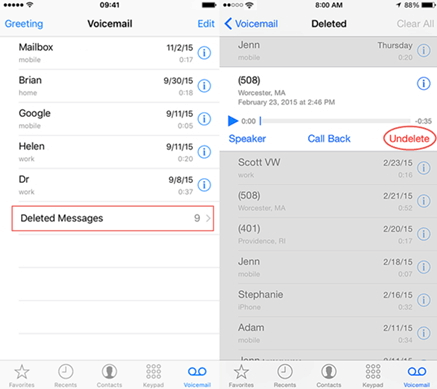 Using the above steps, you can restore accidentally deleted voicemail pixel 2. Once you've completed the process, the voicemail will be restored to the original location.
Part 2. FAQs about Google Pixel Voicemail
This section will answer how to retrieve deleted google pixel voicemail messages.
2.1 Accidentally Deleted Voicemail Pixel 2; how can I Restore Lost Voicemail
Recovering those accidentally deleted voicemail pixel messages is an easy step-by-step process. You may retrieve accidentally deleted voicemail pixel 2 using iMyfone D-Back for Android. This tool has a higher success rate as compared to competitors. A step-by-step guide is available in part 1.
2.2 How do I get Deleted Voicemails Back on Google Pixel
You can get deleted google pixel voicemail using the voicemail app.
We have mentioned the steps in Part 1.2.
2.3 How do I Retrieve Voicemail on Google Pixels
You can use iMyFone D-back for Android to recover the voicemail. There are three simple steps to recover the files. It is also possible to use a voicemail app to recover it.
Conclusion
The voicemails you erased may become damaged or unrecoverable. iMyFone D-Back for Android is a strong tool that helps you recover voicemail messages. It can also recover photos, videos, audio, and documents. It also provides access to lost or non-bootable partitions.
The software is easy to use and can recover your files with ease. You can recover the files in 3 simple steps. Even if you're not a tech-savvy person, you can still use the tool and restore your important data.