Have you ever deleted an entire folder from your Samsung phone by accident? Do you wish there was a way to reverse everything? You have come to the right place.
Regrettably, no folder is immune to deletion. You may delete any form of data without even realizing it. So if you are wondering how to recover deleted folder in Samsung mobile, this post will walk you through the process of using the iMyFone D-Back for Android. We've also mentioned some other methods to recover your valuable data from the folder back.
Part 1. How to Recover Deleted Folder in Samsung Mobile
Our Samsung mobile phone has several folders storing our important files. You can lose data in a matter of seconds for various causes, and we have no clue what to do with it. Accidental deletion is a frequent cause of data loss.
Luckily, you can recover your complete data from backups if you have one. But, if you do not have a backup, do not worry; you may still recover your data with effective data recovery software.
1.1 How to Recover Deleted Folder in Samsung Mobile Phone Using D-Back for Android
Although it may look challenging to recover deleted folders in Samsung mobile, it is not. You can use good data recovery software such as iMyFone D-Back for Android.
It is one of the most simple and effective ways for data recovery. This powerful Android data recovery program can recover lost, deleted, or inaccessible data from Android devices.
Due to its good features, the software is one of the best data recovery alternatives. The following are its key features:
It scans your Android smartphone for anything you have lost in a moment.
It is capable of recovering 11 different types of data from Android smartphones.
It can restore data from both rooted and non-rooted Android devices.
It restores and exports lost data to a computer in CSV, HTML, and VCF formats.
Before recovering the data, it enables you to preview and verify it in detail.
It is risk-free, so you can rest confident that your personal information or data will be compromised.
Now that you know what features set this program apart, let us walk you through the simple process of recovering data with it in the following few steps:
Step 1: Download and launch the software
Download the software on your system. Then, to install and activate it on your computer.
Step 2: Select the recovery mode
When you run the program, you will be presented with the following screen, allowing users to select data recovery mode. Select the Recover Phone Data option to recover a deleted folder.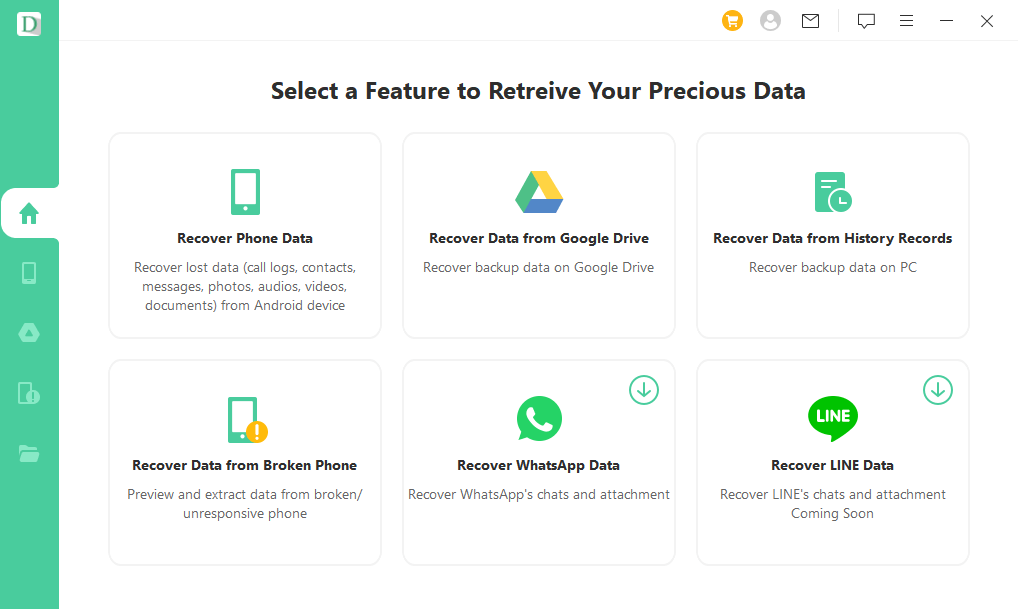 Step 3: Connect and scan the device
Now connect your Samsung Galaxy phone from which you have to recover the deleted folder. Mention your device name and model.
It'll download the data package and share the locations that can be scanned. Click on the locations, and click Recover.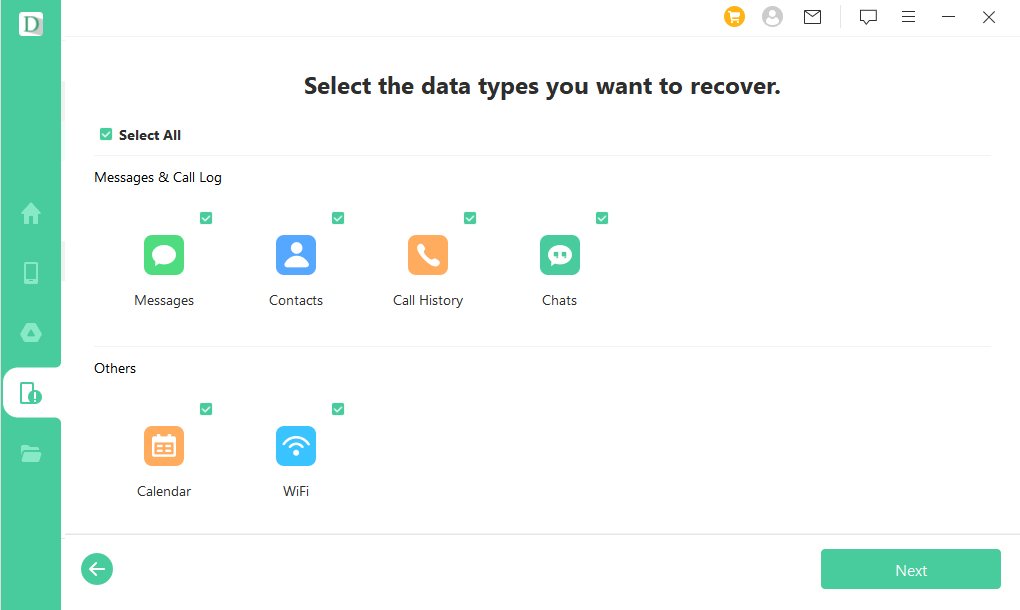 Step 4: Preview and recover
When the scan is finished, the program will show you a list of the files that can be recovered. Follow the instructions on the screen to recover deleted folders, preview them, and click on the Recover button.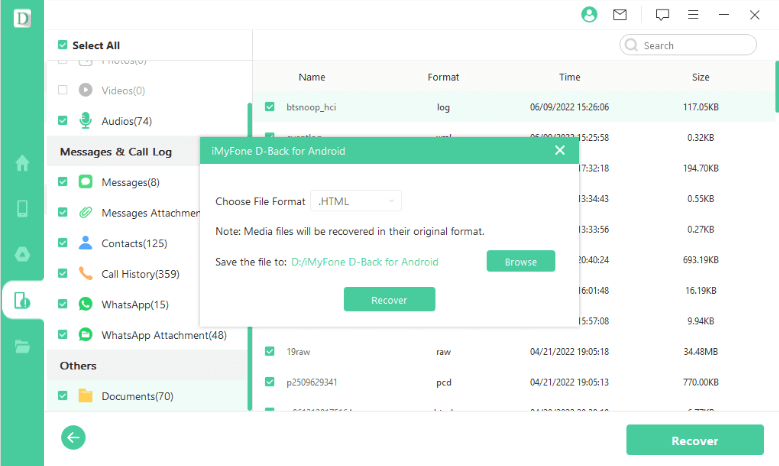 1.2 Samsung Cloud Help Recover Deleted Folder in Samsung Mobile Phone
There is another approach to restoring lost folders without utilizing data recovery software. If your Samsung device has cloud backup turned on, your device will store the data in your online account.
When you enable Samsung Cloud backup, all of your data is instantly uploaded to Samsung's servers, where you can simply restore it by following the steps below:
Step 1: Go to Accounts and backup in the Settings app on your phone.
Step 2: Select Samsung Cloud and then Backup and Restore from the drop-down menu.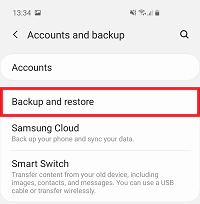 Step 3: The following window will now open, from which you will have to choose 'Restore data.'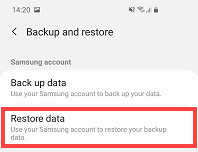 Step 4: Then, after selecting the files you wish to recover, hit sync, and the deleted folders will be restored to their original location.
Part 2. FAQs
2.1 Does Samsung Galaxy have a recently deleted folder
Yes, the recycle bin is a recently deleted folder on the Samsung Galaxy. It keeps your deleted stuff for 15 days before deleting them permanently. Only the gallery, my files, and other Samsung applications have this feature.
2.2 How do I recover deleted folder on my Samsung phone
You may restore deleted folders from backups on your Samsung phone. If you do not have a backup, you can use an effective data recovery program like iMyFone D-Back for Android to recover lost folders by following the four easy steps stated above.
Conclusion
In many unforeseen scenarios, such as unintentional deletion, and system crashes, we can rarely prevent data loss. In such situations, we think about how to recover deleted folders in Samsung mobile.It is critical to back up your phone to avoid data loss.
However, if you do not have a backup, you may use a reliable data recovery program to recover your lost data. That is where the iMyFone D-Back for Android comes in. It is a powerful data recovery program that uses top-notch features to get the job done.