Apple TV is a great source of entertainment for a number of users across the world. With each newer model, people are treated with new and unique features. It allows you to stream movies and videos and even to play your favorite games. But sometimes users may experience some issues.
On online forums, many Apple TV users have reported this issue. See a user's complaint on one of the popular online community forums.
Question
"After I updated my Apple TV to the latest version, I discovered that it is continuously asking for my Apple ID password that is linked to the iTunes Store. I don't understand why this is happening. I have tried all the possible things to solve this issue, but this just doesn't leave me."
Many of our readers reported that they are unable to play the content from iTunes because Apple TV keeps asking them for authorization. This can be really frustrating when you are really excited to watch something on your Apple TV. If this happens to you, this article will be really helpful.
There is no specific reason why Apple TV keeps asking for password issue is occurring only for a few users. Nonetheless, we have given some effective ways through which you can easily fix this problem on your Apple TV.
Feel free to check the comparison table first before making your final decision.
| | iMyFone Fixppo | Turn off Password Prompts | Restart Apple TV |
| --- | --- | --- | --- |
| Success rate | High | Medium | Medium |
| Difficulty | Easy | Easy | Easy |
| Required time | Short | Short | Short |
| What issues can be solved | All system/software issues | Only password issues | Some software issues |
Option 1. Fix Apple TV Keeps Asking for Password without Data Loss
You might lose the data while fixing this issue, so you may prefer to using a professional tool that will not affect the data. iMyFone Fixppo is the most trusted iOS fixing tool worldwide.
It is developed using advanced technology, so you can solve all tvOS issues safely with a 100% success rate.
It supports all models of Apple TV running on any tvOS version even the tvOS 13 is well supported.
It provides two modes for fixing different iOS issues. Most common iOS issues can be fixed using the Standard mode of Fixppo.
It has been trusted by many professional websites like Macworld, Payetteforward, Makeuseof and so on.

Step 1. Download and launch iMyFone Fixppo on your computer. Then click on Standard mode.
Step 2. Now, connect your device to the computer and click Next. The program will detect the device and proceed with the next step. If the program does not detect the device, you have to put it in either DFU mode or Recovery mode. The instructions for putting the device in DFU or Recovery mode will be clearly given on the screen.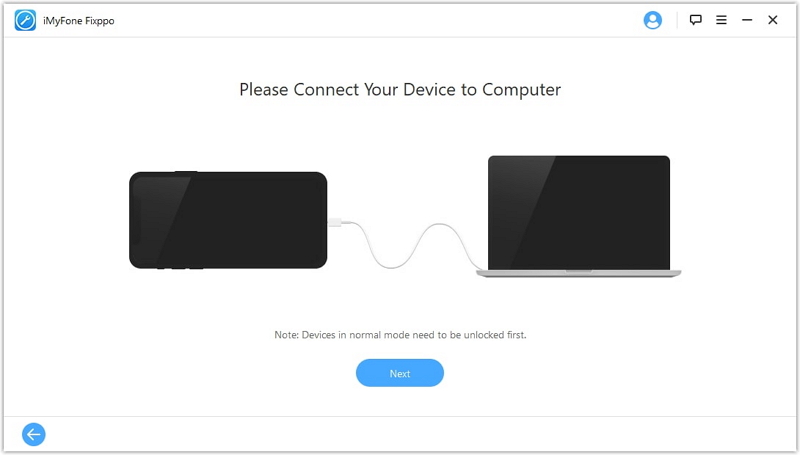 Step 3.The program will automatically display all the firmware versions on the computer screen. You need to download the most appropriate firmware version for fixing this issue. Select any one version and click Download. After the firmware is verified, the software will be extracted.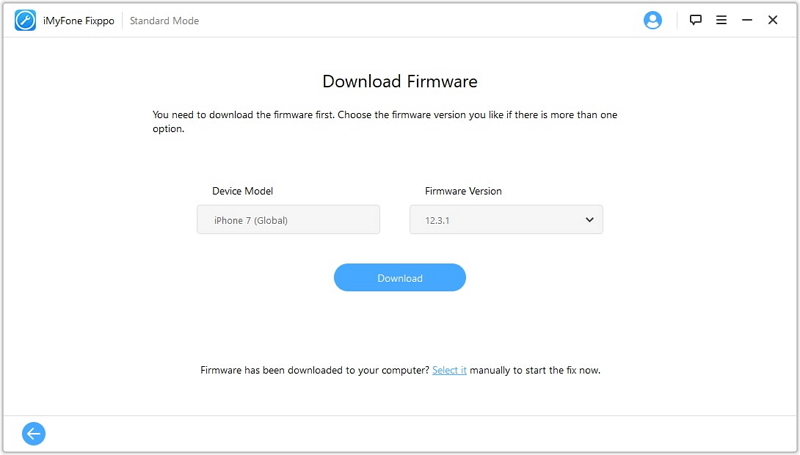 Step 4.Check the device and firmware information that will be displayed on the screen. Now, click the Start button and start the fixing process. After the process is over, restart the device normally.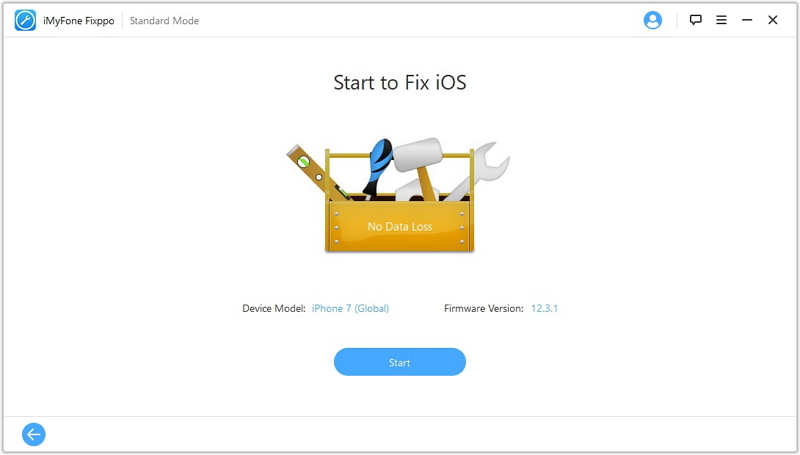 Still cannot make your decision? Check what other users say about it.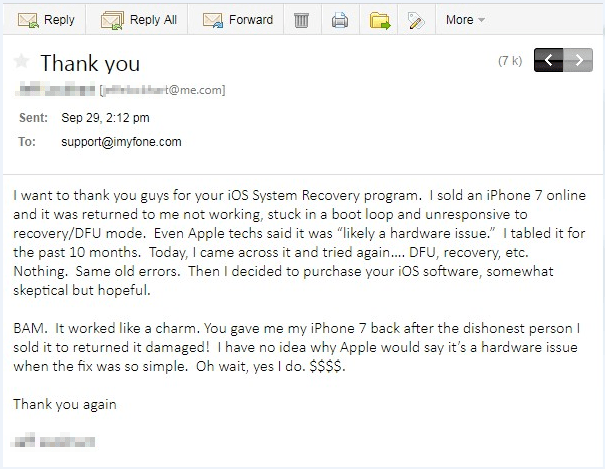 Option 2. Turn off Password Prompts on Apple TV
In this section, we will show you the steps on how to turn off password prompts on different generations of Apple TV.
2.1 Turn off Password Prompts on 4th Generation Apple TV
The first thing you should do is turn off password prompts on your Apple TV. Follow these steps for Apple TV 4th Gen.
Step 1: Open Settings on your Apple TV and go to Accounts -> iTunes and App Store and then choose Password Settings.
Step 2: Now, select "Require Password" under the "Purchases and In-App Purchases" section.
Step 3: Among the three options displayed, set the preferred protection level to "Never". You can also choose the other two options depending on your preferences.
Step 4: You should also choose "Require Password" under "Free Downloads" section. Select "Never" for turning off password prompts when you download free apps from the Apple App Store.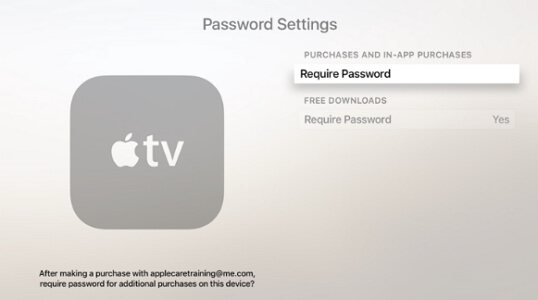 2.2 Turn off Password Prompts on 2nd or 3rd Generation Apple TV
Follow these steps for 2nd or 3rd generation Apple TV.
Step 1: Open Settings on your Apple TV and go to iTunes Store -> Sign In section.
Step 2: Sign in with your Apple ID and password. If you are already signed in, you need to sign out.
Step 3: A screen will ask you to remember the password. When you choose "Yes", it will remember the password for all your purchases.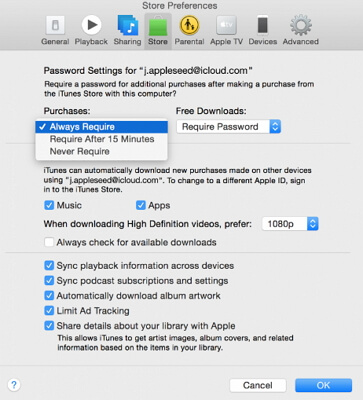 Option 3. Restart Your Apple TV
Here are three ways to perform the restart on your Apple TV.
3.1 Using Remote
Step 1: Press and hold the Menu and Home button for a few seconds.
Step 2: Leave the buttons when the light on your device flashes rapidly.
3.2 Using Settings
Step 1: For Apple TV 4K and Apple TV HD, open Settings -> System -> Restart.
Step 2: For Apple TV 3rd generation and earlier models, open Settings -> General -> Restart.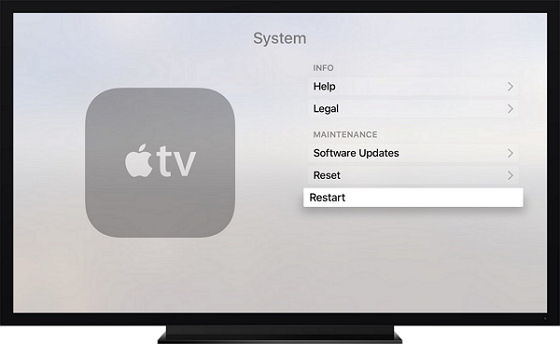 3.3 Unplugging Apple TV
If you are not able to restart the TV using remote and the settings, you need to unplug the device from power. Wait for a few seconds and then plug your Apple TV back into the power socket.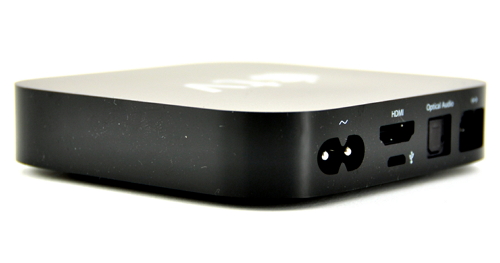 Conclusion
We have given some easy troubleshooting solutions for fixing this error. iMyFone Fixppo remains the safest bet for fixing this issue without any data loss. But view all the methods given in this guide and then choose the best one to get rid of this issue on your Apple TV.
If you like this article, please share it with your friends and let them know that there is a proper solution to this particular issue. If you have any other iOS issue, you can refer our vast library of articles for solutions. Let us know in the comment section below what you think about the solutions given in this post.