Question
Recently I bought an iPhone 13, and I want to transfer the text messages from my iPhone 12 to my computer, but I tried many methods and it didn't work. Is there any free way to transfer text messages to my computer?
It is undeniable that the messaging app has become an indispensable communication tool in this era, and much of our important information is also stored. When we buy a new phone, we may want to save this data, so how can we save iPhone text messages to computer free without iTunes? Can I do it without having to pay for expensive software?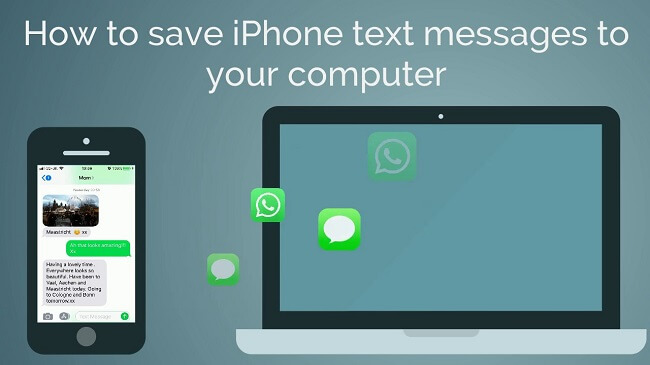 Well, in this article, I will introduce several methods to transfer text messages from iPhone to PC for free without iTunes. Let's take a look right now!
1. Only One or Two Messages to Save? Copy and Email Them!
If you only have a couple of text messages that you want to save from iPhone to PC for free, you can do so via an indirect backup. Copy the messages and email them to yourself, you can then access them when you log into your email account on your PC. If you never delete the email, it'll always be accessible.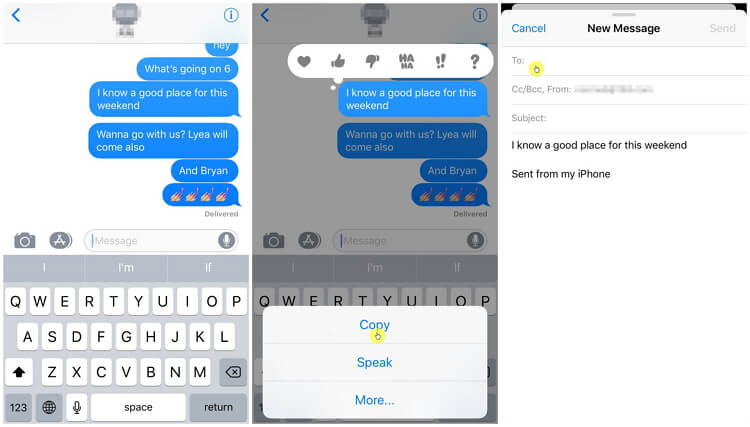 It's extremely quick and saves you a ton of hassle. But, if you want to back up mass text messages on your iPhone, this may not be a viable option. Plus, if you need to save attachments from messages, this method will bring up some problems.
2. Save iPhone Messages to PC via iTunes
This strategy may sound overwhelming and complicated, but it's actually very simple. All you need to do is back up your iPhone via iTunes like normal, and Apple will save your text messages as part of that.
Go to Users [USERNAME]AppDataRoaming', you'll find a bunch of folders with different names.
Search for the one named '3d0d7e5fb2ce288813306e4d4636395e047a3d28.mddata.' it is your precious text messages.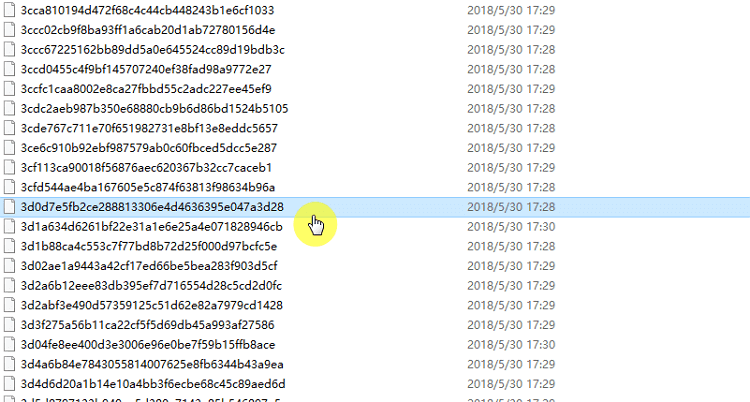 Note
Unless you have an SQL editor you may not be able to view them, but if you just save those files somewhere safe, you'll have an archive of your text messages.
3. Best Free App to Transfer Text Messages from iPhone to Computer Free without iTunes
If you want a solution that is perfectly designed for this issue, plus many more Apple issues, then iMyFone iTransor is a great option. As a program that can free to save text messages from iPhone to computer without iTunes, it is able to cater to all models of iPhone and all iOS versions (including iPhone 13 running iOS 15).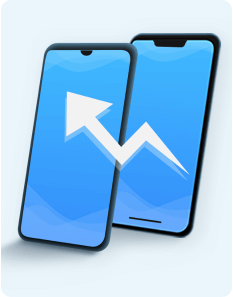 How to Save Text Messages from iPhone to Computer Free without iTunes via iMyFone iTransor?
Let us explain how easy it is to use. Actually only several clicks you can finish the process.
Step 1.

Download and install iMyfone iTransor on your PC, then click "Acquire Backup from Device & iCloud " > "Back up device".

Step 2.

Connect your iDevice to PC, and the programme will recognize automatically. You can choose "Make a Full Backup" or "One or More Data Type(s)" according to your need.

Note

Don't disconnect your iPhone during the process and trusting the PC on your device.

Step 3.

Click "Back Up" and wait for the procession completed. You can view or restore the backup from your PC later.
That's finished! You have saved text messages from iPhone to PC for free without iTunes now and without any effort.
Notice
iTransor
also empowers you to export all of your text messages from this backup so that you can edit, print, or alter them for any use, but this is an addition feature that requires a purchase.
4. Use iMessage to Save Text Messages from iPhone to PC Free
If you're using Macbook, you can use iMessage to save your text message. But it has one shortcoming, if you delete the text message, it would delete on your iMessage at the same time. So this method is only suitable for sync your message across your device.
Let's see how to use the iMessage sync text message below:
Step 1.Launch the iMessage App on your Mac, and enter the Apple ID and password on your iPhone.
Step 2.Click "Message" > "Preferences" on the Apple menu, then go to the "Account" tab.
Step 3.Click your iMessage account and select "Enable Messages in iCloud" and tap on "Sync Now", and you can sync your text message to your computer now.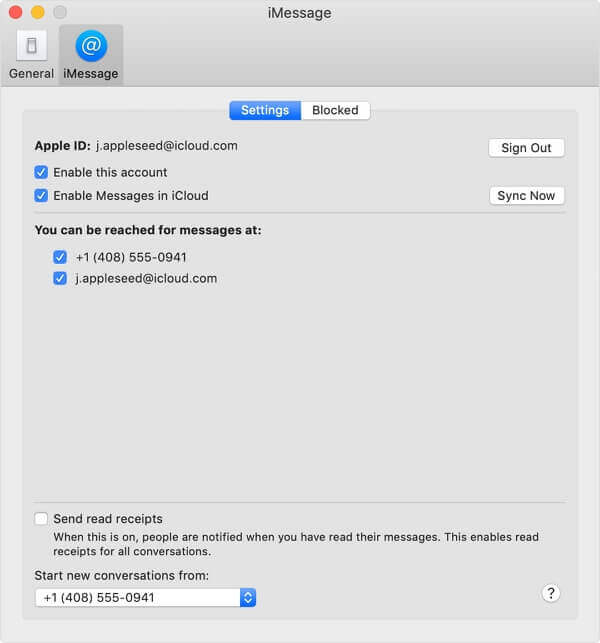 In Brief
That's all free methods to help you transfer text messages from iPhone to PC free without iTunes, and the easily way is use iMyFone iTransor. Whatever methods you use, just remember to save them regularly in case you lose important information in your conversations. Hope this post can help you!