Many people love to play Stardew Valley, and when it is time to switch from one Device to another, they look for ways to transfer Stardew Valley game saves. Do you also want to carry all your old progress to your new device? Here are some of the most effective ways, along with the information you need to know about these saves.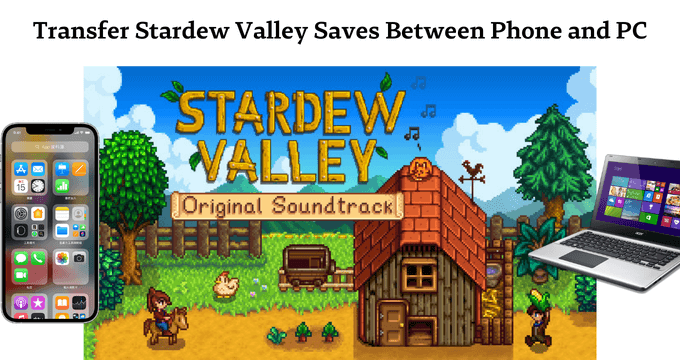 Part 1. How to Transfer Stardew Valley Saves from iPhone to PC
If you are looking for ways to transfer the Stardew Valley files from your iPhone to your PC, then you are at the right place. Here we have the 2 most effective ways that you can use to transfer all your files effortlessly.
01

Export Stardew Valley Saves from iPhone to PC with iTransor Lite
The first option is to use iTransor Lite, an iPhone transfer tool available for Windows and Mac. It offers functionality similar to the iTunes tool, but the features are far better. Thus, the overall experience is much better with iTransor Lite.
Features
Easily transfer more than 18 types of files.
Export your data from iTunes backup, iCloud backup, or iPhone.
Compatibility with iOS 7 and all later versions.
Step 1.Take a USB cable and connect it with your PC with iTransor Lite running. Click on Export from Device & Backup and then choose Export from Device.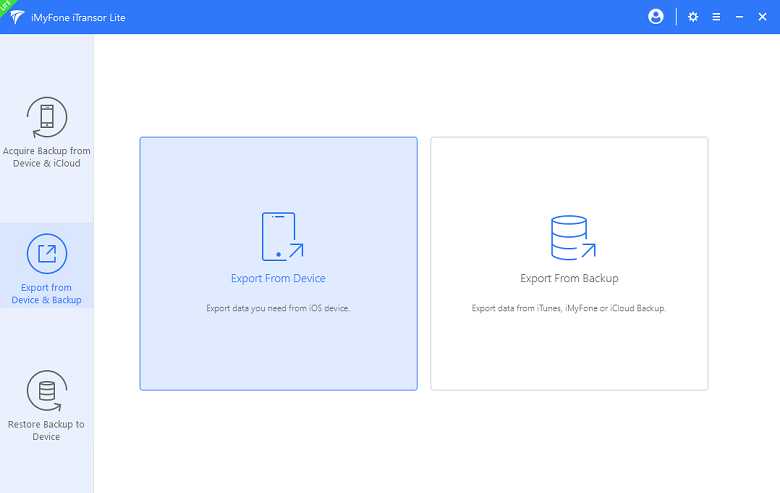 Step 2.Select the Stardew Valley files that you want to export and click on Scan.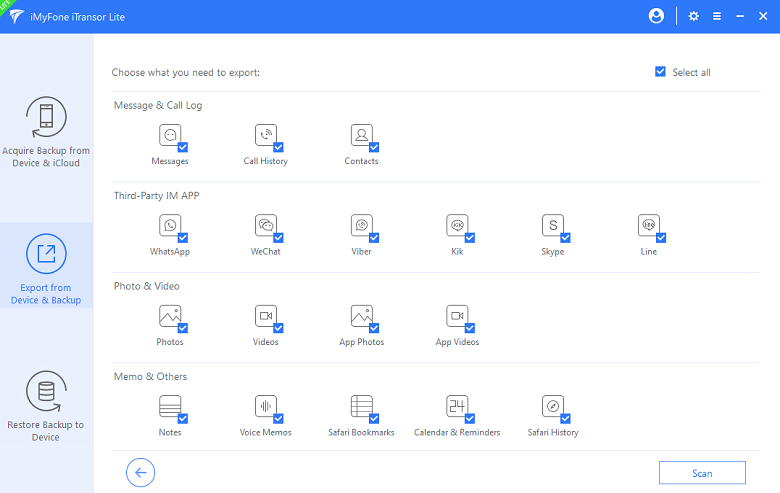 Step 3.After scanning is complete, you can export them. Keep devices well connected until the program shows that The data has been exported successfully.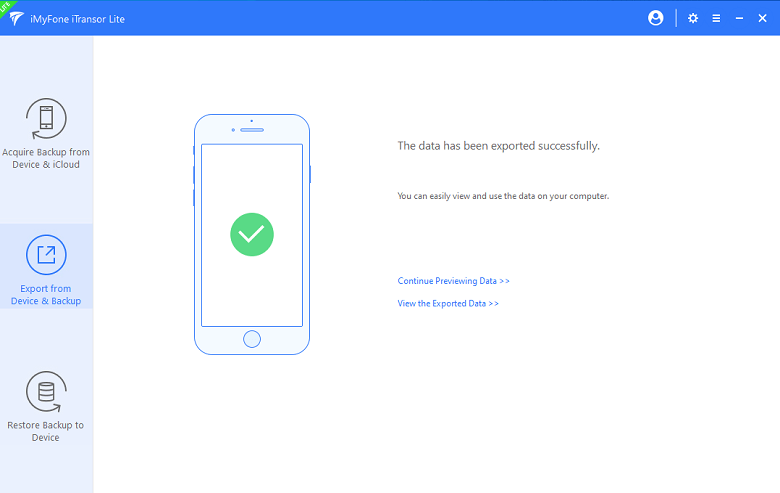 02

Transfer Stardew Valley Saves Folder from iPhone to PC via iCloud
The second best option you can use is iCloud. Using it is completely wireless, but you need to have enough iCloud storage space for this method to work. You can try this method if you have enough free iCloud storage and a good internet connection.
Make sure to follow all of these steps in the correct way for best efficiency:
Step 1. Open the files App on your iPhone and go to On My iPhone.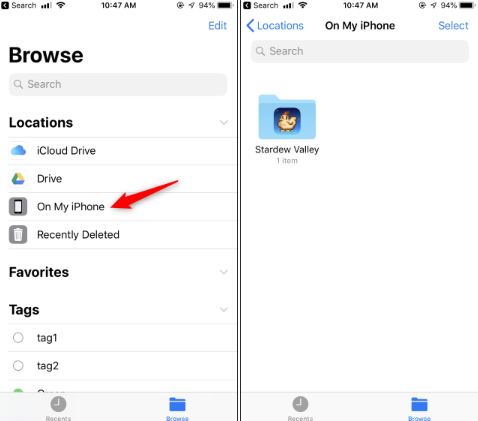 Step 2. Open the Stardew Valley folder. Copy the file that you want to transfer and paste it inside the iCloud Drive folder.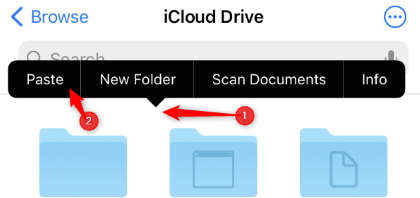 Step 3. Open the iCloud website or App on your PC and download the file.
Now you can easily transfer Stardew Valley files to your PC from your iPhone.
Part 2. How to Find Stardew Valley Saves File on PC and Transfer to Android
Say that you were looking for how to transfer Stardew Valley saves between devices because you wanted to transfer your files to Android. In such a scenario, using the file explorer can solve things for you within no time. Using different transfer methods, you can use your Windows PC to easily transfer files to Android, but first, you need to find the files.
Here are all the steps that you need to follow for an easy experience to find your saves from Stardew Valley.
Step 1. Open the file explorer app on your PC. If you recently copied it on your Windows PC, you can find it easily through the Quick Access part.
Step 2. Otherwise, you can search for "%AppData%\StardewValley\Saves" in the file explorer on your PC.

Step 3. Now you will find those files. Copy them on an easier path on your PC.
Step 4. Take your Android device and connect it to a PC using Bluetooth or USB wire.
Step 5. Copy and paste those files inside your Android smartphone's storage.
By following these steps correctly, you can easily transfer your Stardew Valley files to your Android device from your Windows PC or Mac.
Part 3. How to Transfer Stardew Valley Saves from PC to iPhone via iTunes
Another way you can try is using the iTunes tool on your PC. iTunes is officially provided by Apple on Windows and Mac computers for free so make sure that you have downloaded and installed the latest version of iTunes. Using this method for transferring your Stardew Valley saves is pretty simple, but you may not get as many features as some other methods.
Once you have the latest version of iTunes running on your PC, you only need to follow these steps to transfer your saves:
Step 1. Take the USB cable of your smartphone and connect your phone and PC using it.
Step 2. You will see a dialogue box appear on your screen. Press Continue.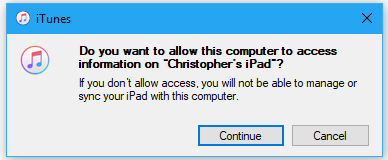 Step 3. Now unlock your iPhone and tap on Trust.
Step 4. Click on Device and then on File Sharing.
Step 5. You will see Stardew Valley. Drag and drop the file from PC to the app in iTunes and click on Sync.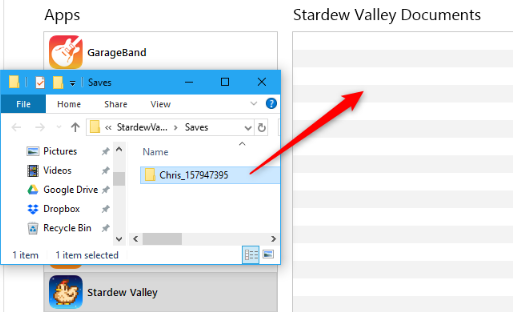 After this process is complete, you can disconnect your Device, and you will get those Stardew Valley to save file characters on your iPhone the next time you play the game.
Conclusion
How to transfer Stardew Valley saves from iPhone to PC or any other device can be a little complicated if you do not know the right way to get things done. However, with the information shared above, we hope that it will now be very easy for you to transfer all your Stardew Valley saves among different devices.