Question
Hi, can you suggest me where I'm wrong? Actually on finishing the default iCloud storage, I bought more iCloud storage, but it's not showing up. Whenever I start using iCloud, I'm warned with the pop-up that tells me not enough iCloud storage. What to do in such case? Please help!
iCloud is the most convenient way to get the iPhone backed up whenever needed. However, this convenience vanishes when we get to know that it only offers 5GB of storage. When the users need more space they need to buy it. Despite that, there are many people who have bought more iCloud storage but it's not showing up on their devices, which is a similar case as the user who shared problem above. If you're in such situation, don't panic, we have brought you some easy tips that you can follow to get rid of the trouble. Please keep reading to check out the tips.
5 Tips to Fix iCloud Storage Not Showing Up Problem
1. Check with Apple
The first tip we would like to suggest you to do is checking with your Apple support team to know if there is any problem about iCloud server. In case there's a problem with the server, iCloud storage might not show up on purchasing. You can also check Apple System Status. This website shows which server or system is in maintenance.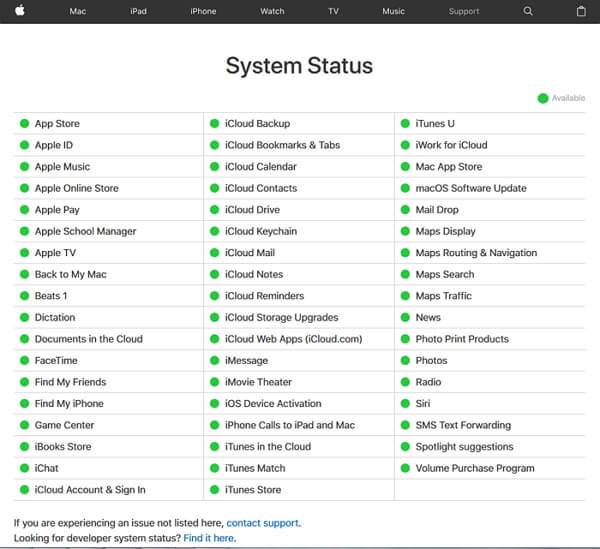 2. Sign Out of iCloud and Sign Back In
If still iCloud storage isn't showing up after you purchase more storage, sign out of your iCloud and then sign back in again. We hope this will work. The steps are:
Open 'settings' and tap on Apple ID located at the top.
Now, scroll down to 'Sign Out' and tap on it.
Enter the Apple ID password after that. Hit on 'Turn Off' now and start sliding the toggle the buttons beside the data types that you want to keep in your iPhone.
Lastly hit on 'Sign out' and confirm it.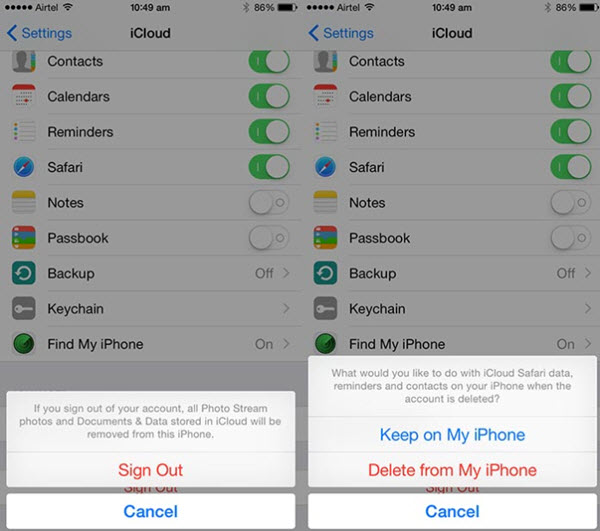 Now you can sign in again and see if the storage is showing up now or not. If not, follow the next tip.
3. Hard Reboot iPhone
It is the most common workaround and one can rely on it since it has helped many users who've done purchasing more iCloud storage but it's not showing up. The steps slightly differ with various models. We will show you the steps for each iPhone model.
For iPhone 6 and previous models: Start pressing 'Power' and 'Home' buttons simultaneously. Keep doing until you get to see Apple logo on the screen.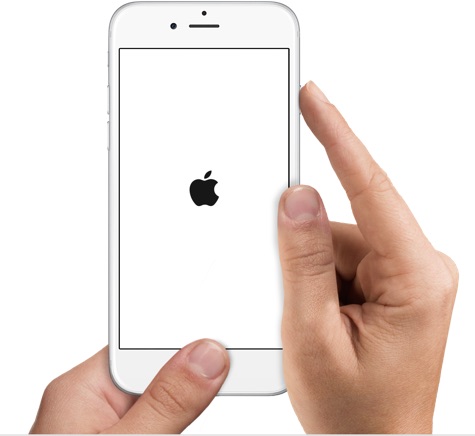 For iPhone 7/7 Plus: Hold down 'Power' and 'Volume Down' buttons at the same time. Release them when you see Apple logo.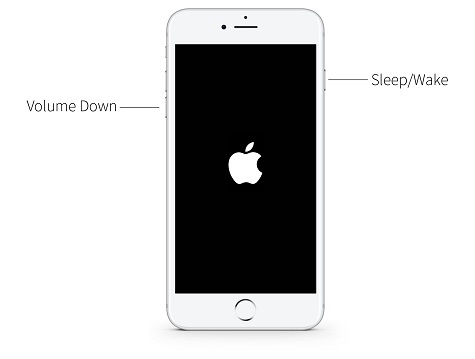 For iPhone 8/8 Plus/X: Press 'Volume Up' and release immediately. Press 'Volume Down' and release immediately. Now, long press 'Power' button until you get Apple logo on your screen.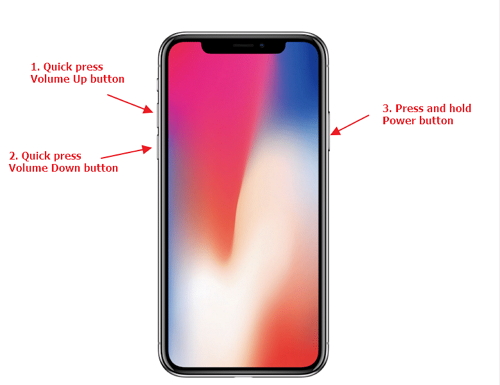 4. Reset Network Settings
When you've bought more iCloud storage but it's not showing up, there might be some issue with your network settings. Thus, we advise you to reset those settings once. This method will clear all your network settings so please ensure to take backup of them before proceeding.
Go to 'Settings' and tap on 'General'.
Scroll down to 'Reset' option and go to 'Reset Network Settings'.
Start entering your passcode and confirm the action by again tapping on 'Reset Network Settings'.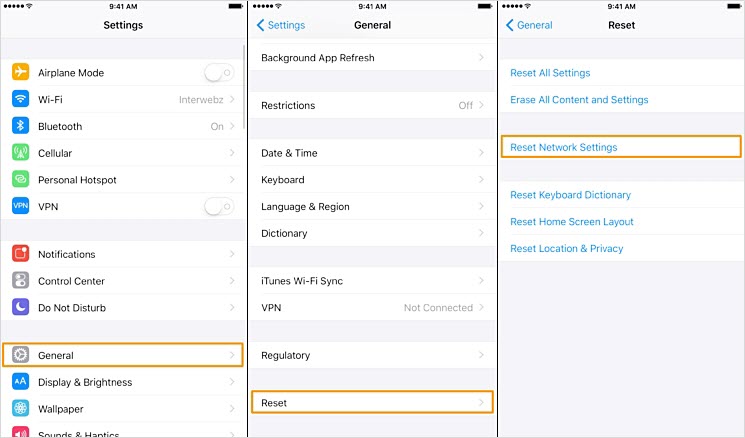 5. Try a Free Way to Selectively Backup Your iPhone
If you are still getting the problem that iCloud isn't showing up the storage, we would recommend you to take the help of some other tools to backup your files. The most valuable tool that can help you to fulfill the purpose will be iMyDone D-Port (iOS 15 supported).
By using this, there will be no need to purchase any more storage from iCloud and the special part about this tool is that it can backup your iPhone/iPad/iPod touch data either fully or partially for free. However, for now it can take backup of WhatsApp, WeChat and Messages seperately. With the new version, the team will let you work with more data types easily. Furthermore, this tool completely makes sure that your existing backup files don't get overwritten while using the tool to backup new files. Let's get to know how you can use this tool for selective backup.
Step-by-Step Guide to Backup Your iPhone Selectively
Step 1 – Start with downloading iMyFone D-Port in your computer and install it. Launch it now and from the main interface, choose 'Back Up & Export from Device' tab given at the left panel.
Step 2 – As this tool supports WeChat, Messages and WhatsApp for selectve backup, we would here choose one option to backup. We are going to select 'Back Up WhatsApp' from the right side.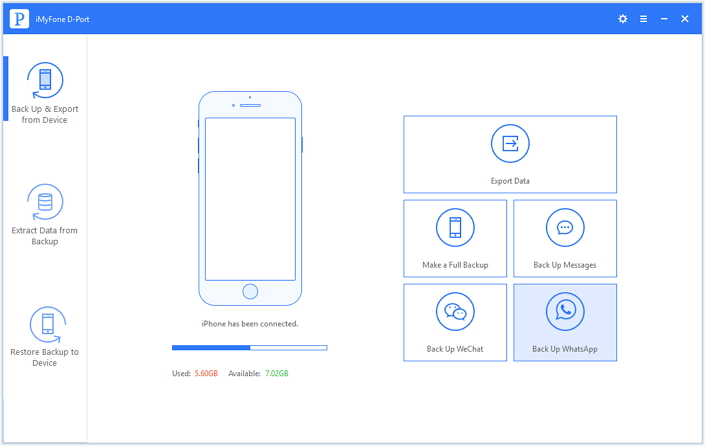 Step 3 – The next screen wants you to confirm the action you are taking. Just hit on 'Back Up' button located at the right corner in the bottom of the screen.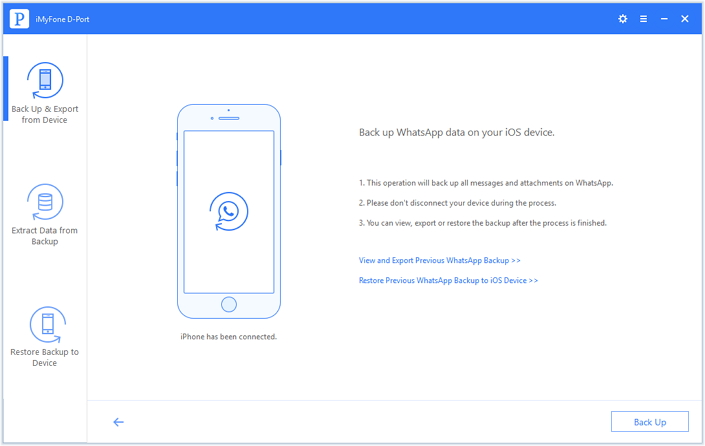 Step 4 – This way, your WhatsApp or whatever data type you have chosen will start backing up via this tool. Also, it is recommended not to disconnect your device while the process is going on. When it gets complete, it will notify you about it.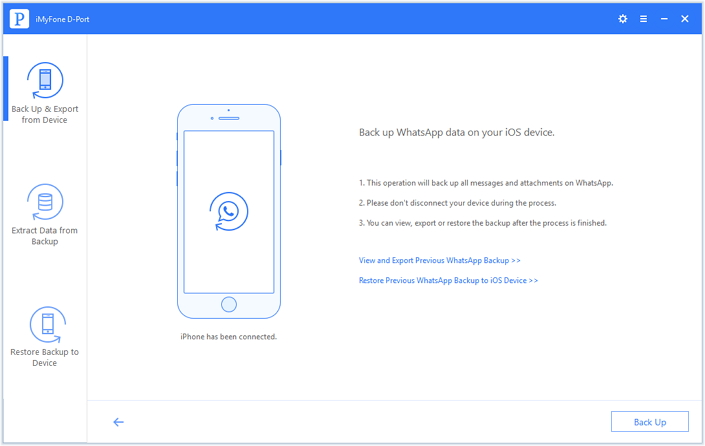 Note
If you want to backup
photos
, WhatsApp chat history, WeChat history, contacts and other data types, you can try the "Export Data" feature of iMyFone D-Port at the beginning. This program supports to export 18+ types of data from your iPhone/iPad/iPod touch, and iTunes/iCloud backup to computer.