Recently Apple launched its latest iPhone 14 series with newer Apple Watch and AirPods versions. While many love the new iPhone, some say it is not worth the upgrade as Apple might bring the USB-C to its iPhone next year. If you are confused about this decision, by the end of this iPhone 14 review, you will be able to make your decision.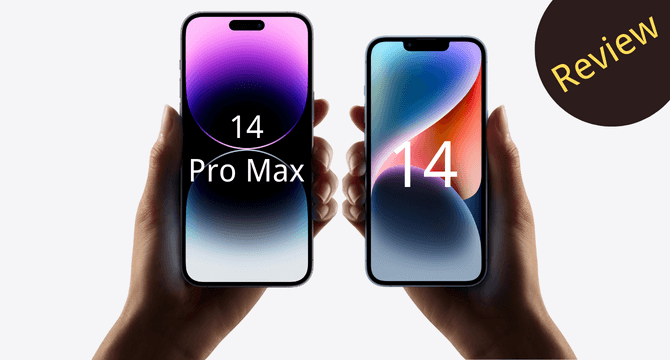 Part 1. When Does the iPhone 14 Come Out?
Apple announces its newer iPhone version every year, and in 2022, the Apple iPhone 14 series was announced on the 7th of September. The new iPhone will be released on the 16th of September. However, not all of the models will be available. The 14, 14-Pro Max and 14-Pro will be available with the 14 Plus available on 7th October.
Part 2. Review of the New Released iPhone 14 Features and News
Let's get straight into the review of the newly released iPhone series. Here is everything you need to know about the different aspects of the newly launched iPhone.
1

iPhone 14 Price vs. iPhone 14 Pro Max Price
The first thing people are curious about whenever a new iPhone model hits the market is its price. As you know that the 4 different models in the 14 series have different specifications. So, their prices are also slightly different the starting prices and maximum prices for these models with a one-time payment and without any contract are:
iPhone 14: $799 starting and $1099 maximum
iPhone 14 Plus: $899 starting and $1199 maximum
iPhone 14-Pro: $999 starting and $1499 maximum
iPhone 14-Pro Max: $1099 starting and $1599 maximum
2

iPhone 14 Design and Color
Now coming to the visual upgrades, there aren't many at first sight because the design is technically similar to the iPhone 13 series from the sides and the back. One major difference is that the US models will now feature only an e-sim, meaning there is no sim card tray inside your iPhone. Another difference this year is in the colors, and the following are the colors that are available in iPhone 14 series:
iPhone 14 and 14 Plus: Midnight, Starlight, Purple, Product Red, and Blue

iPhone 14-Pro and 14-Pro Max: Space Black, Gold, Silver, and Deep Purple
3

iPhone 14 Camera
Coming toward the iPhone 14 series camera, there is a major upgrade of the 48 Megapixel camera in the Pro and Pro Max models. These are capable of the best smartphone photography in an iPhone so far. The basic models inherit the same 12-megapixel sensors.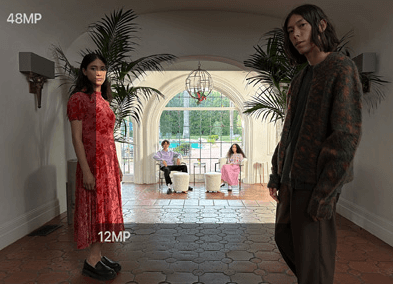 Coming to the video recording part, all iPhone 14 models support HRD recording with 4K and 60 frames per second with the Dolby Vision feature. Similarly, all the models have the same front-facing 12-megapixel camera.
4

Dynamic Island and Always-on Display
A great upgrade from the previous year's iPhone model comes in the screen of the iPhone 14. The Pro models do not have the notch that's been there since the iPhone X. So, there is a pill-shaped cutout on the screen called the Dynamic Island, which brings extremely user-friendly features with an amazing experience.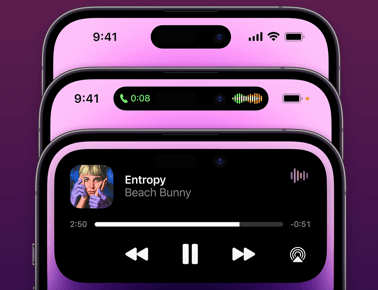 Another amazing upgrade for these Pro models is the Always On Display, which we have seen on Androids for several years. However, Apple has come up with something different. It refreshes the screen at 1Hz, bringing the best Always On Display you may have seen with a much better and more detailed display instead of the only clock and notification icons.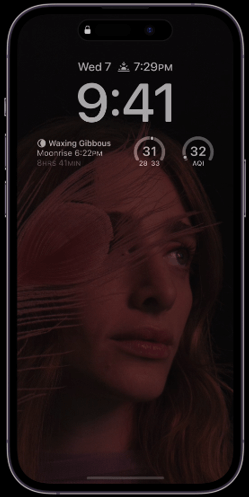 5

iPhone 14 Battery Life
Apple is famous for not mentioning its battery capacity(mAh); instead, it mentions how long you can use the iPhone models. For the basic 14 models, it says on the website that it can last up to 20 hours of video playback. The same video playback for other models will last 26 hours on 14 Plus, 29 hours on 14-Pro, and 14-Pro Max. Remember that these results may vary depending on your usage requirements and other effective circumstances.
6

Emergency SOS via Satellite and Crash Detection
This year apple has been focusing more on safety features, with Apple watch getting a temperature sensor and AirPods also getting a speaker in their case so you can easily find them when lost. Regarding the iPhone 14, there is Emergency SOS via Satellite feature, where the phone will help you direct it towards the nearest satellite under the open sky. It means that you can connect without even needing connectivity for your Sim card.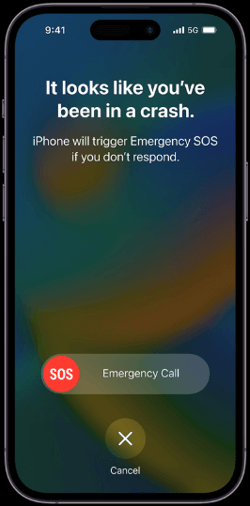 Crash detection is another feature that detects if you have been in a car crash, and if you do not respond in a given time, it informs your emergency contacts. Thus, iPhone 14 series and, most importantly, the Pro models bring better value for your money.
7

iPhone 14 Specs
Here is the specification comparison of the iPhone 14 series.
| | | | | |
| --- | --- | --- | --- | --- |
| Specs/iPhone 14 | iPhone 14 | iPhone 14 Plus | iPhone 14-Pro | iPhone 14-Pro Max |
| Display | OLED 6.1 inches | OLED 6.7 inches | Super Retina XDR OLED 6.1 inches | Super Retina XDR OLED 6.7 inches |
| Pixel Density | 460 | | | PPI/458 PPI/460 PPI/460 PPI |
| Size | 7.8 x 72 x 147 mm | 7.8 x 78 x 161 mm | 7.85 x 71.5 x 147.5 mm | 7.85 x 77.6 x 160.7 mm |
| Weight | 172g | 203g | 206g | 240g |
| Rear Camera | 12MP main sensor | 12MP main sensor | 48MP main sensor | 48MP main sensor |
| Front Camera | 12MP sensor | 12MP sensor | 12MP sensor | 12MP sensor |
| Dynamic Island | No | No | Yes | Yes |
| Always-on Display | No | No | Yes | Yes |
Part 3. [iPhone 14 vs. 13] Which One Should I Choose?
When it is about upgrading from an older iPhone to a newer one, there are 2 main things to consider:
What is your budget?
What are you upgrading from?
The first thing to consider is your pricing plan or one-time payment budget. If you have the budget for the iPhone 14 series, specifically the Pro models, you must go for that. However, if you are on a lower budget, it must be a hard decision.
If you want to go with the latest series, then you have the budget-friendly option of iPhone 14 and iPhone 14 Plus. However, if you do not want to settle for the lower-spec models and want to go for the flagship device, then settling for iPhone 13 Pro or Pro Max will be a better decision.
The Bottom Line
Apple Comes up every year with its newer iPhone series, and in the year 2022, it was the iPhone 14 that came with some good features and some inherited from the older models. Considering the design, there have been no changes since the iPhone 12. However, there are many interface and camera upgrades with some highlighted safety and a much more prominent Dynamic Island feature.