Many users around the world face restrictions due to their current smartphone location. Some features are either unavailable or restricted to some extent. Usually, users turn to location changer, but it is not a permanent or affordable solution. Finding the right location spoofer can be difficult as the market is flooded with tons of options, and most of them can be very expensive.
The ultimate solution is to use an application that can get rid of this issue forever. And one such efficient application is iMyFone AnyTo.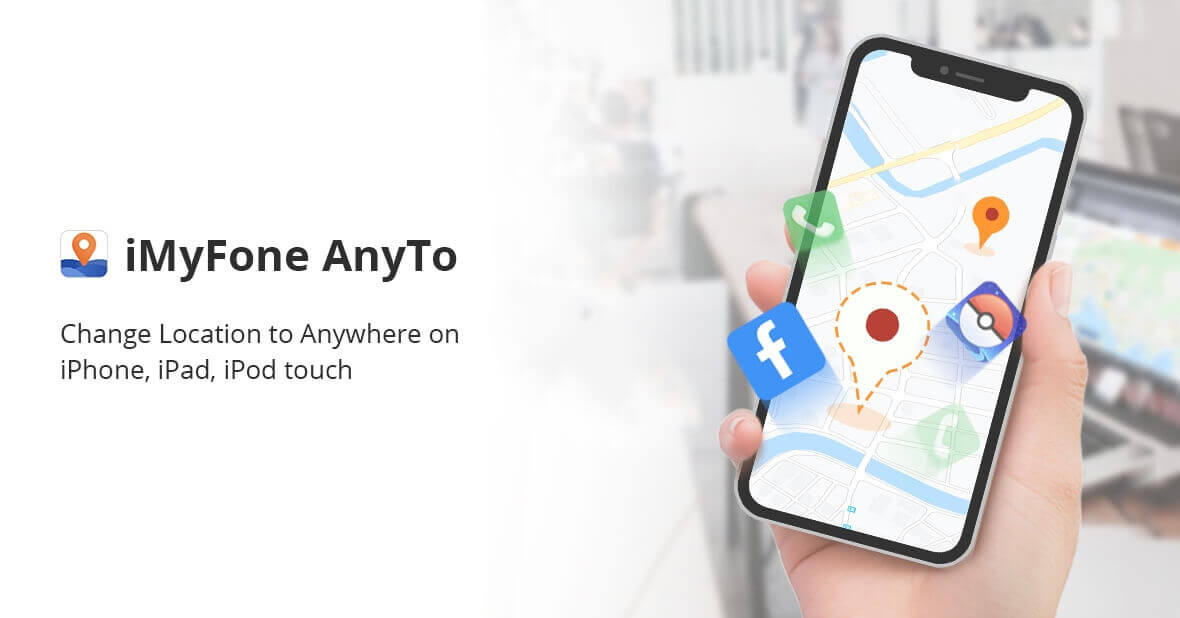 Unlike many other apps, it is not a scam. It gets the job done effectively and quickly. You can rely on iMyFone as one of their products, iMyFone AnyTo, has even received certification.
Let's take a detailed look at how the iMyFone AnyTo serial key works, its benefits, and why it should be your priority to solve this problem.
Part 1: Why Should You Use iMyFone AnyTo
iMyFone AnyTo Location Changer is a great tool that allows users to change their phone's GPS coordinates to anywhere in the world without jailbreak or rooting.
1. Fake GPS Location in a Single Click
iMyFone AnyTo provides an easy way to make your internet activity untracked with just a single click, and you fake your current location. This feature can be utilized in various ways. Like even when you are not sitting in a Five Star or a Fancy Restaurant, you can spoof your friends by sharing the location of that place, making them believe you are physically at the fake shared location.
2. Security
In this day and age, connecting to the internet without being tracked is a blessing. Many casual Internet users are unaware that most of the applications and websites they are using daily are tracking them. This can cause concern if your personal data can be tracked and exploited.
With the location feature of iMyFone AnyTo, you can either hide or fake your location to make your internet usage safe and untraceable. But, make sure to get the official tool, not the fake ones such as iMyFone AnyTo cracked download.
3. Accessibility
Being able to fake your location on your Android or iOS devices has other benefits. Many apps or websites are only accessible to a certain region, and you cannot access them if you are not living in the selected region by the Apps like Tinder, Snapchat.
Using iMyFone AnyTo lets you change your device's default location to anywhere you want. Through this feature, you can access your desired content without being worried about location-specific.
4. Simulate GPS Movement
With the help of iMyFone AnyTo, you can create a desired route on the map to follow and easily move according to it. Gives you an edge when playing AR Games like Pokemon Go, which requires its players to go outside of their homes to advance in the game.
Video Tutorial about How to Change Location Using AnyTo
Depending on your operating system, you can choose:
Part 2: Truth about iMyFone AnyTo Free Registration Code Online
There are many websites say that they have iMyFone AnyTo free serial key, take this one for example.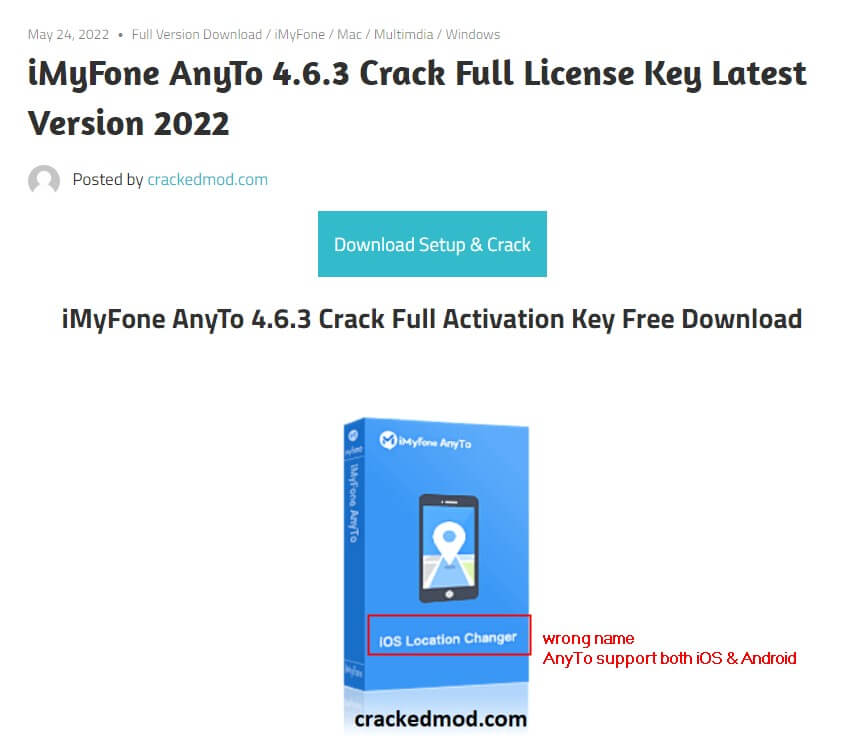 The first picture it attached is the wrong one, iMyFone AnyTo support both iOS and Android devices.
In this article, there are many activation codes of AnyTo, are they true? Let's have a try.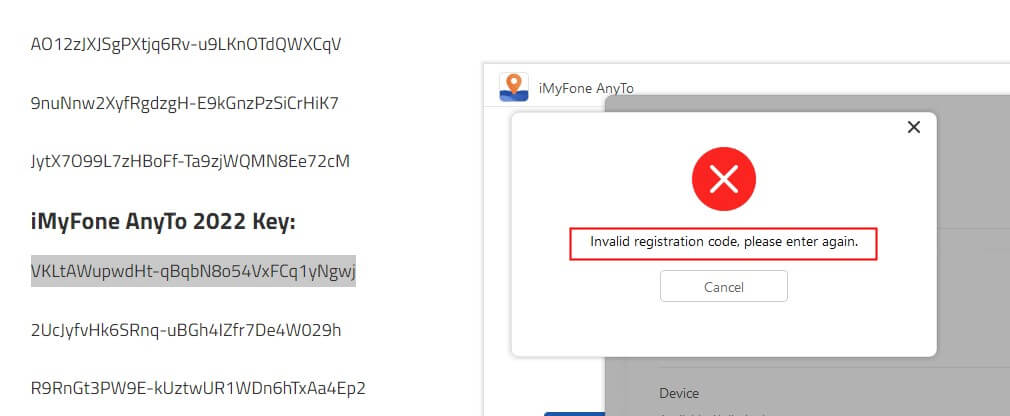 The code DOESN'T work at all! So don't waste your time on them.
Truth
Now, we'll be honest with you. There's no free AnyTo registration code on the internet. Forget about any posts you have seen about free registration codes or what not. They won't work. Those codes being advertised have been across several devices already so it'll only be a waste of your time.
Part 3: Why You Need a License Code to Be Able to Use iMyFone AnyTo
Don't fall if you came across iMyFone AnyTo license key free or iMyFone AnyTo cacked download because either they are fake or pirated. Using them can cause severe damage to your iOS or Android device.
To Use iMyFone AnyTo, users will be required to purchase any of the available plans to get their unique license code. By buying any plan available, you can get all the official support and benefits that come with it.
Part 4: Benefits of Using iMyFone AnyTo Serial Key
iMyFone spends a lot of resources to ensure that its users can get the best experience. The Location changer is easily accessible and accurate, unlike those available in the market.
Maximum Cost Efficiency
Users can opt for any of the 4 Available plans on the website for Individuals (1-Month, 1-Quarter, 1-Year, or Lifetime) or a Business Plan according to their requirements. In addition to that, a dedicated customer support team is always ready to assist you.

Reliable Customer Service
We created AnyTo to solve your problems so we are genuinely interested in helping you see that they are solved permanently. Due to this, we provide
24/7/365 Customer Service that will not relax until you have absolute peace of mind
30-day Money Back Guarantee so you can request a refund if you're not satisfied with AnyTo(but the possibility of that is simply too remote)
Lifetime Free Upgrades
Once you buy the license, you have it for life. You will also be entitled to upgrades as they are released.
Get Official AnyTo with 10% OFF
Special Offer: Get Official Anyto with A Discount
10% off Coupon Code: YTR5E7
Learn How to Use Coupon to Buy iMyFone Anyto:
Step 1: Don't forget to copy the coupon code above. Go to iMyFone AnyTo Purchase Page.
Step 2: Choose the plan and click the blue "Buy Now" button.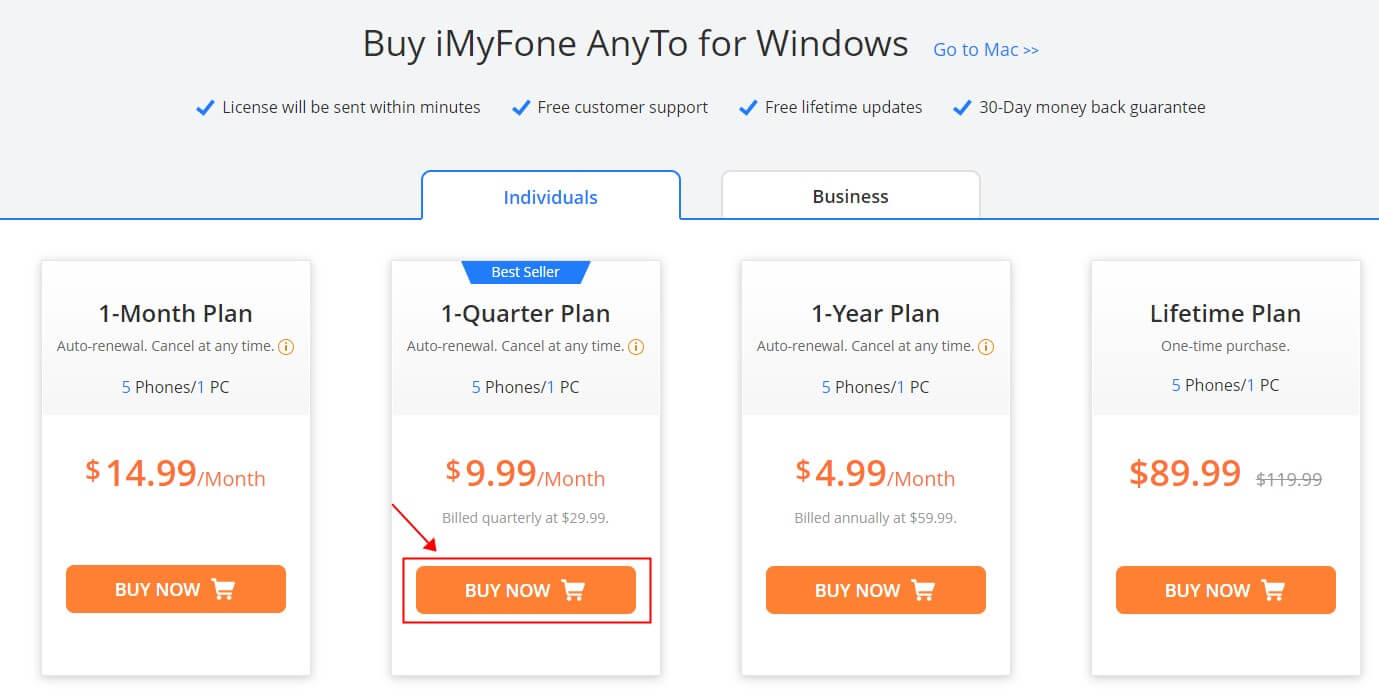 Note
The coupon doesn't support PayPal.
Step 3: You will see the product and its details. Check the box "I have a coupon" on the left side.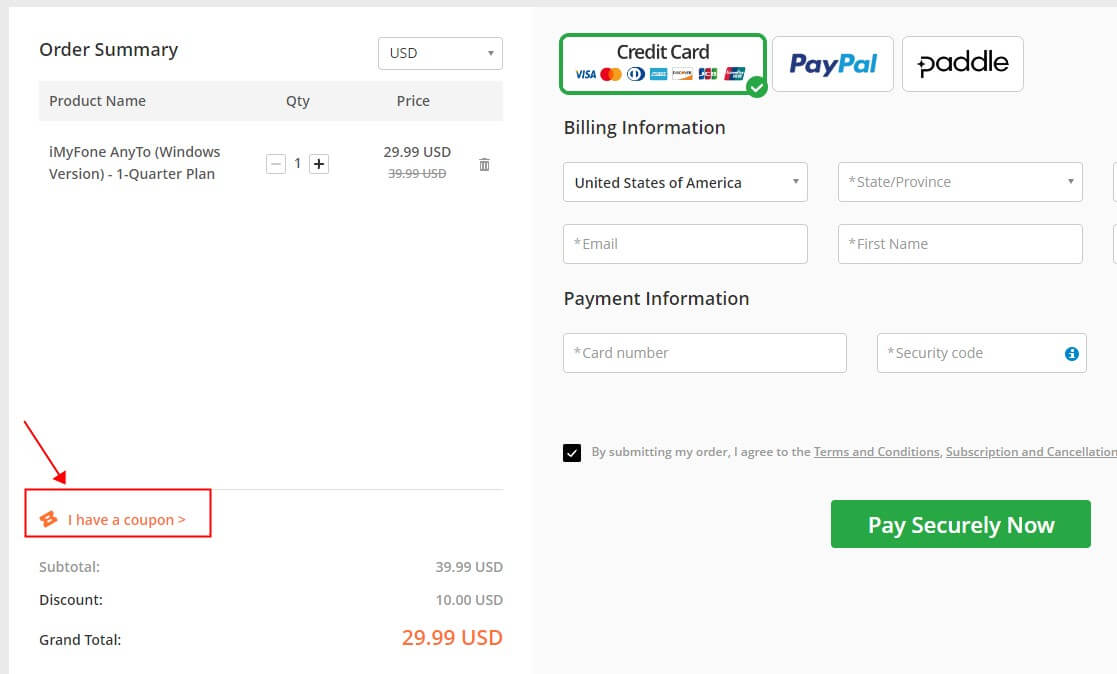 Step 4: Enter the coupon code: "YTR5E7, click the button "Apply"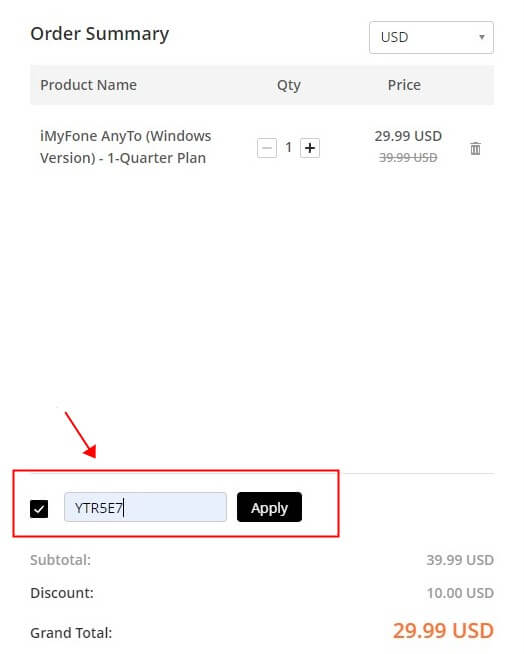 Step 5: Now you can get 10% off to get iMyFone Anyto.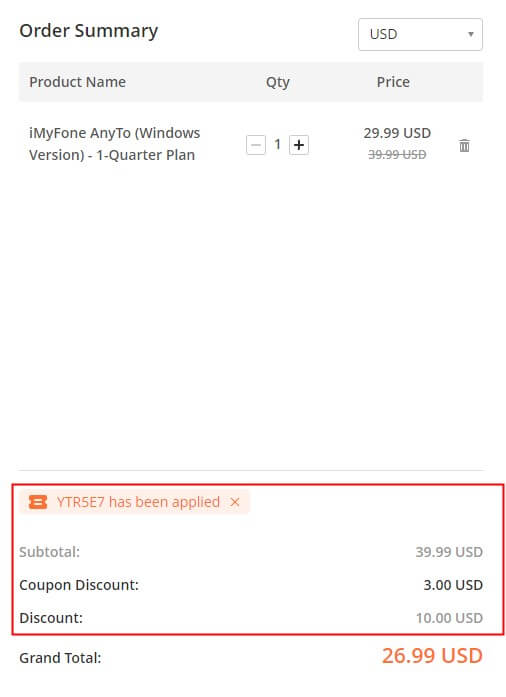 Conclusion
I have analyzed all the features and information about the iMyFone AnyTo software for you. It's a great piece of software with all the power, efficiency, ease of operation, but it's also proof that all great things come at a higher price. But be careful about the fake serial key online.
Using your iMyFone AnyTo official serial key, you can access any application or website anywhere in the world. With this application at your side, you can avoid all the other non-working and virus-filled third-party tools. Don't forget to use the coupon.