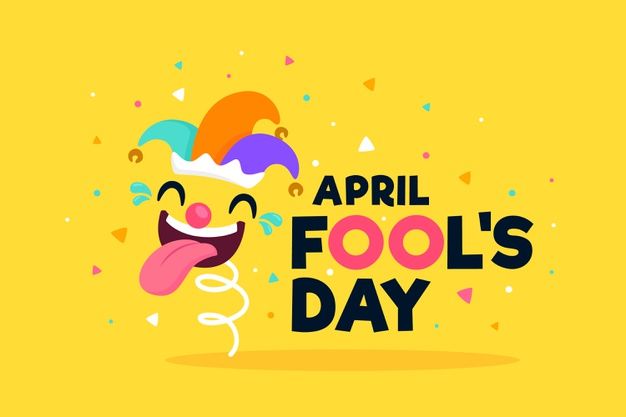 April's Fools Day is around the corner. Well, gone are the days when simple pranks like changing oreo cream with shaving cream or shouting, 'hey, your shoelace is loose.' Now, you have apps to prank friends with fake check-ins, or you can trick your friend with a fake location app. Nobody is going to fall for this anyway. This is the digital age, and everything needs to get the spice of technology to be effective.
So, how to nail it this April fool? Let us discuss the best apps to prank friends this year in style. There are many types of prank apps, including apps to prank text your friends, fake GPS, and trick your friend with fake texting apps.
Fake Check-In App
Fake check-in apps are handy in many situations other than trick your friend with this fake location. You can use these fake location apps to mock that you are in a different place. Also, some applications only work in specific geographical boundaries. If you are traveling, you may not use your holy grail apps. In such situations, fake check-in and location apps can help to disguise your current location.
iMyFone Anyto is a very functional and robust application that can help you trick your friend with this fake location or change your location. This app has more features than just altering the location. The distinguishing features of this app are as follows.
Key Features:
You can keep changing the location to give the impression that you are on the go. This is such a great way to prank your friend for fake gps.
You can even customize your speed and define your route. Imagine, you can choose the rate as if you are walking, cycling or driving. Can it get more real?
You can even simulate stops to make it look more natural.
Steps to change location with iMyFone Anyto App
Step 1. Download and install the iMyFone Anyto app on your computer. Click the icon to launch the app.

Step 2.Use a USB cable to connect your iOS device to the computer. Unlock the device and click "Trust This Computer" when prompted. Follow the steps and enter the screen passcode.

Step 3. Select the location by using the Teleport Mode. You can zoom in and zoom out the map.

Step 4. Please change your location and click the Move button to make it effective.

Prank Calling Apps

Call Voice Changer

This is an excellent addition to the apps to prank friends. You can choose the tone, import a female voice, and check the set voice before making a call to prank your friends this April's fools day.

Fake Video Call

Fake video call is one of the apps to prank call friends. No logins are required, and you can connect with anyone with a single swipe.

Since, the contact name is customized, you can pick any name you want such as David Cameron or Donald Trump and set up the time. Now, let's see how your friends response!
Katniss April.18, 2020.

Prank Dial

This is a popular and widely used app to prank call friends. The calls are free, and you can choose from a wide variety of calls.

Never forget to shoot a video. You'll chortle when you watch the video.
David May 5,2020

Prank Texting Apps

Prank Chat Prank SMS

Prank Chat and prank SMS is an app to prank text your friends. It is free to use, and you can send fake messages to prank your friends and laugh out loud.

Text Replacement

This is not a brand-new app. It is just a built-in feature in your phone! Simply go to Settings > General > Keyboard and find Text Replacement if you got your friends' phones. Here you can text any message you want. Just unleash your boundaries! After that, you'll end up with one chucklesome conversation. Try it out!

MessageBomber.com

MessageBomber is a fantastic app to prank text your friends. It fits its name bomb because you select one text bomb, and your friend will continue to receive prank text. Every time the text is different and funny. It is a long time of enjoyment indeed.

Your friends will receive tons of message and he will be annoyed. Hhhh!
Jennifer May 18,2020.

Funny Prank Apps

Police Siren App

Anyone would jump and get startled when suddenly police sirens and hooters start screaming on someone's head. With lights flashing and ear-deafening sounds, you can wish April's fools' day in full swing.

I prank my boyfriend. He got surprised!
Beckham May 15, 2020

Crack and Break it!

Cracking and breaking the screen is a heart-stopping moment for anyone. This is another addition to the best apps to prank friends. Use this app to fool people into believing the screen is cracked.

That's cool! It also relieves stress.
Dr.Pigeon April.14,2020

Scary Prank Apps

Ghost Caught on Camera Prank

This free app allows you to add spooky ghost stickers in your pictures to make it look like you have caught a real ghost on camera. This is not a good idea for the faint-hearted.

AMAZING! I have been finding these cool effects for a long time. It really helps me!
Kitty April 25,2020

You can make this April fools day a happening one by using technology using the best apps to prank friends. Last but not least, pay attention to your friends' safety and well-being before planning any prank.