Instant messengers are replacing phone calls and short messages and many people are preferring them when comparing with their family, friends, and colleagues. Viber is among the most popular instant messengers. Unlike many other instant messengers, it has an interesting feature, which allows the users to share their location with everyone they communicate with.
While you might not want to share your location for privacy and security issues, the app will do it every time. It is for that reason you would want to disable the share location feature or use a fake location Viber tool to hide your location. This guide will help you do that easily. 
Part 1: What is Viber?
Viber is an instant messaging and a VoIP application with cross-platform capabilities, which allows the users to exchange video and audio calls, group chats, stickers, and instant video and voice messages. This app, developed by Rakuten Viber, a multinational internet company based in Setagaya-Ku, Tokyo, Japan, protects all messages with end-to-end encryption.
The instant message tool offers many features such as the capacity to share GIFs, photos, emoticons, and videos. Even more, it allows people to share their locations with friends by using the maps or using the embedded location sharing feature. It also allows them to disable this feature when necessary.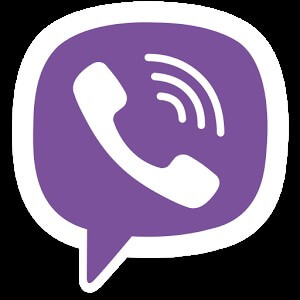 Part 2: How to Deactivate or Activate My Location on Viber?
Even though the Viber location sharing feature comes with many benefits, such as helping you track the location of your kids, it has many downsides and you would not want to continue using it. First, it sends your location with every text message and it might help people who stalk you find you accurately, especially if you have turned on the fine GPS.
Secondly, the app can cause misunderstandings in your relationships especially if your location is set from cell towers, which can be inaccurate. Further, lying about your location when sharing the location may cause loss of trust and embarrassing confrontations.
Viber location sharing is usually set on by default on both Android and iPhone apps. Here are the steps to follow when turning the My Location feature on or off on Viber.
Step 1: Locate and Open the Viber App on Your Mobile Device
Switch on your phone and find the Viber icon, which exists in the form of a purple speech bubble featuring a white telephone inside. Its location varies from one device to the other.
Step 2: Select a Conversation
To turn off the location feature, you have to choose a conversation. So, after opening the app, tap on any conversation to open it.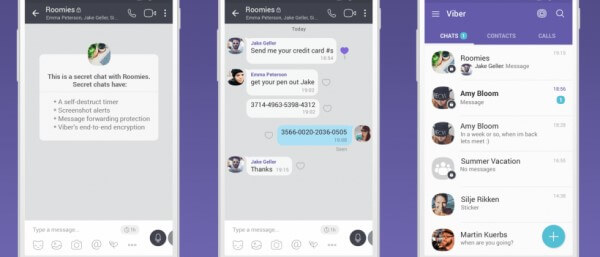 Step 3: Tap on the Location Icon to the Right of "Type to Compose"
Search for the icon that looks like a small faint arrow pointing to the northeast. It will turn purple after pressing down on it. It is the location icon and it will turn purple indicating that the location-sharing is set on. Tap on it again to turn off the location sharing.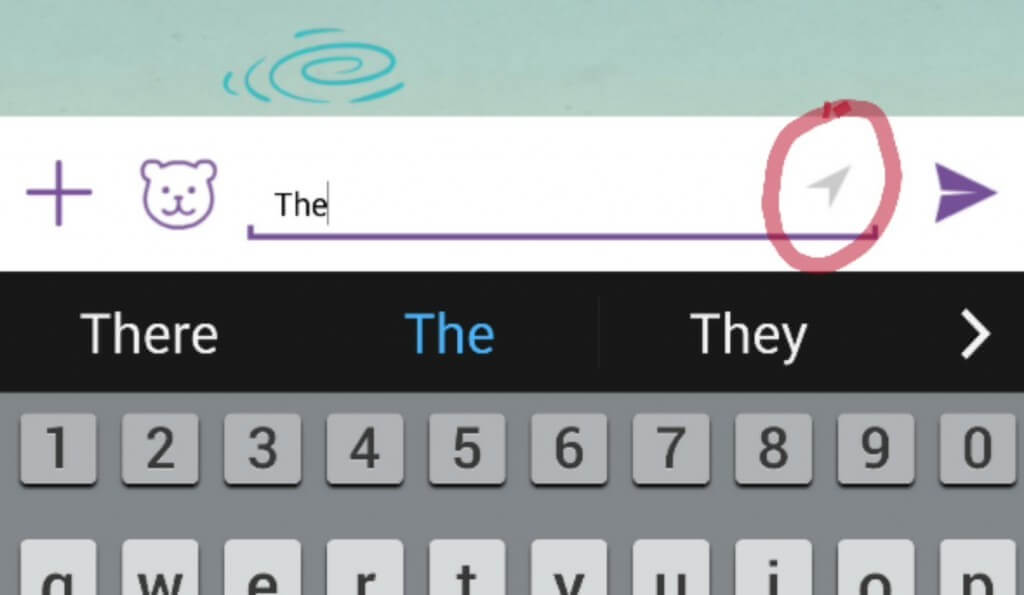 Part 3: Can I Set a Fake Location on Viber? – Yes!
Even though Viber does not allow users to set fake locations, you can use third-party tools to do that. Viber finds your location automatically by combining your GPS information and Wi-Fi information, depending on the set permissions. It rarely gives an accurate location but it also never allows the users to set their locations. Here are the services that you can use to set a fake location on Viber.
1. iMyFone AnyTo (iOS & Android)
iMyFone AnyTo is available for both iOS and Android devices. It offers simple options to allow faster spoofing of locations. After setting a fake location, you can share it with your friends on Viber or any other social media platform to surprise or trick them. Further, Viber will no longer be a problem, because this tool has got you covered.
Key Features:
It allows changing of the GPS location to any part of the world within a few seconds
It can help you plan a route using a map and simulate the movements at a customized speed
It maintains a historical record of the virtual locations
Pause in-between walks to make it look natural
Set precise coordinates by inputting the exact coordinates
How to Use iMyFone AnyTo to Fake Your Location?
Step 1: Install and launch the iMyFone AnyTo app on your MacBook or Windows PC.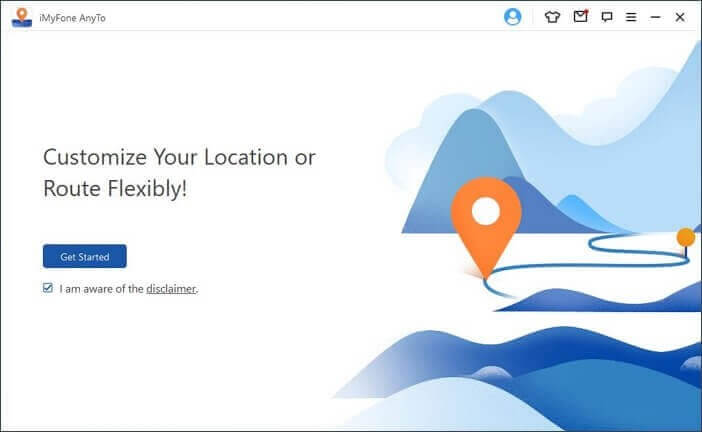 Step 2: Connect your mobile device using a USB cable to the computer and wait for the app to recognize this device. A screen showing a map of your current location will pop up.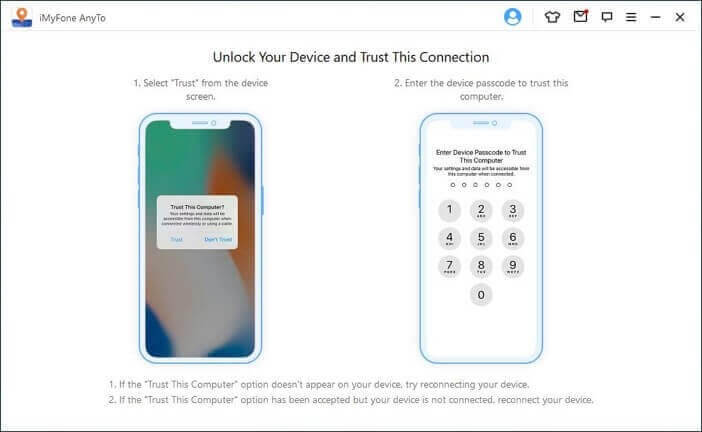 Step 3: Choose the "Teleport Mode", situated on the top right corner, and enter the virtual location. After the location appears, select it and then click on the "Move" button. You can enter the GPS coordinates of the fake location on the search bar too.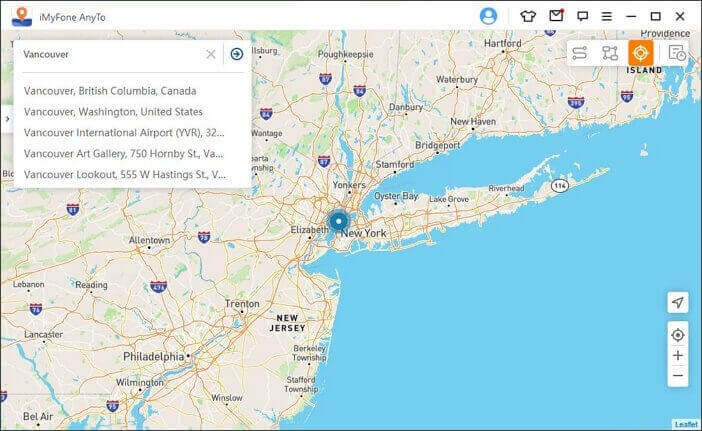 2. Fake GPS Location – GPS Joystick (Android)
The Fake GPS Location is among the GPS spoofing tools for Android devices that you can use to set a fake location on Viber. It comes with many features that allow people to change their GPS location instantly as well as access geo-restricted content or protect themselves from stalkers. It is available in two variants, which are the free version and the pro version. The pro version will cost you money but it offers more features such as GPX import support and GPS Joystick. It supports both rooted and unrooted devices.
Key Features:
Change your GPS location to any place in the world within minutes
Create customized routes and use them to fake your GPS movements
GPS Joystick allows you to control your movements on a map
Import personalized GPX files to make more Custom Routes
Supports Integration with third-party tools
How to Change Your Location with Fake GPS Location for Android?
Step 1: To set a fake location on Viber with this tool, download the Android Fake GPS Location spoofer on your device. Install and launch it.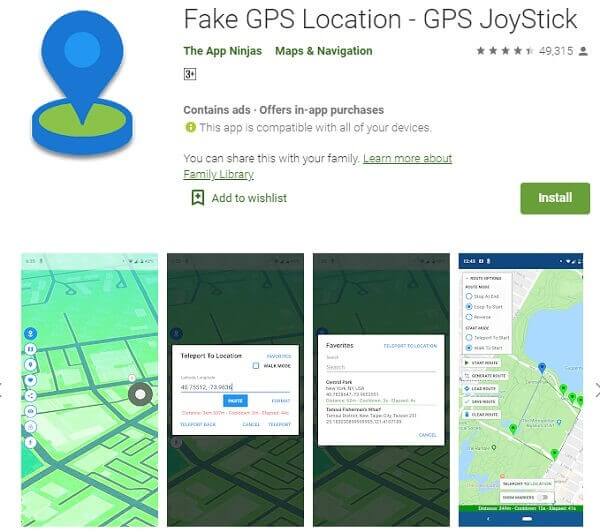 Step 2: After installing the app, launch it and tap on the hamburger icon to move to the settings.
Step 3: From the settings, mark the speed limits for jogging, walking, and running. You can choose your preferred interval too.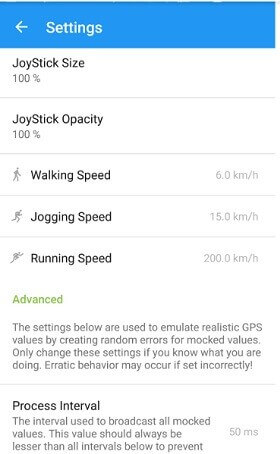 Step 4: Now, go to the home of the app and choose the current location or a new one. Enter the exact coordinates of the location you target.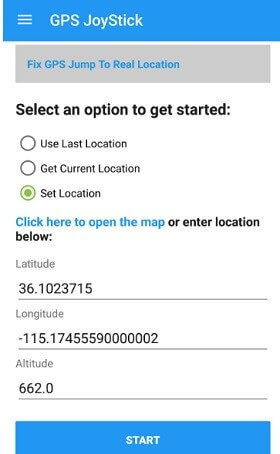 Step 5: Alternatively, you can tap on the option to load the location through a map. From here, enter the location name to spoof.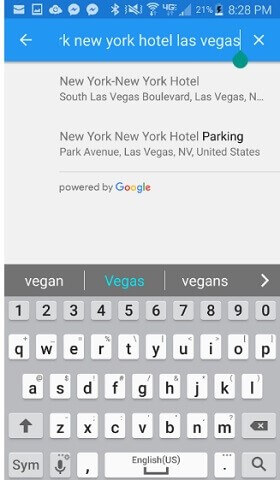 Step 6: After loading the location, Joystick will be enabled on your Android device. Choose one of the options listed.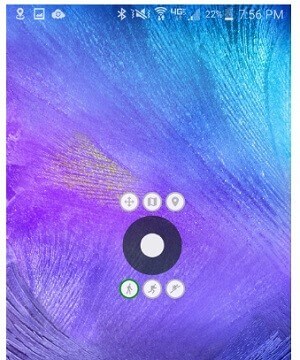 Step 7: If you want to choose destinations on the map icon, the app will load a map that will allow you to go to any place or set a route.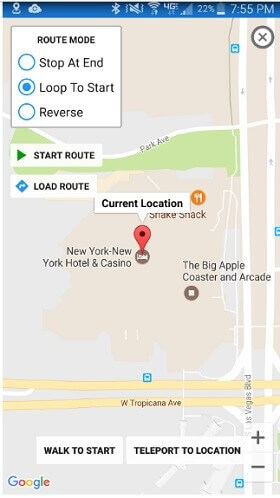 Step 8: To change the location directly, tap on the "Teleport" option from the map or the third icon from the Joystick. Enter your target coordinates.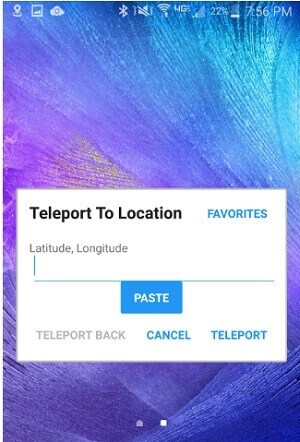 3. Fake GPS Location – for iPhone
Fake GPS Joystick APK does not work for iPhone devices. So, most iPhone users go for the available options. You can use the "Fake GPS Location - for iPhone" application for easier changing of the location. However, the process of setting a fake location Viber will only work if you are running iOS 12 or the older operating systems.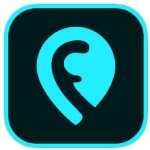 The "Fake GPS Location – for iPhone" interface is simple and blue. On the main start page, you need to select the features to use - change geographic data, change location in the picture, or learn about your real data. Here are the screen of the app.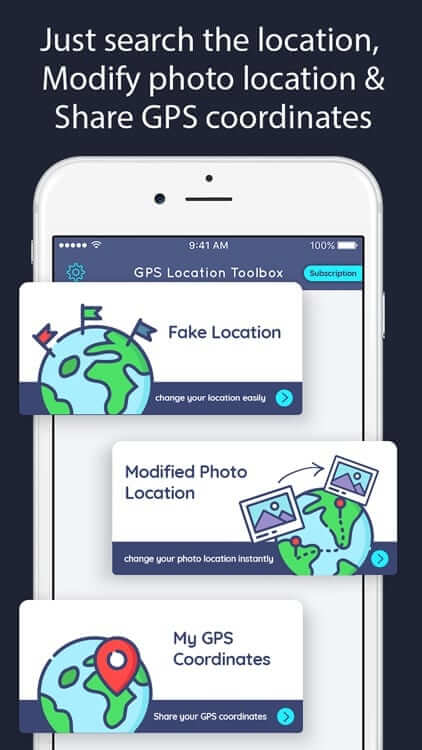 Conclusion
The location sharing on Viber is set "On" by default, therefore you may want to turn it off. Sharing your location does not only tell people where you are, but it tells them where you are not too. The information can be dangerous if it gets to criminals. Use the above ways like iMyFone AnyTo Location Changer to fake your location when using Viber.