Question
The Grindr app is not working on my phone. It shows no internet connection. I have tried doing everything. Clearing the data, rebooting my phone, turn off battery saver but still the issue persists. I even e-mailed Grindr help but this issue isn't resolved.
- Question from Reddit
Are you also facing various errors while using Grindr? As with any other application, you will inevitably run into problems with Grindr. We've compiled some of the most common problems users encounter, and some of the ways you can fix them. When Grindr is working for you, you can refer to it.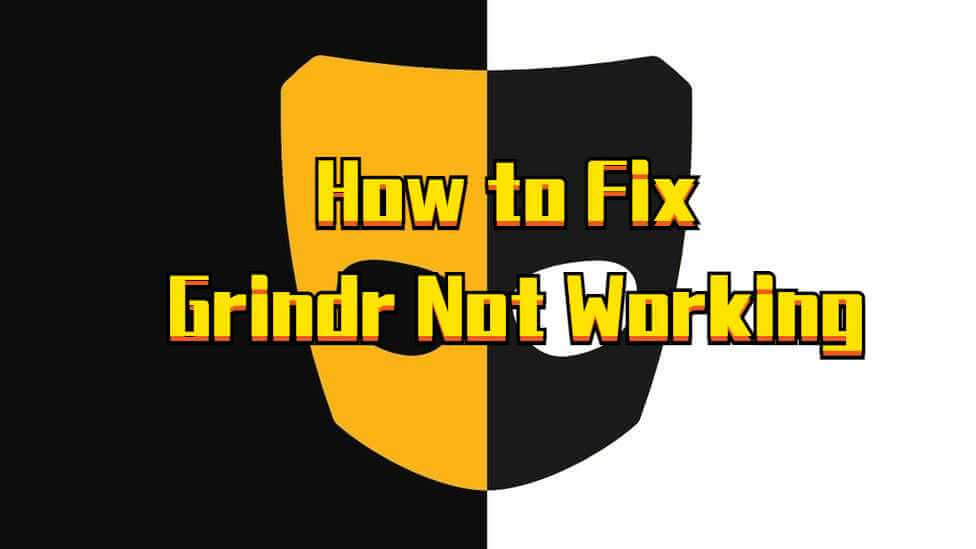 Launched in 2009, Grindr aims to honor the purest human emotions and has become one of the largest social networking apps for the gay, bi, trans and queer communities. Grindr has millions of users in many countries around the world. Grindr is a utility based on GPS technology. Simply put, the app allows users to create location information on their profile and use GPS location to refer friends by distance.
So today we will share and answer the question of Grindr not working, and how to use the Grindr app without any hindrance.
Part 1: My Grindr is Not Working & How to Fix it?
---
For the problem of Grindr not working, we have concluded that the main scenarios are as follows through a lot of research.
1. Grindr won't refresh
Common Scenarios: Typically, your device refreshes the app you're using, and your app checks for new content in the background while it's running. This way, when you visit or use the app, he guarantees that you are seeing the most up-to-date information and status. However, there are times when Grindr fails to refresh, which can be very inconvenient for us to view profiles, receive or send messages, and in-app updates and notifications.
Solution: In general, if your Grindr isn't refreshing, quitting the app now can help you fix the problem. In fact, this method can help with most bugs, such as your Grindr, not loading problem or your Grindr messages not being sent, etc. Proceed as follows: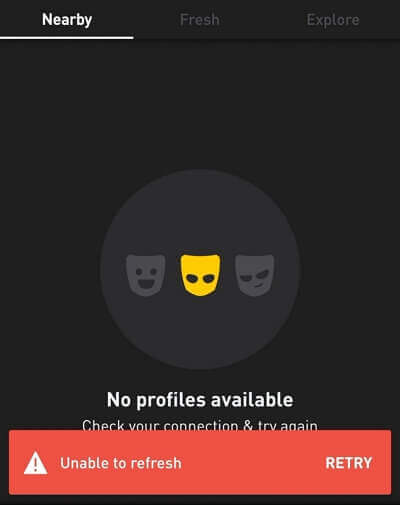 Go to Settings on your phone.
Select the app there. Scroll down or search for Grindr, then tap it to view the app's settings.
Click the Force Stop button and wait. Force stop Grindr.
Also in the Storage section, click Clear Cache. Clear cache Grindr.
Turn off Grindr in your recent apps. Then restart the Grindr app and it should be able to refresh.
---
2. Grindr is not loaded
Common Scenarios: There may be many reasons for Grindr not loading, and we can't specify what the specific reason must be because it is very complicated. By using the various methods and solutions we provide below, you may be able to help your Grindr run smoothly and efficiently in no time.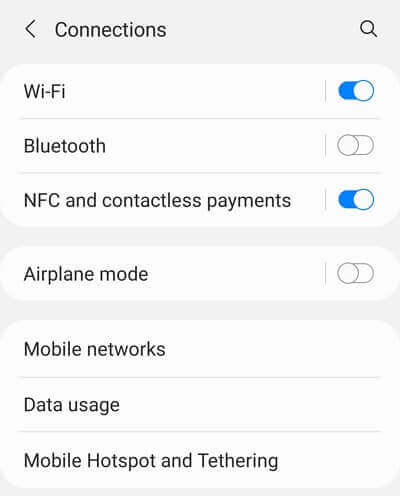 Solution: Since the reason for not loading is complex and it's not easy to tell the exact cause of it, I've listed a few solutions below: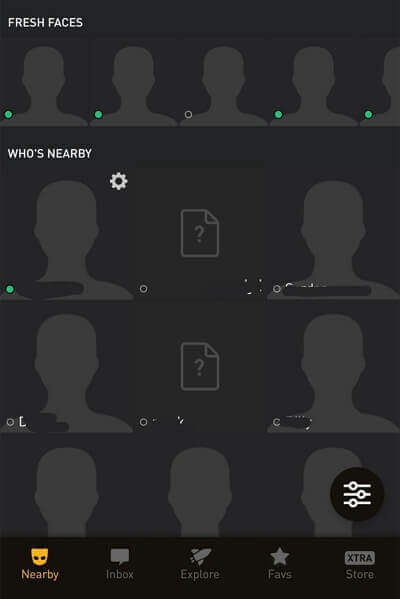 Check if you are connected to a Wi-Fi or cellular network.
The App store or Google play sometimes has issues after an update, so restarting the device may help.
Try deleting the program and reinstalling Grindr.
Follow the steps above to force stop the app or clear the cache through Settings.
---
3. Grindr login failed
Common Scenarios: Sometimes Grindr has login issues. There are many reasons why you may not be able to log in, for example, you may have forgotten your credentials, you may need to update your account details, or there may be a problem with Grindr itself.
Solution: To rule out the bug of the program itself, the reason for not being able to log in is usually your device or network.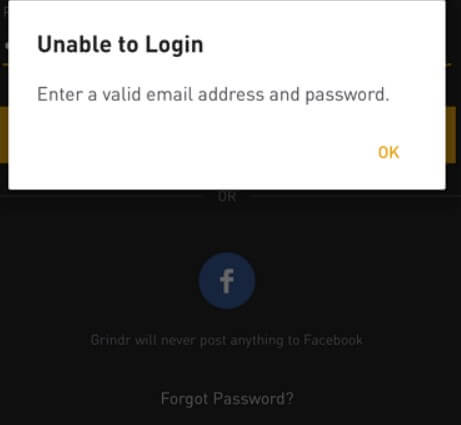 First, make sure you're connected to the Internet via a Wi-Fi connection or a cellular network.
Make sure you are using the latest version of the Grindr app.
Make sure you have entered the correct credentials, remember that your login is case sensitive. If you forget your password, you will need to reset it by email. If you have forgotten your email and password, you will need to create a new account.
Try restarting your device. You can also update, force stop or reinstall apps.
---
4. Grindr messages cannot be sent
Common Scenarios: For a social network and online dating program, messaging is a vital function. Grindr will use your phone's Wi-Fi or cellular connection for any private communication, and the most common reason you can't send messages is that you're not connected to the Internet or you've been restricted from Grindr.
Solution: Regarding the problem of not being able to log in, here are the solutions.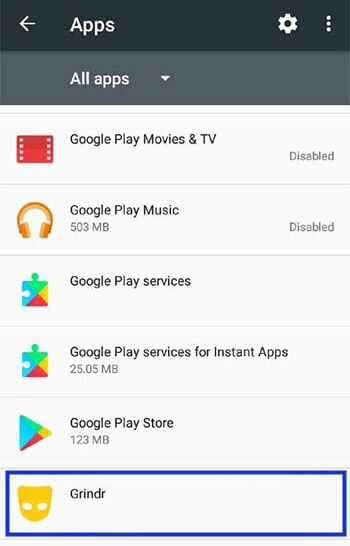 First, make sure you're connected to the Internet via a Wi-Fi connection or a cellular network.
If your status is connected, go to the Settings page on your phone.
In the Apps section, scroll down or search for Grindr and tap it to view the app's settings.
Make sure Grindr permissions are enabled on your phone.
Part 2: FAQs about Grindr Not Working
---
1 Why is Grindr not working?
Check that you are using the latest version of the Grindr app. Make sure you're not in an area where Grindr is blocked due to government restrictions. If you are using a VPN, try turning it off and opening the app again. Test your cellular and/or wifi connection.
---
2 Can you have 2 Grindr accounts?
As it stands, there is no multi-account support on Grindr. Instead of using multi-user, use location spoofer to make more friends.
---
3 How do you restart Grindr?
Go to the Settings on your mobile phone.
Select apps there. Scroll down or search for Grindr and then tap on it to view the app's settings.
Click on the Force Stop button and wait.
Also in the Storage section, tap on Clear Cache.
Close Grindr in your recent apps as well.
---
4 How do I bypass Grindr block?
If Grindr is banned in your country, meeting up with other LGBTQ+ people can be difficult and unsafe.
To stay safe, use a screen name and create a new email address just for your Grindr profile.
Download a location spoofer.
Change the location on your device.
Download the Grindr app.
Create your account.
Enjoy Grindr!
[Bonus Tips] How to Get More Friends on Grindr?
---
Today, Grindr is an invaluable resource for social networking and online dating. The way Grindr works means it's a geo-dependent app that uses the user's actual GPS location to provide them with content relevant to their location. Lucky for you, I've rounded up three ways for you to make more friends.
1. By changing Grindr location
Grindr's location service is certainly useful if you want to change your Grindr location to meet more people, but it's very inconvenient, especially when you want to see profiles of people who aren't necessarily in your geographic era and iMyFone AnyTo comes in handy when interacting with it. iMyFone AnyTo is a very useful location changing app. This professional location changer enables you to change your GPS location to any location you want safely and efficiently. That way, you can match more people in any area you like.
iMyFone AnyTo Great Features
iMyFone AnyTo Location Changer has many advanced features and functions to meet the different needs of iOS or Android devices for location spoofing. Let's check.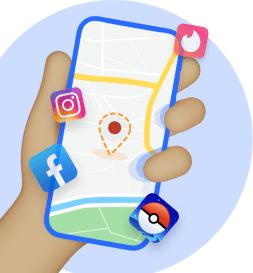 Change GPS Location on iOS/Android
Change the Grindr location of your GPS to anywhere in the world.
Plan a route and move on it at a customizable speed.
It works very well with location-based apps like Facebook, Snapchat, Bumble, and other popular social media platforms.
Be compatible with both Android as well as iOS phones.
No random ads popping on your screen while using this program.
Step 1: To start using this Grindr location changer, just go to the official website of iMyFone AnyTo. Download the package from there, then install it.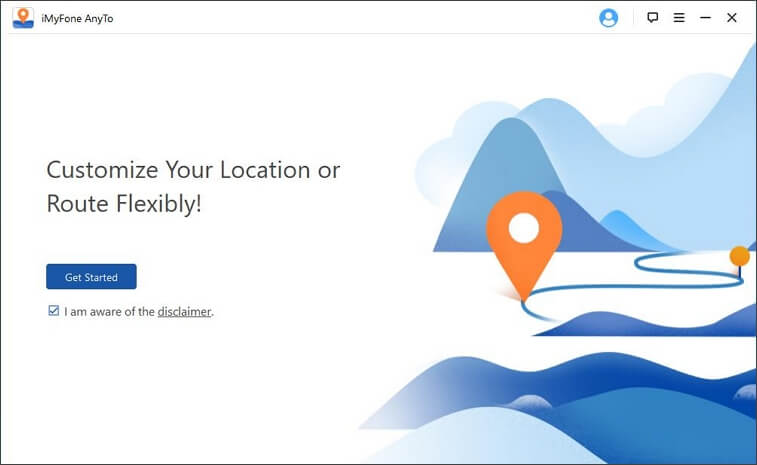 Step 2: Connect your device to the PC. Select Teleport Mode from the top right corner of the screen.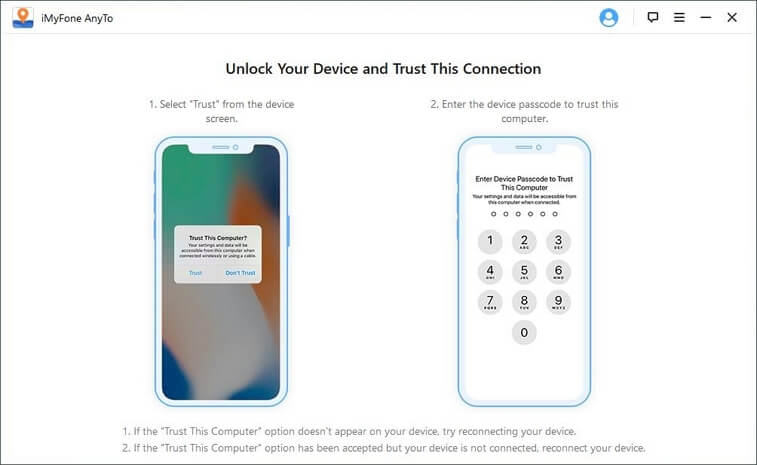 Step 3: Select the location, and enter the location you want to change the Grindr location to fake.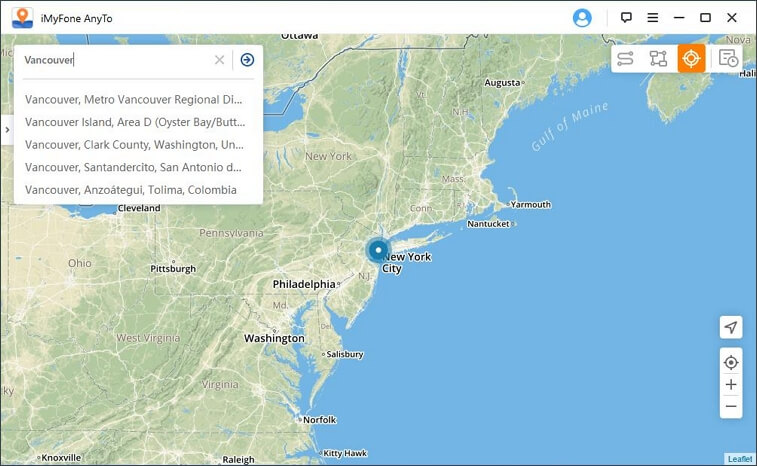 Step 4: After selecting the fake location, just click the Move button. All apps on your device that need to be located, including Grindr, Snapchat, will now switch entirely to your fake location.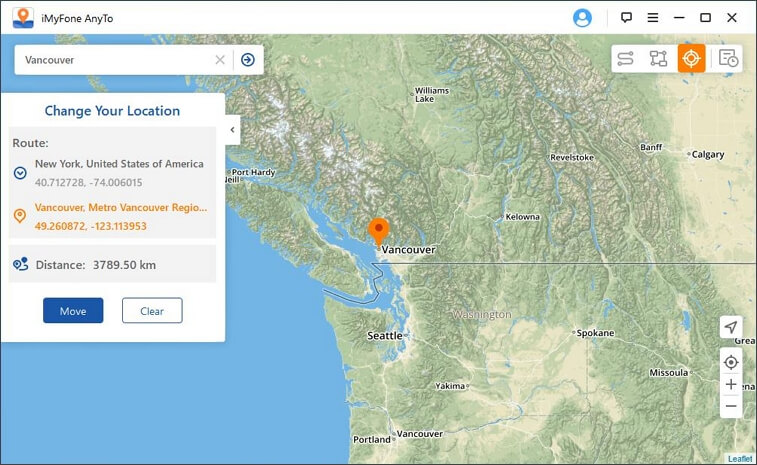 ---
2. By joining a group on social media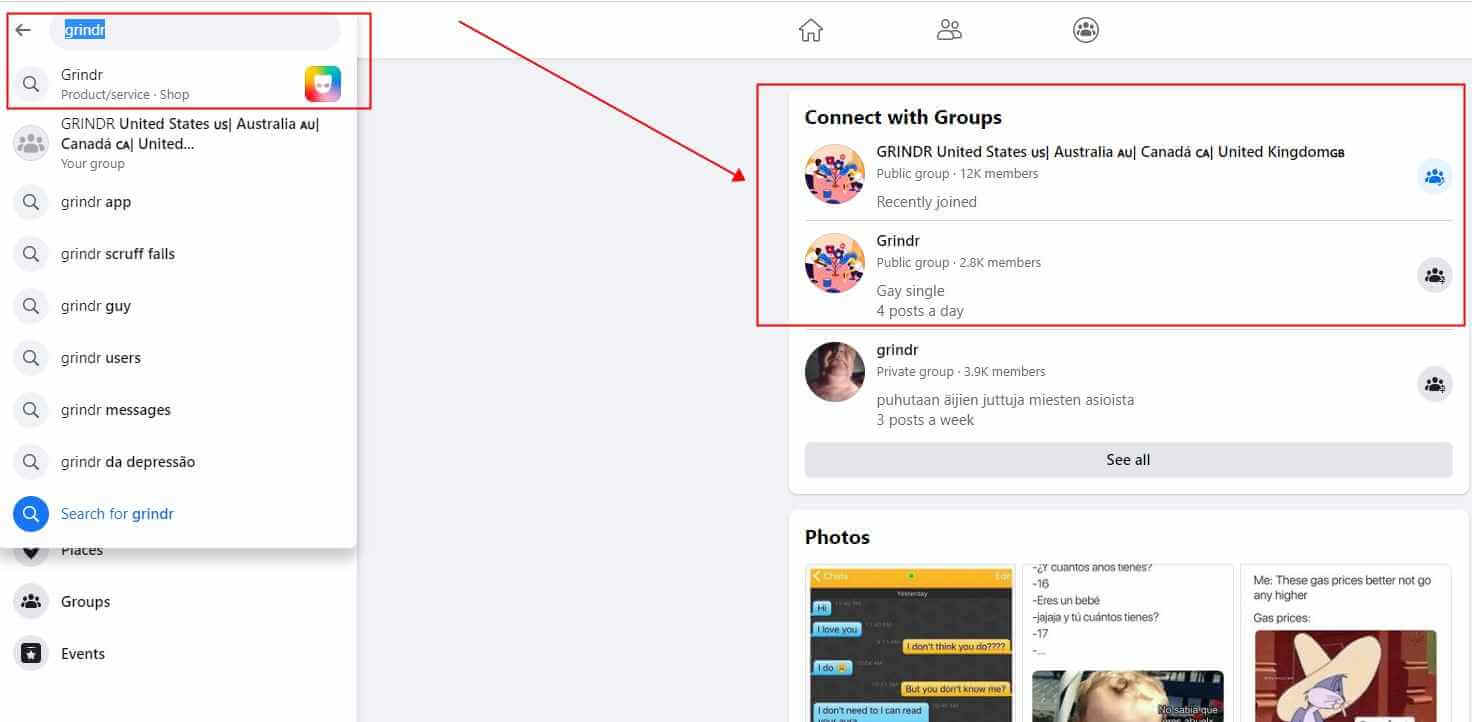 Are you eager to find like-minded friends? Do you like a certain branch of music and want to know the latest music works? These things may seem difficult to start, but they are not. For example, Facebook's group's feature allows users with the same interests to connect and communicate with each other. Groups can be open to the public or just for private communication, and joining social media is the most direct way to make new friends, but maybe you won't be able to find friends like you on Grindr!
---
3. By taking part in more party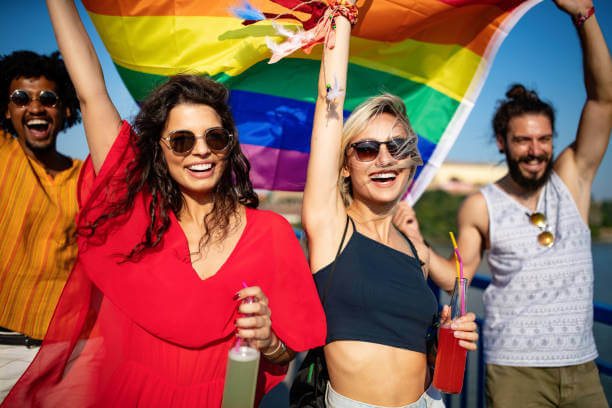 Participating in various parties offline is of course the most direct and enthusiastic way to meet new friends, but this may not be suitable for us who have no time or are limited by geographical location. Then again, it's also an undeniably good approach!
Conclusion
In this article, we've shared comprehensive troubleshooting tips that we hope will help you resolve any issues you're having with Grindr not working properly. At the same time, how to get more friends is also a key point we share with you today. The excellent virtual GPS location changer iMyFone AnyTo is very useful in extending your social distance by changing your location for you. What are you waiting for? Download and start your Grindr magical journey now!