The trend of people using a GPS spoofer to change their original location is on the rise. Of all the available tools, Tenorshare iAnyGo is a competent software that many users rely on to fake their location effortlessly.
But it is not the ideal solution for you in terms of cost, ease of use, and efficiency. Given this, we are here with a perfect iAnyGo Alternative that anyone can use regardless of their skill levels. Let's cut to the chase.
Part 1. Everything about iAnyGo GPS Location Spoofer
Here is a detailed review of Tenorshare iAnyGo including its highlighted features and how-to guide.
1. What Is iAnyGo GPS Location Spoofer
Developed by Tenorshare, iAnyGo is a location spoofing software that you can use to change your iOS location to anywhere in the world. It works on both Mac and Windows and offers a quite straightforward procedure to fake your location.
The best thing is you don't have to jailbreak your iOS device to change the location. Additionally, this tool also allows users to stimulate GPS movement with a customized route.
2. How to Fake GPS by iAnyGo
iAnyGo offers an intuitive way to fake your location on your iPhone. Its interface might seem difficult for beginners but they won't need much time to get acquainted with it its features.
Here's how to spoof your GPS location:
Step 1.After downloading iAnyGo from the official Tenorshare website, install and launch it on your computer.
Step 2.On its Home interface, choose "Change Location" on the left tab – if it's not already.
Step 3.Now, connect your iOS device to the computer via an original lightning cable. Tap Trust on your iPhone if prompted.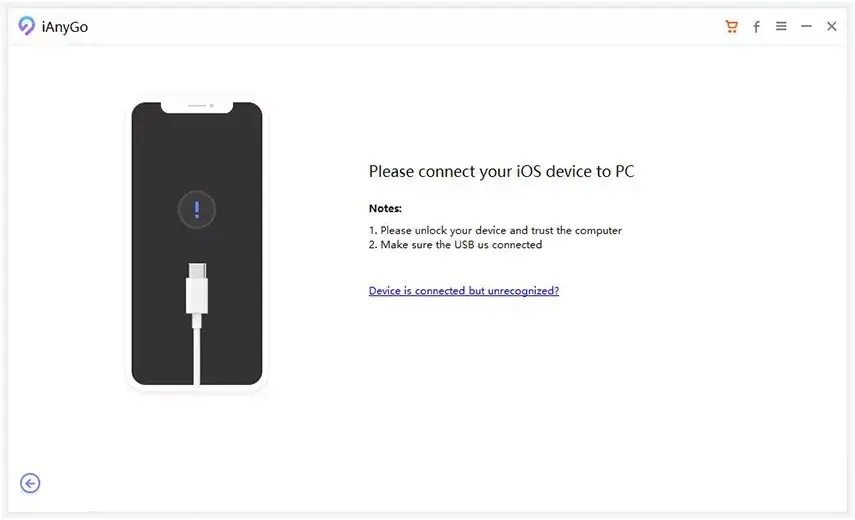 Step 4.A world map will appear on the screen. Enter the coordinates or type the location where you want to teleport. Hit Start to Modify and the program will change your iOS location to that specific location in a jiffy.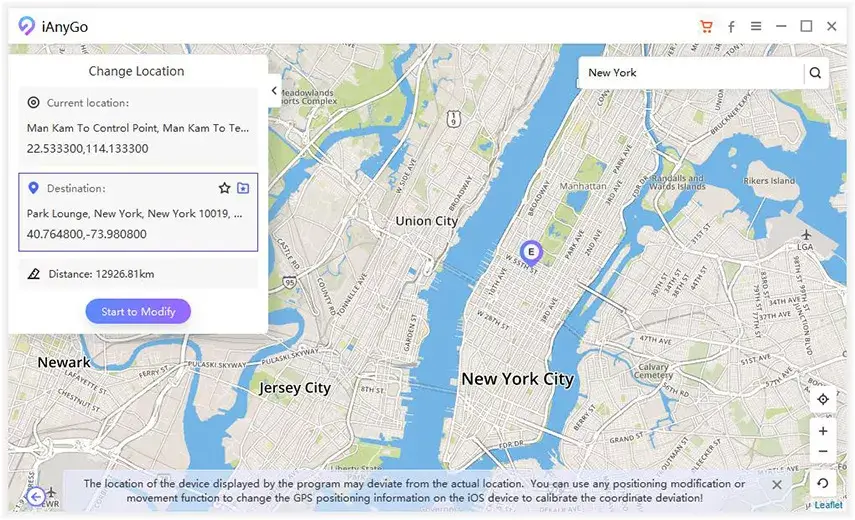 3. Reviews of iAnyGo
iAnyGo has received both positive and negative feedback from users. While most customers seem satisfied with its features and efficiency, many complain of high price and unexpected crash while spoofing. Similarly, users complain of its slow speed particularly on low-end PCs.
Because of this, we will talk you through a perfect iAnyGo alternative in the next section.
Part 2. The Best iAnyGo Alternative to Spoof Location
When it comes to the best and most comprehensive tool that you can use in place of iAnyGo to spoof iOS location, then iMyFone AnyTo is your best bet. Aside from offering all the features of iAnyGo, this powerful location changer is ease-to-use, blazing-fast, and works perfectly on low-end PCs as well.
The below comparison table will further clear out the scenario.
| Tool/ Features | Ease of Use | Efficiency | Compatibility | User Ratings | Support |
| --- | --- | --- | --- | --- | --- |
| iAnyGo | Difficult for beginners | Often crashes and slows down your PC | Support limited location-based games | 4/5 | Supports only iOS devices |
| AnyTo | Very easy for all users | Works on all PCs seamlessly | Supports all location-based games including Pokemon | 4.8/5 | Supports both iOS and Android devices |
1. iMyFone AnyTo GPS Location Changer
AnyTo has been the #1 ranked GPS location spoofer from quite some time now. It comes loaded with advanced algorithms that empower users to changer the GPS location of their devices within seconds – all that without jailbreaking their phones.
One of the main benefits of AnyTo is its modern interface so that even an 80-year granny won't face any technical issue while installing and using it. On top of that, it is compatible with all location-based popular games, apps, and dating services, making it a go-to choice for people who doesn't want someone detecting their activities.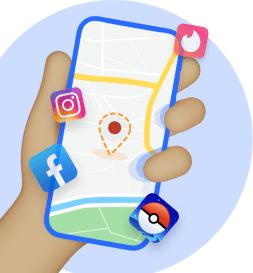 Features of AnyTo
Compatible with both iOS and Android smartphones
Changes location with just one click
Users can plan a customized route easily as well as adjust the moving speed (increase of decrease)
Import GPX files to plan and save your customized routes
Simulate GPS movement in both two-spot and multi-spot modes
2. How to Change GPS by AnyTo
Watch Video abou iAnyGo Alternative
Check out yourself how easy it is to change your GPS location using AnyTo:
Step 1.To begin, download iMyFone AnyTo from the official website and launch it on your PC.
Step 2.Hit Get Started on its main interface to continue.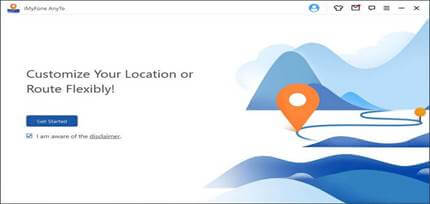 Step 3.Now, plug your phone into the computer and hit Trust on the pop-up tab for successful connection.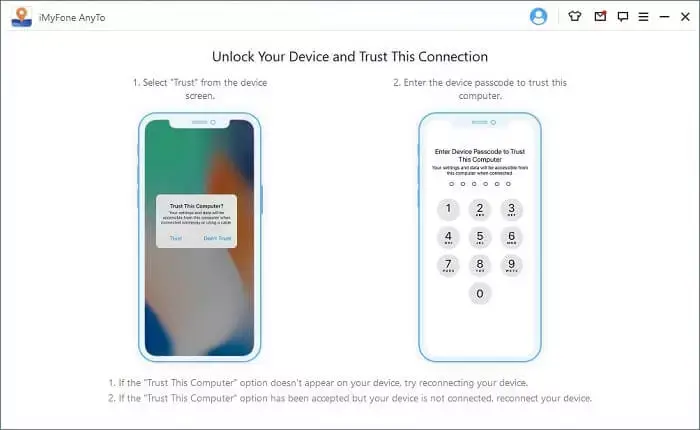 Step 4.The program will now load the world map. Click on the Teleport icon and select any location on the map.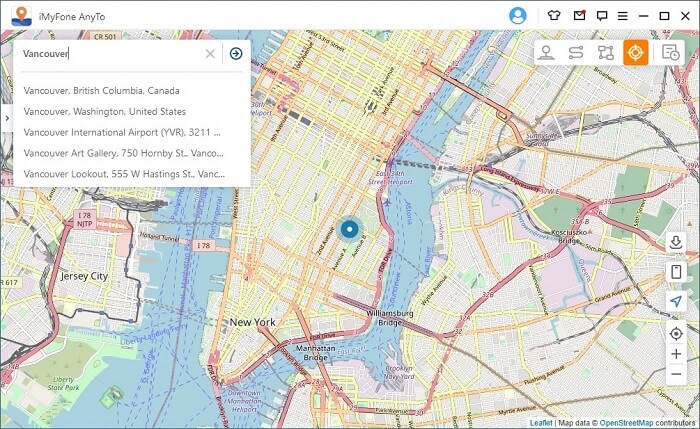 Step 5.Just hit Move to teleport to that location. All the location-based games and apps on your iPhone will also show this new location.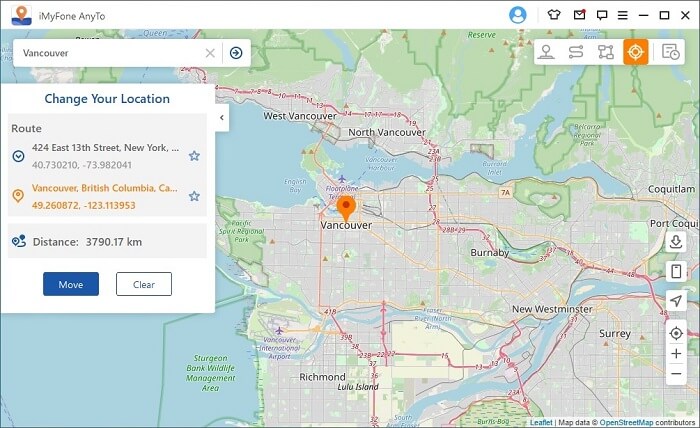 3. Common Questions about Best iAnyGo Alternative
We have gathered and answered some common queries of users pertaining to iAnyGo alternative.
1

Do you have to pay for iMyFone AnyTo?
Yes, you have to but the premium version of AnyTo to access its features. The good news is that it offers a free trial to allow users assess its efficiency. Once you're convinced, buy any of its 3 subscription packages available here.
---
2

Can I trust iMyFone AnyTo?
Having millions of users worldwide, AnyTo is arguably the most trusted location spoofer available to the users. None of its customer has ever complained of any malware, virus, or any glitch that may cause harm to their computers.
---
3

Can I catch Pokemon without walking?
The answer is yes. You can catch pokemon without moving an inch using a third-party location spoofer like iMyFone AnyTo. Just install this program on your computer, connect your smartphone to it, and teleport your GPS location to anywhere in the world where you want to catch Pokemon.
---
4

Is iMyFone AnyTo safe for Pokemon Go?
Yes, AnyTo is the safest and most efficient program to catch Pokemon from anywhere in the world you like. Be sure that you download this software from the official iMyFone website.
Conclusion
To sum up, this article shows Tenorshare iAnyGo is a handy tool to change the GPS location on your iOS device but it comes with several downsides. Based on user reviews and our research, iMyFone AnyTo is the best iAnyGo alternative in 2022.
Aside from sleek and easy to use interface, AnyTo offers a one-click procedure to spoof your GPS location to any corner in the world. With the stellar features it offers at such a user-friendly price, it is your ideal companion to fake GPS location on any iOS device.
For any queries regarding this tool, feel free to contact us.