Zenly app has become very popular in recent years for letting you share your location with others. However, "Adding them allows the other person to see my location and I'm not comfortable allowing someone I don't know (to) see my location," said James. Some people like James may feel uncomfortable for always sharing the position to others.
In this article, I'll introduce 2 methods to turn off Zenly's location.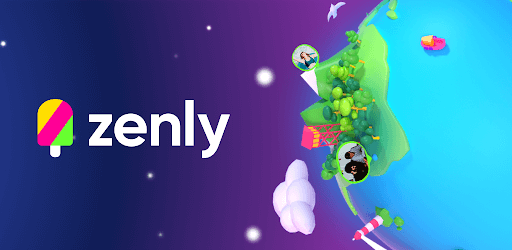 Part 1:What is Zenly
Zenly is a live map of your friends and family. Part of Snap Inc, Zenly is used by tens of millions of people around the world to keep up with their crew. In a word, Zenly is an app that lets you share your location with friends and family. it can be said to be a very full-featured tracking artifact.

Zenly is easy to use, and a map appears when you open the app. The next time you connect to your friend's account, your friend will be pinpointed on the screen. Not only can you display specific location information, you can even see the battery level of their friends' phones. You can also master all the details such as the moving route and speed.
The Reasons Why Zenly is Popular among the Young
When you want to meet your friends and they haven't arrived yet, you will know how far away they are.
You are able to tell if your friend has woken up by how fast his battery depletes.
Using the "Frozen" function, you can fix where you're supposed to be, and sneak around to another place.
If your friend is in danger, you can use Zenly to find him/her quickly.
Part 2:How to Turn off Zenly's Location Information
So far, we've covered the basic features of Zenly, but using Zenly can be inconvenient. From now on, I'll explain what to do when it causes inconvenience.
2.1 Zenly's Ghost Mode
The Zenly company understands that some users might not want to share their location at all times. Considering this, it came up with a 'Ghost Mode' feature to decide what location you want to show.
If you want to set this function, first click on the little ghost icon at the top of the profile, and the description of each location setting will be displayed.
Precise Position: Literally your actual zero error position.
Blurred: Shows a random location in your general area. The distance can be anywhere between 10m and 1.2km from your actual location.
Frozen: your position stays fixed on your last live location before enabling Ghost Mode. We don't tell your friends when you freeze your location. It will look like you have no signal or that your phone is off.
Steps to Follow
Step 1: Go to the profile tab.
Step 2: Select the ghost icon under your name; upon doing this, you will get a list of all your friends.
Step 3: Individually select the friends you want to put in the ghost mode, or select all and apply.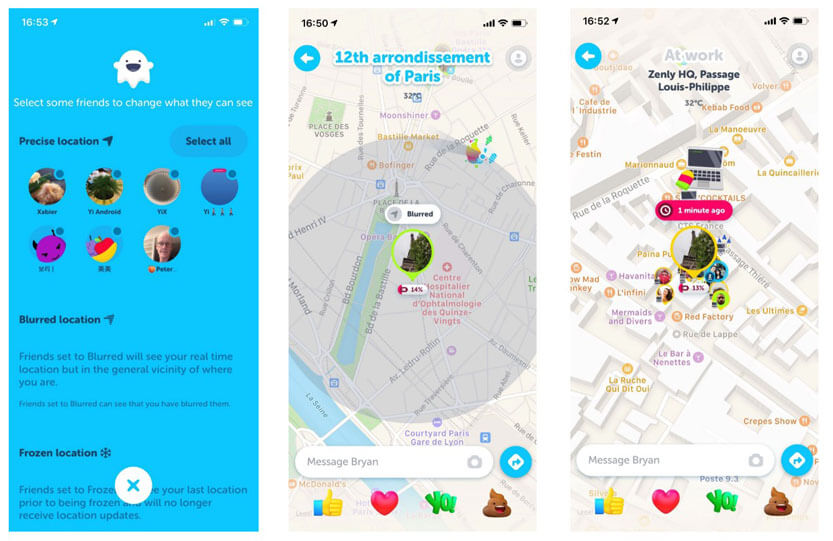 Pros
It is easy to operate as it can be easily set up in the app.
If you set it to Frozen mode for a short period of time, it is unlikely to appear.
Cons
Once frozen, it will take longer than usual to find it if there is any danger in the meantime.
---
2.2 Use GPS Spoofer to Change Zenly's Location Information
If you don't think the above method is the perfect way to turn off your location, I recommend iMyFone AnyTo Location Spoofer, a tool that allows you to change your location.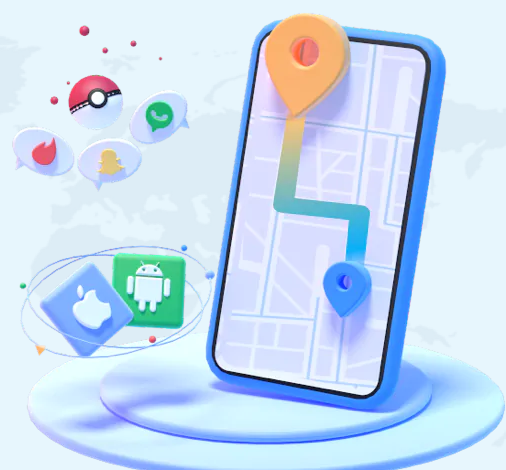 1,000,000+ Downloads
AnyTo GPS Location Spoofer:
Instantly change the location of your iPhone/iPad to anywhere in the world with just one tap.
Simulate motion at custom speeds, such as when you move in the real world.
You can change location in Zenly and other location apps to prevent tracking.
Compatible with all iOS versions and iOS devices, including the latest iOS 16 and iPhone 14.
Watch Video Tutorial to Fake GPS Location on Your iPhone
(Note: If you have installed iMyFone AnyTo on the computer, drag the video bar to 0:46 to skip the downloading and installation part.)
Steps to Follow
Step 1.Install Anyto, then hit Get Started on its main interface to continue.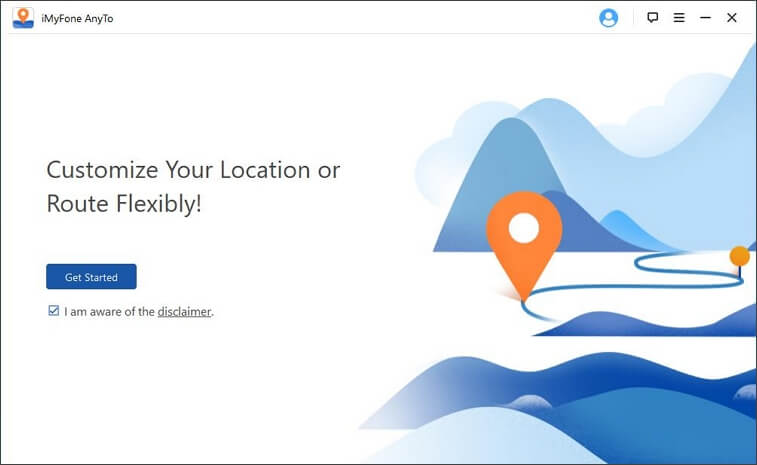 Step 2.Plug your phone into the computer and hit Trust on the pop-up tab for successful connection.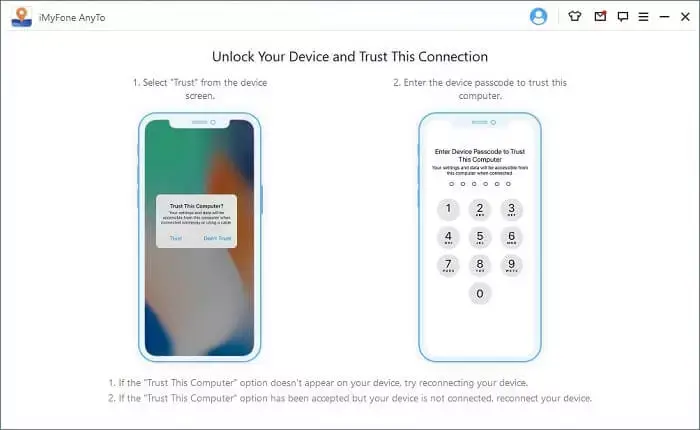 Step 3.The program will now load the world map. Click on the Teleport icon and select any location on the map.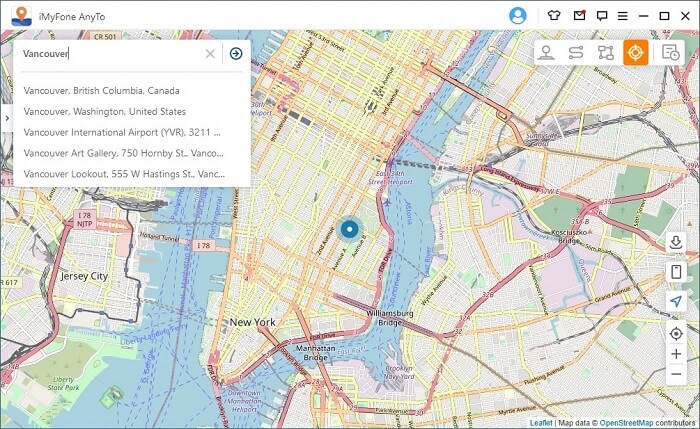 Step 4.Just hit Move to teleport to that location. All the location-based games and apps on your iPhone will also show this new location.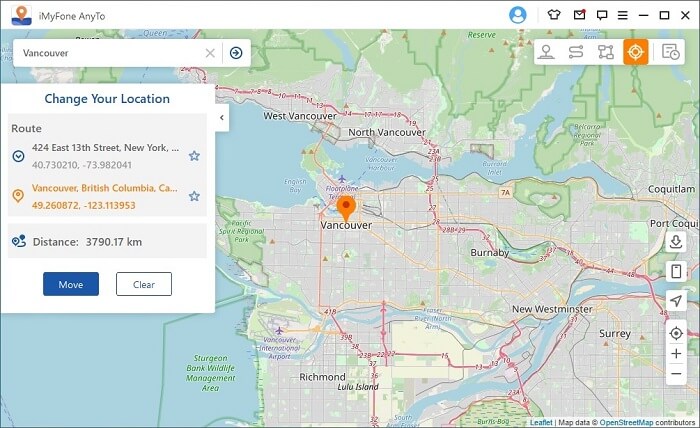 Part 3:FAQs You Should Know about Zenly
1

What does the icon look like when the location information is turned off in Zenly?
There are two ways to turn off location information in Zenly. If set to "Frozen", the icon will not change, just "... minutes ago" is written on the icon. When set to "Blurred", the icon has a light blue arrow at the bottom right of the icon. Using a third-party location change tool, you can not only see that nothing has changed, but also see the location information you want to show in Zenly.
2

How does Zenly know I'm sleeping?
If there is no movement for three hours, you will be recognized sleeping.
3

Can I see who has viewed my position?
It's currently not possible to know which friends have viewed your location. You can, however, see the number of times your location has been viewed and also the number of friends who've viewed your location over the past 24 hours.
Conclusion
In this article, I show you 2 ways to turn off location in Zenly. We recommend using iMyFone AnyTo which can change your location information to prevent your opponents from getting caught. There is a free version with limited usage, so please give it a try.