The Best Undetectable Mock Location Apps [2023]
Category: Change Location
4 mins read
What is the point of choosing an undetectable mock location app? GPS is the most visible way to find your current location on your Android and iPhone. A location is required for many apps on a device to function effectively.
You may need to prank your family, friends, or anyone else by sharing the incorrect location. This is done not only for enjoyment but also for privacy and access to more resources.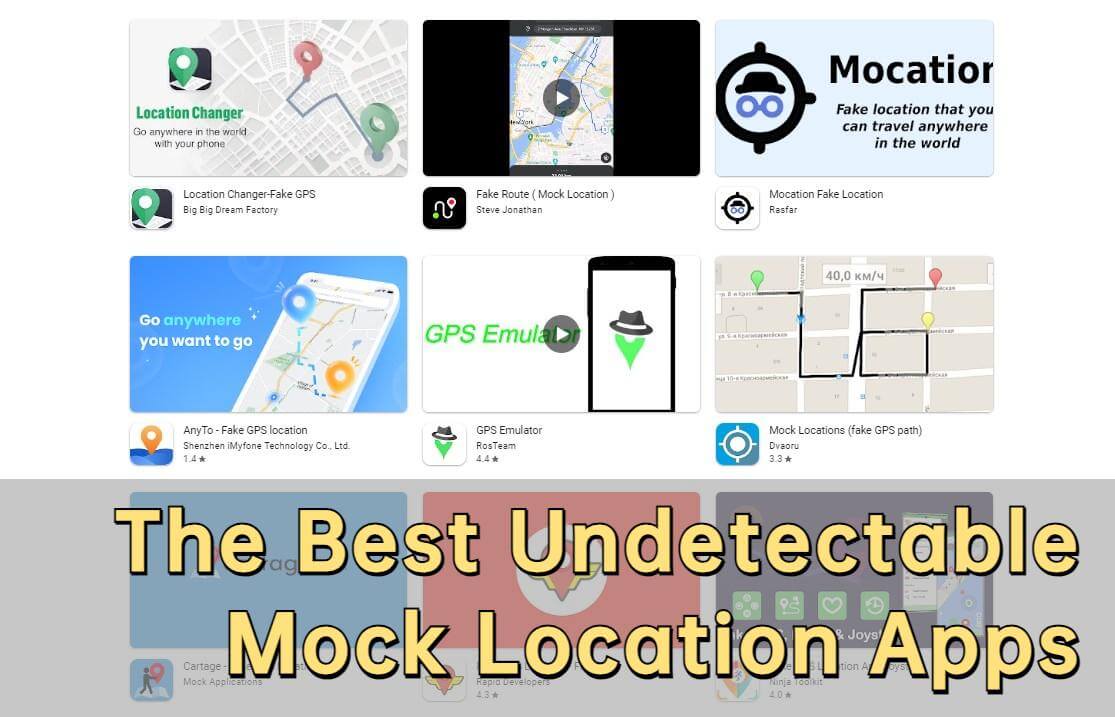 All about Choosing an Undetectable Mock Location App
An undetectable mock location app as you may know, allows you to modify your exact location to any random one you desire.
In this article, we will go through the top 8 undetectable greatest mock location apps for Android and iPhone. Just keep reading to find the one you want.
5 Undetectable Greatest Mock Location Apps
1

iMyFone AnyTo / AnyTo Pro

iMyFone AnyTo (AnyTo Pro) is generally used to alter the location of your device. But that isn't all. You may also replicate GPS movements and personalize your routes. You may select a two-spot or multi-spot setting for this, but more on that in a moment.

Another feature that earns AnyTo 5-star ratings is the opportunity to modify the speed of your journeys. Furthermore, you can search for a certain location, which is especially useful for AR game aficionados.

Finally, you can pause at any time and access your historical records to easily re-select them when necessary.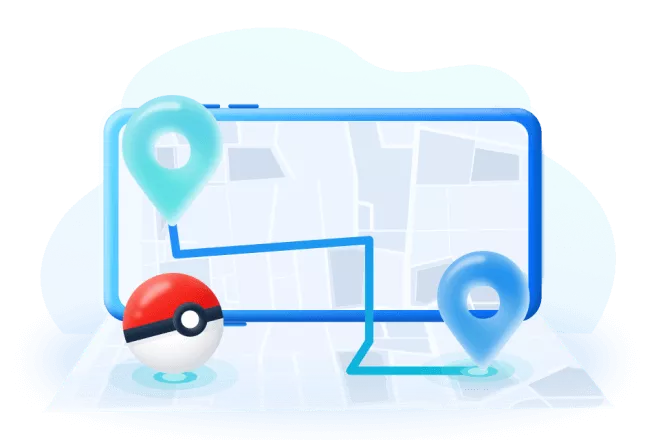 Key Features:
One-click fake GPS location on iPhon customization (Android supoorted).
Apps like Facebook, WhatsApp, and Pokémon Go that rely on your location will work with no problems.
Adds support for GPS files, so you can get going on your preferred routes.
Joysticks make it easy to adjust course with minimal effort.
Step 1: Download and install the program onto your PC or Mac. Launch AnyTo.
Step 2: Open AnyTo PC version and find AnyTo Pro in the toolbox. Connect an iPhone device to your PC via USB cable. Click the Get button to download&install AnyTo Pro on your phone.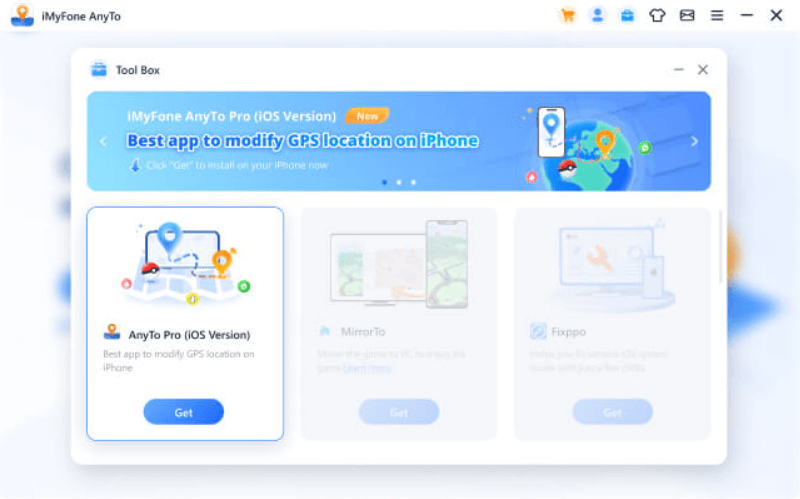 Step 3: Open AnyTo Pro on your phone, select a destination by entering the address in the top-left corner of the app, or you can choose a near destination by zooming in/out the map.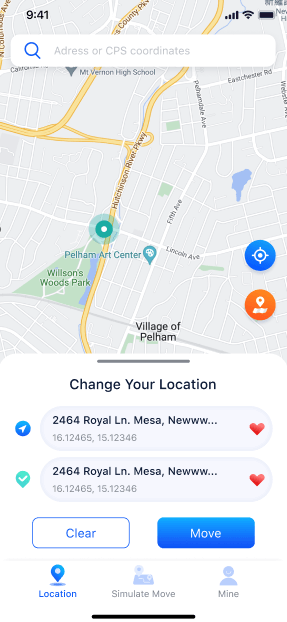 Step 4: Click "Move" to immediately change your location on your iPhone, making it untraceable to anyone in your Circle.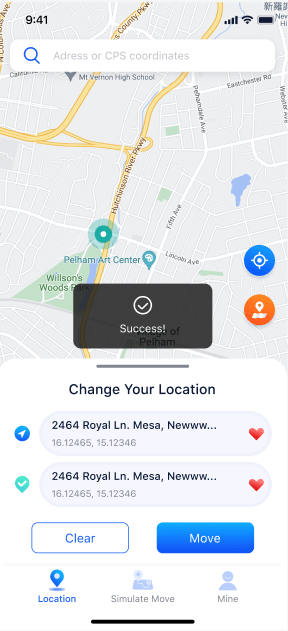 Interface that is simple and effective.
Version for free.
iOS and Android compatibility.
Free version with restrictions.
2

GPS JoyStick

The fake GPS Joystick rewrites the user's current position and provides a bogus one to third-party apps, websites, and other services.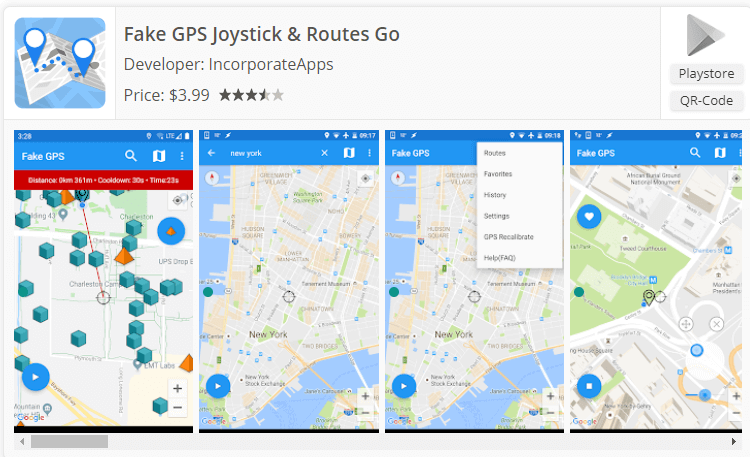 Its "joystick" element makes it enjoyable to use, making it unique among the finest fake location applications for Android. You do not need to root your Android phone to use this app, and you may change the location with a single press.
Step 1: Go to Play Store and install fake GPS joystick and routes go.
Step 2: Launch the application and select "Set Location".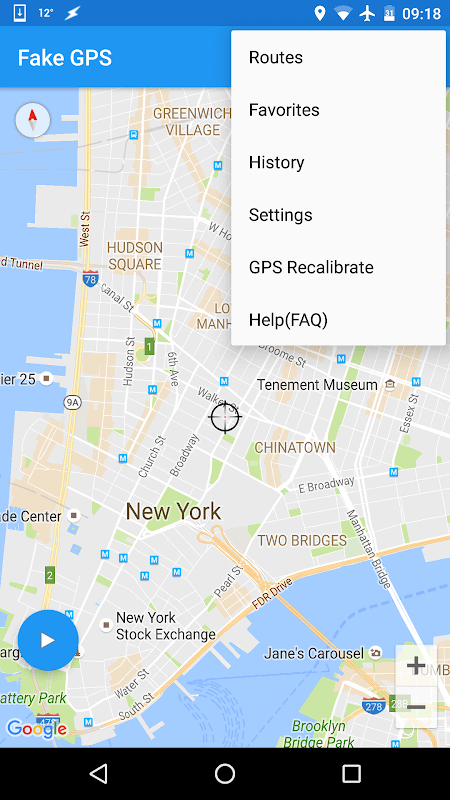 Step 3: Select the false location on the map. This is the location where your phone will falsely appear to be.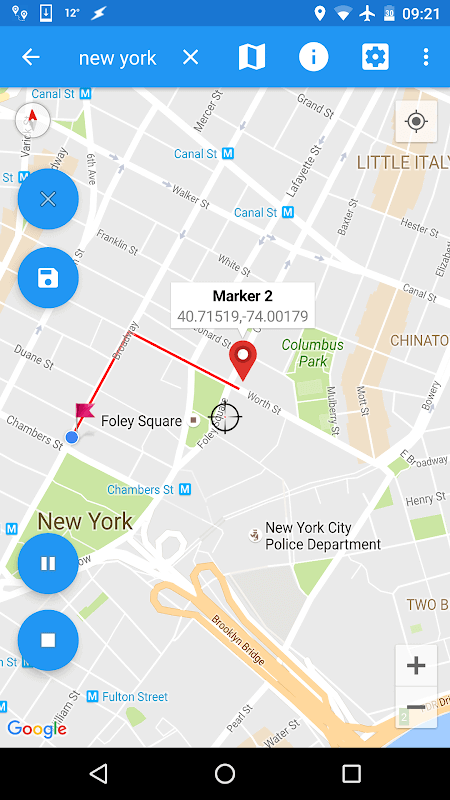 Step 4: Click on start.
Step 5: You need permission to alter the location so the application will take you to the phone settings.
Step 6: Ensure the "Permit drawing over other apps" option is active.
Step 7: Click on start again, and this time the dialogue box will help mark the false location. Select the destination, and you are good to go!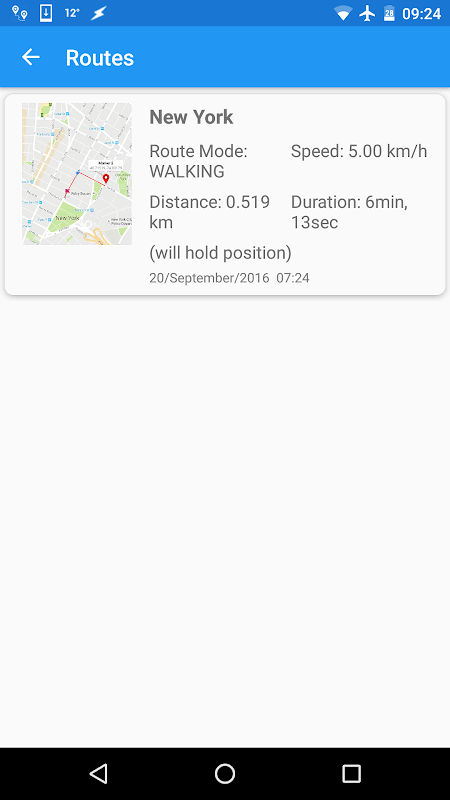 Easy-to-follow interface design.
Less risk of detection by location-based apps.
3

Fake GPS GO

Simple and uncomplicated virtual positioning app, the disadvantage is that there are constantly popping up advertisements, and currently only the English version is available.

The operation steps are very similar to Fake GPS location, here is a brief introduction to using it to modify GPS location on Android.

Please note that you also need to set your Android phone to allow simulated positioning before operating and modifying the positioning.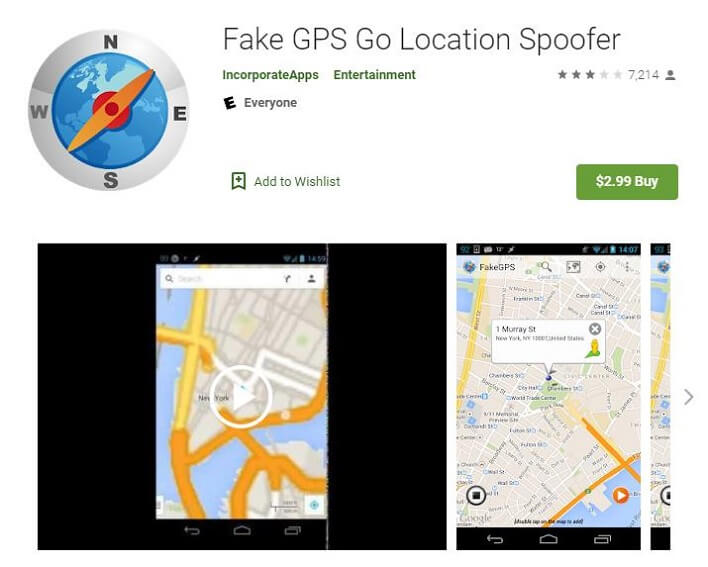 Step 1: Open Fake GPS GO Location Spoofer after downloading.
Step 2: Enter the location you want to simulate or plan the route, and modify the location and route settings accordingly.
Can be downloaded and used on mobile phones.
Can plan mobile routes.
No free trial.
English interface.
More advertising information.
The app is unstable, and there is a situation where the location cannot be modified.
4

Fake GPS Location

Fake GPS Location is rated as the best location changing app by many Android users. It is simple, free to use, and can be set as favorite. However, it is only available in English. It is not friendly to users who struggle to speak English.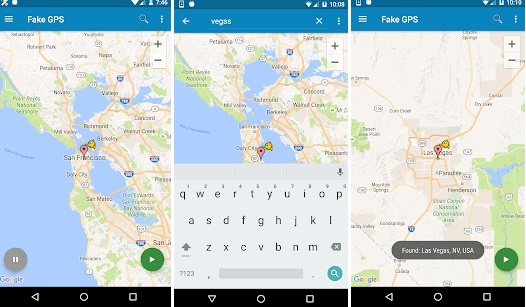 The operation is relatively simple, the following steps can change the Android GPS location:
Step 1: Before using this app, you need to open "Developer Options" and "USD Debugging" on the Android device to allow simulated positioning.
Step 2: Go to Google Play and open the Fake GPS Location app after downloading it.
Step 3: Enter the desired virtual location in the search box in the upper right corner, and click the search button.
Step 4: After confirmation, the map will switch to the set virtual location, and the Android location modification can be completed.
Can be downloaded and used on mobile phones.
Can plan mobile routes.
No free trial.
English interface.
More advertising information.
The app is unstable, and there is a situation where the location cannot be modified.
5

Spoofr

App belonging to the iOS system, the interface is simple but currently only has an English interface. This software is special in that it can store and share routes or locations, so that friends or family members can know your current location.

Step 1: Select the destination of the iOS virtual location, such as entering the location in other apps and then confirming.

Step 2: Set the moving path, you can move multiple points at a time, and plan the walking route.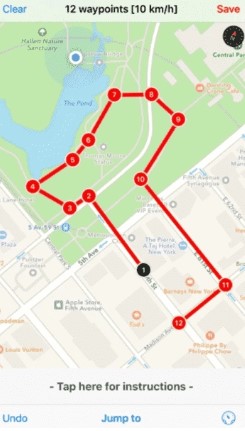 Step 3: The moving speed can be set correspondingly according to different scenes.
Step 4: After setting, click "Jump To" at the bottom of the interface to select the location to jump to.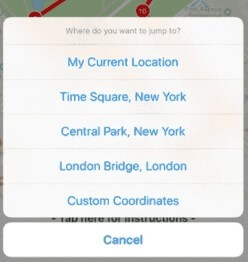 Simple steps to modify positioning.
Can share route with friends.
Unable to identify road buildings in real time.
Need to be connected to a computer to use.
Ads pop up frequently.
English only.
Conclusion
Spoofing your location should now be simple, and you should be able to travel the world without leaving the comfort of your recliner.
Apps like these are useful for deception in LBS games like Pokémon Go and Ingress Prime.
Furthermore, if you are seeking the best among these, all about choosing an undetectable mock location app, we would strongly recommend the iMyFone AnyTo because of its excellent features.
If you want to prank your friends, simply spoof your location and then share your current location on WhatsApp.
Change GPS Location on iOS/Android
168,282 people have downloaded it.
Fake iOS/Android GPS location to anywhere in the world instantly.
100% Work with location-based apps such as AR games, social platforms, etc.
Joystick to simulate GPS movement freely when playing games.
Import / Export GPX file to save your favorite routes.
Compatible with All iOS & Android versions.