There is an app that can assist you if you're one of those persons who doesn't want folks to be able to readily follow them. Everyone is aware that your phone constantly transmits a GPS signal to track your movements. The Fake GPS GO Location Spoofer is for you if you don't want your loved ones using this service to figure out where you are.
With the help of this fake GPS location program, you may alter or spoof your real position and replace it with a false one. Any location you choose can serve as your current location. Both the free and premium versions are equally simple to use.

In this article, we will talk about fake gps go location spoofing and also discuss how to use it.
Part 1: About Fake GPS GO Location Spoofer
It is among the top location spoofing solutions for Android users that are offered on the Google Play Store. Your current position gets replaced with a false location when you install this fake GPS GO location spoofer APK app on your phone.
Social media makes it simple to plank with friends and fool them into believing you are away on vacation.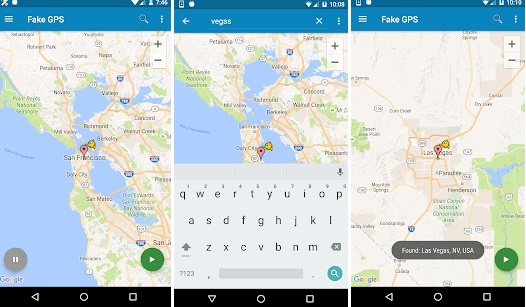 In the Pokemon GO game, you can use it to go to various locations and capture unique Pokemon. The best feature of this fake GPS GO spoofer APK is that it allows you to geotag your photos even when you aren't in the designated area.
Main Features about Fake GPS GO
By entering in the name of the place, the user can choose a location.
The location can also be set by the user using GPS coordinates.
There is much greater compatibility with the premium option.
Part 2: Fake GPS GO Location Spoofer's Reviews
This program is useful for playing games with a geographic component. With the aid of the Fake GPS Go Location Spoofer app, you can amusingly make fun of your relatives and friends. Users of various ages are drawn to this app by its compelling feature.
Pros
Has a feature on the joystick for setting new destinations.
Maintains history for a future user.
To avoid harm and issues with your zip files, extract the material using only official, virus-free unzip software.
Excellent tutorials for assisting new users.
Free from any intrusive ads.
When necessary, return to the original location.
Excellent compatibility with all Android device versions.
Ease Process of installation and setup.
There are frustrated consumers that are having trouble using this software. Only if users are unable to swiftly follow the directions given by the Fake GPS Go Location Spoofer development team will they encounter problems.
Cons
Easily found by gaming applications like Pokemon GO.
Free version has many limitations.
The user must put up with several in-app advertisements.
The screen slows and flashes quite quickly.
Part 3: How to Use Fake GPS GO Location Spoofer on Your Android
To use the fake GPS GO location spoofer on your Android, you can follow the steps given below:
Step 1. Use the Google Play Store to get the Free Fake GPS GO Location Spoofer App. And launch it on your Android device after installation.
Step 2. Turn off the GPS on your device, then touch "Location Settings" to access the location screen.
Step 3. Make sure that only the GPS on your device can now determine where you are. Go to settings and select "Locating method" to do this.
Step 4. The developer options are enabled by the GPS location without root. To do this, enable developers at the bottom of the Settings list.
Step 5. After that, go back to the main settings and select "Developer options" by scrolling to the bottom of the page. Tap the "Mock location app" option under Developer settings.
Step 6.By selecting "Fake GPS GO" in the pick application dialogue box. Under "Mock location app," the name of the GPS spoofing application is displayed.
Step 7. You are now prepared to falsify your GPS location. The phony GPS GO app's search icon should be clicked. Enter the destination you want to "go to" in the Search dialogue box.
You will now see a map of the world with a fictitious location of your choice.
Part 4: The Best Alternative to Fake GPS GO - iMyFone AnyTo
With the help of the excellent tool iMyFone AnyTo, users can change the GPS location of their phone to any location on the globe. It provides a simple method for faking locations without jailbreaking or rooting.
Numerous Pokemon GO trainers use and trust this program. The app is simple to use. Additionally, the software offers a dependable service together with all the amazing features.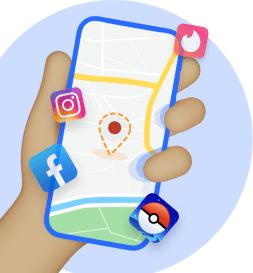 Change GPS Location on iOS/Android
Watch Video Tutorial to Change GPS Location to Anywhere
(Note: If you have installed iMyFone AnyTo on the computer, drag the video bar to 0:56 to skip the downloading and installation part.)
Step 1: Connect your phone to the Computer/Mac
Firstly, free download and install iMyFone AnyTo to your computer/Mac. Open it and click the Get Started button. Then connect your phone where the Pokémon Go installed to the computer with USB cable.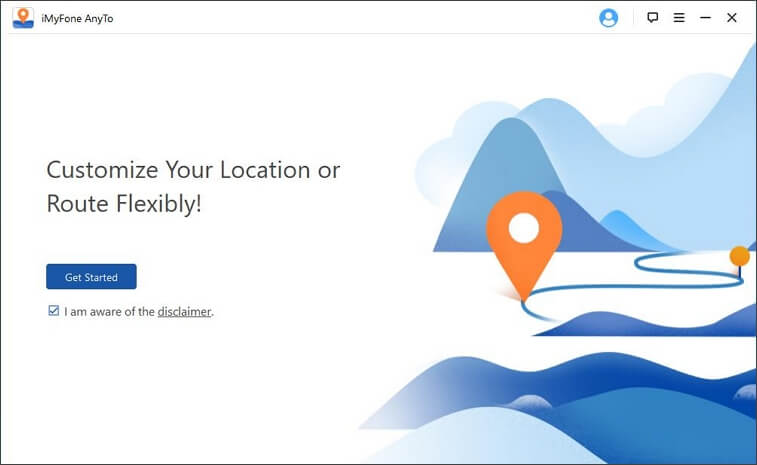 Step 2: Select a Location
iMyFone AnyTo will guide you to a map-like interface. Click on the Teleport Mode on the top-right corner (the 3rd icon).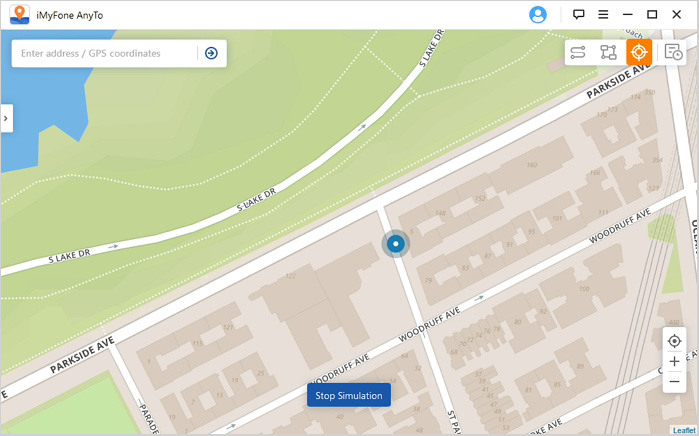 Now you can drag or zoom the map to select a location for your game. Or you can type the location or coordinates on the search bar. Once you click a location, it will pop up a sidebar, showing the information of the selected location.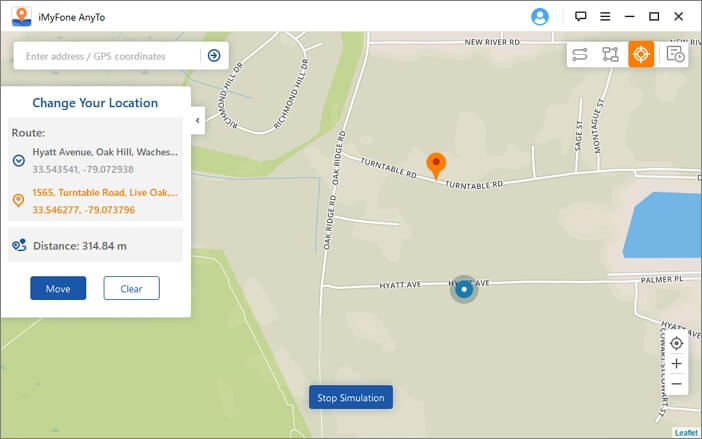 Step 3: New location is Complished on your iOS or Android
After selecting a location, click Move. Here you go! Your location is changed with 1 click! Now you can check the location on your Phone. Your location in the game is changed as well! In this way, you can get to anywhere to easily fake GPS joystick location.
Now you can easily play your favorite Dragon Quest journeys at home.
Pros
You don't need to jailbreak to change GPS.
Simulate motion at custom speeds.
The security is high, and the risk of being banned in the game is low in normal use.
Support Android/iPhone.
Cons
There is a trial version, but there is a fee for long-term use.
Conclusion
You can Use the Fake GPS Go Location Spoofer to mask your real-time location information. You can play online games and browse any social media platform fearlessly with the aid of this program.
Thanks to the iMyFone AnyTo, users may fake their devices' location without jailbreaking without installing any phony GPS location apk files or other software on their devices.