Today's technology makes it simple to locate anyone's exact location on a smartphone. The satellites have made it simpler to locate a location's exact coordinates anywhere in the world.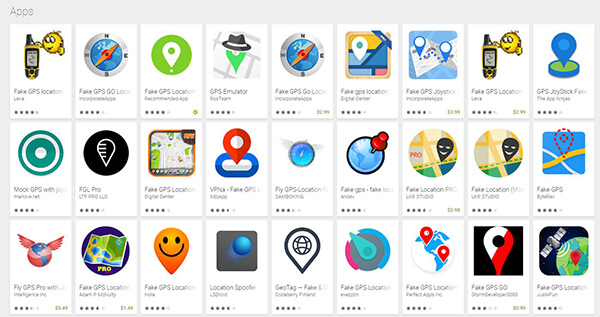 This infringes on privacy even while it makes it much easier to locate locations precisely. There may be a lot of programs requesting access to your location that you don't want other people to know about. To protect your privacy, you can install some of the best fake GPS location applications for Android.
In this article, we will talk about some of the best fake gps free apk that can change your actual GPS location while protecting your privacy.
Best fake GPS location apk for Android
The best fake gps location apps for Android are as follows:
1

iMyFone AnyTo
The premium navigation app iMyFone AnyTo was created by iMyFone. With the help of the excellent tool iMyFone AnyTo Location Changer, users can change the GPS location of their phone to any location on the globe.
Additionally, it provides a simple method for faking locations without jailbreaking or rooting, shielding you from tracking and surveillance.

| | 1-Month Plan | 1-Quarter Plan | 1-Year Plan | Lifetime Plan |
| --- | --- | --- | --- | --- |
| iMyFone AnyTo | $14.99/Month | $9.99/Month | $4.99/Month | $89.99 |
As far as I know, iMyFone AnyTo has limited-time brand deals right now, here are the coupons for their products, what you see is what you get.
Special Offer: Get Official Anyto with A Discount
10% off Coupon Code: YTR5E7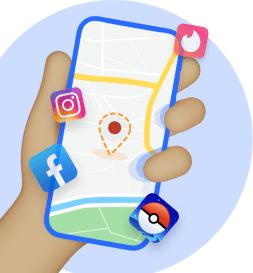 Change GPS Location on iOS/Android
Faking Location without jailbreak: It tricks apps that require GPS location. You don't have to worry about bricking your phone or installing questionable packages.
Simulating movement with customized speed: If you have a game that requires walking, like Pokémon Go, you can plan the route by setting the moving speed.
Tips
Quick navigation:
1:11 Teleport Location with Teleport Mode

2:33 Simulate GPS Movement with Two-spot Mode & Multi-spot Mode

Step 1: To start using this location spoofer, just go to the official website of iMyFone AnyTo. Download the package from there, then install it.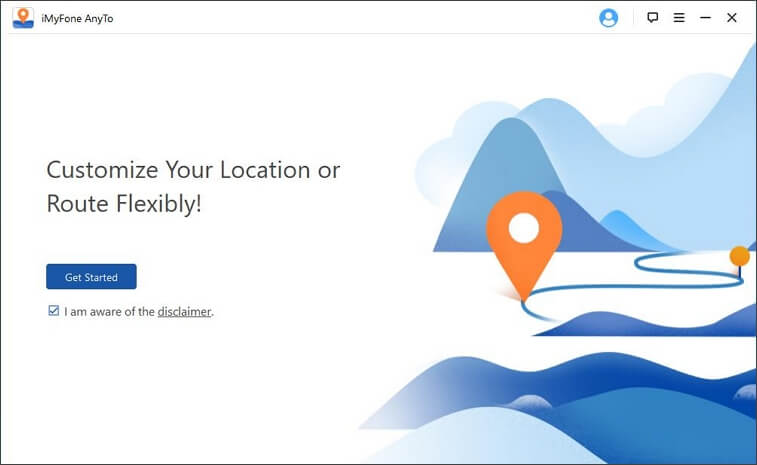 Step 2: Connect your device to the PC.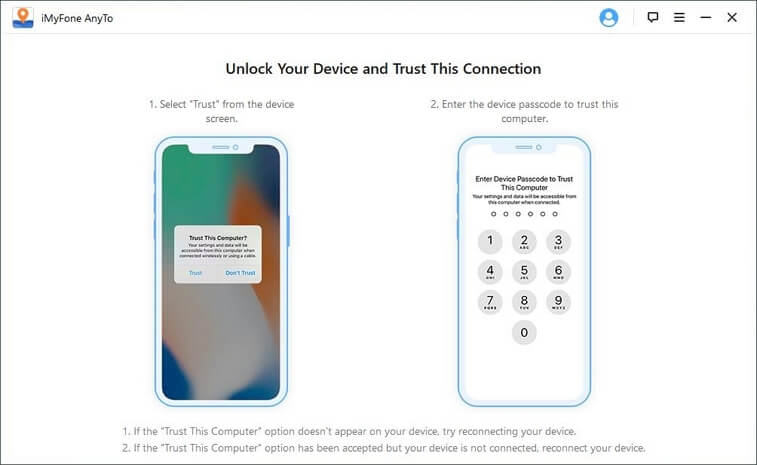 Step 3: Select Teleport Mode from the top right corner of the screen. Select the location, and enter the location you want to change location to fake.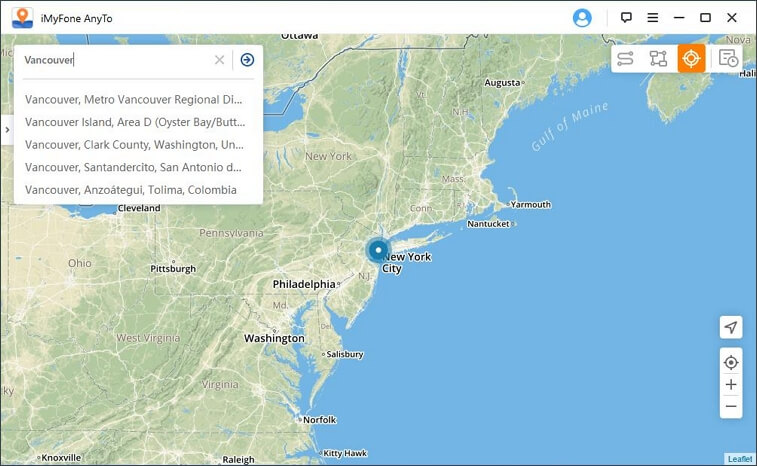 Step 4: After selecting the fake location, just click the Move button. All apps on your device that need to be located will now switch entirely to your fake location.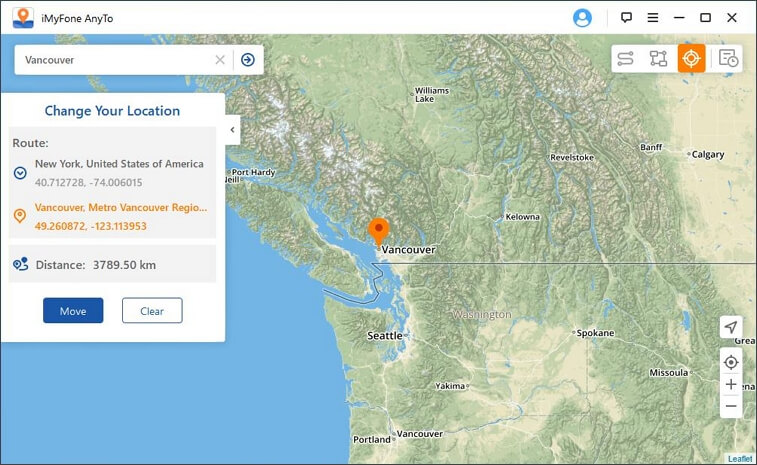 With this app, all you have to do is sitting in comfort as your avatar does the walking for you. Brave all sorts of climates and terrains all from the comfort of your home.
Pros
One of the biggest benefits is having one-click access to different GPS locations.
It maintains privacy while all apps continue to function flawlessly.
Cons
A successful installation requires additional authorization requirements for Android users.
Since the software is PC or Mac-based, you must keep your phone or tablet connected to your computer at all times.
2

Mock Locations
You can supply information about the place you want to spoof by using Mock Location. One of the most trustworthy fake GPS apps for Android is this one.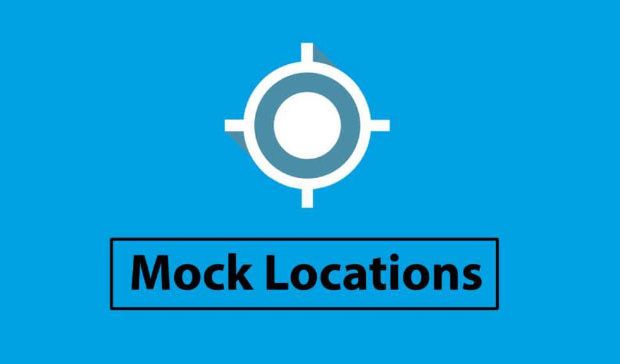 A free software called Mock location has 2.5 million users globally. However, the premium version is also available for purchase, and it includes a trial period of 24 hours.
Features of Mock Location
As needed, you can pause and resume playing the location.
A few simple steps make it simple to set up your fictitious location.
This app is safe to use.
Pros
Can teleport and also design routes.
Options for route speed are available.
Cons
Automatic location resets force you to launch the app and view advertisements.
GPX file import is difficult.
3

Fake GPS
The greatest Fake GPS app for Android users who want to change their position regularly is Fake GPS by ByteRev. It can display your fictitious location to other programs, but you sure to activate the false GPS first.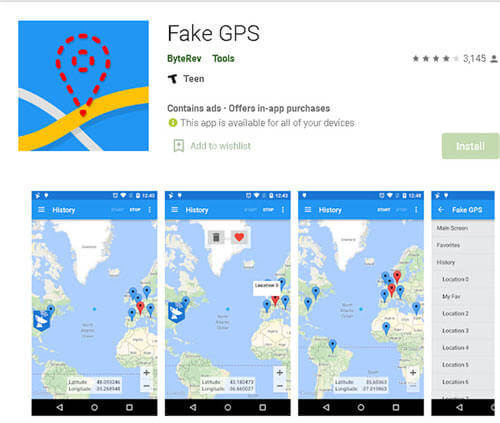 It is also advisable to disable the device's location services and operate in GPS-only mode. Fake GPS by ByteRev can be used to test or create a scenario for other apps, like games, to track GPS data without having to track the genuine GPS signal.
Features of Fake GPS
Your location changes quite quickly.
Latitude and longitude can be used to specify a location.
Utilizing this software is simple and safe.
Pros
Simple one-click functionality.
It retains the user's privacy.
Cons
Too many requirements.
Many times, Pokemon Go doesn't function properly.
4

Hola
Because it impersonates GPS via a VPN system, Hola is among the top location spoofer applications on this list. You can fully hide out with the aid of this program.

All users of this app can download it for free, but a Hola VPN subscriber will benefit from a better user experience. It contains a search bar or viewfinder that you can use to quickly look up the places you wish to pretend to be.
Features of Hola
One of the most amazing and distinctive features of this software is the conversation functionality.
For a safer experience, use it in conjunction with a VPN application.
Its user interface is very decent.
Pros
Quickness is good; works well.
Excellent performance and desired outcomes.
Cons
Fewer features.
Sometimes lags.
5

Lexa's Fake GPS Location
One of the top fake GPS location applications for Android that is easy to use and noticeable is Lexa's Fake GPS Location. By using a false location, it helps conceal your real one.

It is among the top-rated apps in the Google Play store. The best feature of this software is how it displays the arbitrary movement of locales. You can offer them as well as bookmark particular websites.
Features of Lexa's Android Fake GPS Location App
Easy bookmarking is available for preferred areas.
It keeps track of previously visited areas.
By using the coordinates, you may pinpoint your location.
Pros
One of the greatest location-faking apps.
Both rooted and non-rooted devices are compatible.
Cons
Even when you uninstall this app, your most recent location will remain locked.
6

Fake GPS Joystick
You can test it because it is one of the most well-liked Android smartphone location spoofing apps. The location spoofer was made by the App Ninjas and is available for free download. With this program, changing your location on Android is simple and doesn't require phone rooting.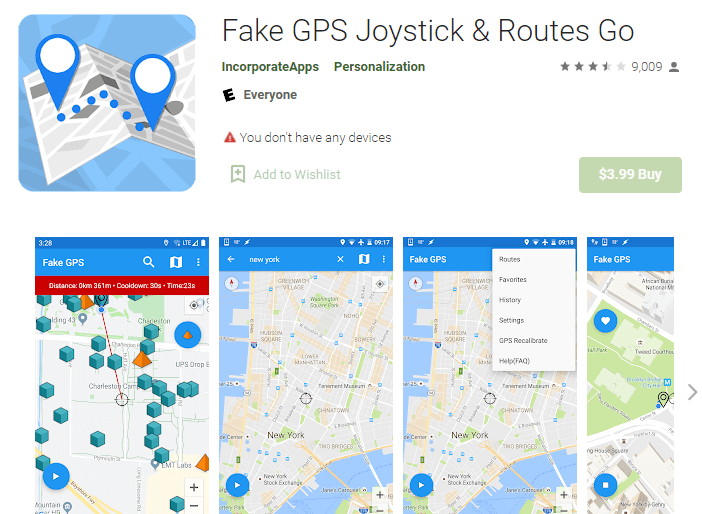 Features of Fake GPS Joystick
Any location can be immediately pointed to or identified by its coordinates.
You can select your preferred mode and speed from a variety of options, including walking, jogging, and running.
The free fake location spoofer is compatible with Android 4.4 and higher and doesn't require root access.
Pros
It has a GPS joystick, which makes the "Pokémon Go Walking" hack possible.
The routines you desire can be created and saved.
Cons
Random issues and app failure.
Sometimes, Pokemon Go fails to identify the specified location in the app.
[Bonus Tips] How to Enable Mock Location App on Android?
You must enable the mock location app from the Developer settings on your Android smartphone in order to use it to spoof your location. The detailed instructions about how to do the task are provided below.
Step 1: Unlock your Android device and go to Settings - About Device to find the Build Number.
Step 2: Just tap the Build Number selection seven times in a row. Your device's developer options will then be accessible.
Step 3: Simply tap on it to access it and, from there, turn on the Developer Options section.
Step 4: It will then show a list of the device's numerous developer options. Simply locate and click "Allow Mock Locations" to activate this feature.
Conclusion
This article, which includes a list of the best fake gps location free apk, is one we hope you found interesting.
So, we hope you thought this was incredible.One of the most credible ones is iMyFone AnyTo. Try out all the applications and choose the top mock location app for you.