VPN's are great. They promote internet privacy and can prevent your activities from being tracked. If you have ever worried about your data security when connecting to a public hotspot, for example in your local coffee shop, or you want to access features of a website that are not available in your area, a Virtual Private Network (VPN) is something you should seriously consider using.
How Does A VPN Work?
Every device is assigned an IP address when it connects to the internet. When you use the internet without a VPN, your provider knows exactly what IP address is assigned to your location and devices, and some of this information is shared with websites.
A VPN is a service that takes your data and encrypts it and then hides your IP by bouncing your activity through the internet via a network of secure servers. This obscures your online identity, regardless of whether you are on a private or public network, so you can browse safely, securely, and anonymously.
Essentially, a reliable VPN creates a private route, or tunnel, through the internet that prevents anyone else in the cloud from being able to see your activity.
iRocketVPN is such a reliable VPN. When using iRocketVPN, nobody can access your data and accurate address. It offers you safer and faster internet; you can be free to connect to the USA, UK, or other 100+ countries' servers. iRocketVPN also provides 50 GB traffic, which improves network speed significantly. In addition, this program doesn't record your privacy, so just make a free trial!

VPNs for General Privacy Versus VPNs to Spoof Locations
By default, using a VPN will provide you with a fake IP address, that appears as though one of the IP addresses owned by the VPN is your own. This prevents a website from knowing who you are, thus giving you privacy, at least until you are required to log in.
Most VPN users are only concerned with privacy and therefore are happy to use a relatively local server to ensure that a speed and reliable connection is maintained, thus a British user is liable to appear to be connected from the UK, and an American will be connected via a US server.
However, it is possible to make VPN access a stage further and use them specifically to provide fake IP locations. In such a scenario, a UK user might connect to a USA-based VPN to appear as if they are somewhere in America. We explain why below.
What Is the Point of Fake Locations Via VPN?
Beyond simply hiding who you are and what you are looking at, the higher-end VPN networks can provide you with the ability to present yourself in a different location. The benefits of this are:
Unlock regionally restricted content, like choosing between US and UK Netflix options
Allows access to local-only services, such as Banks, gambling websites and lotteries.
Prevents unwanted snooping on your traffic by allowing you to connect to the VPN and avoiding local hot-spot services.
Improved freedom of speech. Circumvents local browsing and speech restrictions in countries like China
Which VPNs Offer Fake Location Services?
There are many hundreds of VPNs out there and finding the perfect one for you will depend partly on where you are based and which additional services you are looking for.  To help you get started in your search, here are some of the best.
ExpressVPN is one of the most reliable VPN services around. They offer an extremely fast connection in over 90 countries and 160 server locations.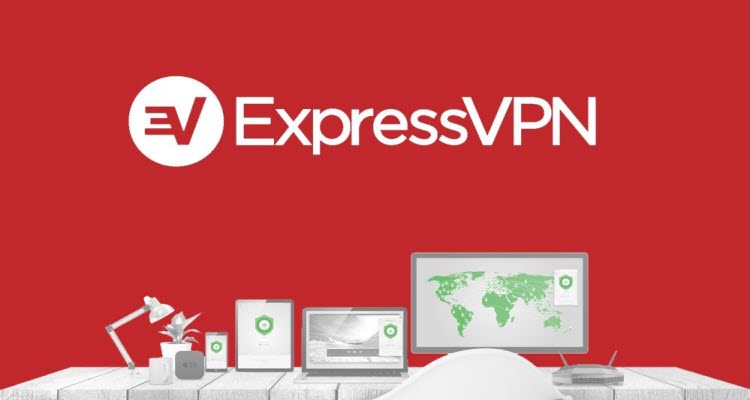 Using this service, you can stream 19+ regions for Netflix, Disney+, and more. The service works well from China and they offer a 30-day free trial.
Pricing can be as low as £4.87, plus 3 months free. Their mobile apps (both iOS and Android) are slick and easy to use and can be set up in just three steps.
CyberGhost has servers optimized for streaming, 110 server locations, and has the benefits of personal IP addresses available and Ad-Blocker included as standard.
Perfect for when you're browsing websites that might attempt to swamp you in adverts.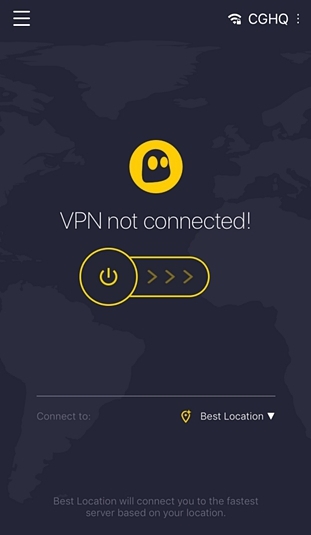 CyberGhost does have an App or an extension for most devices or browsers.
CyberGhost also has one of the lowest monthly costs of just £1.75 per month, when paying for 15 months.
One of the most reputable and well-known VPNs out there, NordVPN provides massively solid performance with over 5500 servers worldwide.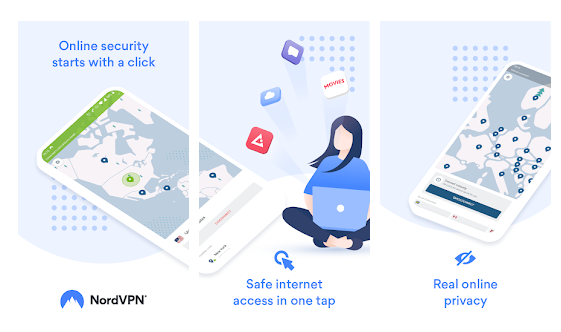 Just £2.44 per month on their 2-year plan, NordVPN only has two pain points, it no longer works in China and it does not accept PayPal.
Voted the best mobile VPN in 2021, it has fake IP address apps for both iOS and Android.
Free VPNs
Free VPNs are abundant on the internet, and frankly should be avoided. Because they are free, they are often oversubscribed with users, resulting in a slow and buggy experience.
In addition, such sites often force advertising into your browsing experience.
What's more, for the number of users on such sites, the number of available spoof IP locations is low, leaving you open to the risk of being spotted sharing IP addresses with other individuals with who you otherwise have no association.
This might cause a problem if you are accessing a website that limits users to 1 per IP address, such as most gambling websites.
Is It Safe to Fake A Location Via VPN
For the most part, the answer is yes.
There are some sites that will specifically refuse connections from VPNs, or they will state in their terms of usage that VPNs are not permitted, so you will run the risk of getting banned if caught.
For this reason, we strongly recommend that you make use of one of the premium VPN options and stay clear of all free VPN options.
In addition, if you are obvious in your usage of a VPN, you run the risk of receiving site bans.
For example, using a VPN to check your area of Tindr might seem like a good idea, but if you are jumping around the country every half an hour, it's going to be clear you are not traveling, and you may receive a ban.
The Best Way to Alter Your Location
One of the best additions for anyone looking to freely move their location is the PC software iMyFone AnyTo. Using iMyFone AnyTo allows you to alter your present location in a more intricate way than offered by VPN services.
It is worth mentioning that AnyTo supports Android&iOS devices, which is the more prominent highlight of this product.
How it works
After downloading the software, simply connect your mobile device to your PC and you can pick your location on the AnyTo map with just one click, but they have a detailed guide to view if you are unsure of anything.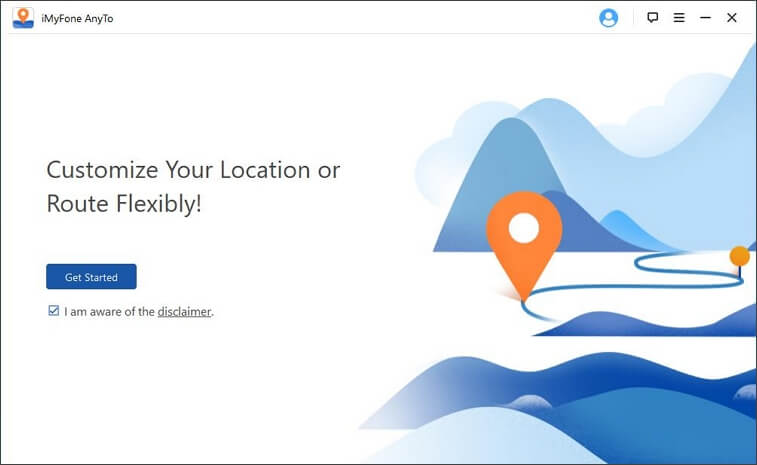 Cool Functions
With AnyTo you can choose any location on the map, and then simulate walking or driving a route from A to B. You can plan routes and set the software up to make you appear to be repeating that route for any number of repetitions. You can even dictate the speed that you would walk, cycle or drive to help keep it looking natural.
Multi-spot mode builds on this, allowing a more detailed route to be planned out, so yes, you could cheat on that jog you didn't want to take today but needed to show to friends, or play Augmented Reality games without leaving the house when it's raining.
Special Features
Circle Route:
One of the multi-spot mode functions is the circle route. If you select a journey where the beginning and end are close to each other, you will be asked if this is a circle route. Saying yes will result in your coordinates updating to finish in the original starting spot.
Realistic Mode:
One of our favorites, realistic mode will make your speed along the route vary  up or down by up to 30%, helping to keep your journey seem more authentic.
Returns/Loops:
Using this function, you can set the software to make you appear to return the way you came, or to continue walking in loops, which might be handy if you were working an area in an Augmented reality game.
Given the way our phones like to track our every movement these days, AnyTo offers a great option to force games back into our homes, rather than forcing gamers out into the street.
FAQs about Fake Location Via VPN
Is faking your IP location legal?
In most countries, liberal countries the use of a VPN, including one that can alter your apparent location, is completely legal. That is not the case for more restrictive countries such as China, Russia, North Korea, and several more. Before traveling to any country, please check whether the use of a VPN there will get you into trouble.
Does AnyTo keep my data safe?
iMyFone AnyTo never stores your payment details, and whilst limited personal information is recorded via the regular cookie, this information is protected. iMyFone state "We do not distribute or share your personal information beyond what is strictly necessary to fulfill our obligations to you.
Can I get caught when using a VPN?
Yes. If you are using a VPN and making it clear to a site that you are moving around globally at impossible speeds, or if the VPN has too many users sharing a small pool of IP addresses, it is possible to get noticed. If a site prohibits such behavior, this may lead to a ban.