CCTV camera data is often very crucial because it might have an important scene captured. It keeps track of all events and incidents that took place in the area. Sometimes, the data of the CCTV camera is lost due to various reasons. But fortunately, it is possible to recover the lost data.
In this article, we will discuss everything about CCTV dvr camera data recovery. We will share an effective tool that you can use to recover the data.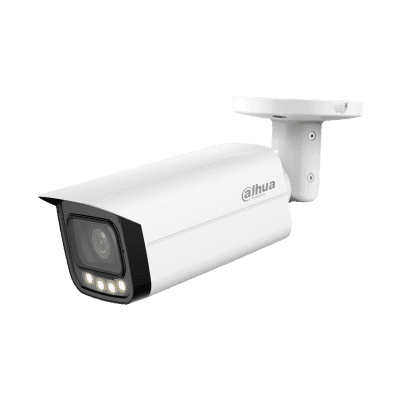 Part 1. Can I Get Deleted CCTV Footage from 5 Months Ago?
Yes. You can recover Deleted CCTV Footage from 5 Months Ago, but there are certain conditions that you need to fulfill. Firstly, you need to use a powerful and advanced data recovery tool that can recover deleted CCTV Footage. Secondly, make sure that footage is not has been overwritten many times, then it makes the recovery process more difficult.
Part 2. How to Recover Deleted CCTV Footage from 5 Months Ago
2.1. Recover Deleted CCTV Footage with the Efficient Method
iMyFone D-Back is a powerful and advanced cctv dvr camera data recovery tool. It can recover overwritten, formatted, and lost data 5 month ago. It is due to the tools that allow it to perform a deep scan and find the lost files. The cctv footage recovery tool is not only easy to use, but it is free for users. A trial version is available that anyone can download. Moreover, it is a much more affordable data recovery tool as compared to other recovery tools.
Features:
iMyFone D-Back can recover data from external hard drives, USB flash drives, SD Cards, including CCTV DVR Hard Disk.
Allows the user to perform partition recovery, which is rare in data recovery tools.
There are file type limitations in recovery tools, but this tool supports more than 1000 file types.
You can preview the data before actual recovery, meaning that selective recovery is available.
Performs data recovery in less time as it has ultra-fast scanning speed.
Step 1.After installing the tool, make sure to connect the external drive to the computer. Most CCTV use external hard drives to save the footage. Once the drive is detected, you are good to go. Select the drive.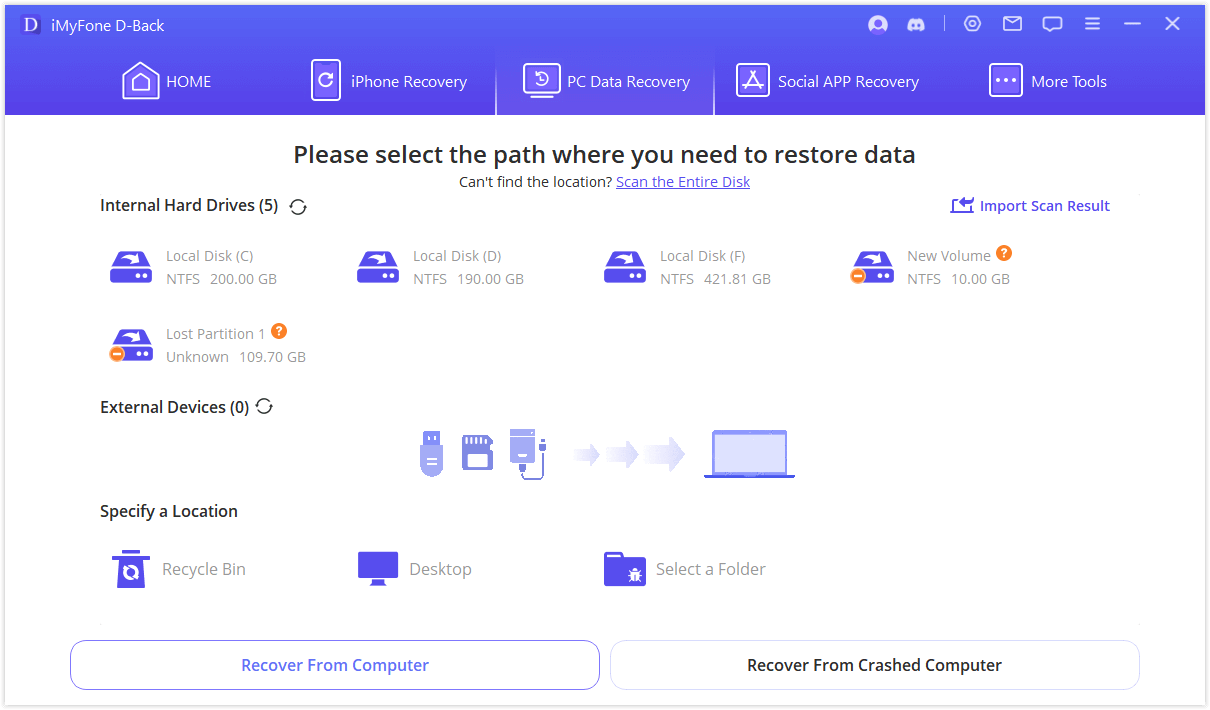 Step 2.Scan the external drive. The scanning time depends on the size of your hard drive and the performance of your computer. However, you can also stop/pause the scanning in between.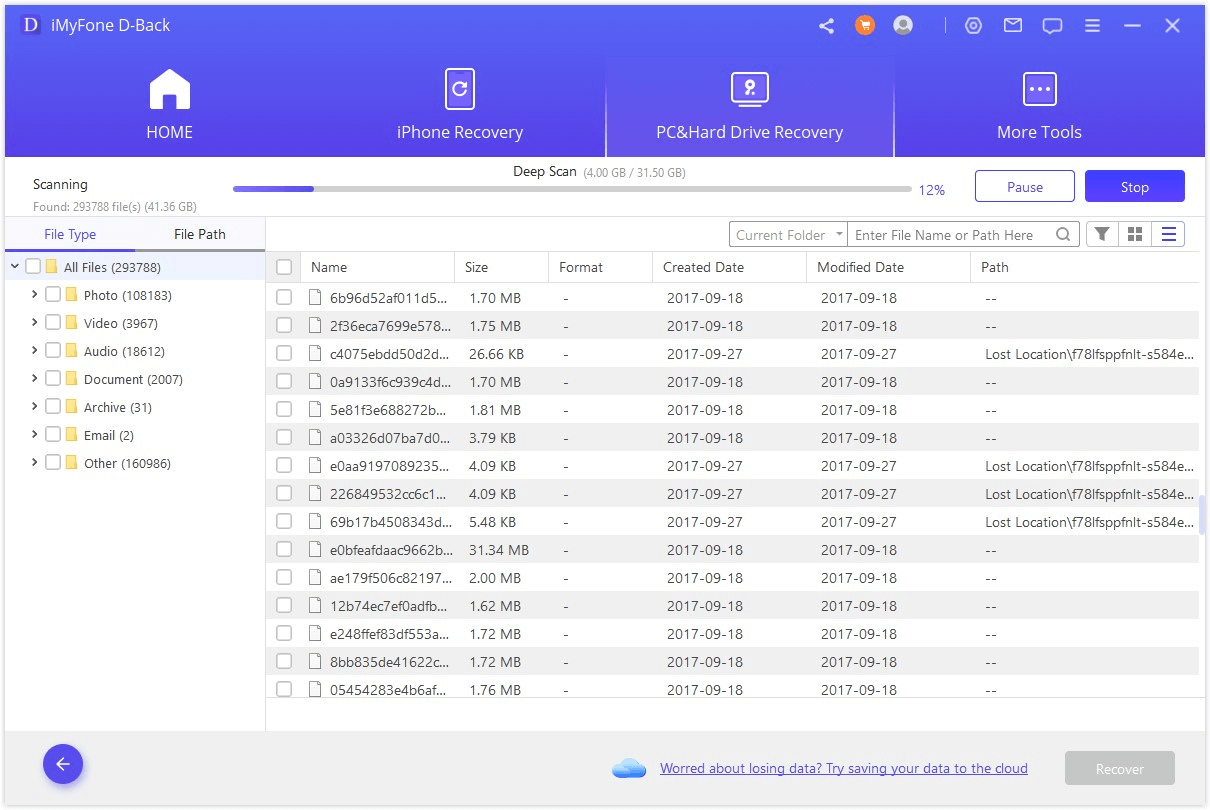 Step 3.When the scan finishes, you can preview all the files and recoverable cctv footage. Choose the files that you want to recover and click on Recovery. Select the location where you want to save the files.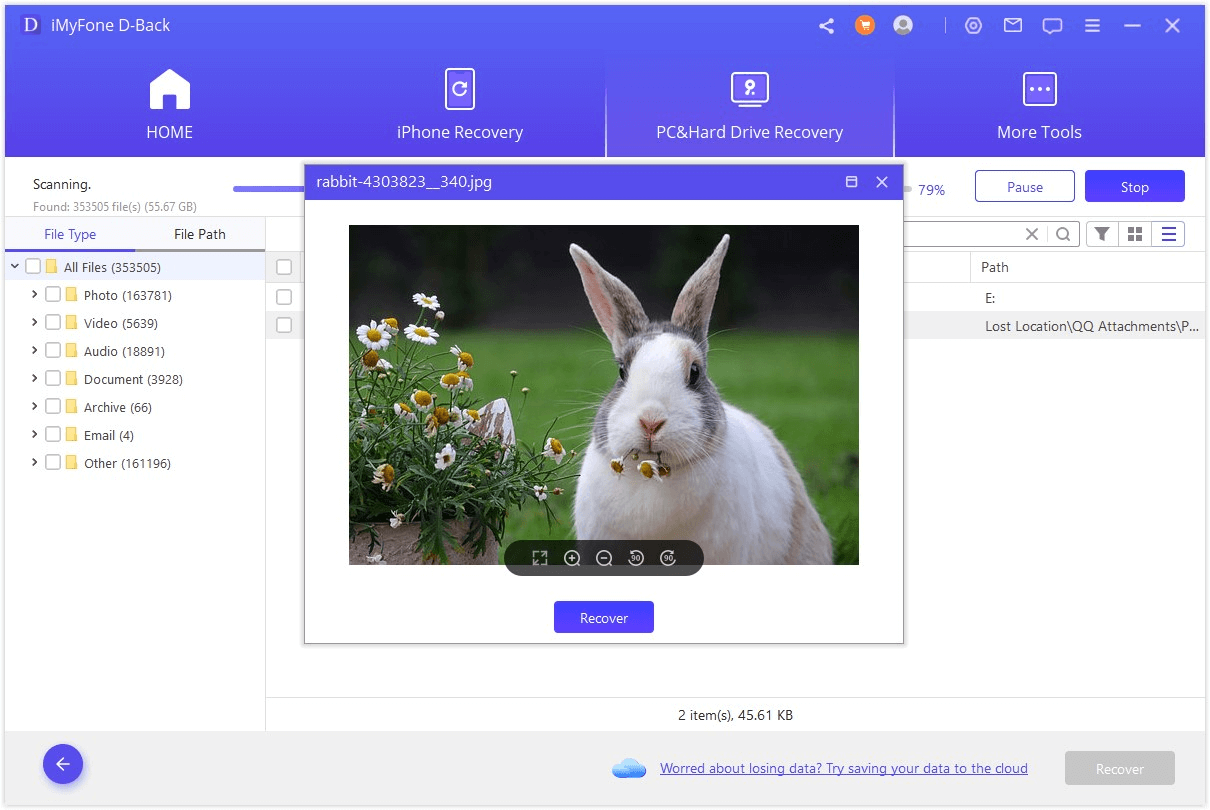 2.2. Restore CCTV DVR Camera Overwritten Data Using CMD
If you don't want to use any third-party data recovery tool, then you can use Command Prompt to recover your CCTV dvr camera Overwritten files. The method is quite simple, but you need to keep a few things in mind before performing this data recovery.
First of all, you need to have in-depth knowledge about CMD and its compatibility. If you don't have the technical expertise to recover permanently lost/deleted files, then it can corrupt your data. Moreover, this method cannot recover any bug-infected files. If you have all the skills that this recovery method requires, then you can go ahead and follow these steps.
Step 1: Open Command Prompt by going into the Start menu. Or you can open Run Command and enter CMD.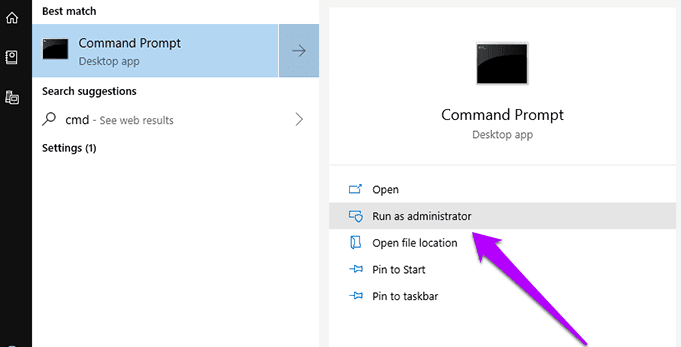 Step 2: Type chkdsk 'Drive Letter' /f in the CMD and hit enter. It will help resolve all the errors in the disk. It will take a few minutes to finish this process.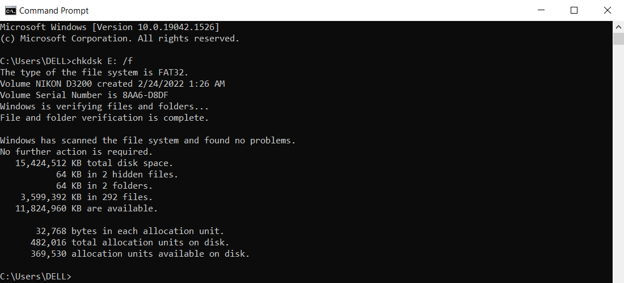 Step 3: Now, you can use different parameters and commands to fix issues and recover your lost data from the drive.
-h command helps you to show all the hidden attributes.
-r command helps you to locate all the bad sectors of the drive and recover read-only files.
/s command can help you to command the computer to look for a path location.
Part 3. FAQs
1

Can police recover deleted CCTV footage?
Yes. police can recover can recover deleted cctv footage using their encryption technique. If ordinary people want to recover deleted CCTV footage,they may choose the third-party recovery tool, such as iMyFone D-Back.
2

Is there free dvr data recovery software?
Actually, the third-party recovery tool download function is free. And it only allow you to recover small-size dvr data. However, if you want to recover a big number of data, you may buy its premium function.
3

How long does CCTV DVR camera stores keep camera footage?
Generally, most CCTV Footage gets stored for 90 days. If you deleted your CCTV footage accidently, you can recover them with mentioned 2 methods in this post.
Conclusion
CCTV dvr camera videos are very important as we have no idea what incidents it can capture at any time of the day. It not only keeps the people safe but also provides evidence to the police, which helps them solve the case. Sometimes, the hard drive has less storage, and the CCTV footage gets overwritten. iMyFone D-Back can help you to recoverCCTV footage 5 months ago without any problem. It supports multiple data types and has a trial version available for all. It can help you recover any kind of data that you like.