There is nothing more frustrating than spending days working on a document, but suddenly realize that you can no longer find it due to deletion, system error or Microsoft Word crash, and you may wonder how to restore the lost Word files. Now here's the good news, nothing deleted from your computer is deleted forever. In this post, we will introduce the verified methods to recover deleted or unsaved Word document, read on to check them out.
Method 1: Restore Deleted Word Documents from Recycle Bin
Most of the time when we deleted an MS Word document by mistake, it is not completely erased, but just disappeared from the original file folder and went into the recycle bin. All we have to do is check our recycle bin on the computer and find the deleted Word file back. Here's how:
Step 1: Find the icon on your desktop that says, "Recycle Bin".
Step 2: Double click the icon to open.
Step 3: Search through the files to see if your document is in the bin.
Step 4: If your document is there, right click and select "Restore". Your document will be returned to its original location.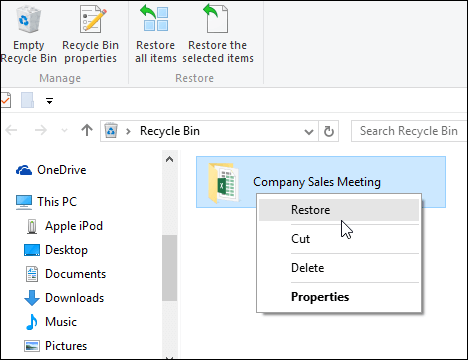 Method 2: Retrieve from Word Backup Files
If you can't find your document in the recycling bin, then turn to Microsoft Word itself for help. If you have backup function enabled and know where your document was saved, you may be able to recover your deleted Word document with a backup copy. Here's how:
Step 1: Open Microsoft Word.
Step 2: In the left hand corner of the screen you will see the "File" tab. Click on it and choose "Open".
Step 3: Under the Word Options, choose "Save".
Step 4: Under the "AutoRecover" file location, select browse and choose the location your document was last saved.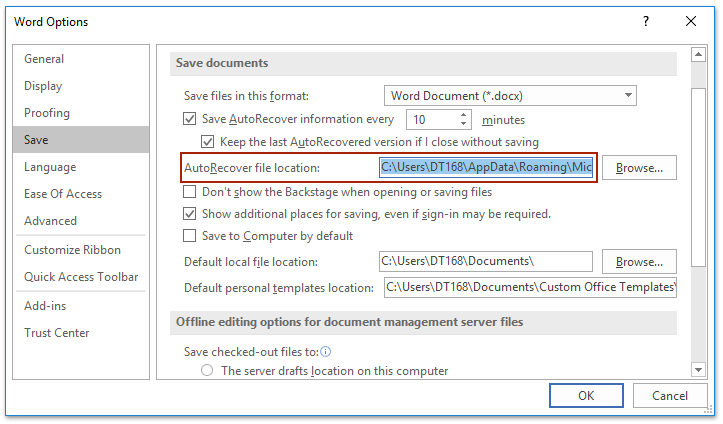 If you can find the file here, then deleted Word document recovery is successful.
Method 3: Refer to MS Word Auto Recover
If you're still having no luck after searching your backups, you can try using the Auto Recover option offered by Microsoft Word. This tool is handy if you lost your document during a computer freeze or crash. Here's how to use it:
Step 1:Open Microsoft Word. If a Document Recovery screen pops up on the left hand side of the window, you can use this tool to recover your document.
Step 2: Double click on the document you would like to recover or choose to Save as... It will recover the document up to the previous autosave point.
If a Document Recovery screen does not pop up, you can search for documents manually. Here's how:
Step 1: Open Microsoft Word.
Step 2: Under the File Tab, select "Recent".
Step 3: At the bottom of the menu you will see a "Recover Unsaved Documents" tool. Click this and browse through to see if you can find the document you are looking for.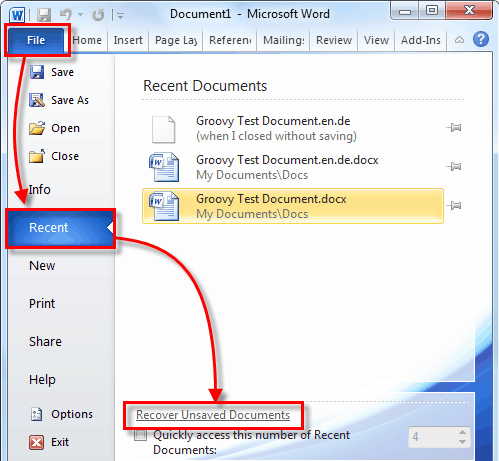 Method 4: Look into Temporary Files for Deleted Documents
Usually the system will store document copies for a temporary time, therefore we can also search for temporary folders to find back deleted Word document. Here's how:
Step 1: Open My Computer, press F10, and ensure that you are able to see hidden files and folders. Close My Computer.
Step 2: Open Windows Search.
Step 3: Search for .tmp files.
Step 4: Explore through files until you find the document you are looking for.
Method 5: Search for "~" Files to Retrieve Word Files
When Word Documents are temporarily saved, they often start with "~". You can use your Windows Search option to search for files with this character to find back your deleted Word documents. Here's how:
Step 1: Open Windows Search.
Step 2: Type ""~"" into the search box.
Step 3: Scroll through all documents to see if you can find yours.
Method 6: Recover Permanently Deleted Word Files with AnyRecover Software
If your Word Document has been permanently deleted and all the above methods fail to retrieve your document, you can still take advantage of professional recovery software. Tools like iMyFone AnyRecover can go deep inside your computer to find lost files and folders that basic computer tools cannot find. How? When you have permanently deleted files and folders, they are very well hidden from human eyes, but not totally wiped. AnyRecover, as a professional data recovery tool, will recover your permanently deleted or unsaved documents with deep-scan algorithm.
Easy Steps to Recover Deleted Word Document with AnyRecover:
Step 1: Free Download and launch the AnyRecover software on your computer.
Step 2: Select a location where you lost the Word document. Once you have confirmed, click on "Start".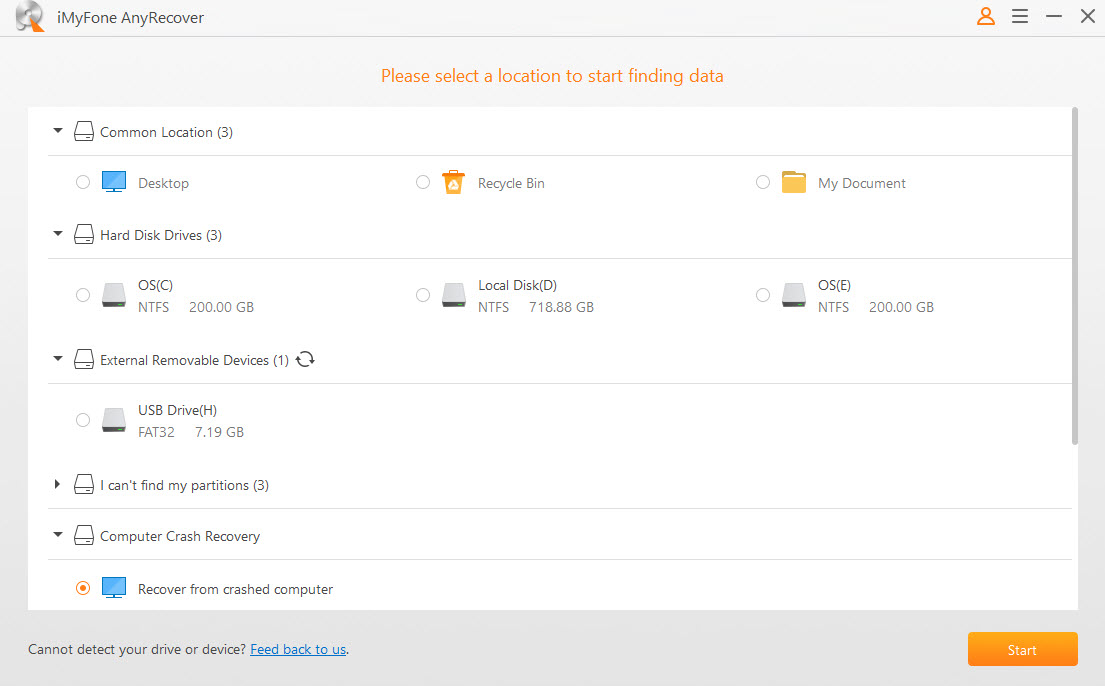 Step 3: AnyRecover will start to scan all the files, you can pause or stop during this process.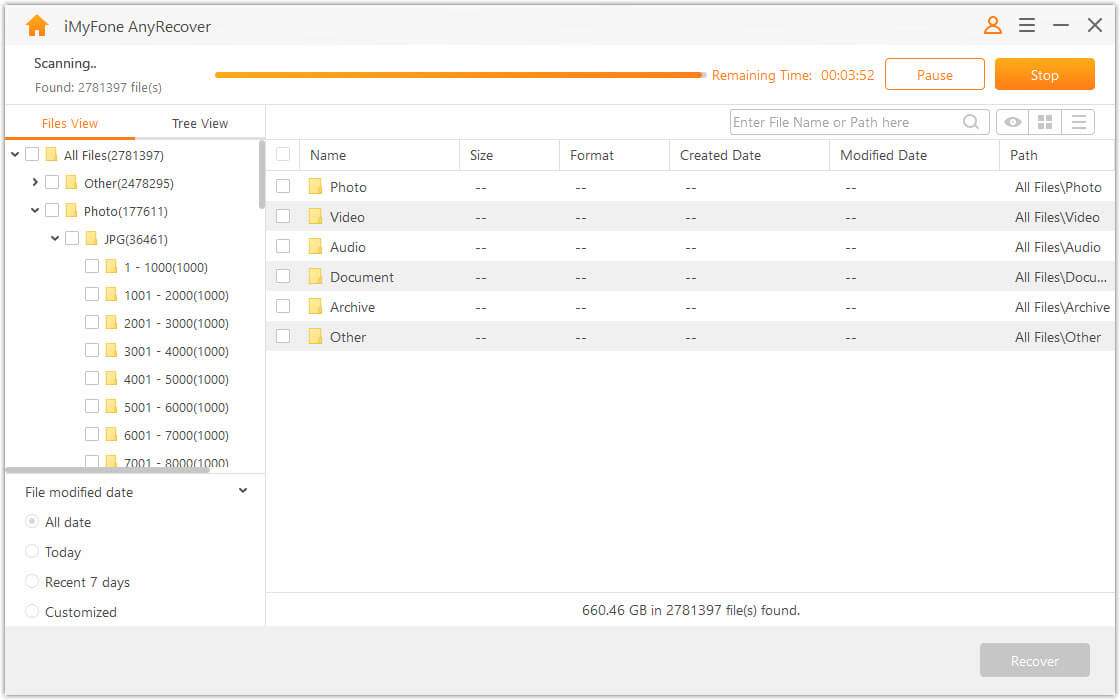 Step 4: When scanning process finished, AnyRecover will list all your lost files. You can choose to "Preview" and "Recover" the deleted Word document.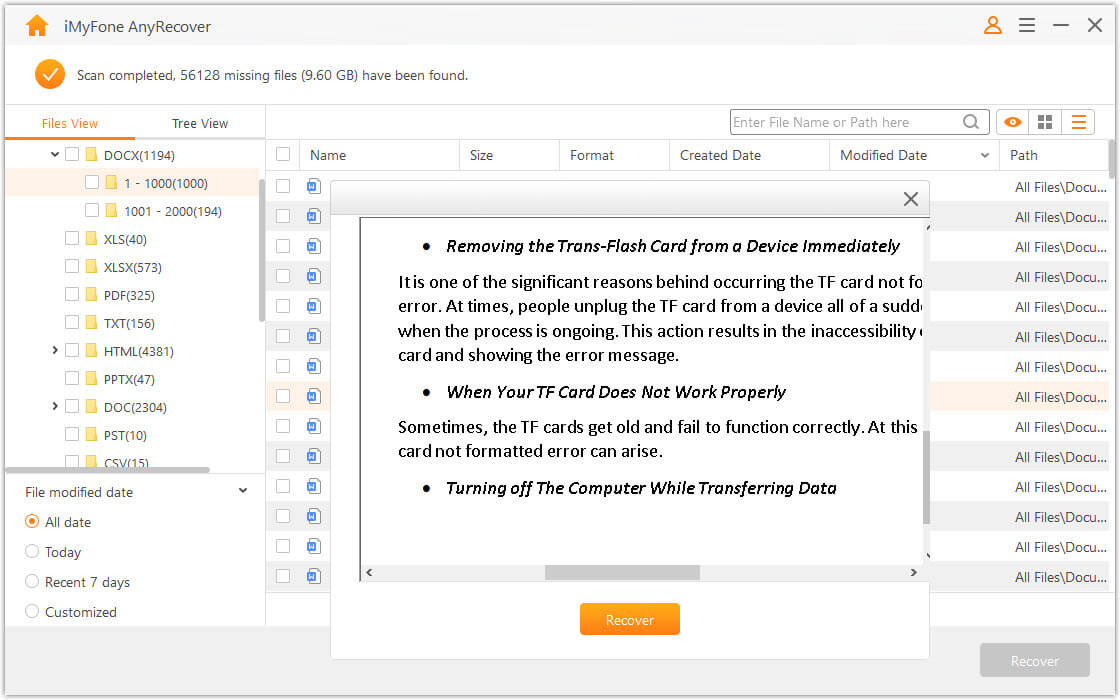 Final Words
---
If you have deleted a Word document by mistake, don't panic yet. With the methods stated above, there is a good chance to recover deleted Word documents, especially if you have iMyFone AnyRecover in hand, which will search deep into the hard drive of your computer and retrieve your missing files!