An overwritten file can create a stressful moment for the users who lose essential data through it. For all people facing this situation, we have brought some most effective ways that can increase the chances of data recovery. Read this article thoroughly. It will explain methods with and without software. Follow these methods; you will hopefully get your overwritten PPT quickly.
Part 1: Is It Possible to Recover Overwritten Data
Is it possible to recover overwritten data? People usually answer this question with uncertainty. The reason is that there are various possibilities for data recovery. Different computers have different circumstances that affect the data recovery of replaced and overwritten data files. In most cases, it becomes impossible to retrieve overwritten files because of their replacement with other new or destroyed files.
Any new file replaces and uses the data storage space and destroys the overwritten file, but there are some chances that your overwritten file or some part of that file can be recovered. No doubt, the chances are less, but at least you should try once to get your essential data back. So, try all the below-mentioned methods, which will hopefully recover your overwritten PPT file.
Part 2: How to Recover Overwritten PowerPoint Files in Windows 10/MAC
This section will show how we can recover overwritten PowerPoint file MAC without Time Machine. We will use a software named D-Back Hard Drive Recovery Expert by iMyFone. This is desktop-based software that helps to recover 1000+ different formats of data from diffvariousrces. The other is available for MAC & Windows and is free to download.
Here are the easy steps you need to follow to recover your overwritten PPT file through D-Back Hard Drive Recovery.
Steps to Use:
Step 1: Launch iMyFone D-Back Hard Drive Recovery on your MAC/computer and open the software.
Step 2: Now, you will have to select where your overwritten PPT file was located. All the folders and locations on your MAC will appear on the screen. Select the location.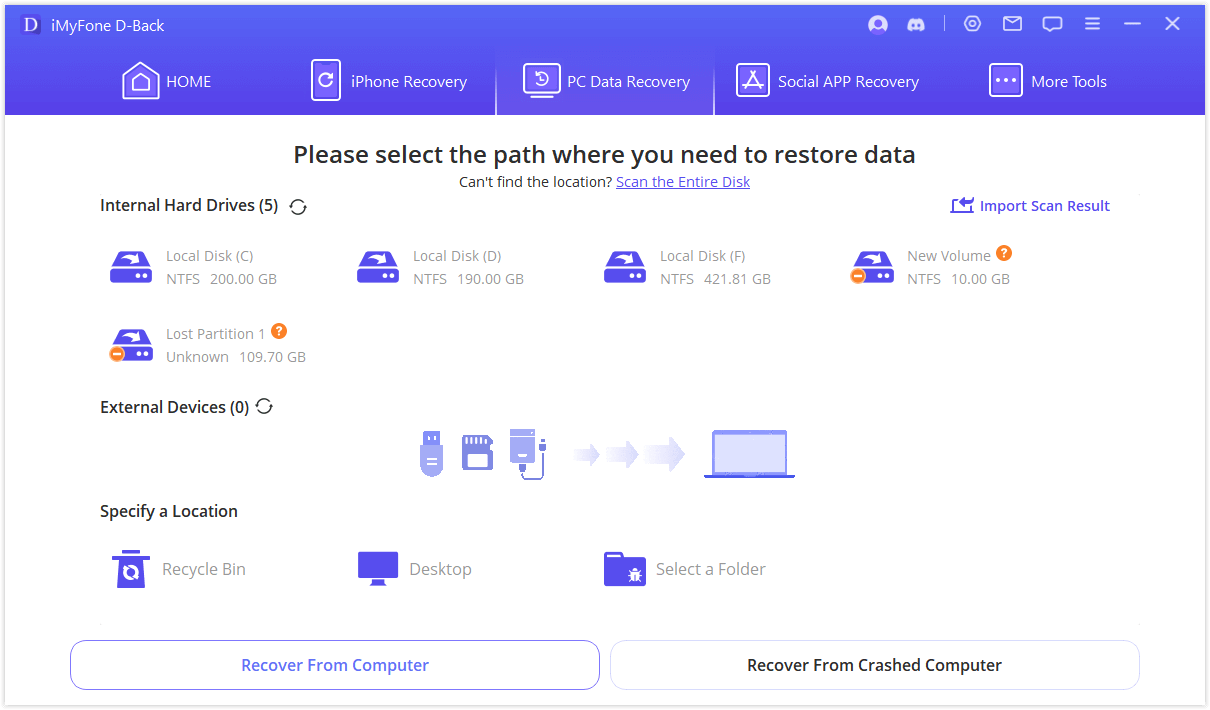 Step 3: When you select any location, D-Back will start deep scanning the selected set folder with a progressive bar screen. This scanning will show all the recoverable files from that folder on the screen. If you find your file there, then you can recover it.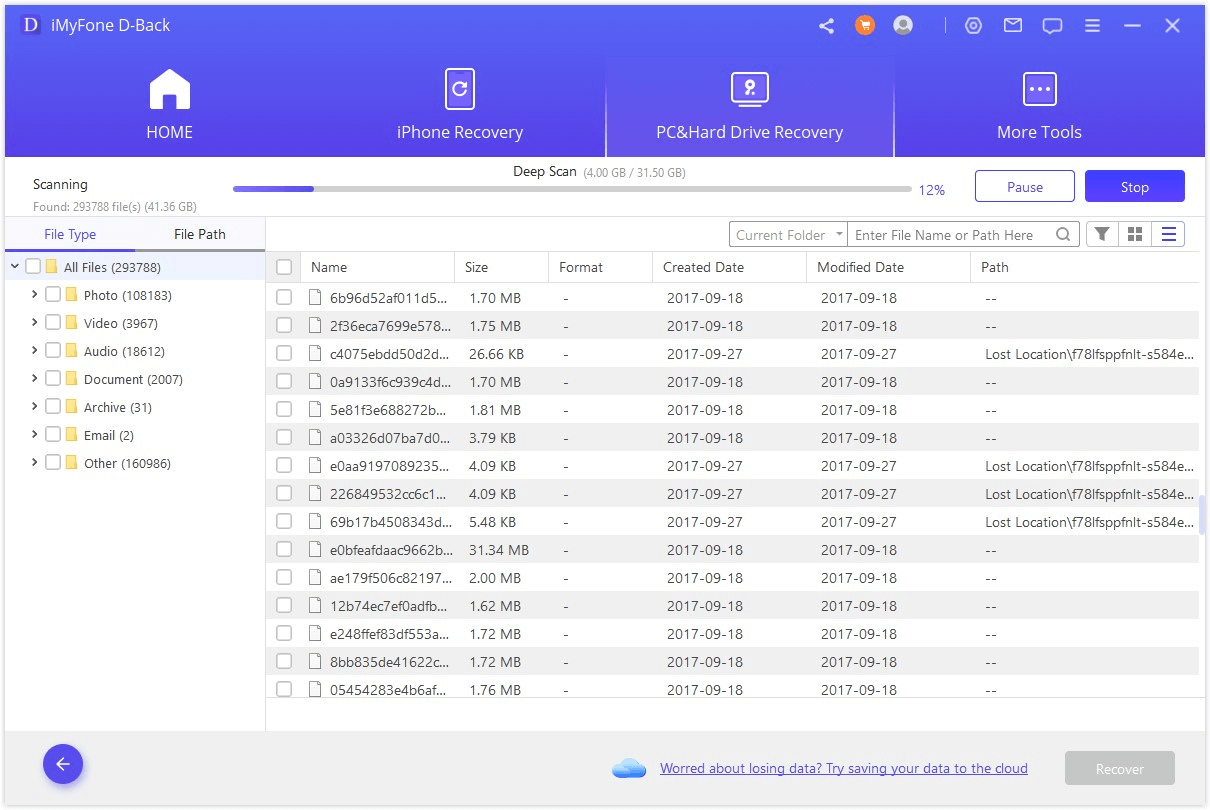 Step 4: Now, select the file and click on it to preview the data before recovery. You can also use the File Type and Path options to locate your lost file. In the end, click the Recover button, and select the location. The file will be recovered and restored to the desired folder.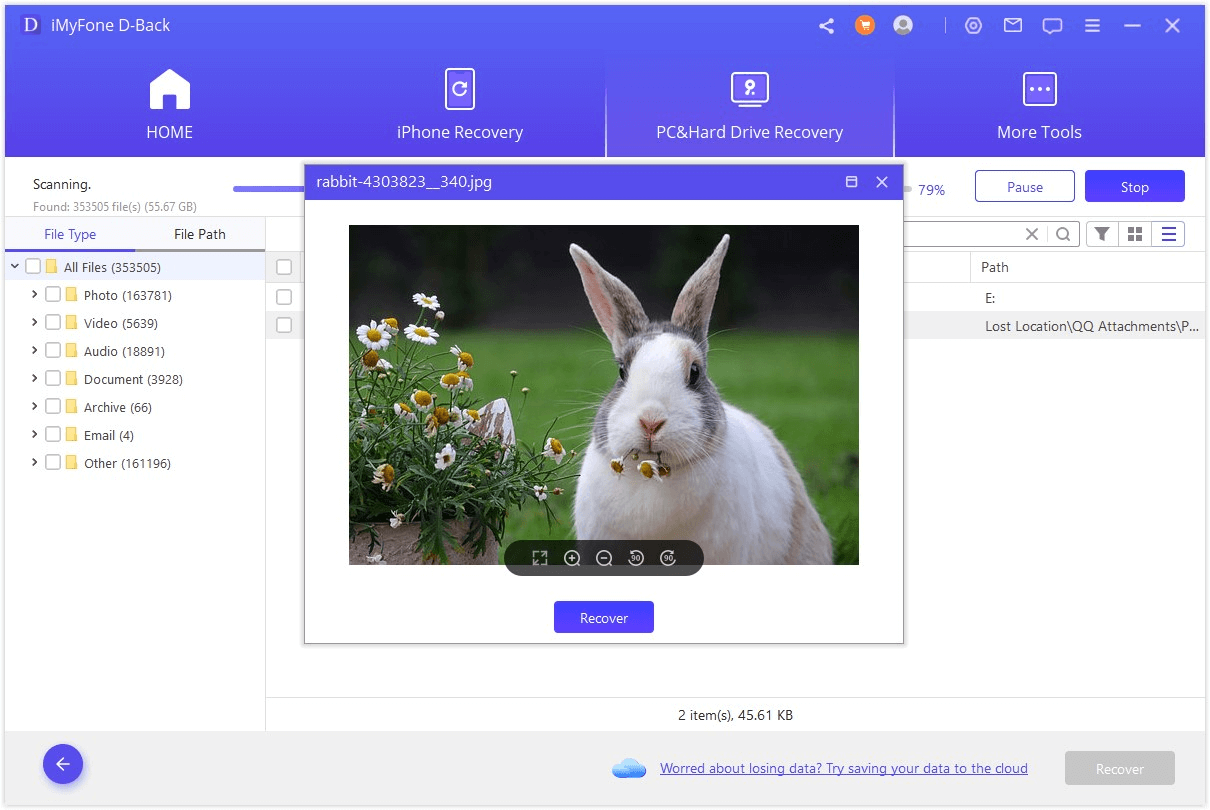 Part 3: Recover Overwritten PowerPoint Files with Other Options
We have shared the best software to help you recover your overwritten file from MAC. Now here are some best alternatives to using the software. Through these methods, there are chances that your data will be retrieved. These methods are for Windows.
3.1: Recover Overwritten PowerPoint Files through Windows Security Restore System
You can use this method if your overwritten data consists of system files. This is a built-in restoring system; you will not have to use any software. Follow these easy steps for rolling back your approach to the previous mode.
Step 1: Go to the Start button and open the Control Panel. Now click on the System and Security >System options.
Step 2: Now, select the System Protectionlink and click on the System Restore button.
Step 3: This will show you a list of different manual backups of different computer states. Select the point according to your situation (date and time). Typically, the system selects the most appropriate point automatically. Now, click the Next button to show you a prompt, follow it, and restore your data.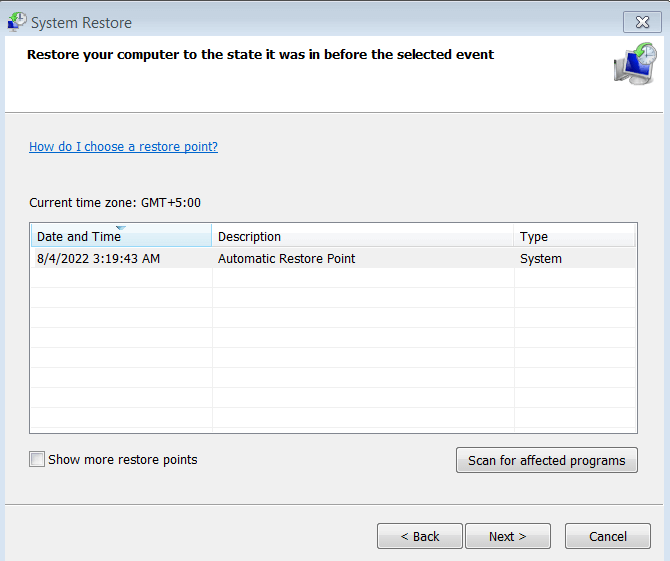 3.2: Recover Overwritten PowerPoint Files through Previous Version
This is another method named the Previous Version Method that you can use if you have already activated the Windows Backup Service on your computer. If your Windows Backup feature is not enabled, this method will not help you.
Step 1: Open File Explorer and navigate to the folder where the overwritten file was located.
Step 2: In the folder, right-click anywhere and get a drop-down menu. Select the Properties > Previous Version from this menu.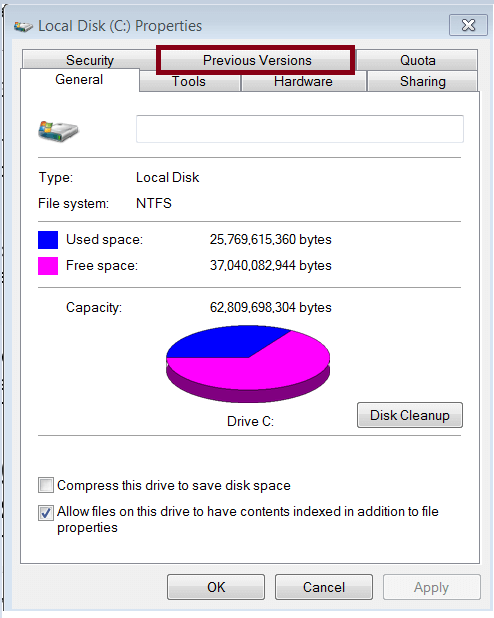 Step 3: Now, a window will appear on the screen with different old versions of your computer. Select the one which can give you your overwritten file. These versions have data and time mentioned, making it easy for users to identify any particular performance.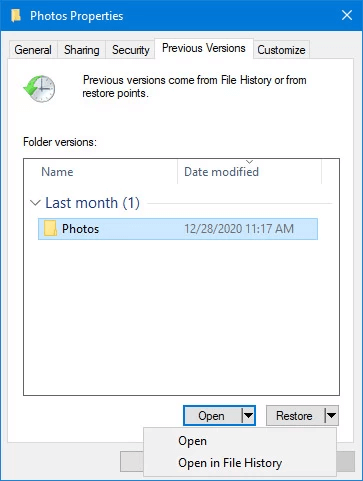 Step 4: Select the previous version and click on the Recover button. This will help you get the files back you used in the earlier version, and you might get your overwritten PPT file.
Part 4: FAQs about PPT Recovery
4.1: How do I recover PPT I accidentally written over
There are different methods for recovering overwritten files on Windows and MAC. In this article, we have shared the top 3 ways to give you your lost or overwritten PPT file. Moreover, you can also use other third-party fools or software for this purpose. If you follow the methods mentioned above, there are high chances that you can get your overwritten PPT file.
4.2: How can I recover the previous version of the PPT file
The previous version of PPT files can be recovered in different ways, but the four most suitable and effective methods are:
Through Windows Security and Restore
Through PowerPoint
Through external software like iMyFone D-Back Hard Drive Recovery Expert
Through File Explorer's Previous Version.
Conclusion:
How to retrieve overwritten PowerPoint files? This seems a callous question because of uncertainty in its answer. No doubt, recovering an overwritten file is nearly impossible or a challenging task, but it becomes possible in some instances. Many advanced and highly designed software can quickly retrieve these files in the market.
We suggest you try D-Back Hard Drive Recovery Expert. This software is highly intended to scan and recover the lost, crashed, and overwritten data from computers and external storage devices. Moreover, you can also go with the Windows built-in features to get your data back without using any external software or a third-party app.