Don't worry if your important PowerPoint file has been corrupted. You can recover the file from the storage. We are here to help you out. This article is a complete guide on how to recover a corrupted PowerPoint file easily and free. We will share different methods to fix corrupted PPT files. We will also tell you how to avoid future file damage. Read it carefully to know the best solution for your problems.
Part 1. How to Recover a Corrupted PowerPoint File Online Free
When it comes to recovering corrupted PowerPoint files, there are three common methods. You can use any software or desktop application, PowerPoint built-in recovery option, and temp files.
1.1. Recover Corrupted PPT Files with Advanced Tool
iMyFone D-Back Hard Drive Recovery Expert is your best choice to recover corrupted powerpoint files. This software is packed with high-end features to recover different data types from almost all types of storage and sources.
D-Back Hard Drive Recovery proves effective in various scenarios, including deleted files, system restore, emptied recycle bin items, raw partitions, formatted data, lost partitions, external devices, virus attacks, and more. This extensive compatibility allows it to retrieve almost 1000+ data types, making it suitable for a wide range of data recovery needs. Moreover, D-Back can also recover corrupted PPT files, along with damaged photos and videos, with just a few simple steps.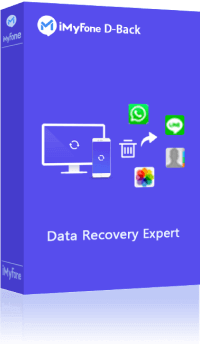 1,000,000+ Downloads
Key Features:
Supports to recover data from corrupted SD card, SSDs, external disk, USB Drive and more.
Recover 1000+ types of data, includingpowerpoint files, photos, videos, emails, audio files, ect.
Allows you to preview and selectively extract data.
Compatible with Windows and MacOS.
Corrupted files repair - allows you to effortlessly fix damaged PowerPoint files, photos, and videos, ensuring the recovery of vital data.
Here is the simple way of using this software to recover your PPT files.
Step 1: Download and install the software on your device. It is available in both versions for MAC and Windows. Now, open the software. All the computer drives will appear on the screen. Select and open the drive where the PPT file was located.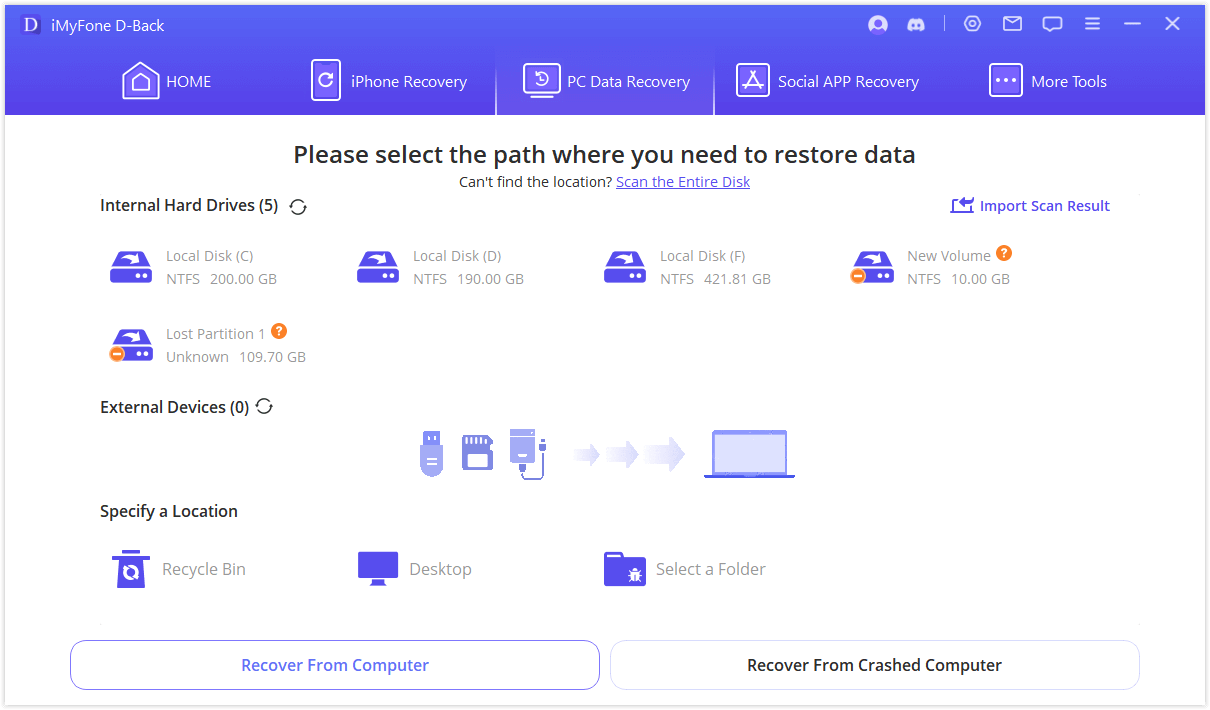 Step 2: D-Back Hard Drive Recovery will start scanning that folder and show you all the files on the screen. You can monitor the scanning process through a progress bar.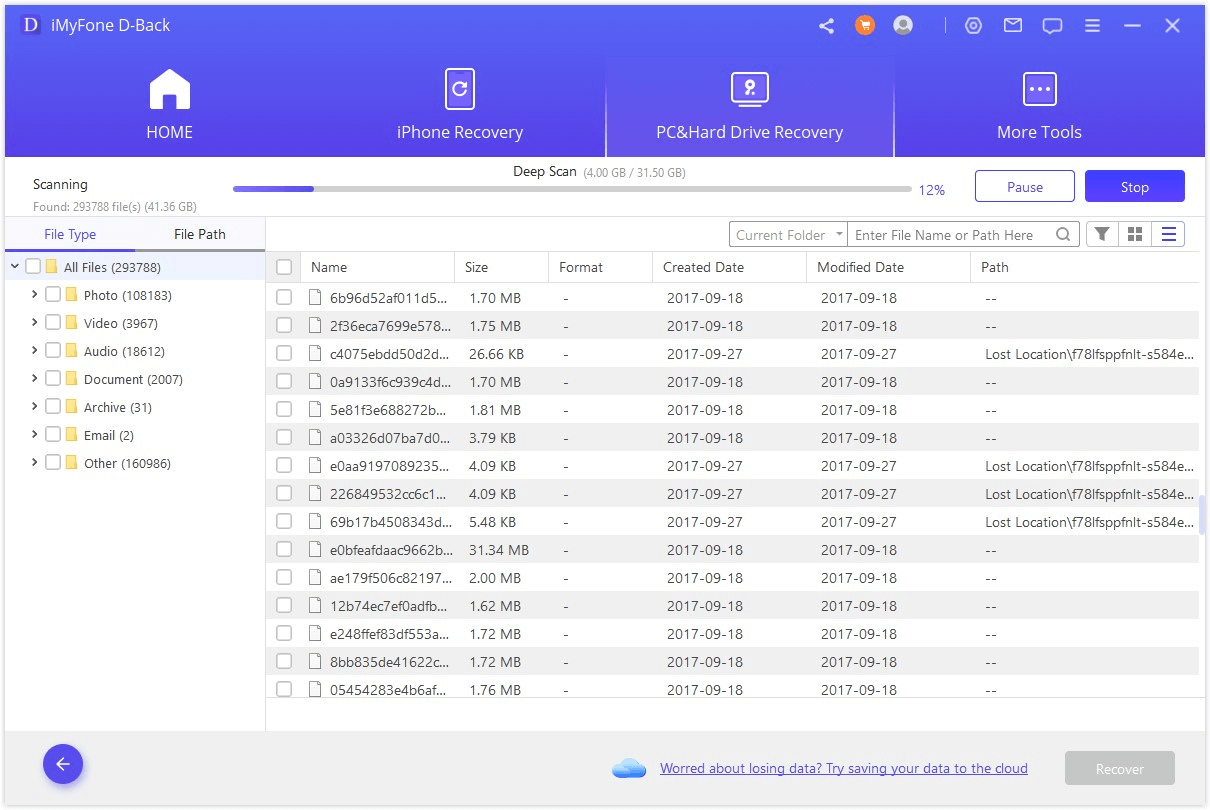 Step 3: Select the File and click on it to open. You can preview the File before recovery. Once you are satisfied with your File, click on the Recover button and save it to the desired location on your device. Additionally, for repairing corrupted files, simply click on "Repair Corrupted Files," upload the corrupted PPT file, and proceed with the repair process.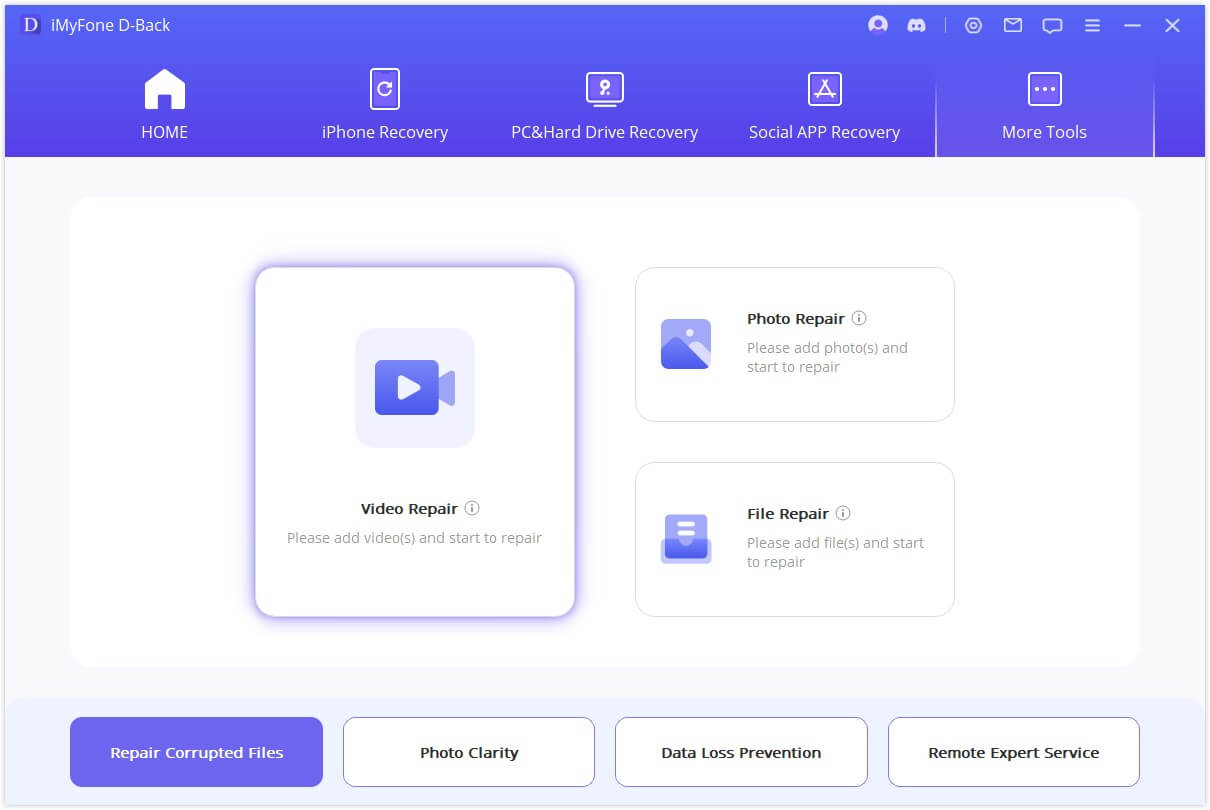 1.2. Recover Corrupted PPT Files Free with Built-in Online Tool
PowerPoint presentations files become corrupted, lost, and damaged due to different reasons. It sometimes disappears on its own before its completion, and sometimes it does not open after saving it. All these situations become stressful when it comes to important data in that PPT file. Here are the solutions to easily recover corrupted PPT files using the built-in free features.
Method 1: Recover Unsaved Corrupted PPT Files
Microsoft Office 2010 and above versions have an option with the name of Recover Unsaved Presentations. This feature helps to recover the unsaved files free of cost. You can use this same option to recover your PPT corrupted File, which was left unsaved.
Step 1: Launch MS PowerPoint and click on the File button. Select Open > Recent.
Step 2: You will see the recent places in the left bottom corner of the screen. Now, click on the Recover Unsaved Presentations.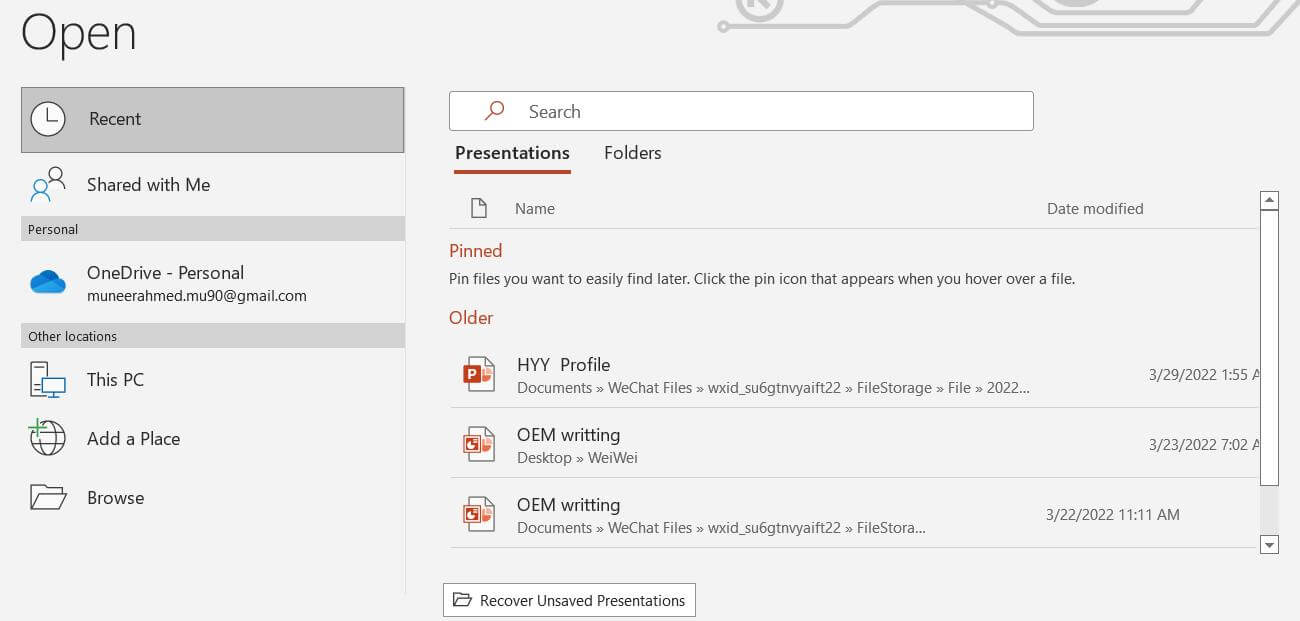 Step 3: Now, you will see a list of files from which you will have to select your files. Select and click on your File and save it to another place of your choice.
Method 2: Recover PowerPoint Files with Temporary Files
You can recover your lost PPT file from the temporary files folder on your computer. For this, you will have to struggle a bit to find the File that matches the size of your PPT file. This can help you to recover your File. Remember, this method does not work every time, but it is fine to try at least.
Step 1: Open This PC.
Step 2: In the search bard, type PPT*.temp and search. You will see different files on the screen. Now, select the File that matches your PPT file criteria.
Step 3: Rename that File and save it to any other location on your device. This might help you to recover your original File.
Bonus Tip: How to Repair Corrupt PPT Files Online Free
Repairing PPT files can be done in a few minutes with the help of online repairing tools. Many online tools are available that help repair damaged or corrupted files with a single click. We are also going to share one fantastic online tool to repair your corrupted files.
Step 1: Go to the online tool through this link "https://powerpoint.recoverytoolbox.com/online/" and click on the Select File button.

Step 2: Enter your email address and click on the Next Step button. The software will start repairing your File automatically.
Step 3: After a few minutes, the File will be repaired, and you can download and save it on your device.
Part 3: FAQs
1

Why My PPT Files Get Corrupted?
PowerPoint files get corrupted due to many reasons. These reasons are avoidable, and you can avoid them to reduce the risk of PPT file damage. Some of the main reasons are:
Take out the external device (USB) the during PPT file downloading.
Poor internet connection.
Copying and pasting corrupted formats from other files.
Shutting down PC before completion of PPT file downloading.
2

How to Open a Corrupted PPT Files?
It sometimes happens that the corrupted PPT refuses to be opened. If you are also facing this, a few things might help you out. You can insert the corrupted PPT/slide into a new one. This can show you the corrupted File on the screen. Other than this, you can also try to open the corrupted File by opening its temporary File. PowerPoint has a built-in feature to create temporary files for all the designed presentations. This might help you to show the corrupted one.
3

How to Recover Unsaved/Crashed PPT Files?
No doubt, there are many data recovery options and methods nowadays. But it is essential to take precautionary measures while using PowerPoint to avoid data loss. Always create more than one backup for your files to recover them whenever you need. Start the data recovery process immediately after losing data, and do not put your devices under pressure by overwriting and overprocessing. Try to use the best method to recover your data. You can read the above-mentioned parts to know PPT deleted file recovery in detail.
4

How to Recover Overwritten/Replaced PPT Files in Windows 10?
Like all other versions of Windows, Windows 10 also has a built-in feature to recover overwritten files. This feature is not only for PPT files, but you can also recover PDF, Excel, and Word files through it. Simply open File Explorer and go to the folder where the File was stored. Now, right-click and select the Properties> Previous Version. You will see your early or recent overwritten files and can receive them from there. But it only works if the feature is enabled.
5

How to Recover Permanently Deleted PPT Files?
Permanently deleted files can be recovered through Windows backups and restoring features and through backup software and tools. You can use the above-mentioned tools to know how to recover permanently deleted PPT files.
Conclusion
We have discussed all those methods that will help you to recover corrupted powerpoint files in an easy way and free of cost. There are different solutions. If you need the best results, you can choose iMyFone D-Back Hard Drive Recovery. It is a splendid data recovery tool that will recover your File without any data loss. Download it for free and scan your computer.