SD cards are very helpful in expanding the storage of devices and have been commonly used for a long time. But sometimes, it creates various issues. If you are also facing the SD card unsupported file system and do not know the right method regarding how to recover unsupported files, then this article is for you. We are going to tell you the reasons, solutions, and software to use for SD card unsupported file issues.
Part 1. What are Unsupported Files on SD Card
Unsupported files on an SD card mean that your SD card contains files that are not readable or supported by the device in which you are using that card. Sometimes, files on SD cards become unsupported due to a shortage of space and overloaded data. This also makes the system of the device detect the file types, and in return, the device shows an unsupported files issue.
This issue needs to be solved through external software or a third-party tool. Otherwise, you will only be left with the option to Reset or Format the SD card, and you will lose your data. You can also avoid different situations to remain away from this error. All these reasons will be discussed later in this article.
Part 2. How to Recover Unsupported Files/Photos/Videos from Unsupported SD Card
For SD card recovery, you will have to use any external software that can recover your files using its powerful algorithm. You can try iMyFone D-Back Hard Drive Recovery (the best data recovery software). It helps to restore data from SD cards, Cameras, and USB flash drives in a very simple and easy way.
The software allows users to experience a simple procedure for restoring 1000+ types of data from different platforms. You can download and use its trial version free of cost. If you want to enjoy premium features, you will need to buy its paid plan. Follow this guide to use iMyFone D-Back Hard Drive Recovery to recover unsupported files from SD cards.
Step 1: First of all, connect your SD card to your computer through any card reader. Make sure that your computer will detect that card before proceeding further.
Step 2: Download and install iMyFone D-Back Hard Drive Recovery on your computer. Open the software on your PC and select your SD card. The software will automatically scan overall data from that particular selected device when selecting the device.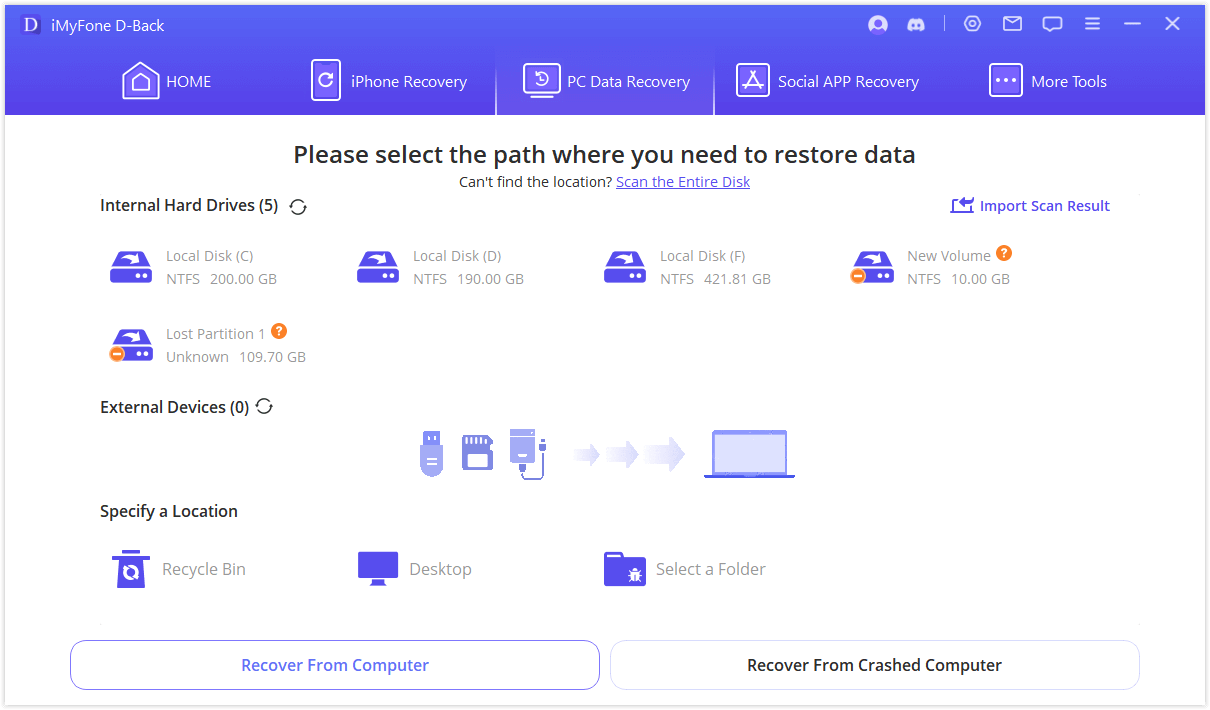 Step 3: During scanning, all the files will start appearing on the screen one by one. The scanning period will also depend upon the size of the data. However, D-Back Hard Drive Recovery also shows you an option to "Pause and Stop" the scanning process whenever you want.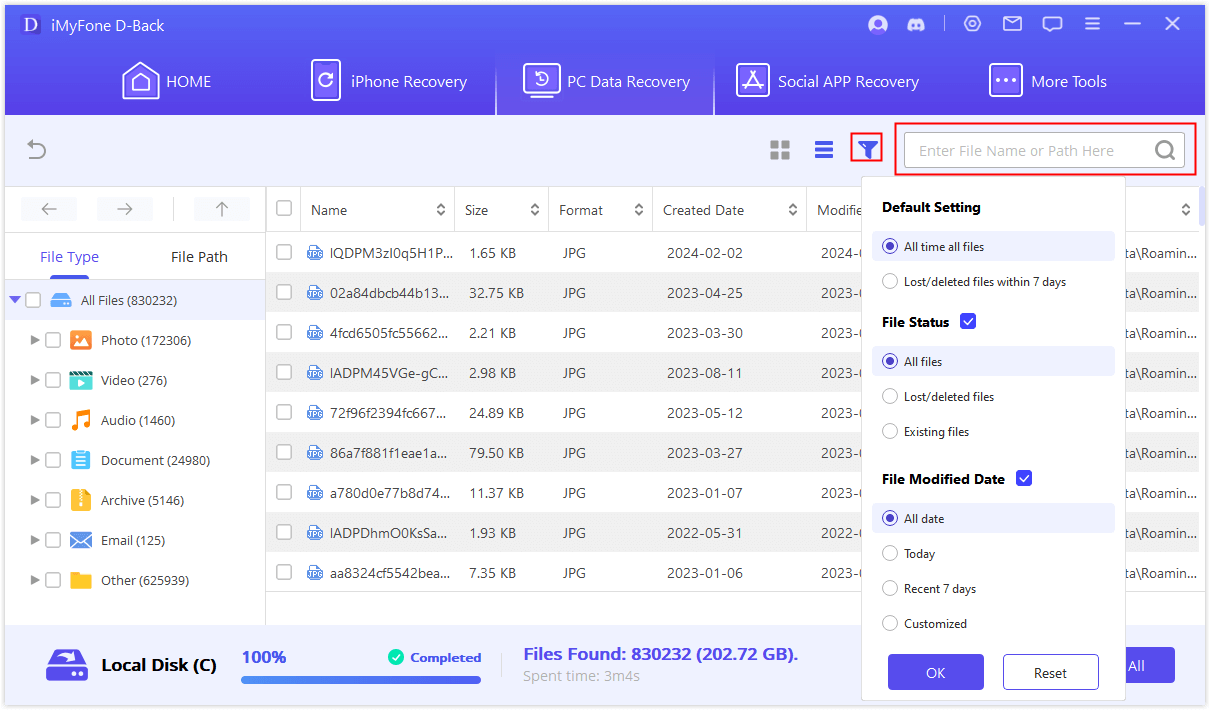 Step 4: Once you have seen your file scanned on the screen, click on that file and preview the data before restoring it. In the end, click on the Recover button to restore that specific file from the SD card. The software will also ask you to save the files to any desired location on your PC.
Bonus Tip: What to Do When SD Card is Unsupported
You can do many things to solve the problem of an unsupported SD card file system. Some of them are listed below:
Restart your device.
Use the SD card on another device.
Remover and insert the SD card two to three times repeatedly.
Restore data through any software.
Format the SD card.
The last option, "Format the SD card", will be harmful because it deletes all the data stored on the SD card and leaves no recovery chances. Follow the other four options listed above; these will solve your issue. You can use iMyFone D-Back Hard Drive Recovery for this purpose because it is the safest and easiest method to deal with unsupported files on an SD card.
Part 4. FAQs
1

Why Does My SD Card Say Unsupported?
It can be due to various reasons. Sometimes, SD cards stop responding on their own and show this error after being used for a long time. But it also happens because of improper usage.
Use of SD cards in devices having viruses
Overloading SD cards with data
Improper ejection or insertion
Removing SD card without switching the device off
Not using the "Safely Remove Hard Drive" option on laptops and PC
2

How Do I Fix An Unsupported File?
This article has already discussed all the methods regarding "how do I fix an unsupported file issue?". You can try D-Back Hard Drive Recovery and get your data back.
Conclusion
Solving the issue of unsupported files on the SD card is no longer a difficult task now. There are many ways to get rid of this problem quickly. You should try all the suggested methods before formatting your SD card because it will save your data. The most powerful method is using the iMyFone D-Back Hard Drive Recovery; it will restore all the data on the SD card and prevent it from getting lost. The software is safe, easy, and convenient because of its powerful algorithm to scan all the data automatically. Not only for SD cards, but you can also use it for other storage devices for restoring almost 1000+ data types.