If you are looking for ways for how to check iCloud email,then you have stepped into the right place. Mostly Apple users are unaware to check their emails on iCloud. iCloud gives you the access to read, write, forward and save drafts like an ordinary mail. The best thing about iCloud is that you can access it from anywhere. It doesn't mean that you can only access to iCloud emails by having a MacBook, iPhone or iPad. You can access it through Android phones and by any Windows computer or laptop. The iCloud is like a modern web which can easily run on any system that is available to you at the moment. For the fresh users of Apple who are still confused that how to check iCloud email, stop confusing because you just need to have an Apple ID account to access your emails.
Part 1: How to Check iCloud Email on The Web
The procedure to understand that how to check iCloud mail can be tricky. But if you understand it, it will be very easy and you can have its access anytime, anywhere. Here are the steps that you can follow in order to access iCloud emails on the web.
Open any web browser you use or have and go to the official website of iCloud where you have to put your Apple ID or iCloud email or password.
After you have logged in, click the mail icon that you can see on the screen.
This will load the iCloud emails that provide you the access to the drafts, archives, inbox, outbox,and trash and other folders.
Here you can see your iCloud emails.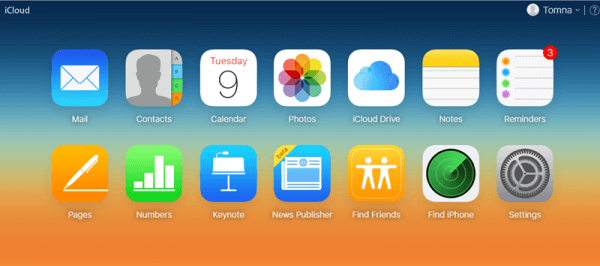 Part 2: Tip & Tricks You May Concern About iCloud Email
After trying it, you can check your iCloud emails anywhere by using any web browser. This procedure gives access to you for not only viewing and replying back or sending a new mail but you can also forward the iCloud email to Gmail.
Forward iCloud Email to Gmail
Why worry about two accounts when you can have all the emails transferred to one account? Even we have to check iCloud email and it is difficult in handling two accounts. So, for this reason, there is a much easier way that you can forward the iCloud email to Gmail.
Here are the steps below:
Log into the iCloud account.
Click the icon of mail you see on your screen.
In the bottom left corner, you will see a settings button, click on it.
After that select the rules option from the gear.
After clicking the rules, you will see options to add a rule.
Here you will see a pane where you have to add this information. (In the box 1: Select "is addressed to" from the drop-down menu; in the box 2: You have to enter you Apple, iCloud, and Mac email addresses; in the box 3: Write forward to the drop-down menu; in the box 4: Enter the email address where you want to forward them.)
In the end, click done.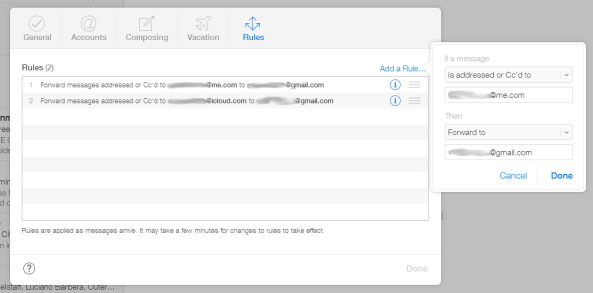 Set up iCloud Mail on Your Different Devices
As we talked above that iCloud is a modern web browser and besides seeing your emails on the web through iCloud, you can learn how to check your iCloud email on iPhone, Mac and other devices. For setting up, you must have your iCloud email address. So, here are the three devices on which you can set up your iCloud email.
1

Set up iCloud Mail on Your iOS Device

Here are steps for this procedure:
Go to iCloud mail settings on your iOS device.
Add your device.
Then turn on the mail.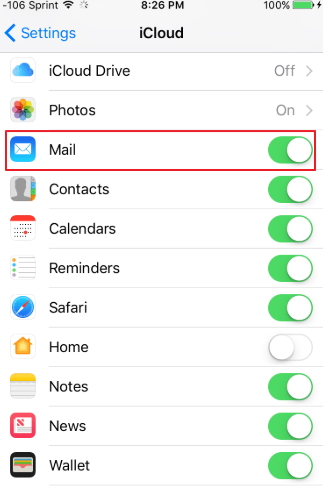 2

Set up iCloud Mail on Your Mac

Here are steps for this procedure:
Go to the Apple menu.
After that go to the system preferences.
Click iCloud and then select mail.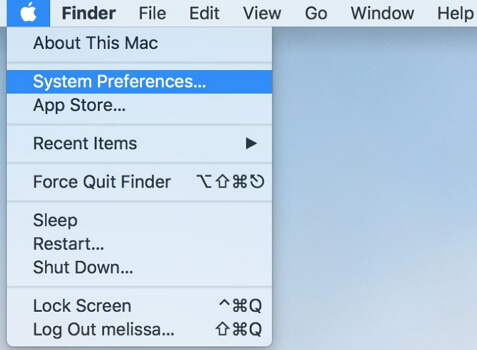 3

Set up iCloud Mail on Your Windows Computer with Outlook

Here are steps for this procedure:
Open iCloud on Windows.
Select all the options like mail, contacts,and tasks etc.
Apply the settings.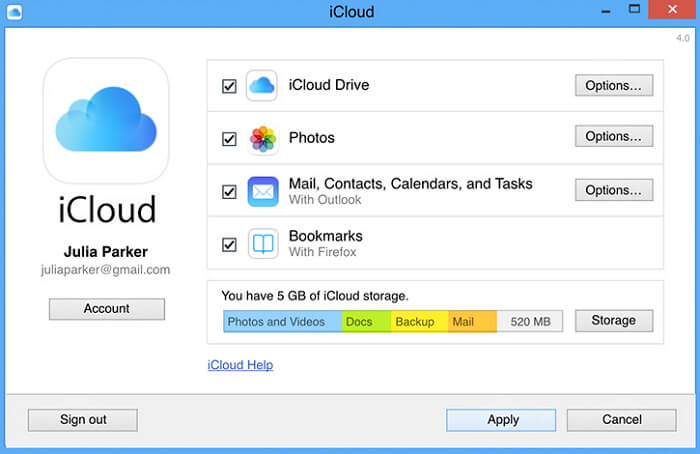 Check The System Status Page
Knowing how to check iCloud mail is pretty great, but how would you check the system status for issues? Here are some easy steps:
Open the iCloud and then open its system status.
Locate the mail section in the list of system status.
If the circle next to the mail list is green then everything's fine. But if it's blue there is a recent problem that might cause iCloud email to stop working.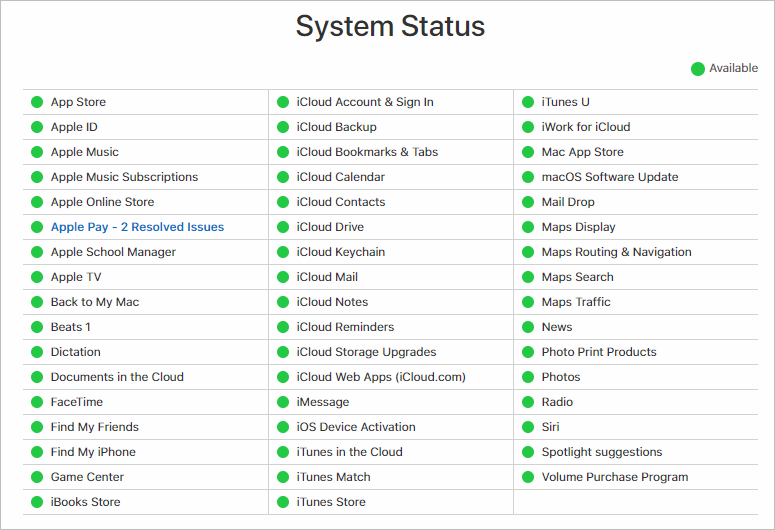 What If You Have Issues about iCloud Mail
Many iCloud users don't know that how to report an iCloud bug or issue or solve problems related to iCloud mail. To resolve issues here are steps that you need to follow:
Open iCloud and open the iCloud feedback.
Fill out the information there like your name or email.
Tell them about the issue in one line in the subject.
Choose mail from the feedback type for reporting.
In the comments area, add details about the issue and what have you tried till now to solve the issue.
Fill the remaining requirements and submit the feedback.
Apple team will send you the help on your given email.
Conclusion:
So, this is how to check iCloud emails anywhere and by using any device. The above ways are highly recommended for Apple users to learn how to check iCloud email. Stay tuned and learn more about iCloud tips and tricks that you will surely love to know. If you have any queries and points regarding these methods please feel free to comment.