Question
"I just got a new iPhone and I want to set it up with a backup from the old device which was running iOS 10. Yet when I try to restore the device, I get a message that no iCloud backups are compatible with this version of iOS. Does anyone have any solutions?"
This is actually a common problem that many users who purchased their iPhones from a carrier like Verizon face. When you buy a device from Apple, it comes pre-installed with the latest version of iOS. But carriers don't update devices and it's very likely that iCloud is quite accurate when it tells you that your device is not up to date. Your device has a bug that prevents you to restore the device from backup done on a device with an older version. So, if you got your device from a carrier and not an Apple store, you don't have the latest version of iOS on it, hence the error. Fortunately, this problem is actually quite easy to fix. Read on to find out how.
Install the Latest Version of iOS
To install the latest version of iOS, go to Settings > General > Software Update and install the update you will most certainly find there. Be patient since this process could take a few minutes. Once you have the latest version of iOS, you can now go ahead and restore the device from the iCloud backup. These simple steps show you how.
Step 1.: Since you have already set up the device, you will need to erase all the contents and data to go back to the setup screen. (There really is no other way since Apple won't allow you to restore the device otherwise.)
Step 2.: Follow the steps on the setup screen until you get to the "Apps & Data" screen from which you should select "Restore from iCloud Backup".
Step 3.: Sign in with your Apple ID and select the backup file. Wait for the restore process to complete and you should be able to use the device.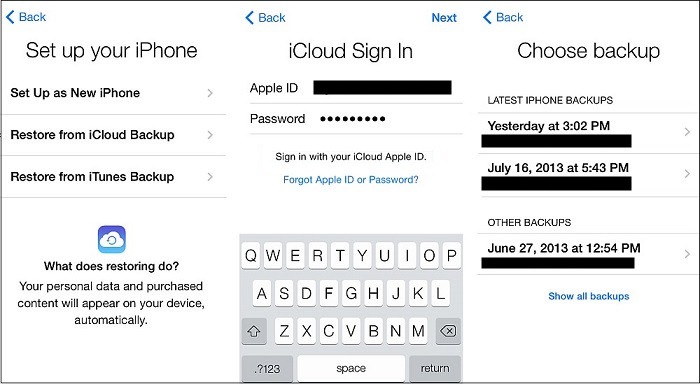 ---
Alternative Solution: Download Data from iCloud to Computer
Should you still face problems restoring the device from an iCloud backup, there are ways you can extract the data from the backup and then transfer it to your computer. One of the best ways to do that is to use a third-party tool known as iMyFone D-Back .
This program allows users to easily get into any iCloud backup file and selectively restore the data you want from your computer to your new iPhone. This program is easy to use, 100% reliable, and available for both Mac and Windows users. It is also compatible with all iOS devices, running all versions of iOS. In addition to supporting the data recovery of the Apple system, iMyfone D-Back also supports the recovery and synchronization of your health activity data.
How to use iMyFone D-Back to Download iCloud Data
Step 1.Prepare your iPhone connect with computer, and choose the device status. If you want to transfer data to new iPhone, you need to choose "An iPhone in initial setup" mode.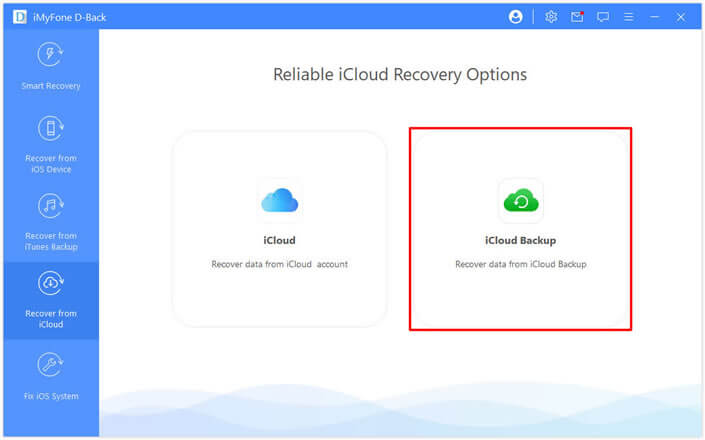 Step 2.Choose "Restore from iCloud Backup" in "Apps & Data", and then enter the Apple ID and password which you want to restore the backup data.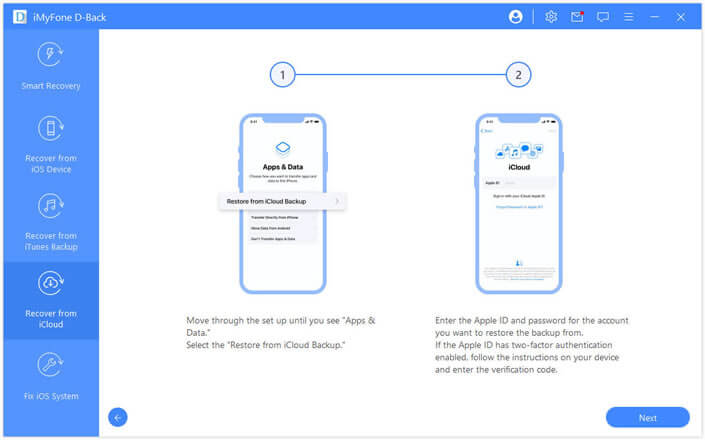 Note
If the Apple ID has two-factor authentication enabled, please follow the tips in your phone to operate the device.
Step 3.Choose the iCloud data you want to restore. Once the backup is restore successfully, your device will reboot. Just keep waiting.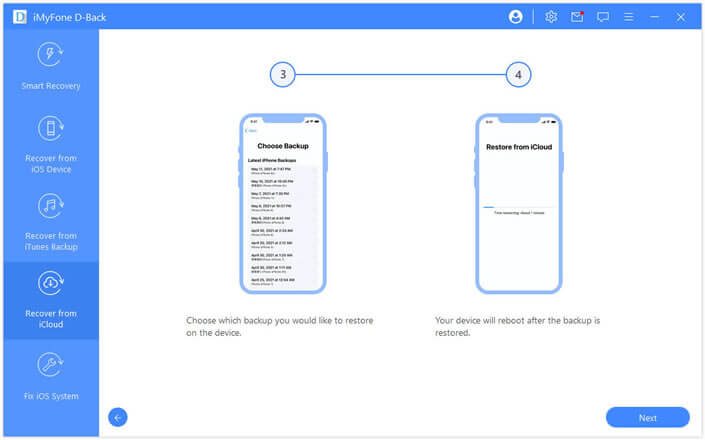 Step 4.You can follow the guide on the screen to set up you iPhone. All data stored in iCloud backup with no data loss and you can check them on iMyfone D-Back!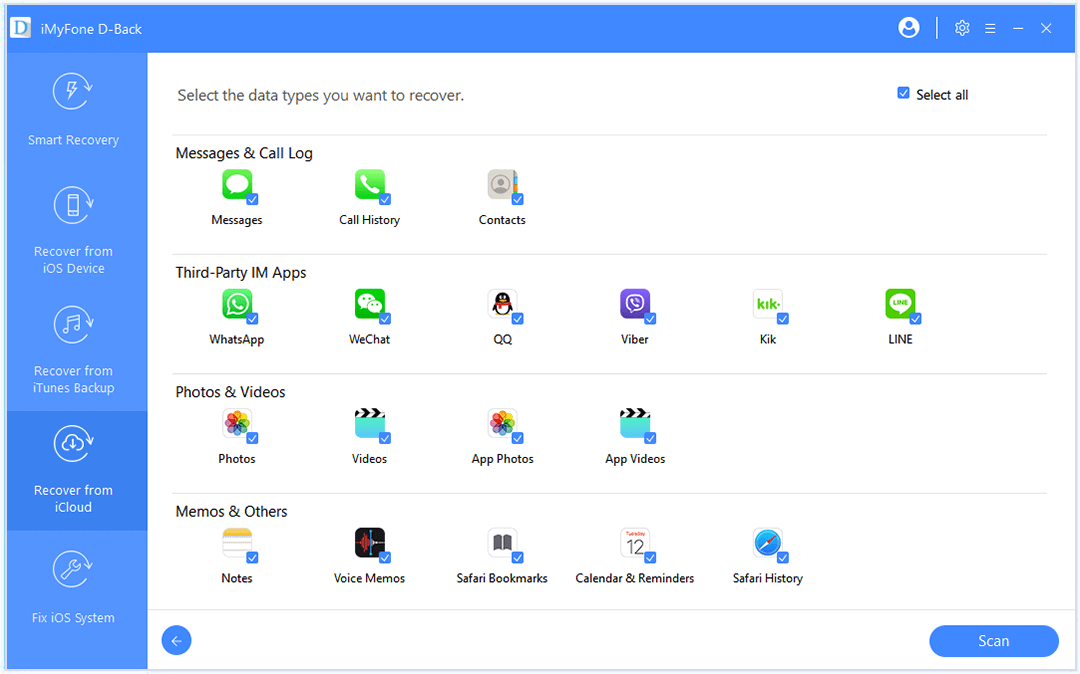 ---
Conclusion
If you still have no idea to solve the "No iCloud Backups Are Compatible with the Version of iOS" problem, just try iMyFone D-Back! Only four step, you can restore your data from iCloud backup, the newly released version even supports iOS15 system! So, hurry up and give it a try!