Apple finally included the Health data to the information you can recover and pass through iCloud. This actualization of the iOS from 14 to 11 enables the users to restore activity data from iCloud. It is a simple process that you can use to keep all the important data saved.
In this article, you will learn how to sync and save your Health Data on iCloud. Also, learn how to recuperate your iCloud backup without having to reset your iPhone.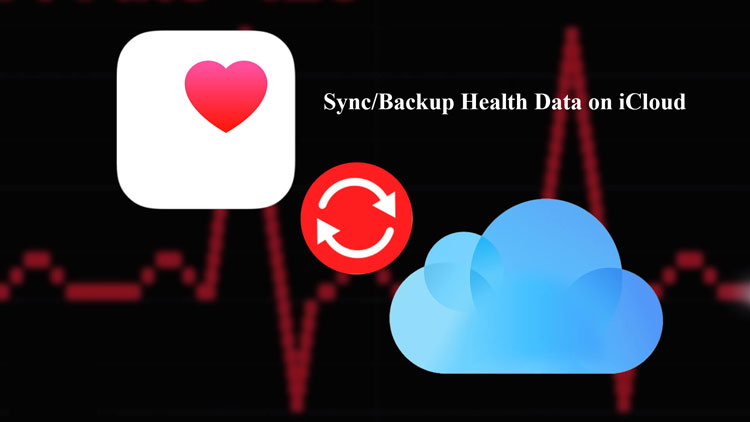 1. How to Sync/Backup Apple Health Data on iCloud
From the iOS 11 version, you can start restoring activity data from iCloud. To achieve this, you first need to save or sync your Health and Activity apps in your iCloud backups. After that backup is prepared, you can always retrieve your information and have access to it again, even if your original Apple device is deteriorated or lost.
Setting up the synchronization of your health application it's useful if you want to use more Apple devices like an Apple watch. With your information already available on the iCloud backup, you just need to download it into the new device.
Here are the steps to Sync or prepare your Apple Health data backup with iCloud:
Open your "Settings" menu and tap on your user or Apple ID.
On your user, tap and open your iCloud options.
On the unfolded options you can select which applications will be included on the iCloud backup. You need to search among all your applications for your Health application.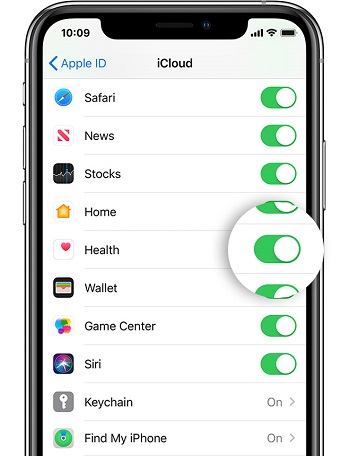 Once you find the Health app, make sure it is toggled on and your data will be synchronized with the iCloud backups.
2. How to Restore Health Data from iCloud/iTunes/Mac Backup
If you already prepared your Health Data backup, you can restore it from your iCloud data right away. You might as well use iTunes and a desktop computer backup for restoring activity data from iCloud. Each alternative has its pros and cons. Which one you choose to use for your data depends on what you prefer. Here we will prepare a detailed guide on restoring activity data from three different sources:
2.1

Restore Health Data from iCloud Backup
Using the iCloud Backup to retrieve your Health Data is a pretty reliable way, it can be done directly with your device and you only need a decent internet connection. You can use this alternative if your device it's new and you want to sync it with your other device's data.
The main turnabout is that before you restore the iCloud backup, you need to reset your device completely. That means that any configuration or previous settings on the device will be erased.
If you don't mind resting your device, then follow these steps:
Open your Settings menu and select the "General" settings. There, scroll down until you see the "Reset" option.
On the "Reset" section you will see among the first options: Erase all Content and Settings. Tap on this option. You will need to enter your user password to continue.
Once you are done resetting your device, you can start restoring your iCloud backup. Sign in to iCloud with your Apple ID and search among the list of backups available. You might choose according to the backup size and date.

Now, you just need to wait until the backup is completed and it will include all the data from the backup, including the Health Data.
2.2

Restore Health Data from iTunes Backup/ Desktop
You can always keep a backup of your iPhone on your Mac or PC. It will take space from your desktop computer. Yet, it is another backup option that does not require an internet connection.
Open iTunes on your computer.
Also, connect your iPhone or device to your computer.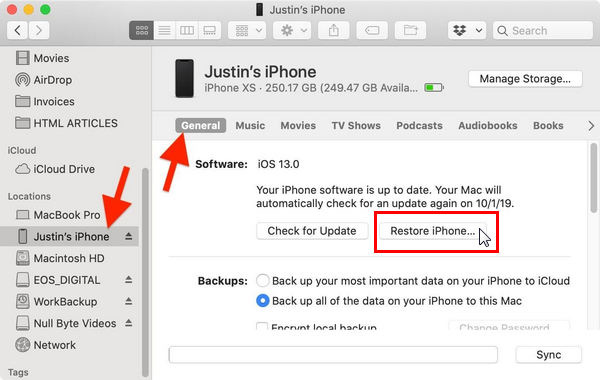 Ingress your password and indicate that is safe for your device to trust this computer.
Locate your device on iTunes and click on the "Restore iPhone". There you will be able to choose the backup you want to restore and it will have your Health Data.
Don't disconnect your device until the process isn't done.
3. What if I want to restore other Data on iCloud?
If you don't want to reset your device to recuperate your iCloud backup, then you can use a tool like iMyFone D-Back to recuperate any file or data you need quickly. This is useful if you don't want to download the whole backup, but just the Health Data.
100,000+ Download
With 25+ advanced space-saving analysis technologies, the iPhone cleaner free can scan and analyze your iPhone completely to recognize the used and free space on your iPhone and figure out how much can be released.
You can manually recover any iCloud backup. This can be useful to transfer your data among your apple devices without erasing all your information and settings regularly. You might as well use a smart recovery to recuperate your recent files. Another useful feature, is the iTunes backup, to keep all your information saved and available on several sources.
If you want to restore activity data from iCloud using iMyFone D-back, you just need to sign in to your iCloud with your ID. Then, the tool will scan and display all the backups available and you will be able to restore your data right away. It does not require restoring your iPhone.
You can even preview all the files and data you are restoring from your iCloud backup. This feature is not available by the official process to restore your backup.
4. Questions that You may Concern
How do I restore iPhone activity from iCloud?

If you reset your device, you need to turn it on again and sign in to iCloud using your Apple ID. There you will be able to restore your iPhone activity from the iCloud Backups. Choose the backup according to the size and date of the backup and wait until the restoration is complete.

How long does it take to restore activity data from iCloud?

It depends on two things: The size of the backup data you are restoring and the speed of your internet connection. It can take from a couple of minutes to some hours.

Does Health Data backup to iCloud automatically?

Yes, if you have Health Data included in your backup data, then it will be synchronized and actualized automatically on iCloud.

5. Conclusion

The Health Data includes your daily features like body mass index, heart rate, sleep and nutrition intake, the steps you walk, and much more. It is valuable data if you want to keep track of your habits.

Hopefully, with these guides, you will be able to keep your Health Data saved in a backup. Feel free to use tools like iMyFone D-back for restoring activity data from iCloud.