When you buy a new iPhone, you need to activate it before you can use it. Activation requires inserting SIM Card. If you haven't inserted the SIM Card, then you will see the message "SIM Required" during the activation process. If you don't have a SIM Card, then don't worry; there are several ways to bypass iPhone activation without it. The ways mentioned in this article are both available for second-hand and brand new iPhone.
Part 1. How to Bypass iPhone Activation without SIM Card on Second-hand iPhone
Recommended:





Suitable for: Your own iPhone & Second-hand iPhone Stuck at iCloud Activation Lock
Many iPhone users forgot to turn off Find My iPhone and delete the device from his Apple ID. In this case. for those who bought second-hand iPhone, it's likely that they will be stuck at the iCloud activation lock after resetting the second-hand iPhone.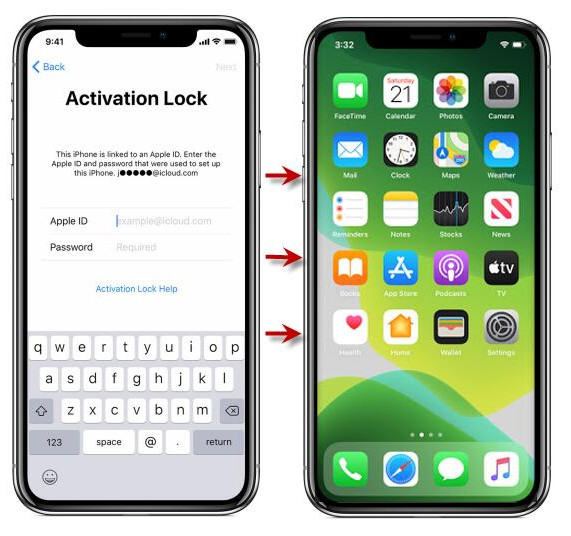 iMyFone iBypasser is a professional iCloud activation lock bypass tool that supports to bypass iPhone activation lock without SIM card, previous owner's Apple ID or passwords. With this powerful software, no matter you forgot the originally used Apple ID and passwords used on your own device, or unluckily got a second-hand iPhone with activation lock, you can enter and use the iPhone in no time.
Features of iBypasser:
Bypass iPhone activation lock screen from without SIM card, Apple ID or passwords.
Support iPhone 5S to iPhone X running iOS 12.0 - iOS 14.8.
Access your iPhone and enjoy all iOS features except calls, cellular and iCloud.
Log in a different Apple ID after bypassing iPhone activation lock.
Disable tracking and turning off FMI from previous owner.
How to Bypass iPhone Activation without SIM Card with iBypasser
After successfull installation, take the steps below to bypass iPhone activation without SIM card using iBypasser:
Now, watch the video to learn how to remove/bypass icloud activation lock on iPhone/iPad/iPod Touch.
Step 1. Launch iMyFone iBypasser on your computer, and click "Start". Connect your iPhone to computer with a lightning cable.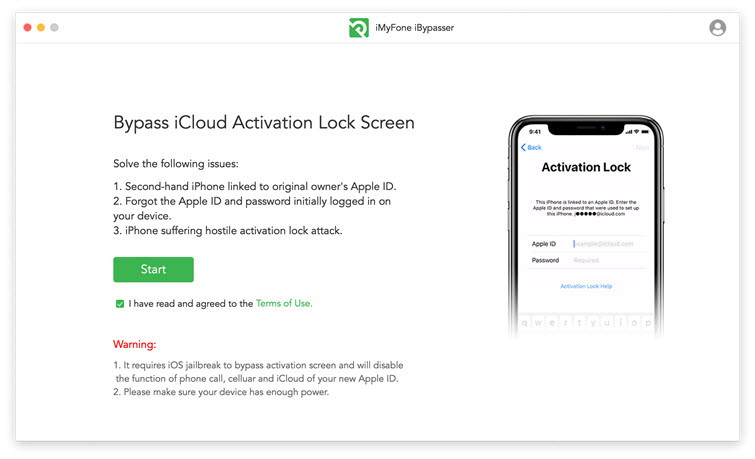 Step 2. A jailbreak package will be downloaded in seconds. You'll use the package in the next step.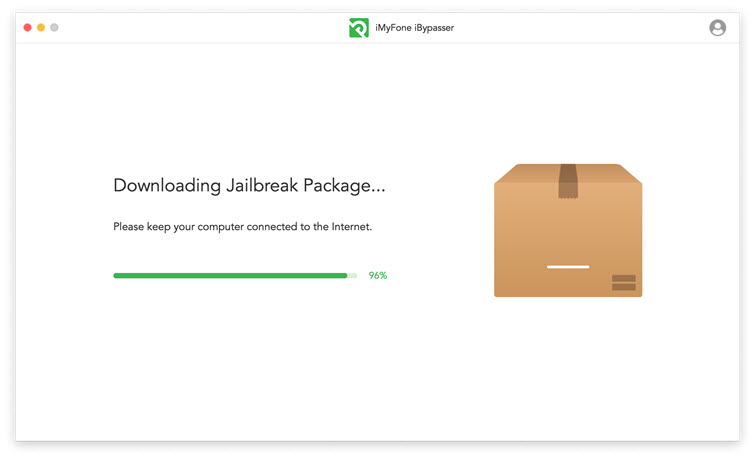 Step 3. Follow the onscreen instructions and then wait for a while until the program finishes jailbreaking your device. Click "Next" to proceed.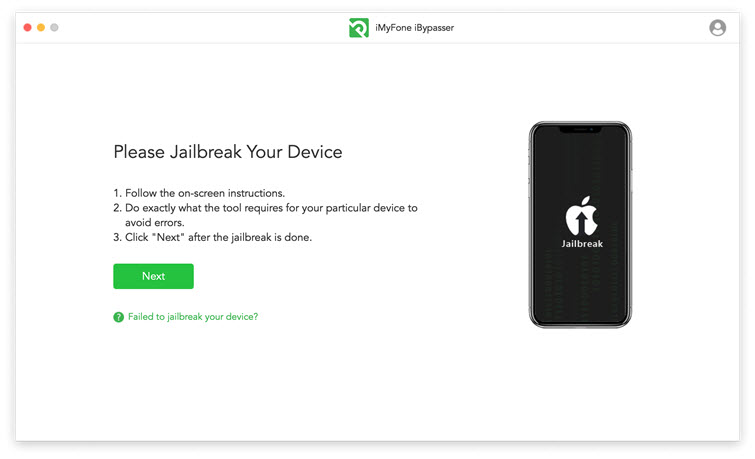 Step 4. iBypasser will instantly start to bypass the iPhone activation lock screen. It only takes take a few seconds to complete the bypassing process.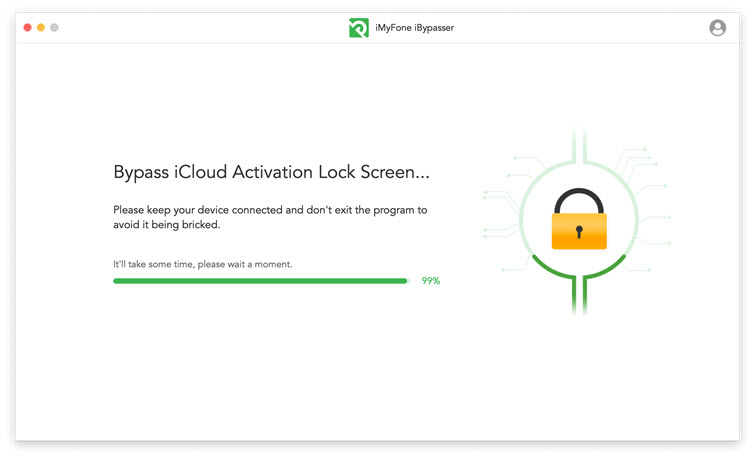 Part 2. How to Activate iPhone on Brand New Devices
Activate iPhone with iTunes
Recommended:




Suitable for: Your own iPhone
Using iTunes is one of the most effective ways to bypass iPhone activation without SIM Card. The process is quite simple as all you need to do is use iTunes and follow some simple steps.
Step 1. Connect your iPhone to your computer. Open iTunes if it didn't launch automatically.
Step 2. Choose "Set up as new iPhone" to continue.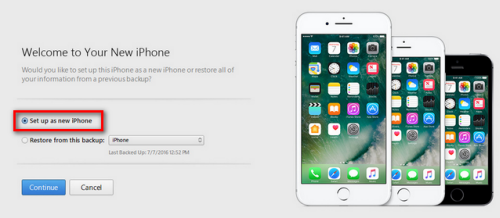 Step 3. Once you select Continue, you will see an option called "Sync with iTunes". On that screen, click "Get Started" and then select "Sync".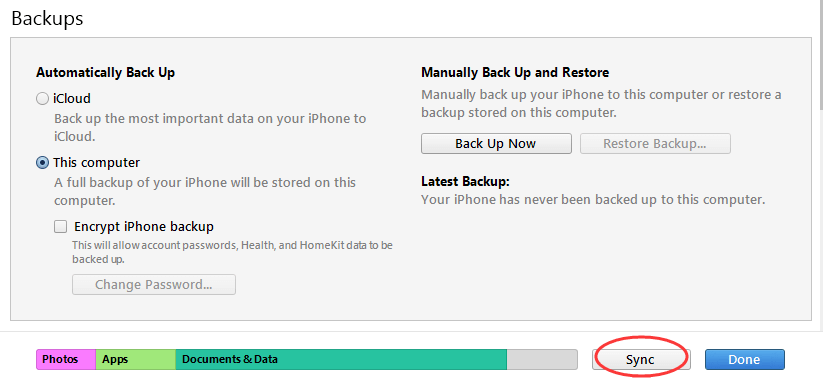 Step 4. Now all you need to do is wait for the process to finish. Once it is complete, unplug your iPhone from computer and complete the activation process on your iPhone.
Activate iPhone Using Emergency Call
Recommended:


Another method to bypass iPhone activation without SIM Card is by using the Emergency Call feature of the device. For this to work, you will simply need to use the Emergency Call feature, but don't actually have to connect the call.
Step 1. During the iPhone activation process, when you see the "No SIM Card Installed" message, press the Home key. You will then see the option to make an emergency call.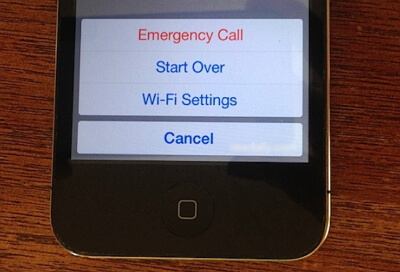 Step 2. Here, you can use 999 or 112 to call. As soon as you dial one of these numbers, press the Power button of your iPhone and disconnect the call before it connects.
Step 3. After the above step, you will see a prompt asking you to cancel the call. Select it. Your iPhone will get activated now.
Note
Keep in mind that this method to bypass iPhone activation without SIM Card is merely a trick and may or may not work for you.
Activate iPhone Via Jailbreak
Recommended:



If none of the above-mentioned methods work for you, then there is one last method you can try in order to bypass iPhone activation without SIM Card. You will need to jailbreak your iPhone in order to get rid of all the activation restrictions imposed by Apple. Bypassing iPhone activation via jailbreak is used primarily for old iPhone models. You should use it as a last resort.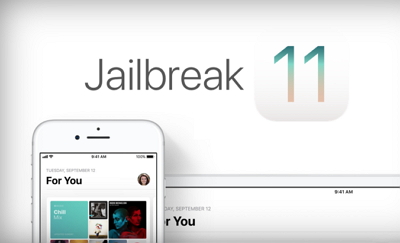 Jailbreaking an iPhone requires a lot of time and concentration. But once it is done, you will definitely be able to activate your iPhone without inserting the SIM Card.
There are a wide range of tools available that you can use to jailbreak your iPhone. The method to jailbreak an iPhone varies depending on the specific iPhone model.
Conclusion
Go through what has been discussed above, different solutions are given to bypass iPhone activation and activate iPhone. Some methods are popular on the Internet but have not been proved to be effective. If you are in urgent necessity for a tool that can truely bypass iPhone activation lock without SIM card, you should never miss iBypasser iCloud activation lock bypass software. Free download the trial and try it now!