iMyFone iBypasser
Turn off Japanese/Korean iPhone camera sound immediately.
If you take pictures a lot, you must know that the click sound you hear when you're taking photos can be annoying sometimes, not to mention this may embarrass you when you just want to snap one at a quiet place. What's worse, how do you feel if there are certain restrictions on your country that make this camera sound on iPhone compulsory?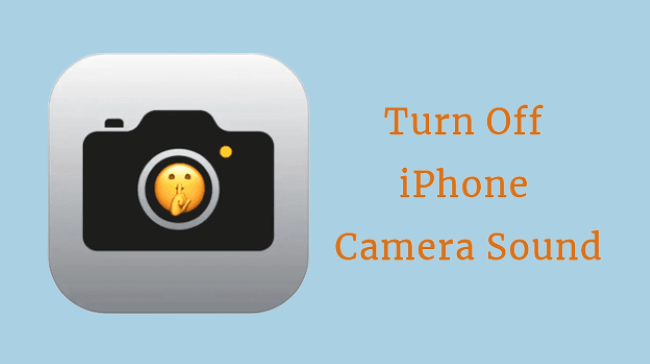 Since you don't need everyone to know that your camera just captures a picture, it's necessary for you to know how to turn off iPhone camera sound that are changeable and restricted by law with methods mentioned below.
How to Turn Off Restricted iPhone Camera Sound?
If you bought your iPhone that made in Japan or Korea, there is no way for you to turn off iPhone camera sound since it's regulated by the law. This law is implemented to prevent bad intentions of certain people.
However, here is a question: For those who get their iPhone in Japanese or Korean version, but simply want to capture a picture secretly or take a selfie in public, how can he not embarrass himself with the noisy shutter sound on iPhone? The answer is: Not a chance unless you use a third-party tool to make it.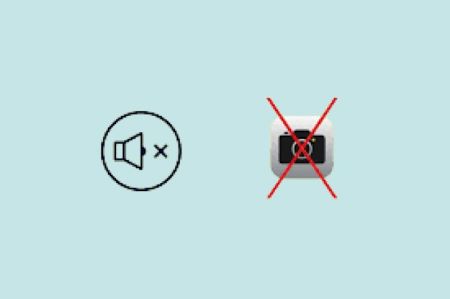 So today, you should know this amazing tool that can help to turn off shutter sound on iPhone, which is iMyFone iBypasser. One noticeable thing here is that jailbreaking your device is needed but it will cause no data loss during the process. Seeing is believing, you can download iBypasser first and follow to see how exactly it works to remove the camera sound.
Step 1: Download and install iBypasser to your computer, launch it and choose the Turn Off Camera Sound mode.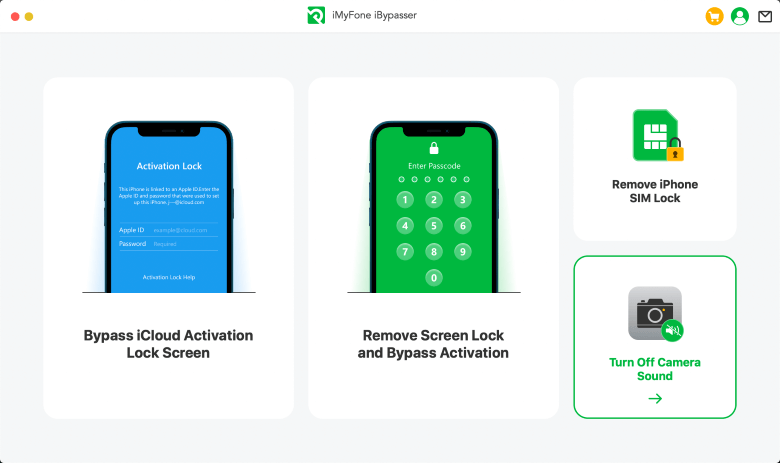 Step 2: Connect your device to the computer and if a window shows up on your device asking Trust This Computer?, unlock your device then tap Trust.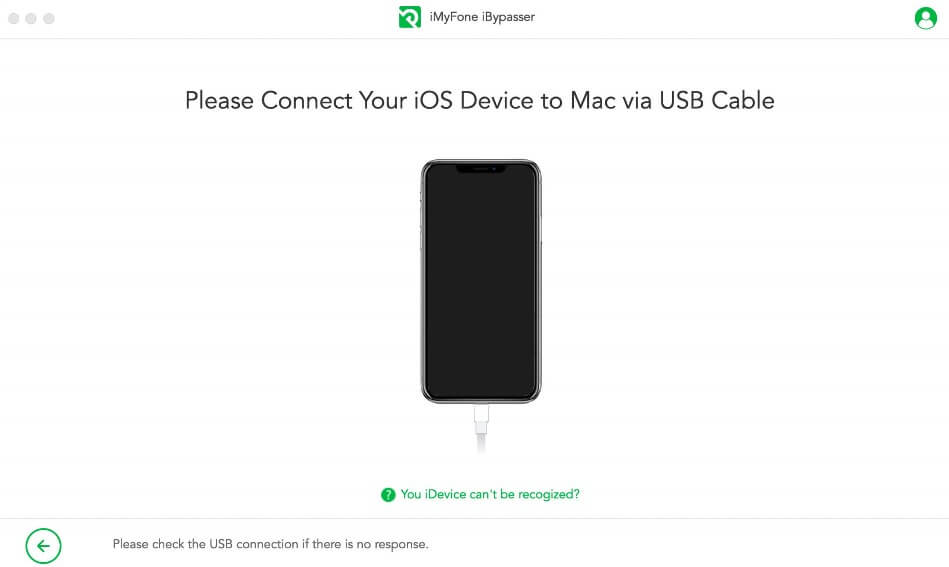 Step 3: iBypasser will start to download the firmware package for jailbreaking that is required during the fixing process. And no worries, it will cause no data loss.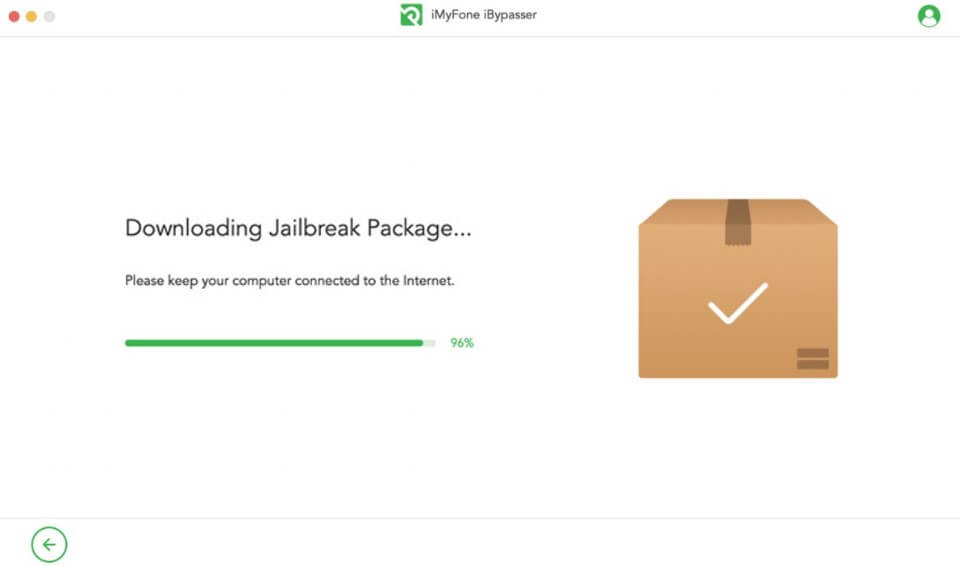 Step 4: When your device is jailbreaked, move on to confirm your information. Wait for a while and see! Now your iPhone camera sound is turned off, you can take photos without hearing any shutter sound any more.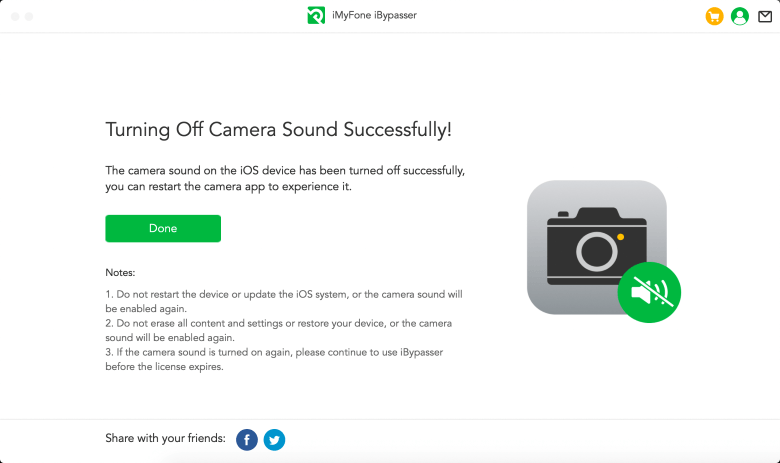 5 Ways to Turn Off Unrestricted iPhone Camera Shutter Sound
If there is no restriction on your iPhone and you want to know how to turn off this annoying camera sound to ensure a better experience, please check solutions below.
1

Flip iPhone to Silent Mode
The first easy way you can try to turn off shutter sound on iPhone is to flip your device into silent mode. In this case, even if you turn the volume up to the maximum, you can't hear anything from the camera when taking a photo.
To do this, simple turn to the left side of your iPhone, there you can see the ring/silent switch. When you flip it down and see an orange bar inside, it means you've successfully put your iPhone into Silent Mode. If you're not sure about that, please check the screen, which will show what kind of mode your iPhone has every time you make an adjustment.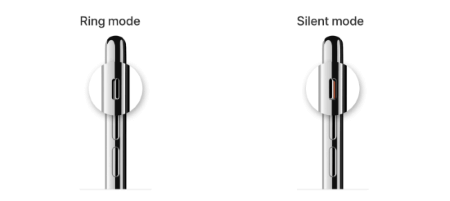 ---
2

Entirely Turn Off iPhone System Volume
This can be as simple as the first solution. If you want to keep the ringer mode on that will certainly make sound when you take a photo but don't want to hear the camera sound on iPhone, you can try this method by operating in the control center.
Just pull down from the left corner of your screen and drag the volume to the zero. By doing so, your iPhone camera shutter sound will be turned off even if you're in ringer mode.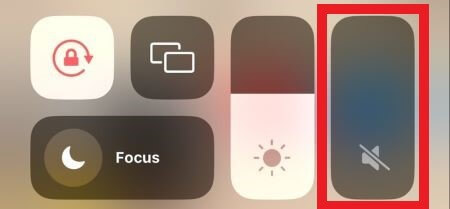 ---
3

Switch to Take Live Photos
Another typical solution you should try is to turn on the live photo settings. When you turn to take live photos on iPhone, the camera sound won't appear by default whether your system volume is on or off. And this is proven to be a useful method since it will only play the sound of the photo you take in any situation when you long press the live photo. It's like a mini video real-time audio, which is preferred.
Go to turn on the Camera app, on the top left corner, you can see a concentrated circle. When there is a slash on it, it means you can't take live photos. When you turn it on, you can take any live photos without hearing any noisy sound.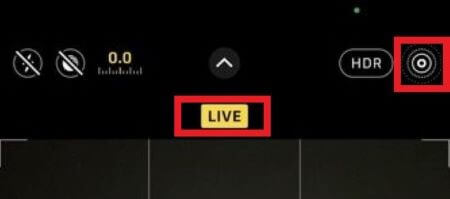 Tips
What if you want to keep that live photo settings?
Go to Settings, scroll down to find Camera, click on Preserve Settings, turn on the button next to live photos. After that, your settings will be saved without chaging every time you open the Camera app.

---
4

Connect Your Headphones
Don't forget that this can also be an effective way to turn off camera shutter sound on iPhone. Without making other changes, whether you put the headphones on or not, the camera sound will be re-directed to another place: your headphones. If you don't want to follow the above methods, why not try this one?
Therefore, remember to connect your headphones, whether wired or wireless, when you feel it necessary to mute the camera shutter sound at some occasions.
---
5

Take Photos While Recording a Video
This is one prominent feature that iPhone has. If you want to turn iPhone camera sound off, this is definitely one applicable way. With this method, you can take photos while shooting a video, which makes things more simple. And you won't get any sound during this process, why not? Follow to see how to make it.
Step 1: Turn on the Camera app, change to shoot a video, click the red button to start.
Step 2: When it begins, tap the white spot on the right. When you're tapping it, you're in the process of taking photos. After that, you can see that photos are stored in the library while no sound is made during the process.
Wrapping Up
Whether your iPhone camera sound is restricted or not, you can employ methods in this article to turn it off easily and free yourself from the noise made in appropriate situations. And if you find iMyFone iBypasser helpful with its intuitive instructions, why not give it a shot?