Technology has its ups and downs. Millions of people today carry their entire digital lives on their smartphones. Every once in a while, the technology you depend on may fail you. Have you forgotten your iPhone's passcode for some reason and after testing the several combinations you are glared by the message "iPhone is disabled, connect to iTunes"? In most cases, many are left wondering on how to unlock iPhone without restore. This article tries to address the issue so read on.
How to Unlock iPhone without Restore - Use iMyFone LockWiper
You must have seen several means of unlocking your iPhone around on the internet. While some of these fixes might be real, the option of using the iMyFone LockWiper software remains the safest and most trusted. iMyFone Lockwiper's efficiency has been proven by many iPhone users who have successfully unlocked their iPhones without hassles.
LockWiper Unlock iPhone without Passcode
This tool can bypass 4-digit/6-digit passcode, Touch ID, Face ID instantly.
Unlock iPhone no matter it is locked, disabled or its screen is broken.
Completely remove Apple ID/iCloud account devoid of password.
Few simple clicks is all you need to unlock your iPhone, allow you to enjoy all iOS features after unlocking.
Here's the step-by-step process on how to unlock iPhone without restore using iMyFone LockWiper.
Watch Video Tutorial to Unlock Your iPhone without Passcode/Restore in 2020
[Video Transcript]

Step 1: Download and install iMyFone LockWiper on your computer. Launch iMyFone LockWiper, choose "Remove Screen Lock" mode, then click "Start".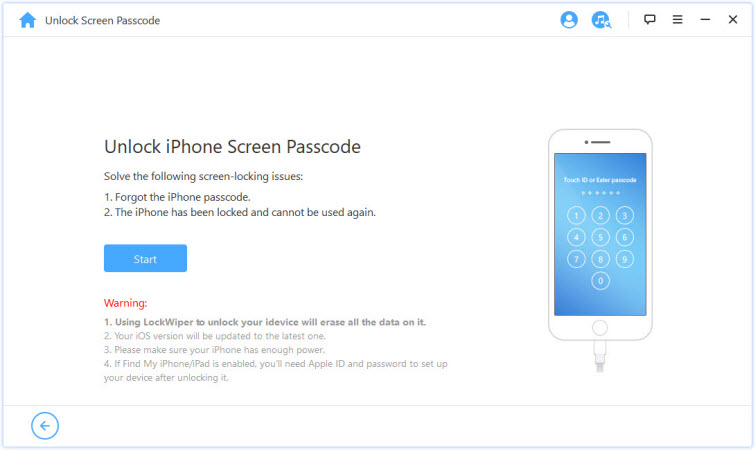 Step 2: Connect your iPhone to the computer.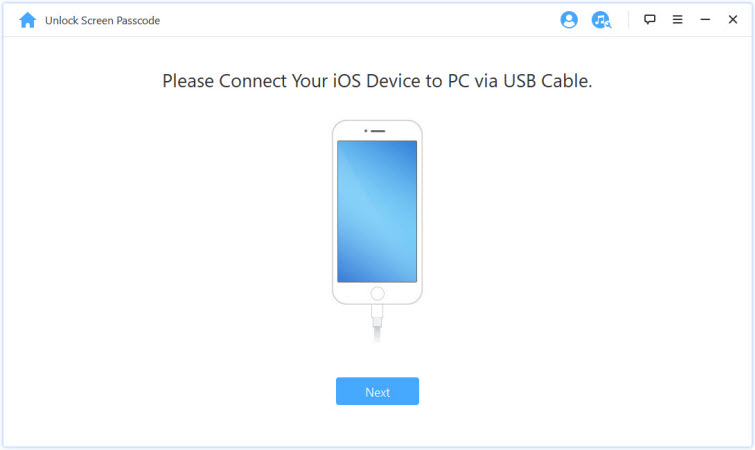 Step 3: Then confirm your iPhone information as displayed and click "Download" to continue.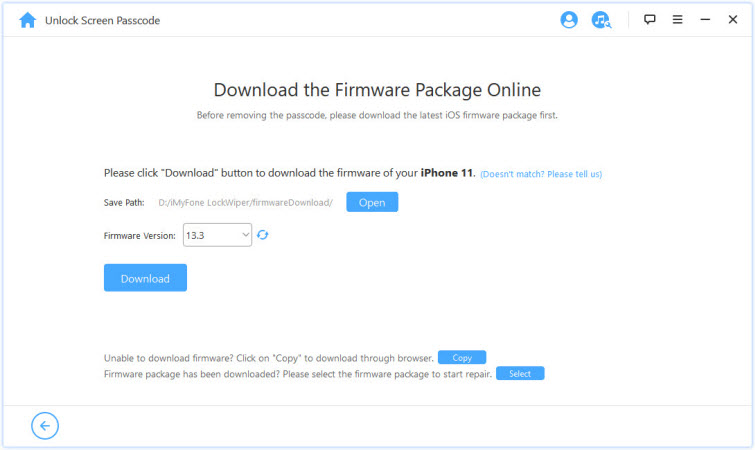 Step 4: After the extraction and verification succeed, click "Start Unlock" to begin the unlocking process.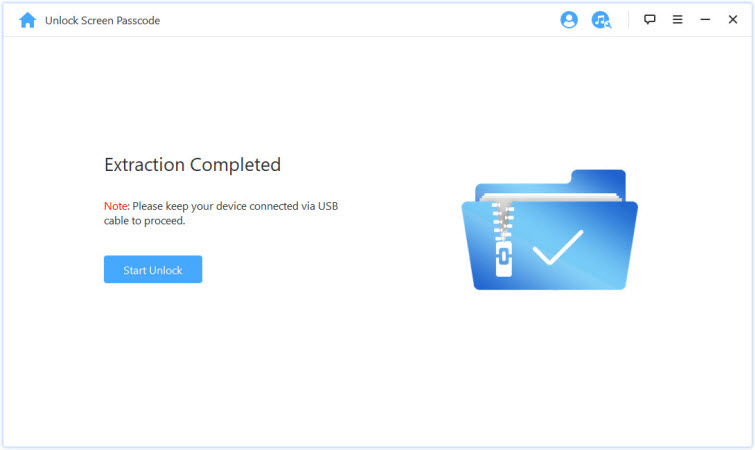 It completes after few minutes, and you finally have your iPhone device unlocked.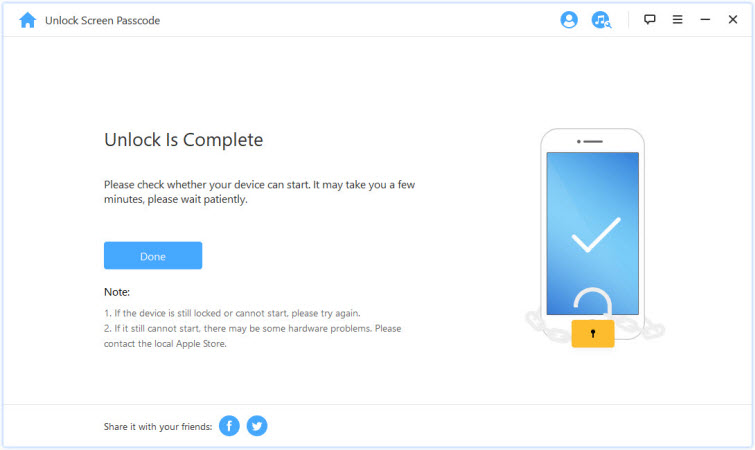 A Gift of iMyFone LockWiper for you>>
3 Effective Ways to Unlock A Locked iPhone
Way 1: Unlock A Locked iPhone via iTunes Restoring
Before doing a restore ensure that Find My iPhone is turned off and that the destination device is running the latest iOS as iTunes does not support older iOS than that of the backup device.
Step 1: Launch the iTunes you used to back up the iPhone on a PC or Mac.
Step 2: Connect your iPhone using a cable.
Step 3: Select your device when it appears in iTunes.
Step 4: Click on Summary on the left left-hand side and then choose "Restore Backup".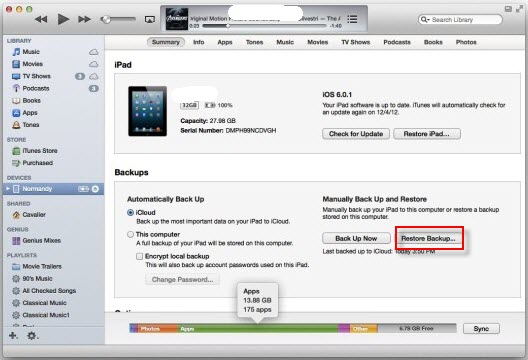 Step 5: Choose the backup you want to restore from.
Step 6: Click on restore and then wait for the process to finish.
Step 7: Once done you will have successfully unlocked your iPhone.
Way 2: Using iCloud "Find My iPhone" to Unlock A Locked iPhone
This method is recommended to those who had turned on the find my iPhone feature. You can use this method to restore your device erasing all content including the passcode remotely.
How to Use This Method
Step 1: Open iCloud.com from a browser using another device or computer.
Step 2: Sign in with your iCloud Apple ID.
Step 3: On the top browser window click on "All Devices".
Step 4: From the list select the device you want to erase or restore .
Step 5: Click Erase iPhone to wipe the iPhone including the passcode locking you out remotely.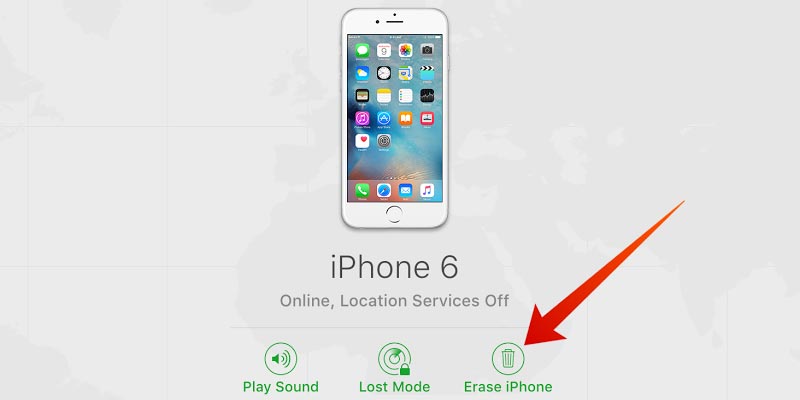 Once the iPhone is unlocked, you can then choose to restore from previous backups if you had backed up before being locked out.
Way 3: Unlock A Locked iPhone through Recovery Mode
Note: Using recovery mode will delete all of your data and your passcod.
Step 1: Connect your device to a computer and launch iTunes.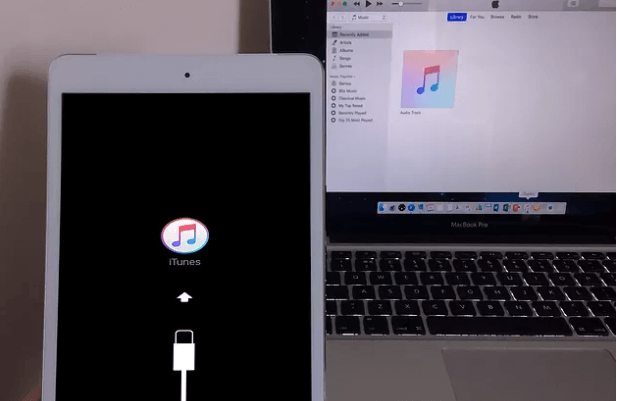 Step 2: Restart your device.
Step 3: You will see the "Restore" and "Update" options. Choose "Restore."
Wait until the process finishes, then you can set up your device.
All the method listed above can effectively unlock your locked iPhone, of which iMyFone LockWiper is highly recommended as the software is easy to operate, it removes your screen passcode in a few minutes.