You turn on your iPad and notice that instead of all the apps lining up on your home screen like it used to be, the iPad keeps rebooting. Besides, the iPad might randomly boot up while you are using it or after you do certain operations on your iPad. This is what most users call a device that is stuck in a reboot loop.
iPad boot loop problem is common and can be caused by several factors including a jailbreak that didn't go as planned, an iPadOS upgrade to 15/14/13, or even a virus attack.
Regardless of how it happened, the problem can bring big trouble especially if you don't know how to fix it or you don't want to risk losing data while you try to fix it. If this sounds like your predicament, you have came to the right place. We are going to show you how you can get your iPad out of this reboot loop in just a few minutes without losing any of the data on the device.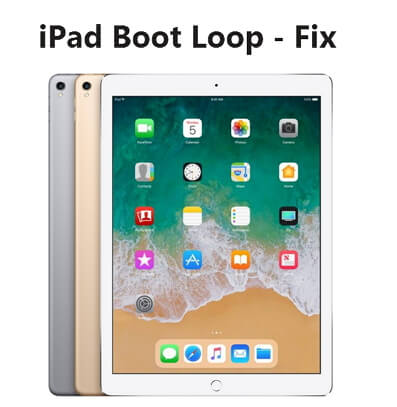 4 Methods to Fix iPad Boot Loop Efficiently
1. Try Hard Reset to Get iPad Out of Reboot Loop
One of the easiest ways to fix an iPad that is stuck in the reboot loop is to hard reset it. You do this by holding down the Sleep/Wake and Home buttons down for about 25-30 seconds. The iPad will restart in a few seconds. If it doesn't work the first time, try it again in an hour or so. This method fixes the iPad boot loop sometimes.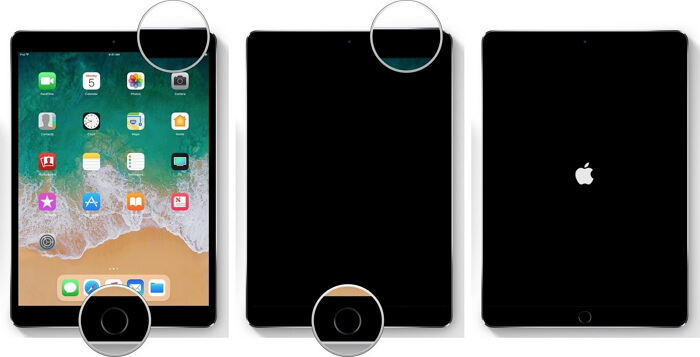 2. Fix iPad Boot Loop without Losing Data
With the right tool and the right operation, you can get your iPad out of this boot loop without losing any of the data on your device. The right tool is iMyFone Fixppo - an iOS repair tool, a program that is designed to fix all iOS/iPadOS/tvOS issues (including iPad/iPhone boot loop) that you may be having with your iPad/iPhone/iPod touch. The following are just some of the reasons why it is the right tool for the job.
It is the most powerful iOS repair tool which can even fix the problems that iTunes cannot fix and bypass the iTunes errors.
It is a reliable tool for personal use and supported by a strong technical team that has many products recommended by Payetteforward, Makeuseof, and other famous media sites.
Fixes not just this iOS issue but a lot of other problems without data loss including a device stuck in recovery mode, a device stuck on the Apple logo and so on.
Supports all iOS devices and all iOS versions including iOS/iPadOS 15/14 and iPhone 13/12/11.
The program is just for personal use.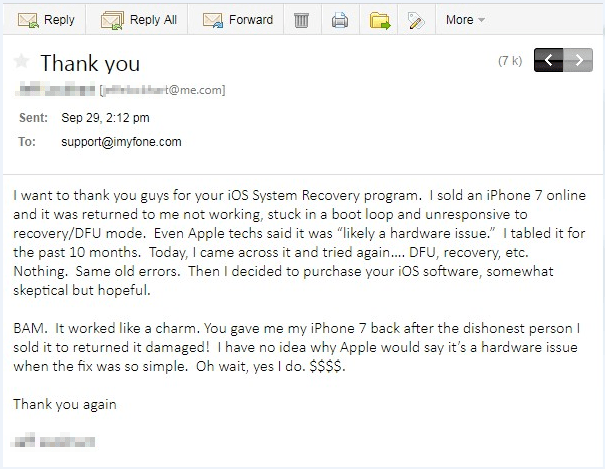 How to Get Your iPad out of the Boot Loop using iMyFone Fixppo
Step 1. Download and install the program on your computer. Launch it and from the main window, select "Standard Mode" from the 3 options.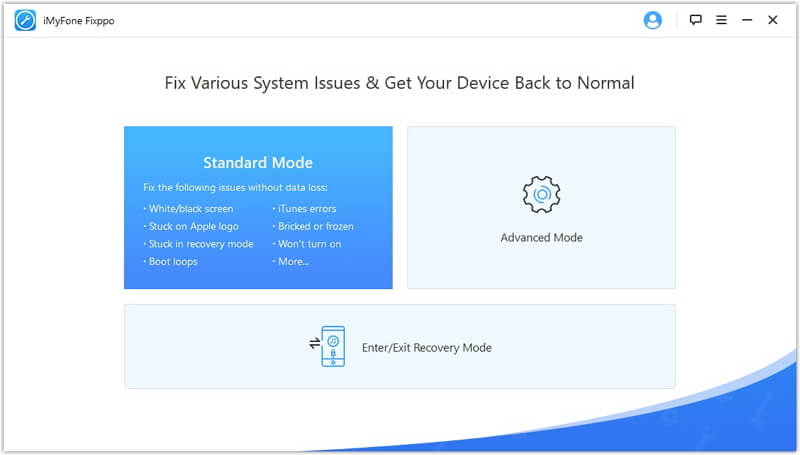 Step 2. Connect your iPad to the computer using a USB cable. Some iPads stuck in a restarting loop can be recognized by Fixppo, then you can go to the next step. Otherwise, you need to put your iPad into DFU or Recovery mode to get it detected.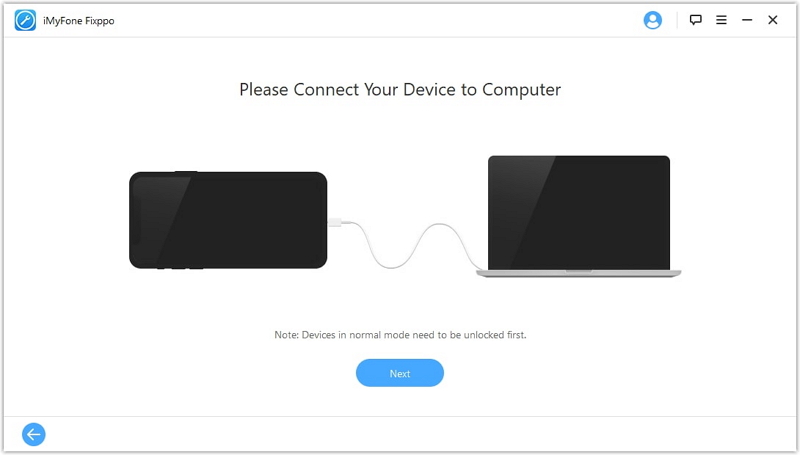 Step 3. Once your iPad has been detected, the program will provide you with all the suitable firmware. All you have to do is to choose the version you like and click "Download". The downloading process shouldn't take long.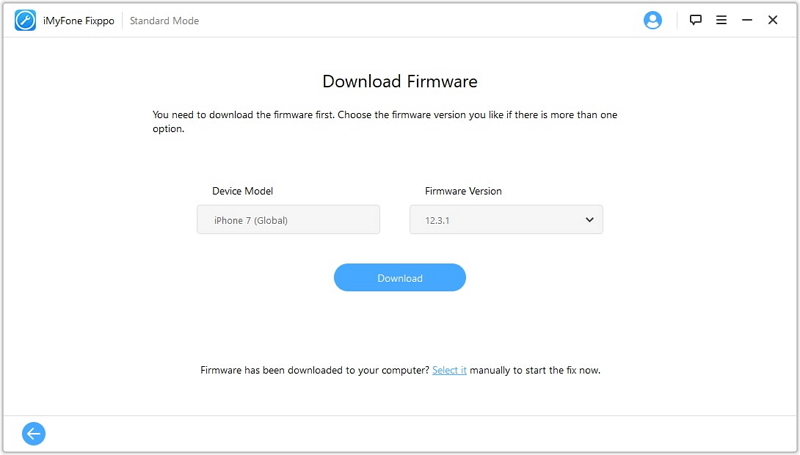 Step 4. Once the firmware is download, click "Start" and then Fixppo will begin repairing the iOS system.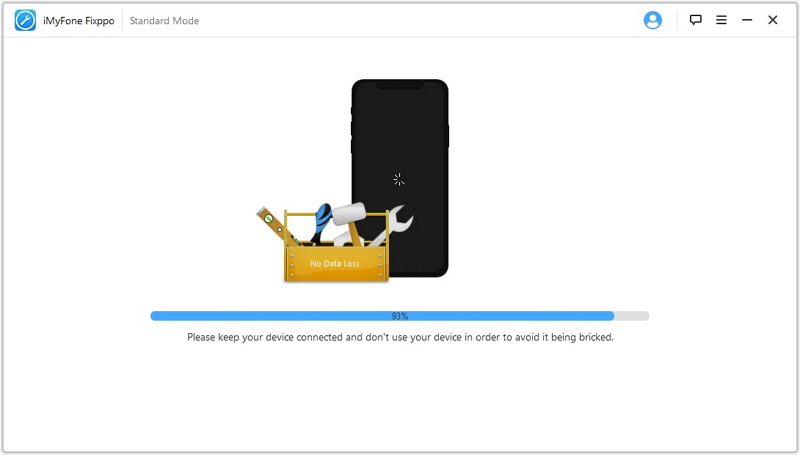 A few minutes later, your iPad will restart in normal mode. Try iMyFone Fixppo now! It is compatible with iPadOS 14/13.
3. Restore iPad That Keeps Restarting using iTunes (Data Loss)
You can take the help of restoring your iPad via iTunes by entering Recovery mode to end the reboot loop issue with your iPad and bring your iPad back to normal. Please remember, this method will wipe off all your data on the iPad and restore it to factory settings. Here are the steps.
Launch the iTunes and connect your iPad to it. Now, to put your device in recovery mode, push the 'Power' button along with the 'Home' button and keep them holding for 10 seconds. Now, let go of the 'Power' button and keep holding the 'Home' button till you see 'Connect to iTunes' screen on your iPad.
Now, You'll get a pop-up that says your iPad is detected in Recovery mode. Click on the 'Restore iPhone' button and confirm the action. Your device will be restored, eventually, solving the iPad boot loop issue.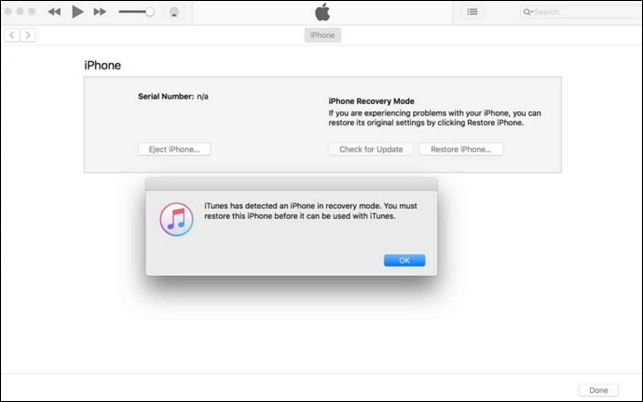 4. iPad Stuck in Boot Loop When in Low Battery or Charging
If your iPad turns on and off in a loop when it is charging or it has a low battery, here is a solution worth trying. It has been proved to be helpful for some people.
Plug your USB charging cable to the wall power outlet. It will restart and you will see the Apple logo.
As soon as the Apple logo appears, unplug the charger. Then the home screen will appear. You need quickly plug in the charger again because the home screen only appears in a flash.
Then the iPad will shut down and will not reboot again. Let the iPad charge for at least 30 minutes before you use it again.