Everyone's been there – you're trying to update your operating system, but an error pops up, which means you need to put your iPhone into DFU mode, but that won't seem to work either!
You see, despite Apple being a global leader in technology, their products are far from perfect. If you're one of those that are struggling to put your iPhone into DFU mode, then continue reading. However, before we discuss the solutions to the iPhone won't go into DFU mode, it is necessary to simply explain what is DFU mode and what you can do with an iPhone in DFU mode.
Q. What Is DFU Mode and What Can You Do with It?
DFU Mode, whose full name is Device Firmware Update, on iPhone or other iOS devices lets your device communicate with the computer or iTunes even the operating system hasn't been activated. With DFU mode, you can jailbreak/un-jailbreak your iPhone, update your device from an expired iOS beta version, or solve iOS issues on your iPhone.
Option 1. How to Put Your iPhone 8 or Later into DFU Mode
The steps to put your iPhone 8, iPhone X, iPhone 11 and iPhone 12 into DFU mode is a little different from the other models.
Step 1. Quickly press Volume Up button and then Volume Down button. Hold the Side button until the screen turns black.
Step 2. Once the screen goes black, press and holds the Volume Down button together with the Side button.
Step 3. After 5 seconds, you can release the Side button, but you still need to hold the Volume Down button for at least 5 seconds.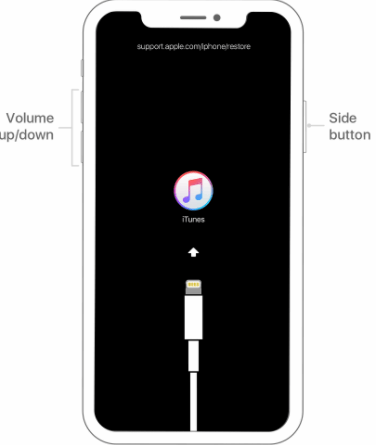 Option 2. How to Put Your iPhone 7/7Plus into DFU Mode
For iPhone 7/7Plus, the process to put it into DFU mode is slightly different with old iPhone models. There is no actual home button, so the buttons have switched to the volume down button. Here are the steps you need to follow:
Step 1. Connect your iPhone to your computer, so that it connects with iTunes, and then turn your iPhone off.
Step 2. Hold down the power button and volume down button simultaneously for around 10 seconds.
Step 3. Release the power button, but continue to hold down the volume down button for a further 5 seconds.
Step 4. Following this, the screen should remain black, and that's when you know it's in DFU mode.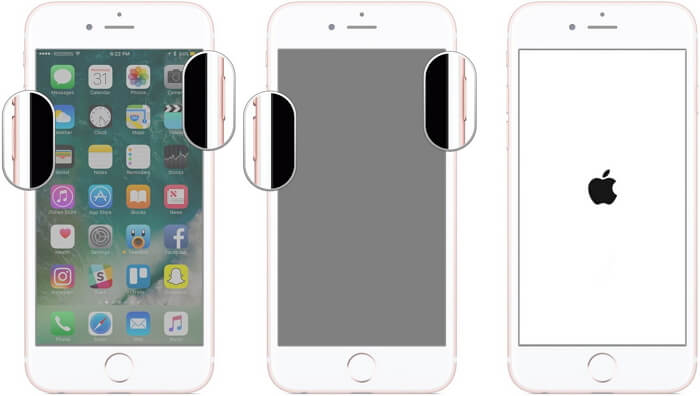 Option 3. How to Put Your iPhone 6s and Earlier into DFU Mode
With any model before, and including the iPhone 6s, you'll probably be more accustomed to the process. Here are the steps that you need to follow:
Step 1. Connect your iPhone to your computer, ensure that iTunes is open, and then turn off your iPhone.
Step 2. Once your iPhone is off, press and hold the power button either on the right side of the phone or on top of the phone for 3 seconds.
Step 3. While you're still holding that, press and hold the home button for approximately 10 seconds.
Step 4. After holding down both buttons, release the power button, but carry on holding the home button for 5 more seconds.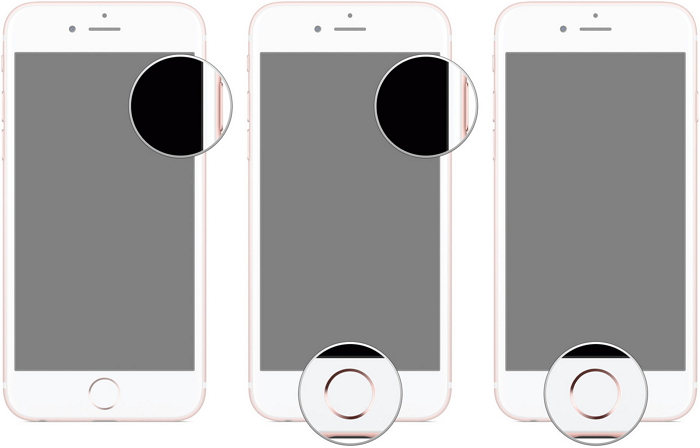 Option 4. How to Fix iOS Issues with DFU Mode
Unfortunately, even after following the steps above, some people just cannot put their phone into DFU mode. There are a variety of reasons for this, but most of them are a result of an iOS error. If that's the case, then you can use iMyFone Fixppo to repair issues such as iPhone won't go into DFU/Recovery Mode and make your iPhone operate normally. All iOS versions and devices are supported, including the latest iOS 15 beta/14/13 and iPhone 12.
iMyFone Fixppo is the best iTunes alternative and performs better than iTunes based on its exclusive technology. Check the feedback from our users below. With the iMyFone Fixppo, you can rest assured that it's completely safe to use, has brilliant usability, and has different modes to ensure that the iOS issues on your iPhone can definitely be fixed. The best part of it is that the program can fix your device without data loss.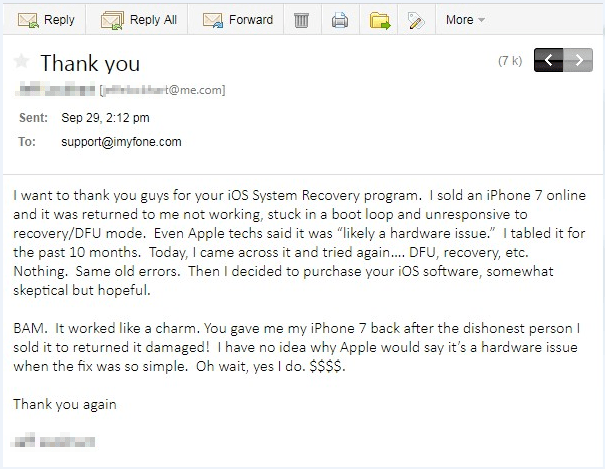 Step 1. Download and run this iOS repair tool and choose Standard Mode which won't affect your data on iPhone. Then connect your device to the computer and click the Next button. If your device can be recognized, you can go to the next step. If not, follow the on-screen instructions.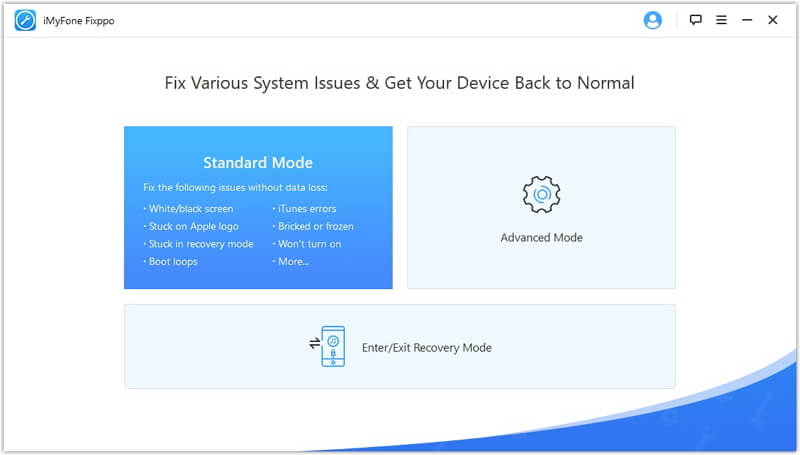 Step 2. The program will not automatically detect your device, and show you all the firmware versions. Select the appropriate firmware and then click 'Download'.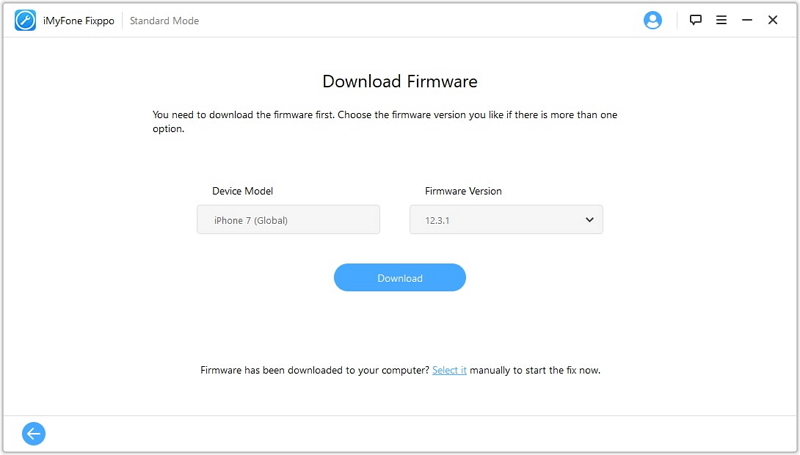 Step 3. Once you've downloaded the firmware, just hit 'Start' and the program will start to repair the issues. Then in about 10 minutes, the iOS issues with DFU mode can be solved.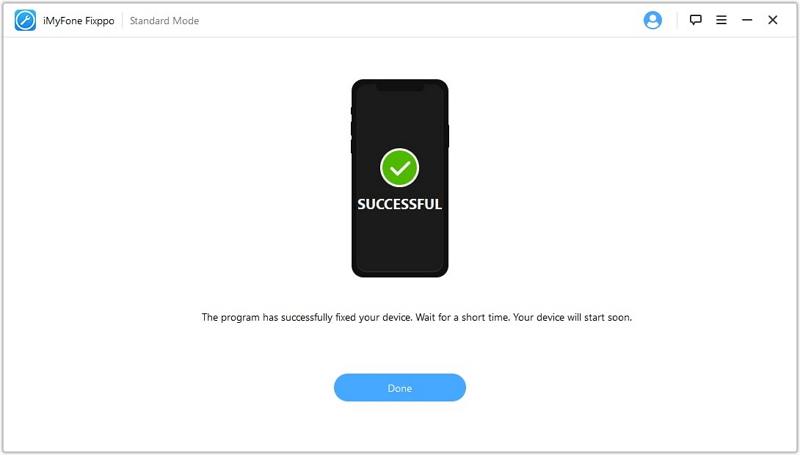 With the normal steps, you'll be able to put your iPhone into DFU mode, so you can do whatever you were intending to do. But, if those steps don't work, your best option is to utilize the incredible iMyFone Fixppo program. This software offers a free trial version which allows users to confirm whether it can detect your iPhone. Try it now!
Option 5. Alternative Solution When iPhone Won't Go Into DFU Mode
If your iPhone cannot go into DFU mode, in some cases, for example, you want to restore your iPhone, you can also try to put it in Recovery Mode. Recovery Mode is also a repair mode for iPhone. That means your device can also be completely restored when it is in Recovery mode. You can check this guide to put your device in Recovery mode manually according to your device model.
You can also use a free tool to get your iPhone enter Recovery Mode with one click. The tool iMyFone Fixppo is also helpful in this case, especially when your home button is broken. You just need to download the free trial version on your computer and click "Enter/Exit Recovery Mode" on the home page. Then you can get your iPhone to enter Recovery Mode within a few seconds.