Your iPad is prone to a lot of software related issues. From freeing at inopportune moments to full-blown malfunctions, we've heard all manner of problems affecting iPad from our users. Most of these problems are often caused by a problem in the iOS or iPadOS software which is why you may see us recommend a force restart as one of the ways to repair the device.
In this article, we are going to be looking at a force restart as one of the best ways to repair a device. In it, we are also going to show you a better, more effective solution to fix iPad issues.
Part 1. How to Force Restart an iPad
One of the top questions we get in relation to the iPad is: how to force restart an iPad.
Before we share with you the best way to force restart an iPad, it is important to note that there is a difference between a restart and a force restart. A restart is generally turning off the iPad and then turning it back on. A force restart is a more advanced procedure that also goes one step further than a regular restart, allowing you to refresh the device which is why it eliminates some of the iPad's iOS issues.
To force restart an iPad, follow these simple steps:
For models with a home button - press and hold the home and the top (power) buttons and release them when the Apple logo appears on the screen.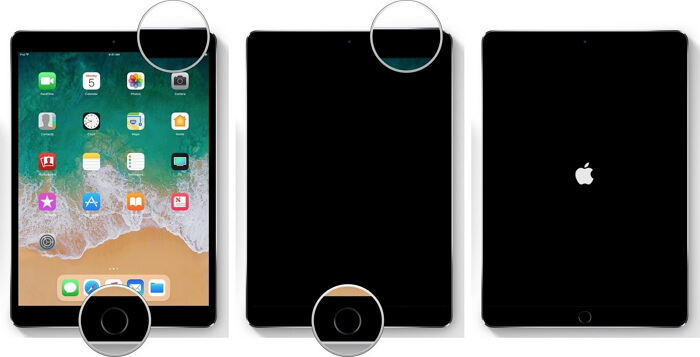 Other iPad models - for iPads without a home button, press and release the volume up button and then press and release the volume down button. Hold the top button until the Apple logo appears.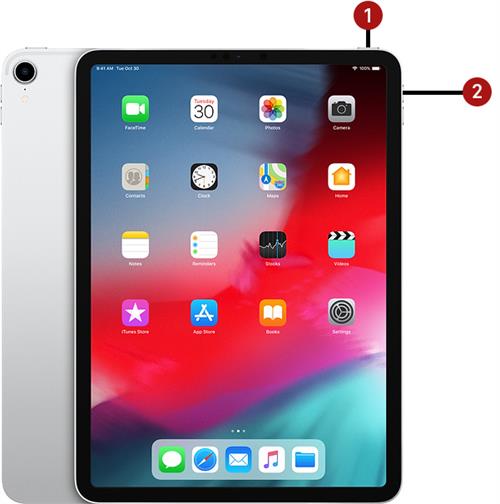 Part 2. What Can Force Restarting Do for You?
A force restart is useful in a number of problems that your iPad could be facing including the following.
A force restart removes any bugs in the system that can often affect the proper function of the device.
It is also a good idea to force restart the device if you have been installing and uninstalling apps on the device as this can have leftover memory that can affect the performance of the device.
You can also use a force restart when the device seems sluggish.
When apps on your device crash or fail to work properly a force restart is the best way to get them working normally again.
A force restart may also be a great solution for some of the more problematic issues with the device including an iPad that keeps freezing or an iPad that is stuck on the Apple logo, the Black/white screen or recovery mode.
It is essentially the first line of defense for the device and should be the go-to problem-solving procedure for any issue with your iPad.
Part 3. The Best Alternative to fix iPadOS Issues
As reliable and as useful as a forced restart can be, it is not successful in some situations. In certain iPad OS issues, a force restart is simply not enough and another solution is required if you are going to repair the device and get it working normally again.
The best way to repair iPad issues when a forced restart fails is to use an iOS system repair tool like iMyFone Fixppo. Fixppo is a great tool that can repair all kinds of iOS issues that can affect your device.
It can be used to fix all kinds of iOS-related problems with a 100% success rate.
It can fix the "forgetting password" issue by reseting iPhone without password.
It utilizes a standard mode of recovery that can be used to fix common problems without data loss and the advanced more for more problematic iPad issues.
It is very easy to use and a few simple steps can repair your iPad in just a few minutes.
It supports all iOS devices and all versions of iOS including iPadOS 15 and iOS 15.

Here's how to use Fixppo to fix an iPad that simply won't work properly.
Step 1: Launch Fixppo and in the main window click on "Standard Mode". Connect the problematic iPad to the computer and wait for the program to detect it.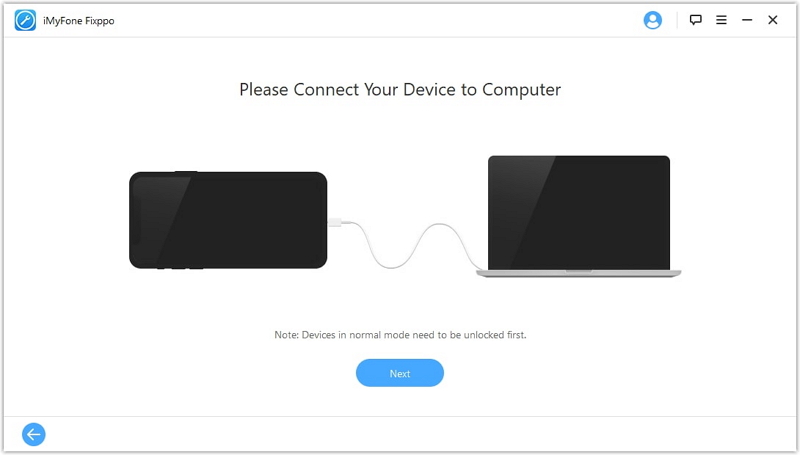 Step 2: If the program is unable to detect the device, you may need to put it in recovery or DFU mode. Just follow the on-screen instructions Fixppo provides to put the device in DFU/recovery mode to allow for easier access.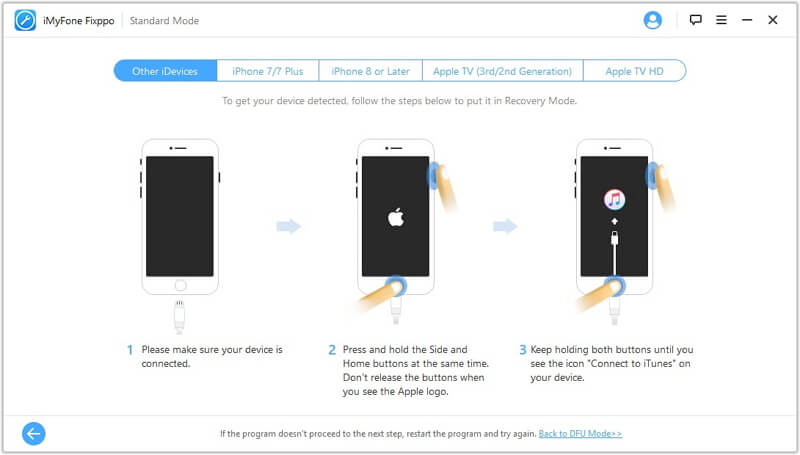 Step 3: When the device is in DFU or recovery mode, Fixppo will detect the model and provide various versions of firmware for the device. Select one and then click "Download".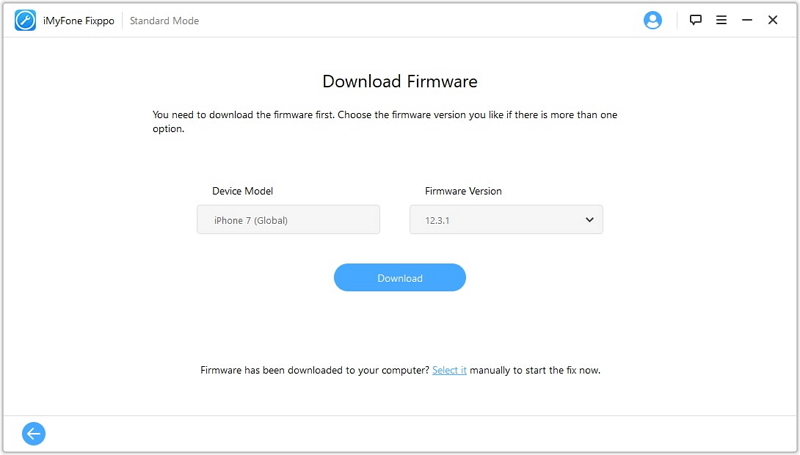 Step 4: When the firmware is downloaded, click on "Start" and Fixppo will begin repairing the device. Keep it connected to the computer until the process is complete.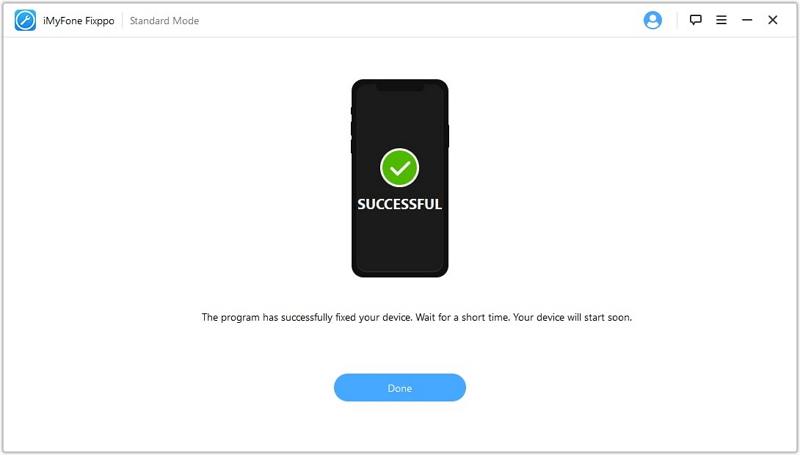 This tool is the best solution for iPad devices that experience problems regularly and might be the best solution when a forced restart simply won't work. The fact that it can be useful for all iPad models makes it the best solution for all iPad iOS issues.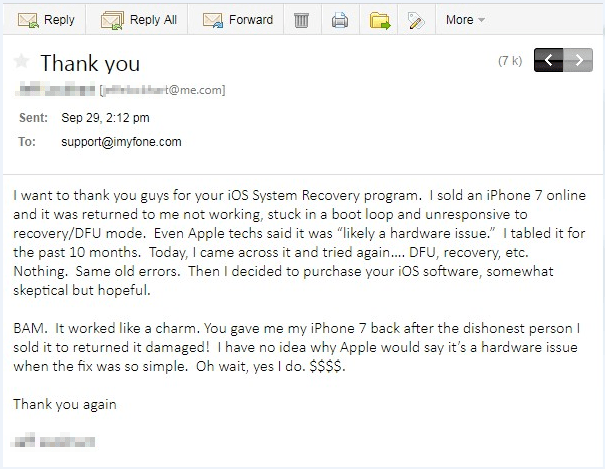 Download the latest version of iMyFone Fixppo today on a trial basis to check what it can do for you.
Conclusion
A force restart is the oldest solution for iOS-related issues. It is the first line of defense, the one solution that even Apple will recommend when your iPad is acting up. But a force reboot will not work for all situations and it may be prudent to find a more advanced solution.
iMyFone Fixppo is one such solution, allowing you to repair all kinds of iOS issues easily and with more success than a forced restart. If you want to share your thoughts on this matter or any other iOS issue affecting your iPad, just post them in the comments section below.