Apple has worked a great deal to make iOS as smooth as it now. But the seemingly perfect OS also face a few glitches every now and then. But while these errors are less in case of iPhone, iPad users aren't so lucky. Though Apple has fixed most of the errors that appear on iPad, there are still errors like iPad won't turn off, and those still need to be fixed.
Reasons Why My iPad Won't Turn Off
This is one of the most common problems that iPad users experience while using their iPad. Although there are a variety of reasons that could possibly result in my iPad is frozen and won't turn off problem, they can be divided into two categories - mainly software and hardware related.
Software errors - Software related reasons are the most common cause of "my iPad won't turn off" problem. A faulty app or unfinished software updates are the major contributors to a variety of software related errors that you might encounter on your iPad.
Hardware errors - Hardware errors are a little tricky to deal. A faulty hardware component might cause the device to not work properly.
Here are some of the fixes to this issue.
1. Turn off iPad in Settings
This is the easiest solution to fix your iPad not turning off problem. There are chances that you might not be able to turn off iPad due to a software glitch or because the power buttons are not working. That's why you might not be able to reach the power off slider and turn off the iPad. In that case, in iOS 11 and later version, there is an option to turn off the device from Settings. That way you can turn off the iPad without using the power button. To turn off iPad from Settings, follow the below steps -
Step 1: First, go to Settings and then tap on General option.
Step 2: In General, tap on Shut Down.
Step 3: It will display the power off slider at the top.
Step 4: Slide the power off slider to turn off the device.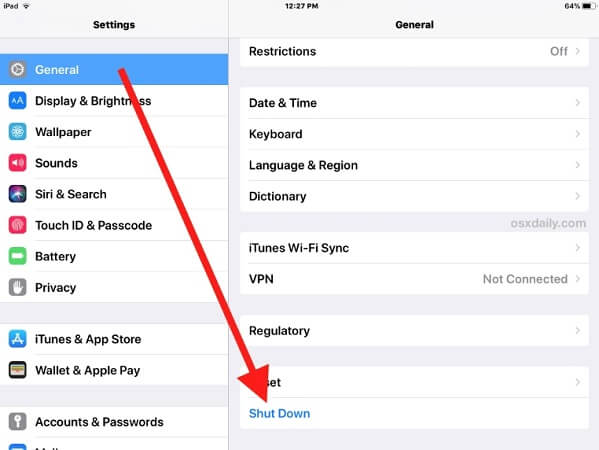 2. Force Shutdown Your iPad
If you aren't able to turn off iPad from Settings because your device is frozen and you have an older version of iOS on your iPad, then you can try force rebooting the iPad to fix the problem. Force restarting iPad has been shown to fix a number of iPad errors including iPad will not turn off issue. To force restart iPad, follow the below steps -
Step 1: Press and hold the Power button at the top of the iPad and the home button simultaneously for a few seconds.
Step 2: Release the buttons when the screen turns black and Apple logo appears on the screen.
Step 3: Now, try turning off the iPhone normally using power button alone or through settings as mentioned above.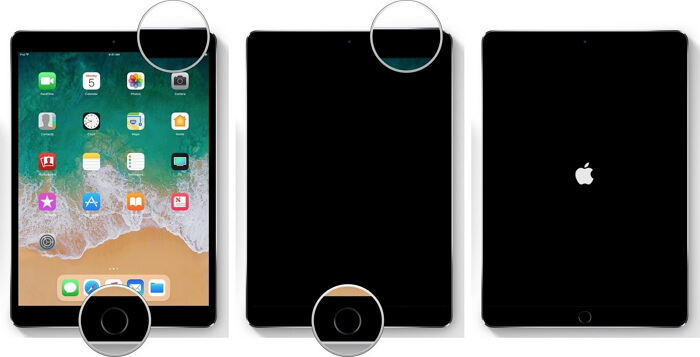 3. Use the Assistive Touch if Power Buttons is Broken
If you still aren't able to turn off iPad using the above methods, then iPad also has an Assistive Touch feature. You can use this feature to turn off iPad. But, first, you need to activate this feature on your device to use it. This can be done using the following method -
Step 1: First go to Settings > General > Accessibility >and activate Assistive Touch.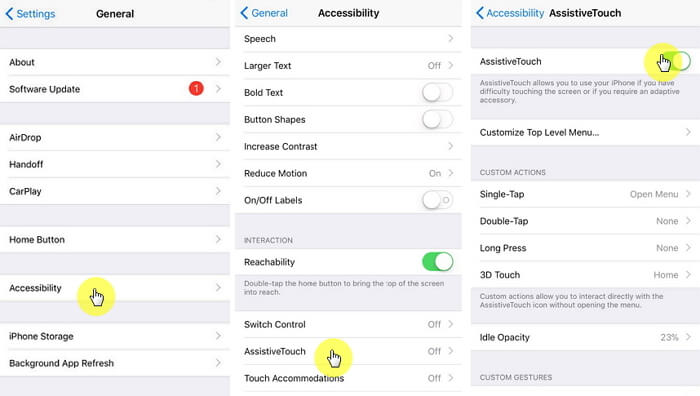 Step 2: Then tap the square icon, then tap Device and long hold Lock Screen.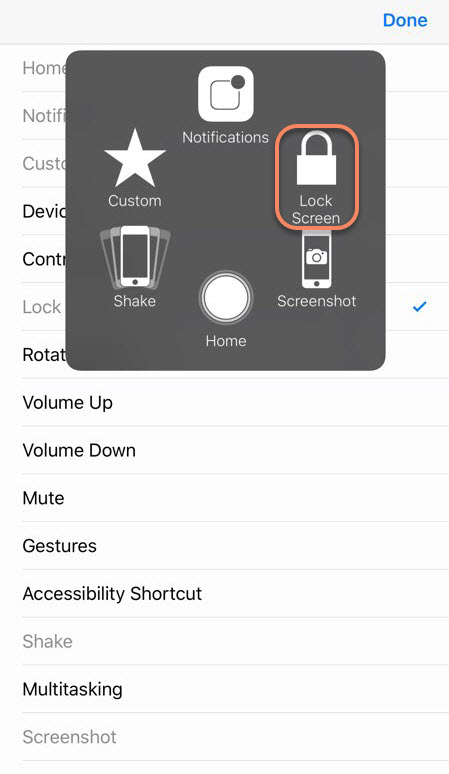 Step 3: The Slide to power off option will appear. Slide over it and your device will turn off.
Note
If the Power button is broken, and you turn off your device using Assistive touch, then you won't be able to turn it on again until you get the Power button fixed.
4. Reset iPad Settings
If "my iPad won't turn off" issue is caused due to faulty apps or other software glitches or faulty settings, then you could reset the iPad to its factory default settings to fix the problem. This way will not cause data loss on your device. The following steps will explain to you how to reset iPad settings -
Step 1: First, go to Settings from the home screen.
Step 2: Then, tap on General. Then, look for the Reset option and tap on it.
Step 3: Finally, tap on "Reset All Settings" option and confirm the action to reset the device to its factory default settings.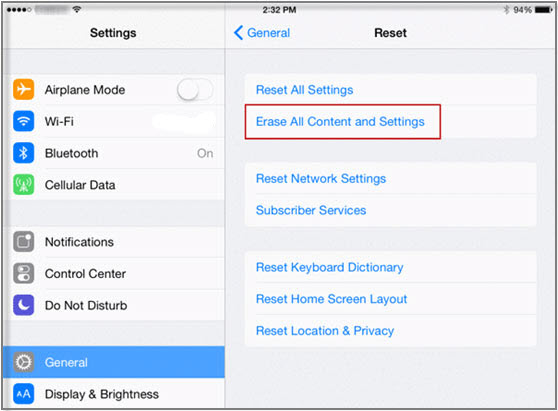 5. Fix Software Glitches that Caused iPad not Turning off
If the above solutions don't work to fix the issue, then you could try a third party solution like iMyFone Fixppo. It is a professional third-party iOS repair tool that fixes various kinds of iOS/iPadOS-related problems on both iPhone and iPad.
Using iMyFone Fixppo, you will be able to fix the iPad won't turn off problem. This tool can fix all kinds of iOS/iPadOS/tvOS problems like device stuck in Recovery Mode, iPad reboot loop, iPhone stuck on Apple logo, white or black screen of death error, frozen iPad or iPhone, and others. And the most important thing is there is no data loss after restore.
Below, we will tell you how to use iMyFoneFixppo to fix the issue:
Step 1. First, download and install iMyFone Fixppo software on your computer and then launch the problem.
Step 2. Now, click on Standard mode at the iMyFone Fixppo home screen and connect your device to the computer and click the Next button.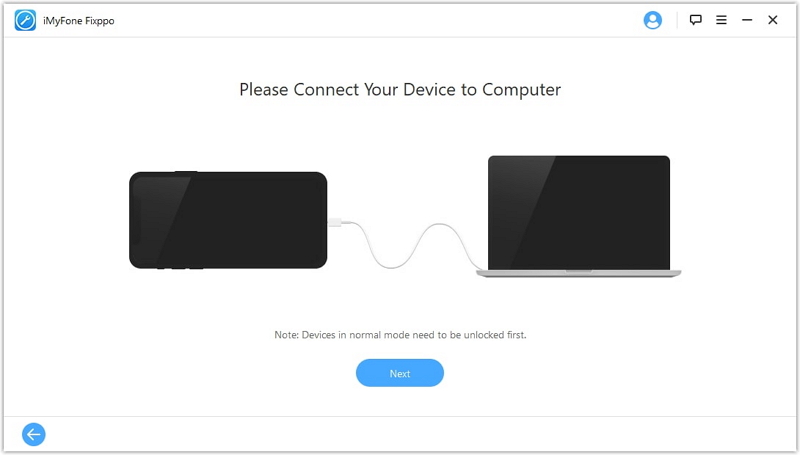 Step 3. Next, you will be required to select your device model and firmware version. Click the Download button to download the device firmware.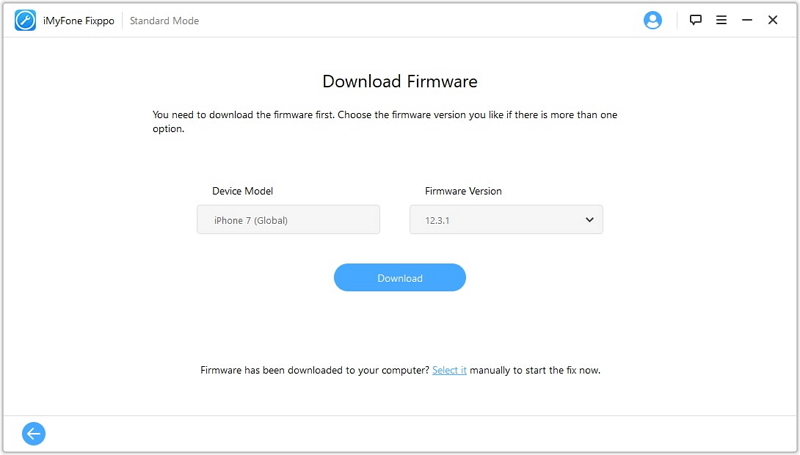 Step 4. Finally, click on the Start button and the iMyFoneFixppo will start fixing the issue.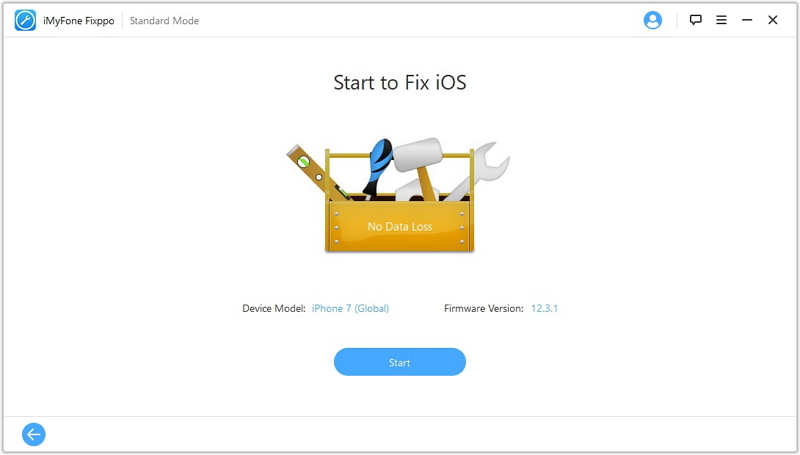 Finally, your device will be repaired and hopefully, it won't be having any issues after this.
6. Restore iPad in Recovery Mode using iTunes (Data Loss)
iTunes is Apple's proprietary device management software. It can be used to create a backup an iOS device as well as restore it. It can also be used to install iOS updates on the device. You can use the Restore iPad feature on iTunes to fix iPhone frozen and won't turn off issue. You can do this by following the below steps-
Step 1: Launch iTunes and connect your problematic iPad using a USB cable on your computer.
Step 2: Switch off your iPad and then press and hold the "Power" while pressing "Home" button. Let go of the "Power" button but keep holding the "Home" button until you get the Connect to iTunes screen.
Step 3: Once your iPad is in Recovery mode, iTunes will detect it immediately and will pop up a prompt windows, tap "OK".
Step 4: Now, simply hit Restore. Your iPad will now be completely restored.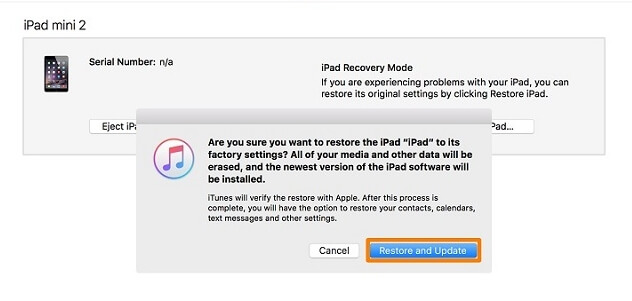 Conclusion
Nothing is perfect and the same is the case with iOS and iPad. Though Apple has made their product as perfect as they can be, still errors of some sort always appear out of the blue. If you are also facing iPad frozen and won't turn off or other iPad errors, then you can try iMyFone Fixppo tool to fix these errors. So, download and try the free trial of this tool from buttons below, it is highly recommended. It is by far the best solution in case of any software glitches you encounter while using an iOS device like iPad/iPhone.