(iPadOS 17 Included) 3 Ways to Fix iPad Black Screen of Death
Category: iPhone Issues
3 mins read
3 Methods to Fix iPad Black Screen of Death:
Sometimes the iPad can get stuck in what is commonly referred to as the Black Screen of Death. This situation can be quite frustrating since you are unable to use the device. Many users are wondering what is the cause of black screen of death on iPad and how to fix. The reasons can be varied including hardware damage that can happen when you drop the device, a jailbreak attempt that didn't quite go as planned, a malfunctioning hardware component, or some software problem.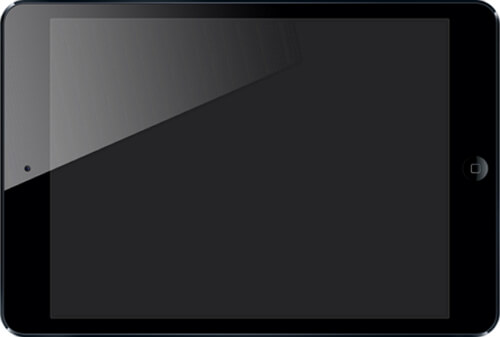 Whatever the reason is, this article will show you a few solutions that have been known to get your iPad (iPadOS 17 supported) out of this black screen problem. But, before you get started to fix iPad screen black, it's important to remain calm and back it up. That's because you might risk losing valuable data during the process of getting your iPad out of a black screen.
Back Up Black Screen iPad before Fix
It's just a general precautionary thing to do, but a lot of people simply don't know how to protect their device when it has a deadly black screen. Here's a method you can try, even though it might not work for all iPad users who are suffering from a black screen of death.
Did the iPad screen go black whilst it was connected to your computer? Alternatively, have you connected and backed it up to iTunes previously, and haven't turned off the device since?

If you can answer yes to either of those, then you may be in luck. All you need to do is head to iTunes with your iPad connected, and see if it will recognize and backup your device.
Unfortunately, if you haven't done either of those or iTunes can't recognize your iPad, there's no way to back it up whilst it's in black screen mode.
Method 1. Get iPad Out of Black Screen via a Tool without Data Loss-iMyFone Fixppo
As explained at the beginning, software errors will also cause your iPad to not turn on a black screen. Therefore, you will need a tool that can help you fix the iOS errors on your iPad. If you never back up your iPad, and would rather not lose any of the data on your iPad in order to get your iPad out of the black screen, there is a 3rd party repair tool that can help you fix this problem without any data loss. That tool is iMyFone Fixppo iPadOS repair tool and the following are some of the features that make it the ideal solution.
Fix Your iPad out of the black screen: Seamlessly System Repair, Downgrade and 1-Click Reset to Stability with iMyFone Fixppo!
Key Features of iMyFone Fixppo (iPadOS 17 Supported):
Applies the advanced exclusive technology to fix various iPad problems like black screen of death, iPad stuck on connect to iTunes icon , white screen of death, iPad stuck in Recovery mode issues and more.
It gives you 2 modes to fix iPadOS issues with different severities. You can fix the iPad's black screen without losing any data.
Recommended by famous media sites like Cult of Mac, Makeuseof and more.
Supports nearly all the models in iPad, including the newest iPad Air running iPadOS 17. Also works for all iPhones/iPods.
Easy operations and positive feedback make it the best iPadOS recovery tool.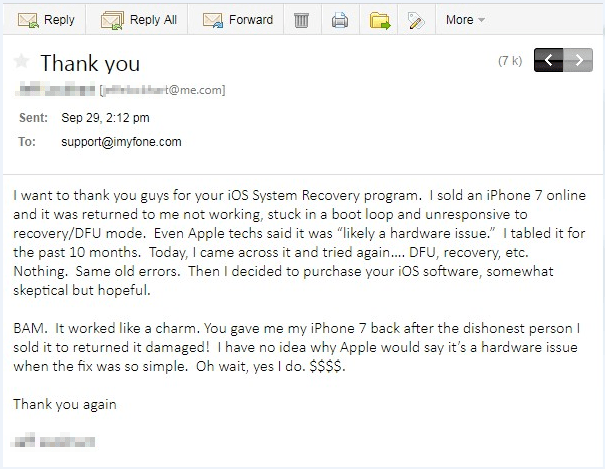 Steps to Fix iPad Black Screen Using iMyFone Fixppo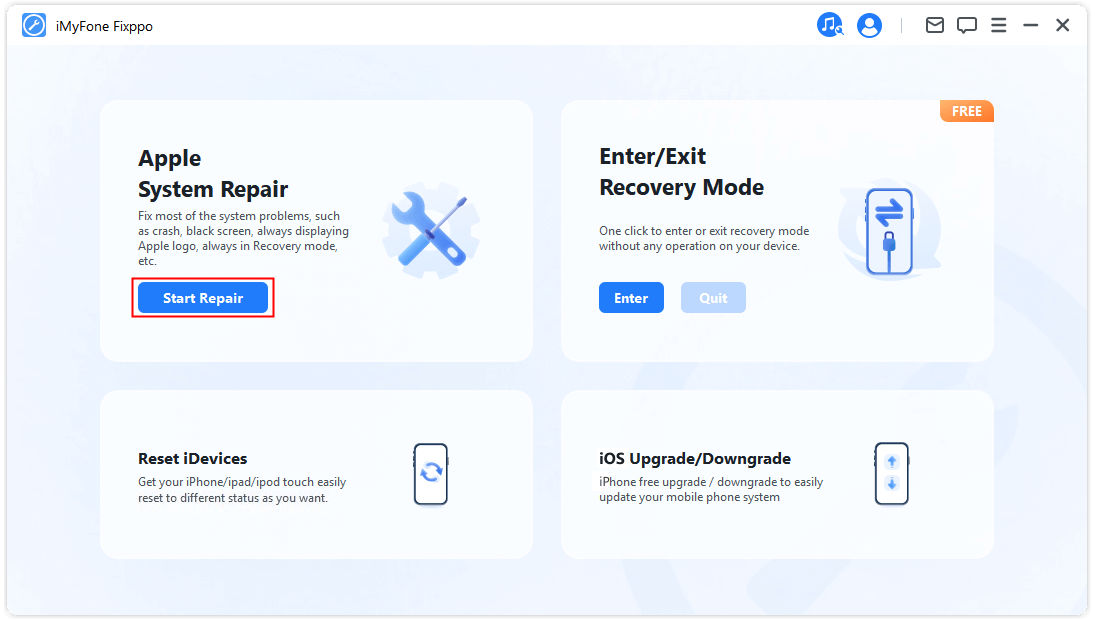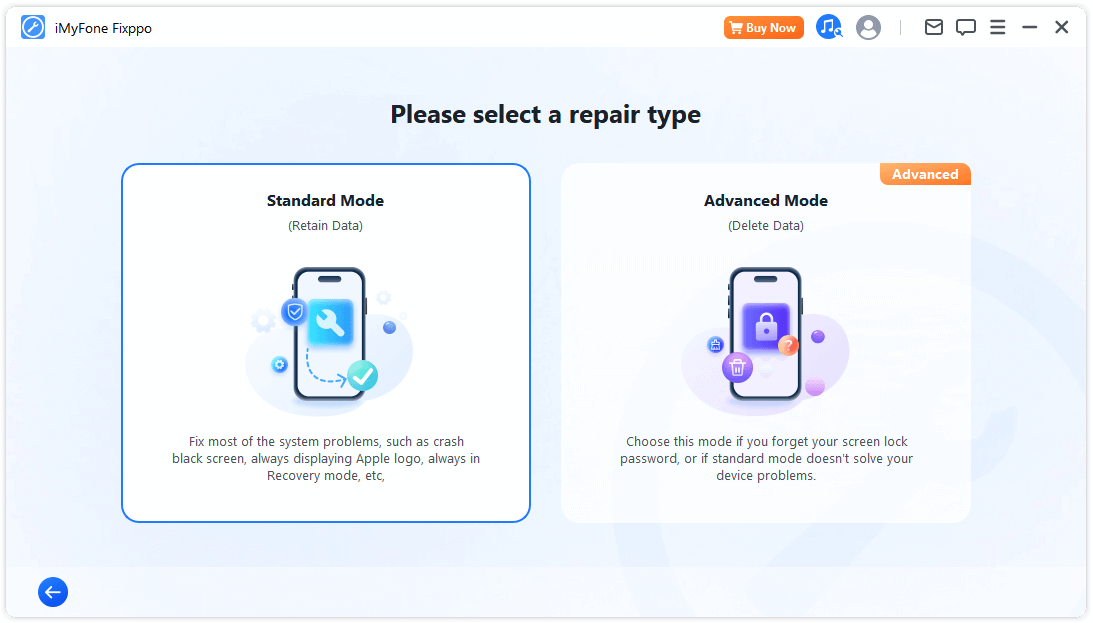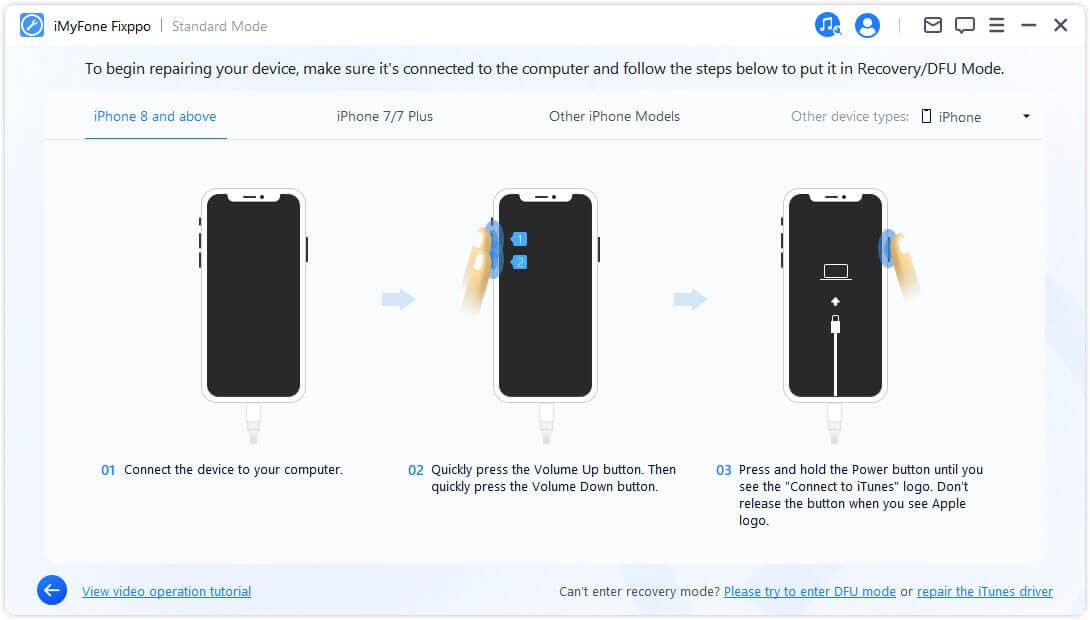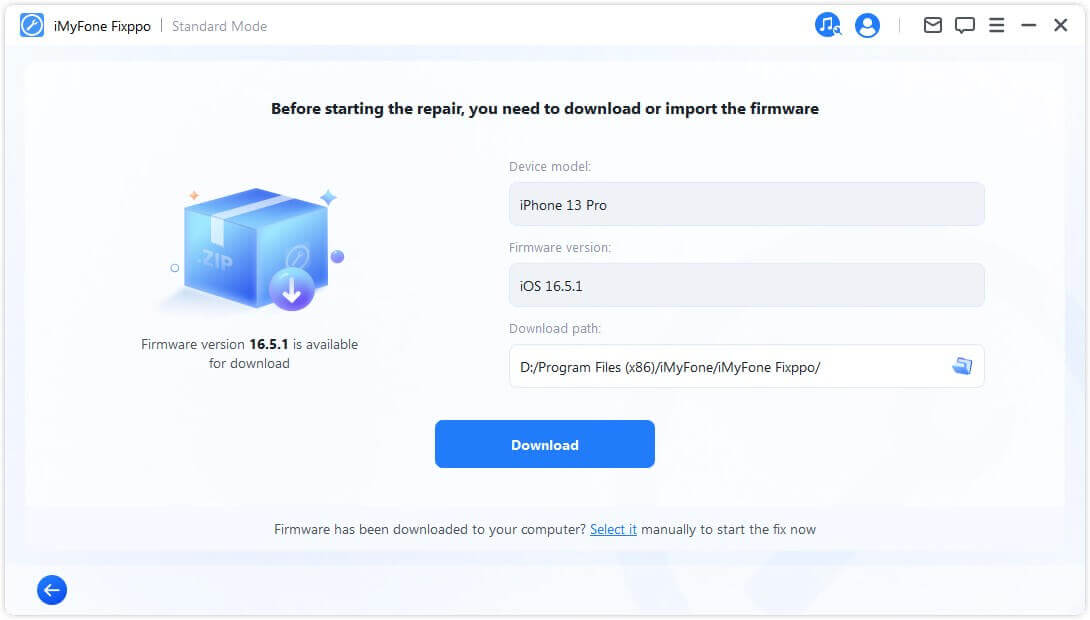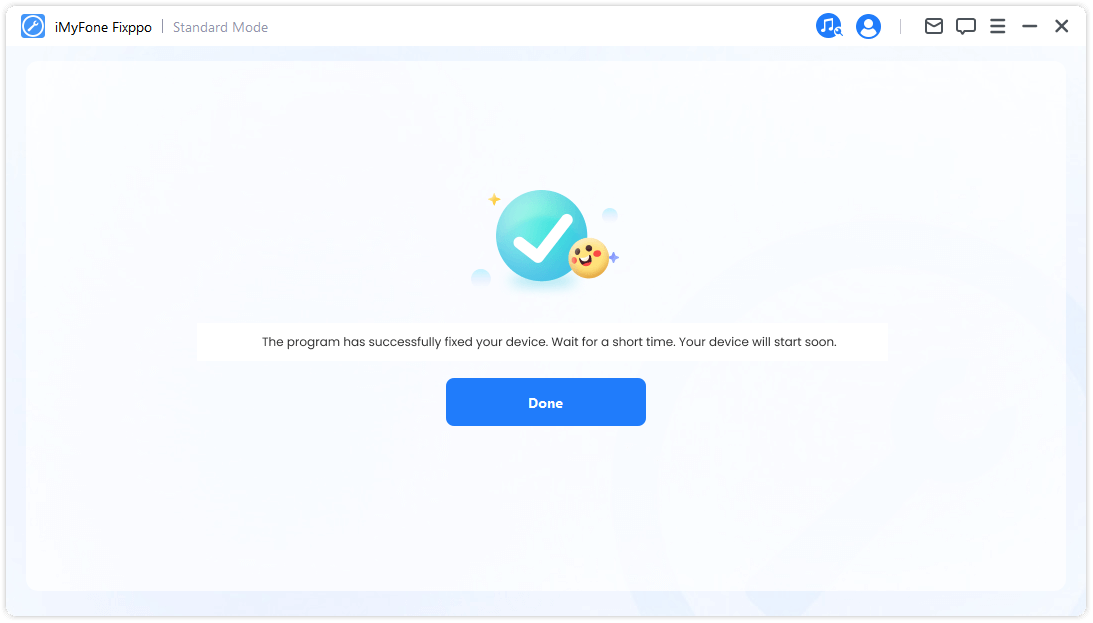 See, you can fix your iPad in the black screen of death to normal using iMyFone Fixppo iPadOS Recovery Tool, which is compatible with the iPadOS 17, and you didn't have to lose any data on it to fix it. Don't hesitate, to give it a try and save your iPad.

Limited Time 10% OFF Coupon Code for iMyFone Fixppo:YTR5E7
Method 2. Hard Reset iPad to Fix Black Screen of Death
You can fix the iPad's black screen of death by hard resetting or force restarting the device. You can do this by holding the wake/sleep button and the home button together for a few seconds or till you notice the Apple logo on the screen. Release the buttons once you see the logo. Your iPad will reboot and function normally.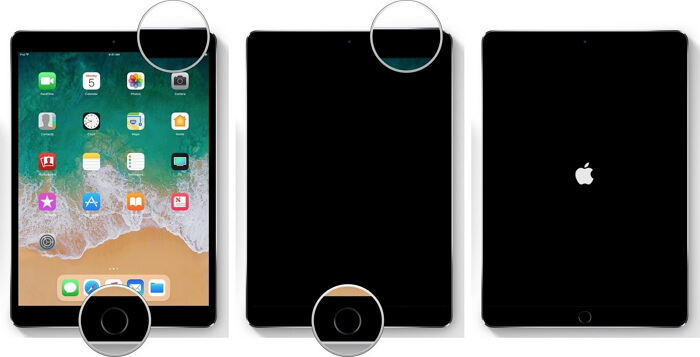 Method 3. Restore iPad to Factory Settings Using iTunes (Data Loss)
Here is the last method you can try on your own. It restores the iPad to factory settings using iTunes. We must however warn you that this will erase all the contents and settings on the iPad.
Step 1: Install the latest iTunes on your system. Start iTunes and establish a connection between your computer and iPad.
Step 2: Hold the power button and the home button until iTunes displays a message that it detected the device and is now ready for restoration.
Step 3: Click OK button. From the right pane of the screen, choose the "Restore iPad" option.
Step 4: Pressing the button will allow iTunes to erase all the content from your iPad, including data and settings.
Step 5: After iTunes completes the installation process, your iPad restarts automatically. You have to set up the device and begin using it as a new gadget.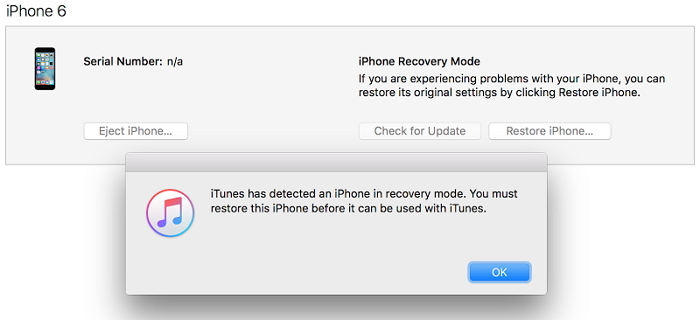 " Restoring the iPad to factory settings will erase all the content on your iPad. Keep in mind to back up your iPad to the computer or with iCloud, so that you can restore the backup to the iPad without affecting the other data. If unfortunately, you are not able to back up your iPad anymore, we recommend that you check it at the Apple store to see if the support team can get the data off when iPad screen goes black."
Comparison of the 3 Ways for Fixing iPad Black Screen
Here is a comparison table to help you better understand which method is better in fixing iPad screen went black problem.
Features
Hard Reset
iMyFone Fixppo

iTunes Restore
100% fix iPad problems
No data loss
Easy to use
Free
Free trial

Other features
One-click to enter or
exit Recovery mode
Bypass iTunes errors
Backup iPad
Recommend level
Therefore it's highly recommended to try iMyFone Fixppo if you have encountered the black screen of death on your iPad. Only a few steps are needed, and your iPad/iPhone will be restored to normal.
A complete toolkit to fix different issues with your iPhone.
The premium and full version of iMyFone Fixppo is paid but it's worth it.
Limited Time 10% OFF Coupon Code for iMyFone Fixppo:YTR5E7