Have you forgotten your iPhone passcode before? Or maybe you had an iPhone transferred to you, and the phone was locked, and you had a hard time figuring out how to unlock iPhone passcode? These things happen, and it can be frustrating if you are not making any significant headway.
Q. Can You Unlock Your iPhone If You Forgot the Password?
Of course yes. There are some solutions to your forgotten iPhone password or iPad password. We will find out some of those basic solutions and the best way to go about unlocking a forgotten iPhone password.
When you forget your iPhone password, its behavior depends on how you configured the iPhone. Naturally, an iPhone does not come with a passcode, but there are some important things to take note of when you forget your iPhone passcode.
If you continue to enter the wrong passcode repeatedly, you will not be able to try again after a long interval of time. If you try the wrong code unsuccessfully, you will be disabled from trying another passcode unless you connect the iPhone to the computer that you last synchronized with.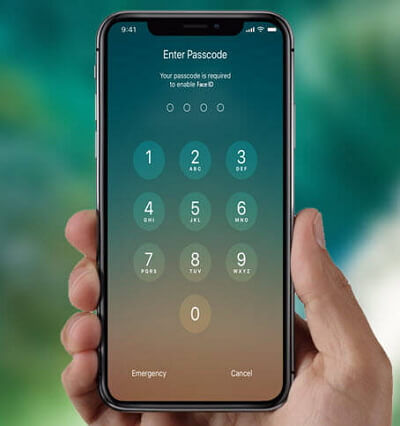 Note
After ten attempts, your iPhone can erase itself if you configure it by yourself to do that. But, this feature is not active by default. If you navigate to Settings, tap "General" and then "Passcode Lock", then you can turn it on.
If you have forgotten the password, you will need a computer to restore your iPhone or iPad as long as you have synchronized your iPhone with the computer. You can reset your passcode and resynchronize the data from the device or restore it from an iCloud backup.
If you are using another computer that you never synchronized the iPhone with, you will only be able to unlock the device and you will lose the data on the iPhone.
You should also know that even if you take it to an Apple technician, they will not be able to unlock your iPhone without restoring the device and the restore process will happen with erasing the data on your phone.
Way 1. Reset iPhone Passcode with iTunes
Using the iTunes account is another way to unlock your iPhone, and you have to make sure two conditions are met.
You must have synchronized your iPhone to a computer in the past.
"Find My iPhone" must be turned off.
To reset your iPhone passcode using iTunes, follow the steps below.
Connect your iPhone or iPad to your PC or MacBook that you have synchronized the device to in the past. Launch iTunes.
You will get a prompt to set up your iPhone by the iOS Setup Assistant. Choose to a recent backup to restore.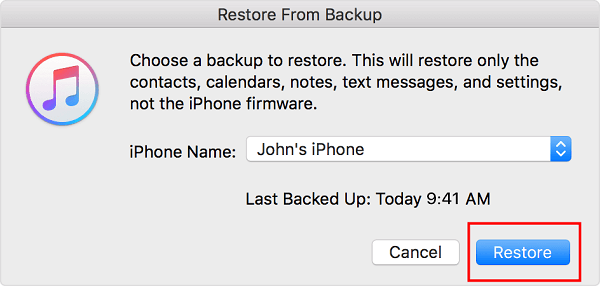 Once you do this, all the data on your iPhone will be erased, and your backup files will replace them instead. Then, you will be able to create a new passcode and access it with the new passcode.
Way 2. Remove iPhone Passcode with iCloud
If "Find My iPhone" is enabled on your iPhone, you can reset your forgotten iPhone passcode via iCloud. You also must have synced your iPhone before.
Visit iCloud.com. Log in with your Apple ID. Click on "Find My iPhone" and "All Devices".
Choose your iPhone from the devices list. Click on "Erase iPhone".  Your iPhone will be erased alongside the passcode you forgot.
Set up your iPhone afresh and restore your last backup from iCloud. You will be able to continue to use your iPhone without a passcode.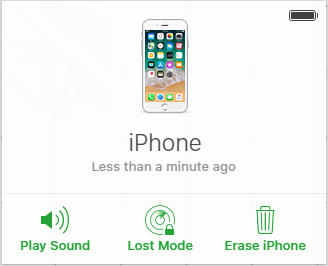 Way 3. Unlock iPhone without Passcode Using Siri
This used to be a security glitch and you can give it a try. On most iPhone, you will find the option "Allow access to Siri when locked with a passcode".  
If this option is enabled, you will be able to access different functions on your iPhone without entering your passcode.
You should note that this feature could be a security breach to your iPhone, so if this option works for you, you should then go ahead and block the feature on your iPhone by following the steps below.
Go to "Settings" on your iPhone.
Tap "General".
Select "Passcode Lock".
Turn off "Allow access to Siri when locked with a passcode".
Way 4. One-Click to Remove iPhone Password via Fixppo
For a 100% fix of your iPhone forgotten passcode, you can do this in one click using the trusted and reliable software named iMyFone Fixppo. If you ever forget your iPhone passcode or maybe you forgot iPad passcode, and you have tried out the methods mentioned above, and none of them worked, iMyFone Fixppo is your next and best bet.
It is a professional tool that gets your iPhone back to normal without giving you headaches with a 100% success rate.
iMyFone Fixppo supports all versions of iOS and iOS devices including the latest iOS 16 and iPhone 14.
It has already been trusted and recommended by a lot of media sites.

iMyFone Fixppo allows you get professional help without stepping out of your home and it can fix a wide range of problems which include but are not limited to iPhone Stuck in Recovery Mode, forgotten passcode on iPhone, iPhone White/Black Screen of death, iPhone stick on Apple logo, etc.
To fix the problem of forgotten iPhone passcode, you can do this by using iMyFone Fixppo. From the main menu interface, click on "Reset iDevices" and follow the steps below.
Step 1. Select "Reset iDevices" after you connect your iPhone to your computer.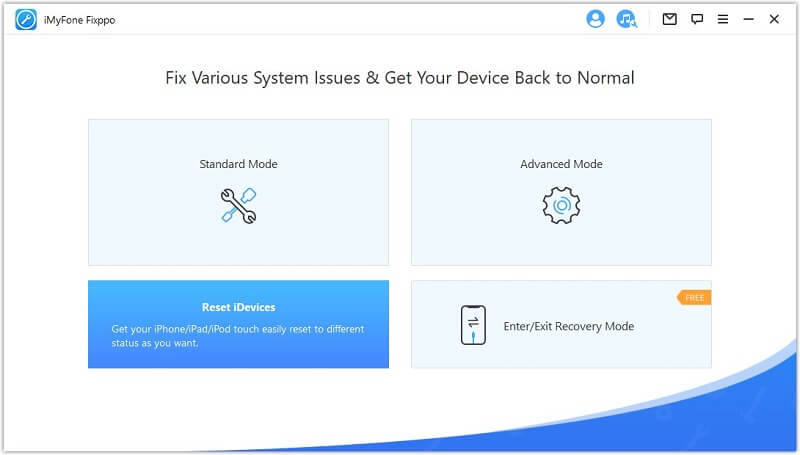 Step 2. Choose "Hard Reset" to reset your device. This mode is recommended when you forgot your iPhone password.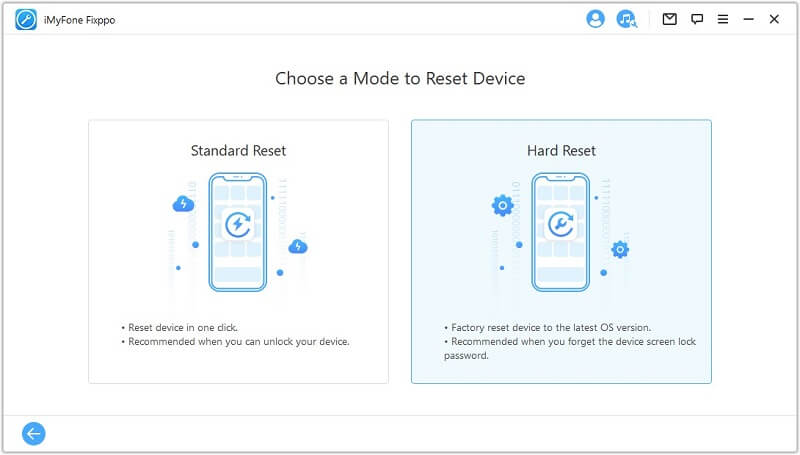 Step 3. Fixppo will prompt you to back up your iPhone, as this function will erase data.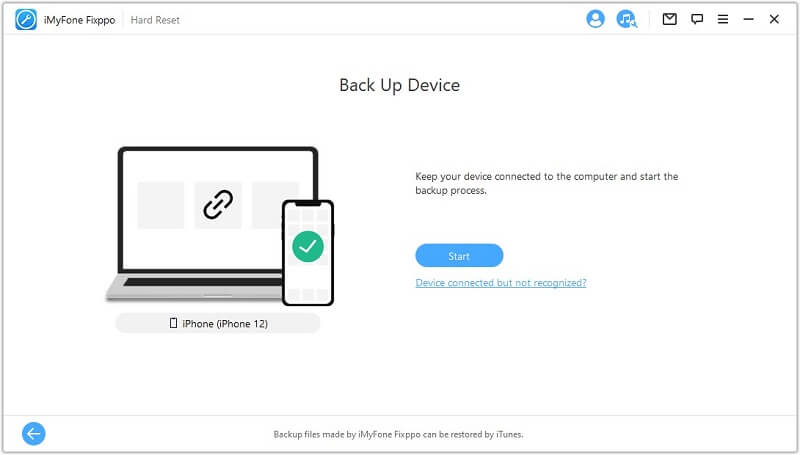 Step 4. Follow the instruction to download the right firmware package.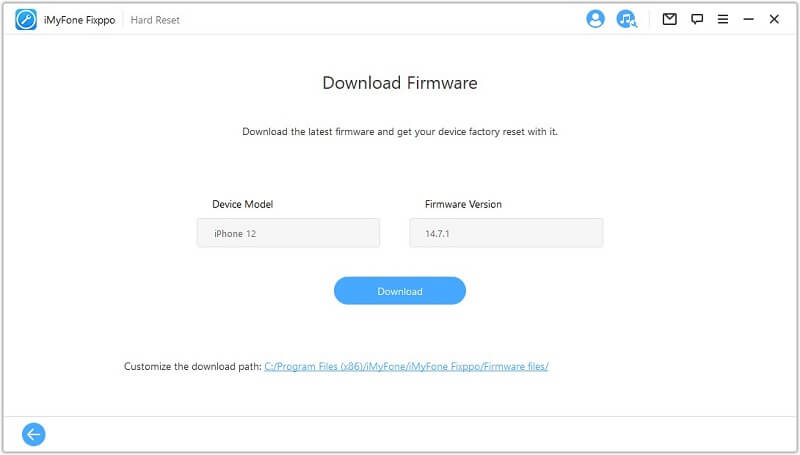 Step 5. Put your device into Recovery or DFU mode, then Fixppo will start hard reset your iPhone.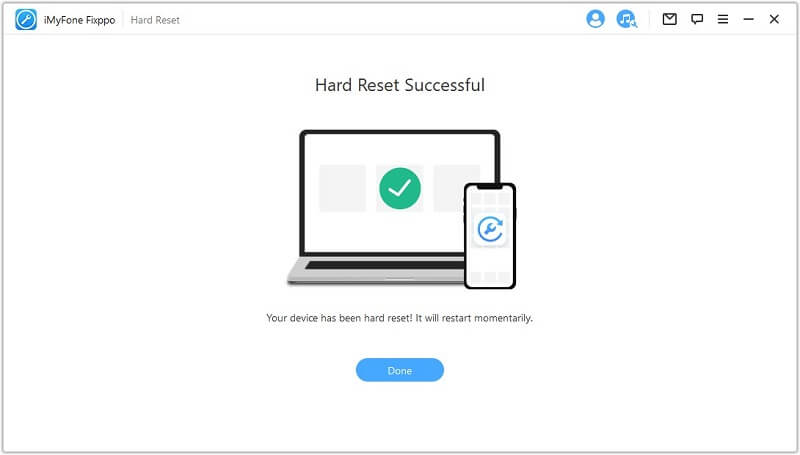 Once your device's reset, you can use your iPhone just like a brand new one..
Way 5. Reset iPhone/iPad Password with Recovery Mode
This recovery mode solution comes in handy if you have never synchronized your iPhone before you forgot iPhone passcode.
Turn off your iPhone.
Press the home button down and connect your iPhone to iTunes. Your iPhone should turn on and if it does not, turn it on by yourself.
Don't release the home button until the recovery mode screen comes up.
You will also get a message that iTunes has detected a device in recovery mode. Click on "Ok".
You will see the Summary tab: click on "Restore iPhone".
This will wipe your iPhone including the passcode that you forgot, and none of your personal data will be left on the iPhone.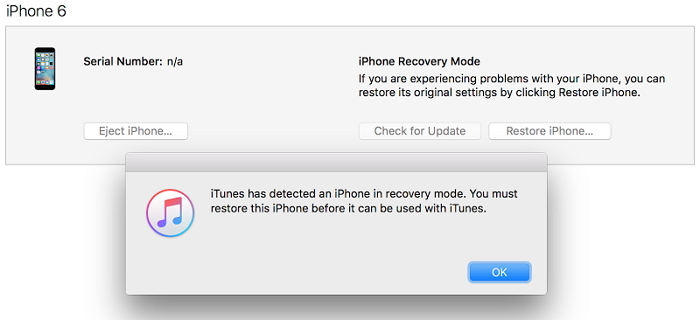 Conclusion
If you forget your iPhone passcode and you are trying to figure out how to unlock iPhone passcode, we believe that the above steps have pointed you in the right direction and now you have an idea of how to go about resetting your iPhone. iMyFone Fixppo remains the best option, and you should download your copy of the software today.