6 Fixes: iPhone Stuck on 'support.apple.com/iphone/restore' [2023]
Category: iPhone Issues
5 mins read
"My 8-year-old boy plays with my iPhone 11, it is scary I know. But he tries to hold on to the device very carefully but my concern was that he may mess up the settings and the app. So, I put the device into Guided Access Mode for safety. The problem is, I can't get out of it now. Please, help."
The main problem if your iPhone stuck in guided access is that the features are very limited and most of the ways to recovery are blocked. So, there are only a handful of ways to get the device back to normal. Here in this article all of the solutions are detailed below. Read and apply them carefully.
You can watch the video first to have a quick view of the methods below: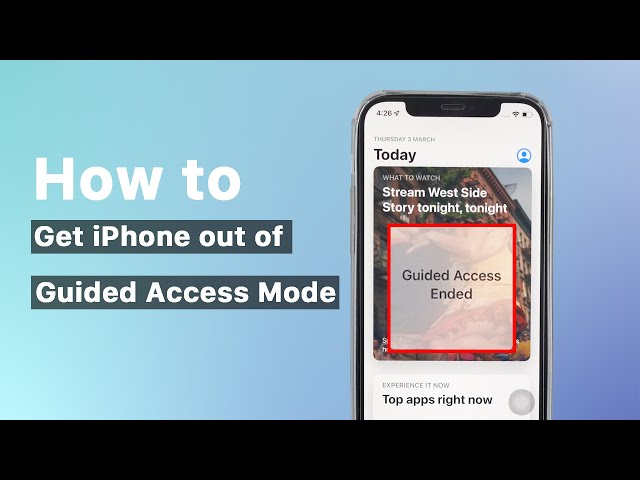 1 click to exit 'support.apple.com/iphone/restore' screen for free.
Method 1. Use The Best Tool to Exit Guided Access When it Locks Up
If nothing else is working out and still the iPhone/iPad stuck in guided access, you need to use a professional program to restore the device immediately.
Be sure to select a good and flexible program like iMyFone Fixppo, otherwise, you won't get good service and all of your files might get deleted. Fixppo is a potent iOS repair tool capable of repairing any type of iOS stuck issues, glitches, crashes, etc. and supports all iOS devices and versions including iPhone 12 and iOS 15 beta/14. Its Standard Mode has been proved useful to erase guided access passcode and exit this protection mode. The whole process is smooth and won't cause any bad results like data loss.
Now let's look at the operational procedure: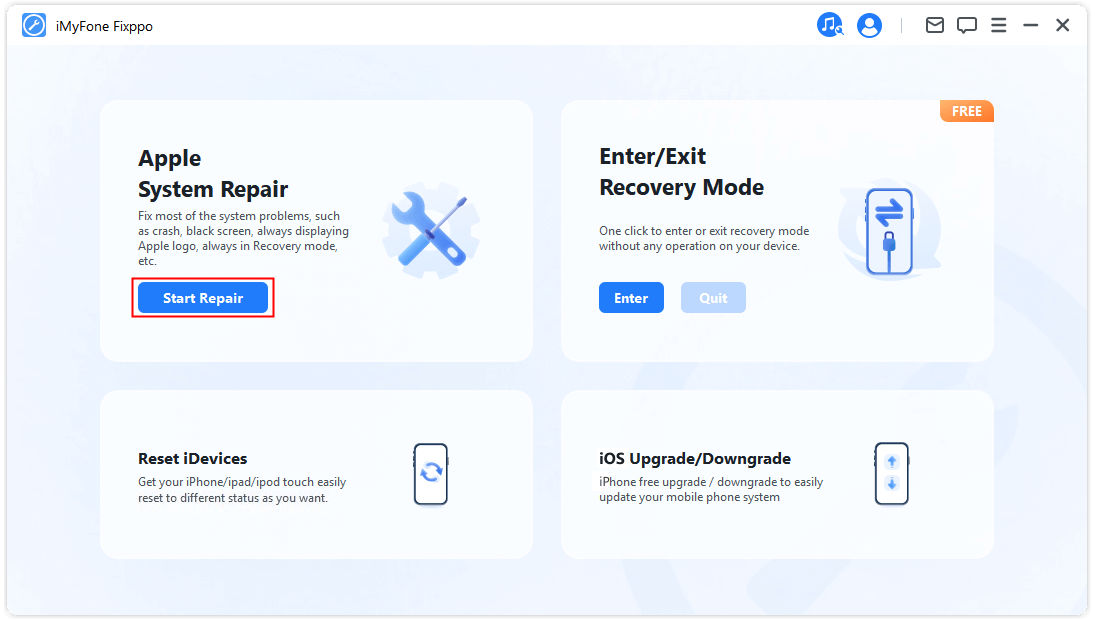 Step 1: Download and install that particular program on your computer and then launch it. Choose the "Standard Mode" from the main interface.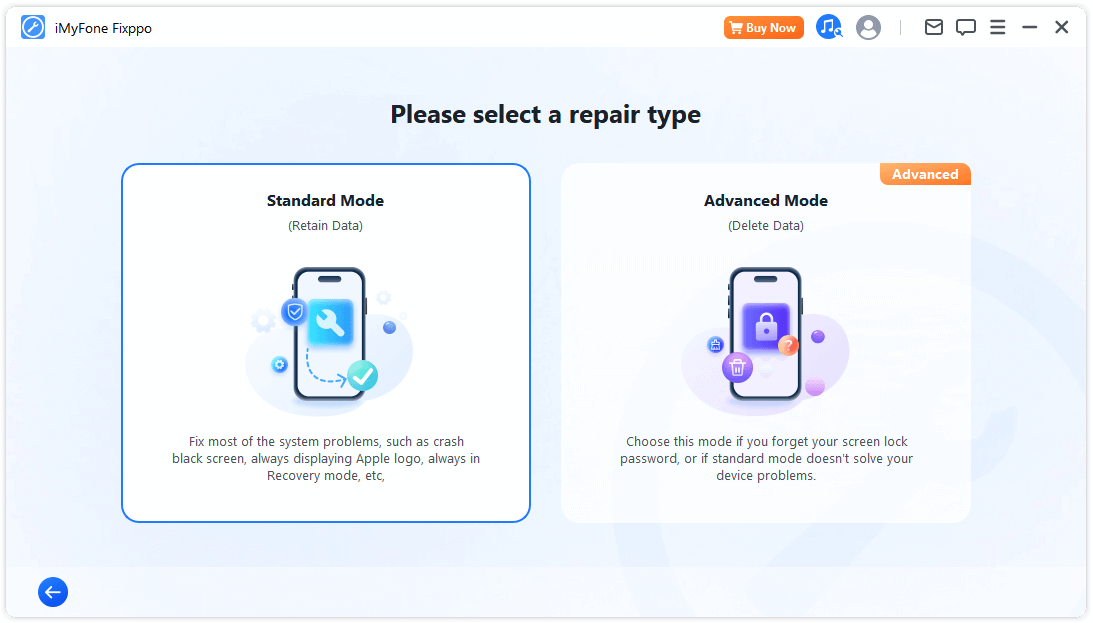 Step 2: Now, connect the iPad to the computer.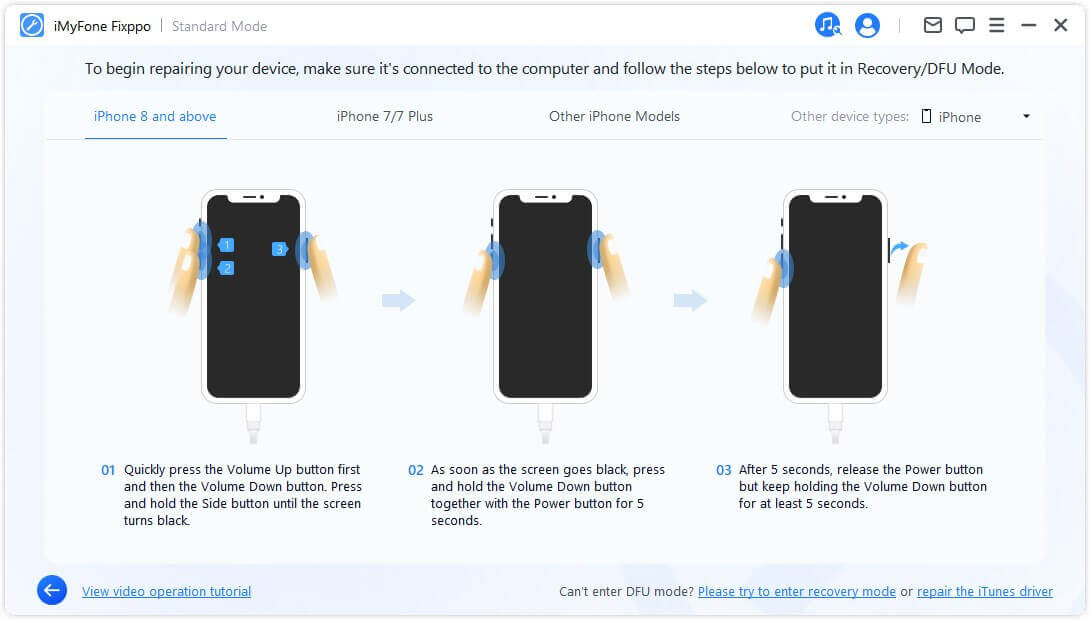 Step 3: After that, choose and click "Download" to acquire the firmware package.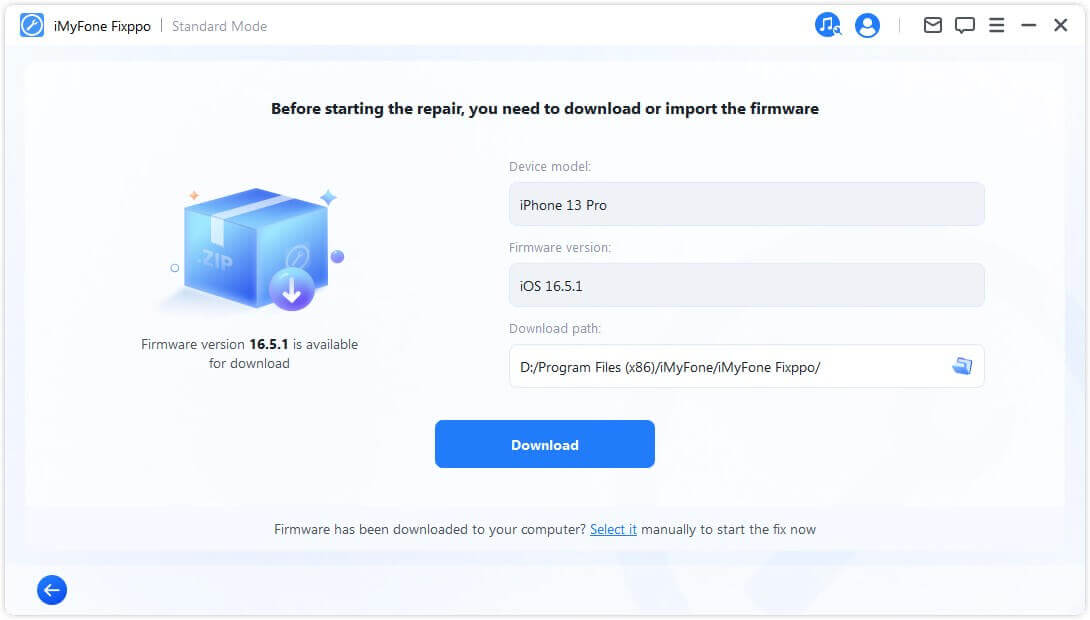 Step 4: When the firmware is ready, you need to click "Start Standard Repair" to begin restoring your device. After that, your device will reboot and not show the guided access interface.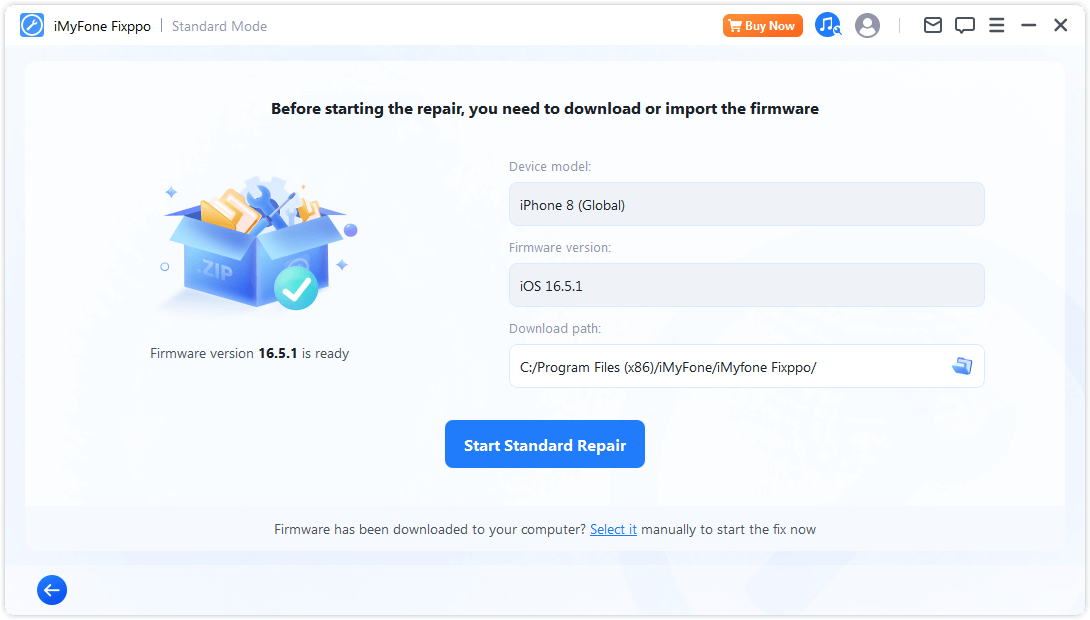 If you forgot the passcode, this is the best possible method to get your iPhone/iPad out of the guided access Mode immediately. What's more, this tool has been already trusted by many media sites.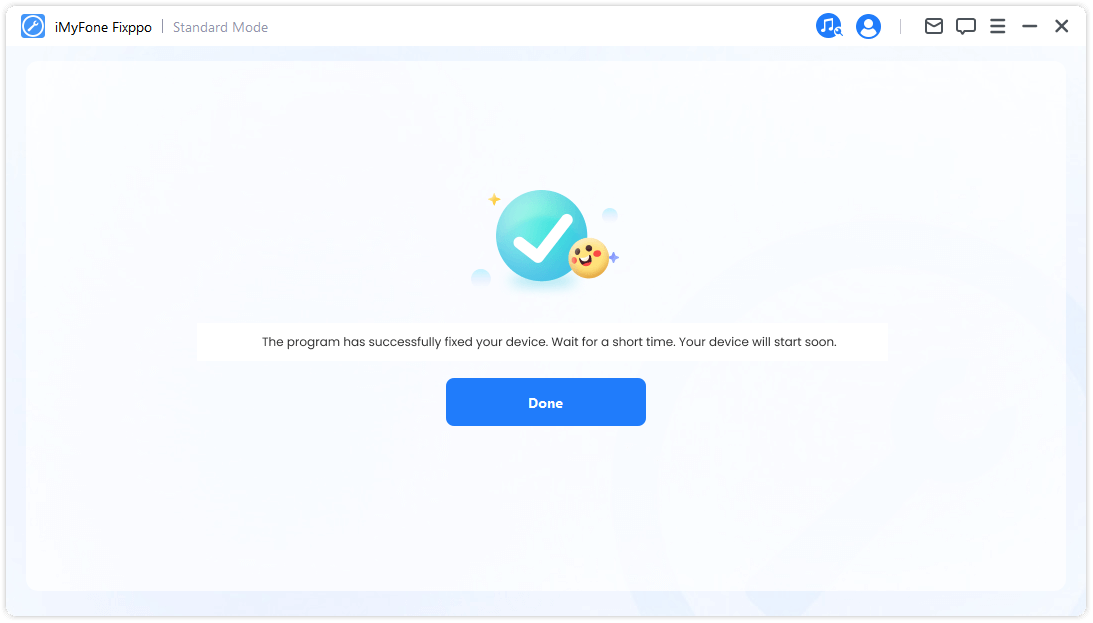 Limited Time 10% OFF Coupon Code for iMyFone Fixppo: YTR5E7
Method 2. Triple-click the Home button or Side Button
If iPhone guided access locked out, the very first thing you can do is to use the accessibility shortcut to get out of it.
Step 1: Triple-click on tap on the Home button. If you are using the new iOS devices like iPhone 12 then you have to do it on the Side button.
Step 2: Then, the password screen will appear on the screen. Type the password that used to lock the device in it Guided Access and you will be able to exit.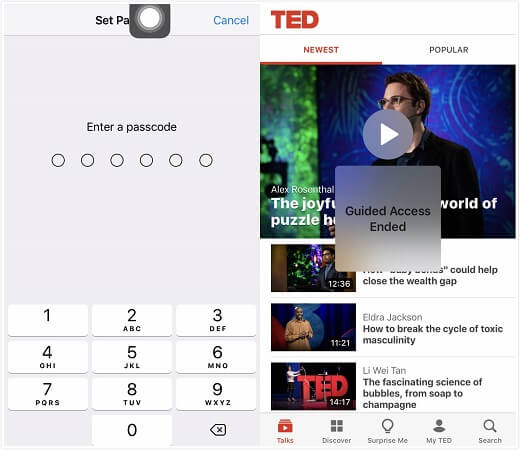 Method 3. Force Restart iPhone/iPad and Disable Guided Access
So, if the above method doesn't work, the next thing you can do to fix iPhone guided access stuck is to restart the device. But it is possible you won't be successful as functions are limited in guided access. So, your only way is to force restart the device. Here's how to do it;
iPhone 6 and older and iPad
Step 1: Hold the Home and Power button together.
Step 2: Hold them, until the Apple Logo appears on the screen.
iPhone 7 and 7 Plus
Step 1: Press and hold the Power and Volume Down key at the same time.
Step 2: Now, just wait for the Apple logo to appear.
iPhone 8 and all the new iPhone models (iPhone 12 included)
Step 1: Quick tap Volume Up and the Volume Down button.
Step 2: Then, tap and hold the Power button until you see the Apple Logo.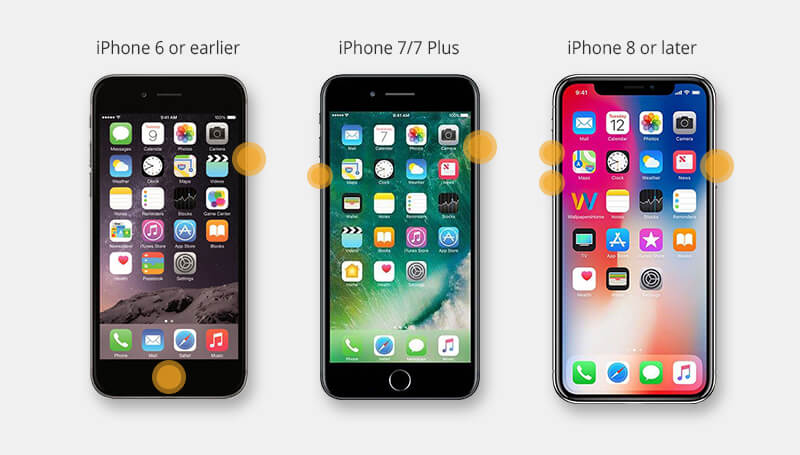 Now, these are the ways to force restart iOS devices. After it is complete you need to use the following steps to disable guided access:
Step 1: Open the iOS device (iPhone or iPad) and go to Settings.
Step 2: Tap on "General" followed by "Accessibility" and turn off guided access.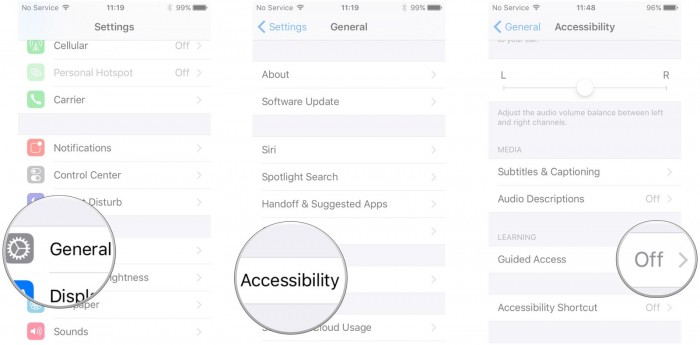 If the issue hasn't fixed by this, you need to use the next method to solve it.
Method 4. Exit Guided Access using iCloud Lost Mode
Another possible fix is using iCloud Lost Mode. It is a very different iCloud method than you are used to. So, follow the step below,
Step 1: Use a computer to log in to your iCloud account from iCloud.com.
Step 2: Click on "Find my iPhone" and find your device that's stuck in guided access mode. Then activate the Lost Mode.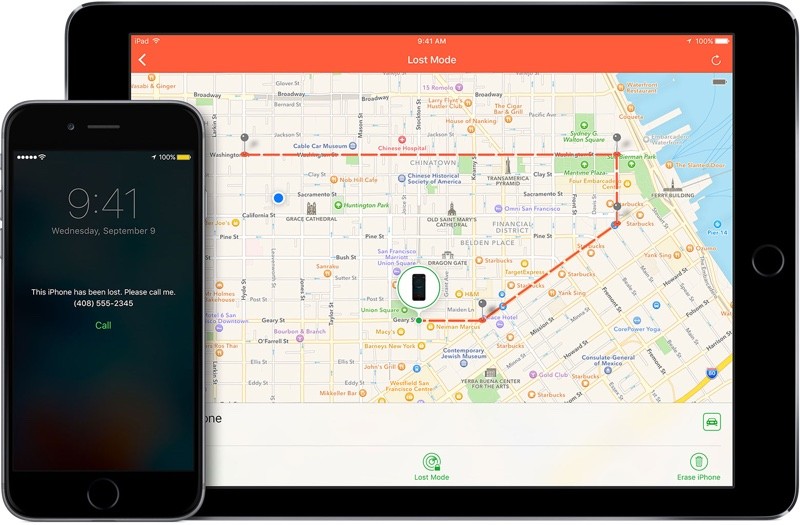 Step 3: The optional messages can be skipped, now your iPhone will be forced to go into the Lock Screen.
Step 4: Just type your usual passcode and your device should get out of guided access.
Although, the method is very unconventional it somehow works for users.
Conclusion
The Guided Access Mode limits the overall functions of the iOS device. So, if you get stuck in there it will be exceptionally difficult to get out of there. The article states 4 extraordinary ways to overcome the situation. They are all very effective and ensure the safety of your device and your files, among which iMyFone Fixppo trumps over every any other method for its efficiency and capability. If simple solutions don't work, Fixppo is highly recommended. Here you can also check the users' feedback.