"So, I have this iPad, and it used to charge normally, but now, in like, 10-30 minutes it only charges 1-5 percentages. Usually, the charger heats up, but right now our iPad 2 charger is barely that warm. Please Help! "
Have the same question in mind and want to know why is my iPad charging so slow? And also, how to fix this problem? Well, this is a very common problem in Apple devices. There are lots of people who are complaining that their iPad devices are charging very slow. Nailing it down to one explicit reason is difficult however once you do that; you can settle the issue and charge your iPad quicker. We investigate the different reasons why the iPad is charging gradually and how to settle these issues. Here, in this article, we are going to talk about the fixes and the tips to make it charge faster.
Part 1: Why is My iPad Charging So Slow?
Basically, there are plenty of reasons behind the charging slow problem. So, let's get started.
Fake/Duplicate charging cable or connector: There are plenty of steps that are taken by Apple to aware users to stop the usage of duplicate charging cables or connectors. These days, on the market, you will find a wide range of fake or duplicate charging cables that are very dangerous especially when you use such an expensive electronic device. Such fake charging cables and connectors are behind iPad charging very slowly.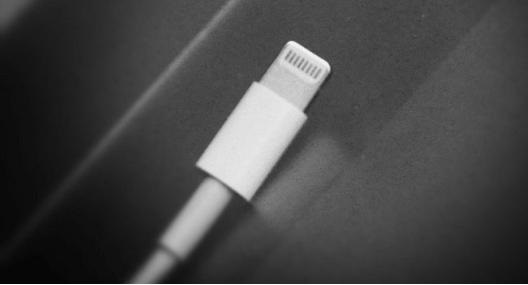 Adapter problem: As we all know Apple offers basic 5W charger with their iPhone devices but, with iPad, you will get a 12W charger right out of the box that charges an iPad faster. Adapter always plays an important role when it comes to charging speed.
USB charging vs. Wall charger: Are you charging your iPad device from your computer or laptop? Yes? Well, charging from the computer or laptop is slow because your device receives less power as compared to when you charge it directly by connecting it to a wall charger.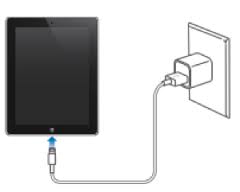 Background apps: Background apps also play an integral role when it comes to slow charging problem. Background running apps consume a decent amount of battery without you knowing. It is always recommended by experts to limit the use of battery consumption.
Battery health: To see the approximate health of your iPhone battery, launch Settings and select Battery. If the Battery Health percentage is lower than 80 percent, you may consider getting a physical battery replacement.
Part 2: Fixes of iPad Charging Slow
Now, that you know what may cause the slow charging problem, here are some solutions that can fix these issues and also repair your iPad in case of software malfunctions.
2.1 Use Another USB Cable or Charger
As we said earlier, charging cable plays an integral role in charging speed. Always try to use the original or genuine charging USB cable in order to avoid iPad charging slow problem. If you are facing slow charging problem then, try to change the USB charging cable or charging adapter in order to fix a slow charging problem.
2.2 Force Restart iPad
Giving a new beginning to your iPad may solve the issue. Simply, restating the iPad could fix such a problem. Steps to restart iPad is very simple, simply press and hold the power button and home button simultaneously for around 10 seconds until you see the Apple logo. This will restart your iPad device. If the charging problem is still persisting then, follow the next method to fix iPad charging slow problem.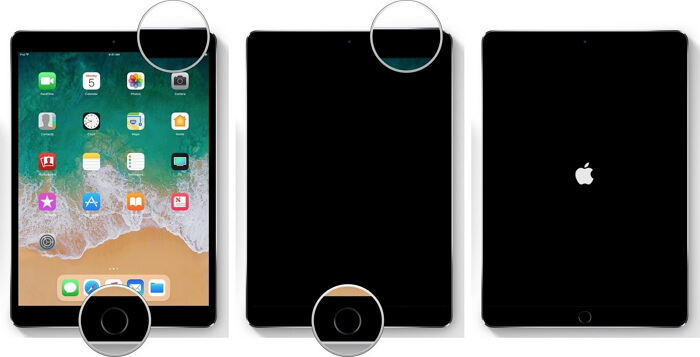 2.3 Reset All Settings
Most of the times, a software is more likely responsible when it comes to the slow charging problem. A problem like slow charging could be fixed by making some changes or resetting the system settings. Don't know how to reset the settings? Well, you can reset the settings by going to Settings on your iPad > General > Reset > and finally to "Reset All Settings" option. Enter the passcode and tap on the "Reset all Settings" to confirm.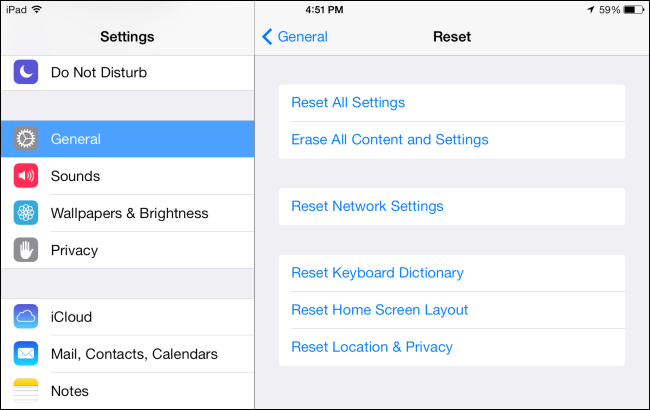 2.4 Repair Software using Fixppo
iPad slow charging is a very common problem, choosing the best solution isn't easy. Today, we are going to introduce a potent tool known as iMyFone Fixppo. This is an amazing system recovery tool that is powered by loads of features which makes software repairing easier like never before. You can recover your device from various scenarios including all iOS stuck issues, update/downgrade error, frozen device and much more.
Here are the advantages to use the software:
The whole process and is easy and smooth.
You won't lose any data using it to restore device.
It covers all models of iPad including the iOS 12.1/12 iPad Pro.
Now let's check out how to fix iPad slow charging using Fixppo:
Step 1: At the very first step, you have to download the iMyFoneFixppo program on your computer and install it.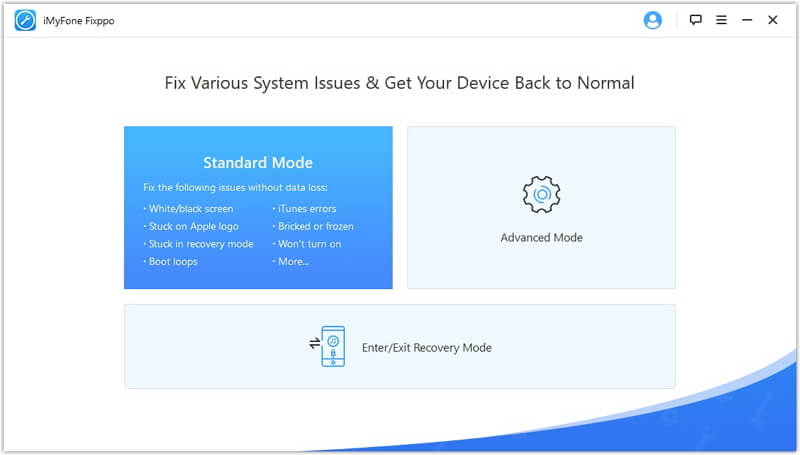 Step 2: Open iMyFoneFixppo, choose Standard Mode and then connect your iOS device to the computer using lightening cable. Click "Next" to continue.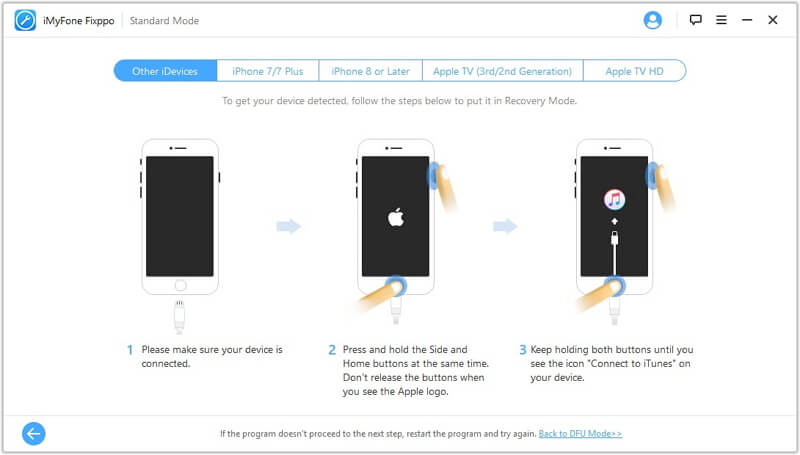 Step 3: Now, one has to download the firmware by choosing the model and firmware version. Finally, hit on the "Download" button to start downloading.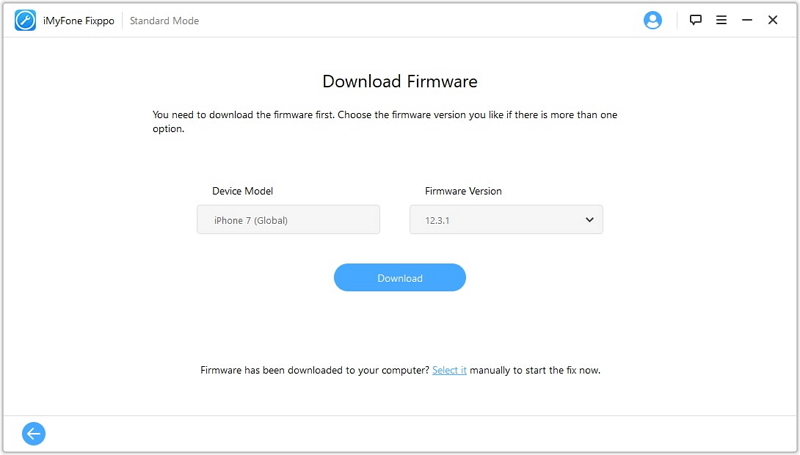 Step 4: Finally, click on the "Start" button to begin the repairing process. After the repair, you iPad will reboot automatically.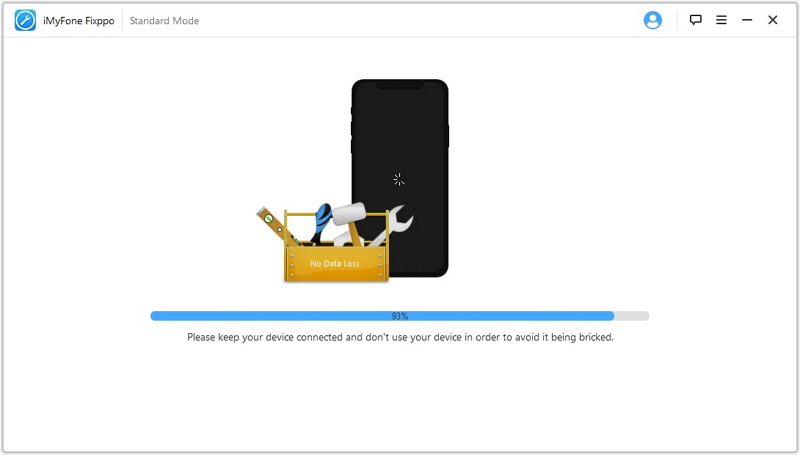 And it's done! Now you can try charging your iPad and check if the problem is solved.
2.5 DFU Restore in iTunes
iTunes is the music library and mobile management tool that is coded by Apple for its iDevices, but you can also use iTunes in order to fix device issues and manage data. With iTunes, you can easily backup and restore iOS devices in a few simple steps officially.
Step 1: Open iTunes on your computer.
Step 2: In order to put iPad into DFU mode, you have to turn off your iPad device. After that, connect it to the computer via lightening cable.
Now, press and hold the "Power" button and Home button at the same time for about 10 sec.
Release the Power button until a black screen persists.
Step 3: Right after you put your iPad into DFU mode, iTunes will detect a device in Recovery Mode that needs to be restored. Tap Ok.

Step 4: Now, iTunes will prompt you to Restore and later Restore and Update your iPad. Confirm and proceed.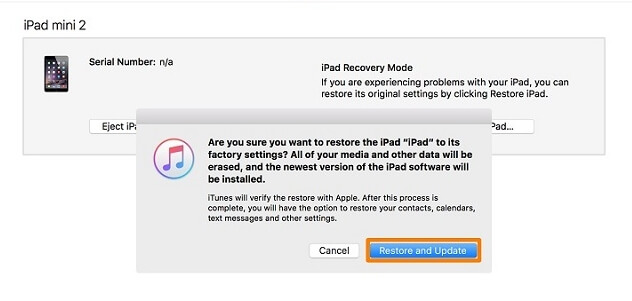 2.6 Replace the Battery
Still, have a question in mind "Why does my iPad charge so slow?" If the above the steps don't help, unfortunately, this might be a hardware issue and it might be directly related to the battery. You can replace the battery in order to fix the slow charging problem.
Part 3: Tips to Make iPad Charge Faster
Now, if you want to make your iPad charge faster, follow these tips below:
3.1. Use the Original USB Cable
Always try to use the genuine charging cable in order to avoid facing such problems. Fake/duplicate cables could lead to a serious problem.
3.2. Charge with Wall Charges instead of Computer
Wall charger is the best way to charge your phone/iPad faster because it produces more power compared to USB charging.
3.3. Enable Airplane Mode before Charging
By turning on the Airplane mode your mobile device disconnects from every single network such as mobile network, Wi-Fi, and Bluetooth making it consume less battery and inevitably leads to fast charging.
3.4. Stop Using Your iPad when Charging
Most of the people use mobile phones when charging. Do you know using the phone while on the charge could damage the phone battery? So, stop using your iPad when charging and it will yield you positive results.
Conclusion
So, this article details all the tips and tricks to fix slow charging problem on iPad. Follow the tips properly and we believe you can get your iPad fixed in no time. We have also found iMyFone Fixppo to be the best way to fix any type of software problems on any iOS device and we highly recommend this software. Hopefully, you have found the best solution to the iPad charging slow problem.