Question
Upgraded to iOS 16 on my iPhone 11 Pro Max. Now all the apps are running slow to load and a lot of times it says no internet connection. Sooo annoying! Anyone else having this issue and any suggestions to remedy this? -- From
Reddit
Though the iOS 16 is released for a while, users are still experiencing some minor bugs on their iPhone. And this iOS 16 slow Internet problem is exactly the one that people are discussing these days.
If you are unluckily to be one of them, this article should be your saver. 10 practical fixes will be listed here to help you out and with these solutions, your iPhone should not relapse into this slow Internet problem again.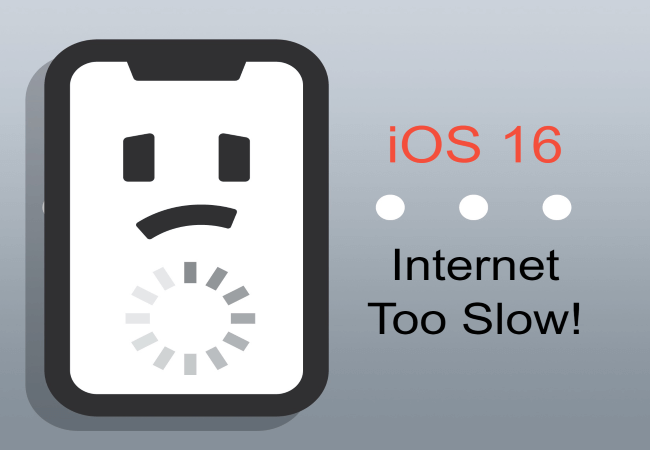 10 Fixes for iOS 16 Internet is Too Slow
1. Cool Down and Restart the Router/Modem
If your Wi-Fi is running at low speed, you should consider turning the router/modem off and letting them cool down for a while before restarting them again. This is recommended especially for those who keep these two devices running all the time but don't have the habit of turning them off once in a while. If they keep running in extreme heat, chances are you won't have a stable Wi-Fi connection.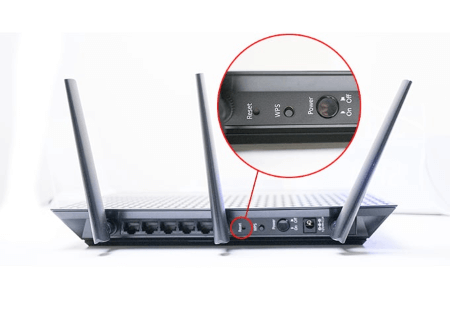 2. Toggle Airplane Mode On and Off
If you're using the cellular but the phone Internet is too slow to even load a picture, seeking help from toggling airplane mode on and off might work. However, every time you do so, please give it time to search for a better signal. And if it doesn't work, try 3-4 times and wait patiently for it to respond.
3. Turn Off Background App Refresh
If this feature is enabled, it means your iPhone will keep updating the latest content under Wi-Fi or cellular connection. If it goes on for a long time, your iPhone may be packed with tons of information, which cause it unable to run smoothly for the lack of enough storage space, thus preventing the network to run at a normal speed. Therefore, it's necessary for you to turn off this feature to release certain storage.
Go to Settings>General>Background App Refresh>Toggle off the button next to it.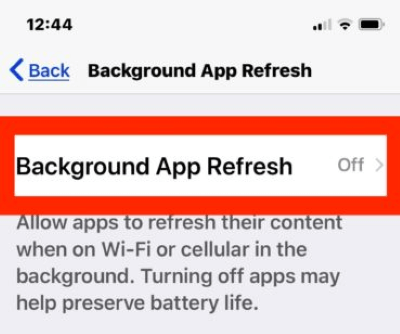 4. Repair iOS via iMyFone Fixppo
What if the problem still exists after trying those common solutions? Here you should notice that the problem is more than just an unstable network connectivity issue. And you should rule out the possibility that it's the iOS system that is causing you the unpleasant experience.
In this case, iMyFone Fixppo can be your first choice to finish this job. Packed with all powerful features, Fixppo is designed specifically to solve iOS-related problems. Almost all buggy problems people run into when they are using iPhone devices can be fixed with ease. And if you're not sure about that, download Fixppo and try to fix this iOS 16 slow network problem with steps below.
Step 1: After you download and install Fixppo, open it and choose Standard Mode.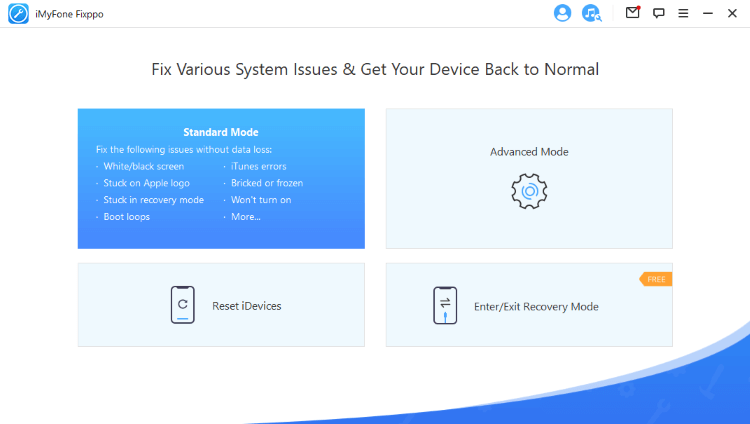 Step 2: Connect your iPhone to the computer, if your device can be detected successfully, you can directly head to the next step. If not, you may have to follow the pop-up instructions to enter Recovery Mode or DFU Mode first.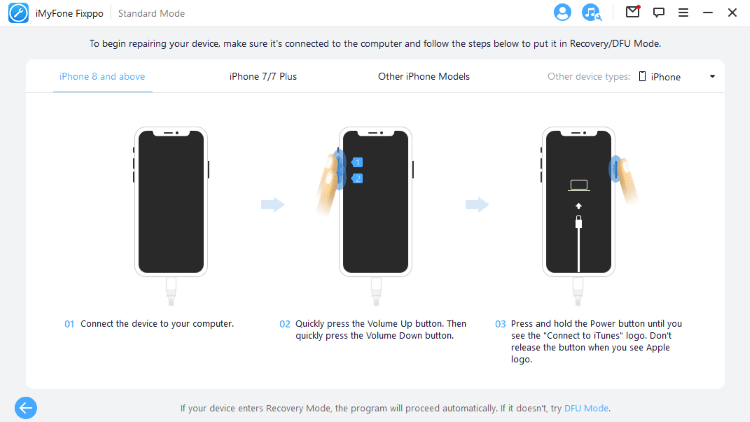 Step 3: Either way, your iPhone model and firmware package should be detected, click on Download button to download the firmware package.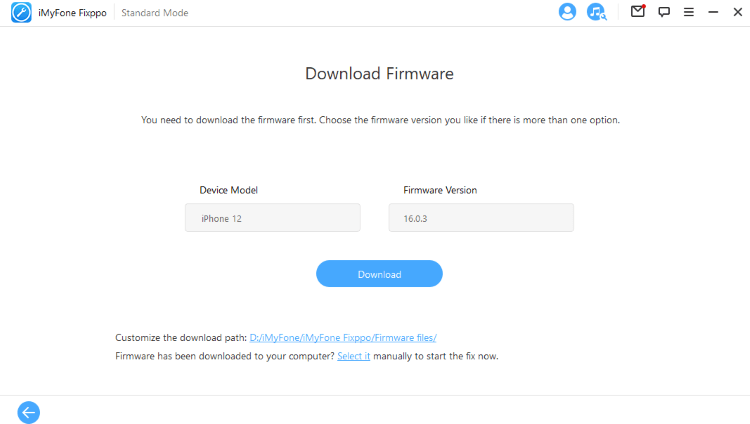 Step 4: With the downloaded firmware, Fixppo will begin its process by your clicking on Start. After that, your iPhone will be restarted without any data loss, and your iOS 16 slow network problem won't bother you anymore.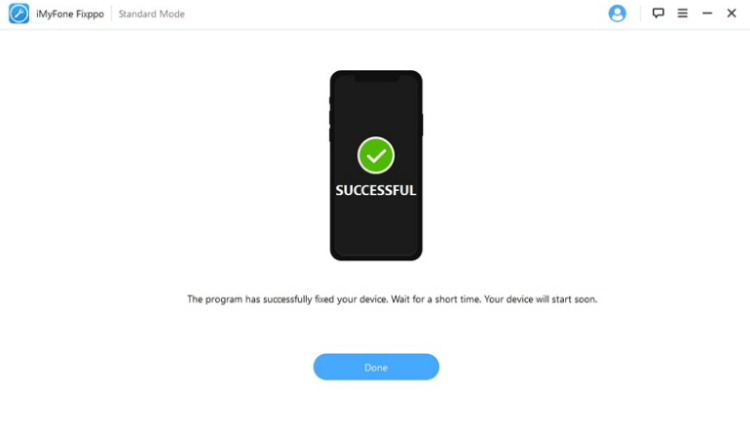 5. Force Quit All Apps
Force quit all apps that are running on the background is also necessary for you to rule out the possible cause. If you open too many apps at the same time, whether you are in Wi-Fi or cellular connection, it still takes time for your iPhone to process and load information. If the slow Internet speed is unendurable, please force quit all apps and give your iPhone a break before the network can work normally again.
Go to the Home Screen, swipe up from the bottom of the screen and you can see all your opened apps. Swipe up to clear them one by one or you can use three of your fingers to clear them all at once.
6. Re-insert SIM Card
Do you know this can be another solution to your slow Internet on iPhone problem? SIM card on the device can be scratched or damaged without knowing. And if your iPhone gets dropped, the SIM card inside will be impacted too and retrieve the signal later. If you are suffering from the slow network for a long time, try this method by the following steps.
Step 1: Turn off your iPhone, then use the SIM-eject tool that came with your iPhone to open the slot on the side of your device. If you don't have one, a paperclip works as well.
Step 2: Take the SIM card out of the slot, clear both sides of it with a clean cloth.
Step 3: Reinsert the SIM card back to your iPhone later in the right direction.
Step 4: After that, restart your iPhone for the SIM card to receive the signal and see if your poor Internet connection problem can be fixed.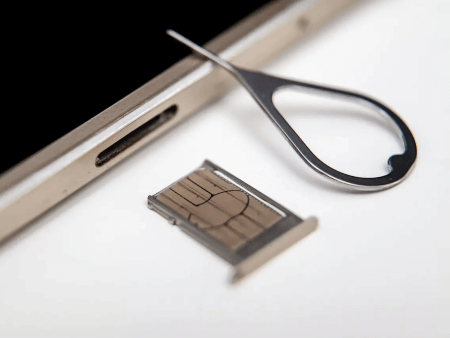 7. Force Reboot Your iPhone
If the problem still exists, please try to force reboot your iPhone to fix potential software glitch. As it's stated, iOS 16 comes with many annoying bugs that need to be fixed in time. And force rebooting your iPhone is considered to be one useful solution to many encountered iOS problems. Therefore, if your Internet is very slow, this method may work to help. Follow steps to force reboot your iPhone according to diferent phone models.
For iPhone 6 series and earlier: Keep pressing the Home button and Side button, whejn the Apple logo appear, release both of them.
For iPhone 7/7 Plus: Press the Volume Down button and Side button simultaneously, don't release them when you see the Apple logo.
For iPhone 8 series and later: Press the Volume Up button, and release it. Then, press the Volume Down button, and release it. After that, long-press the Side button, release it untill the Apple logo appears.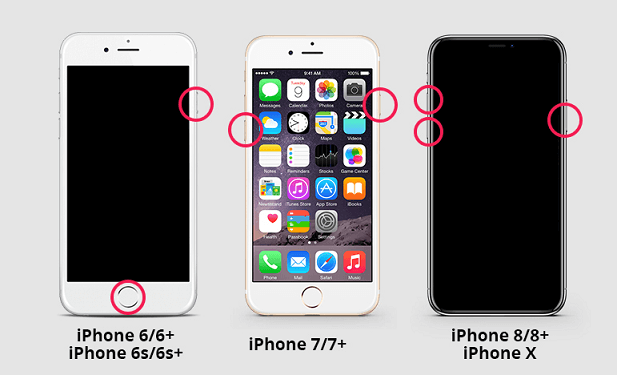 8. Update iOS Version
Like many bug fixes, updating to the latest iOS version is recommended as well. Since the iOS 16.1.1 claims to be able to solve many existing bugs, making an update is no harm to your iPhone. If your iPhone is in a relatively slow Internet, please update your software before making sure your iPhone has enough storage space.
Tap on Settings>Software Update>Check for update>If the iOS 16.1.1 is available, click on Download and Install.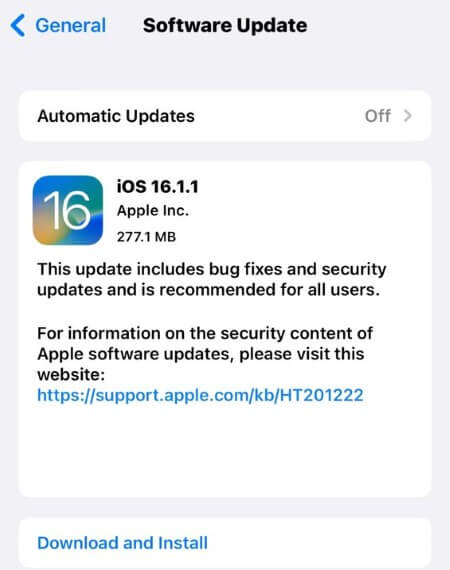 9. Reset Network Settings
Be it Wi-Fi or cellular connection, if they are unstable, you can always choose to reset them. And resetting network settings is deemed as the perfect solution to this network connectivity issue. Don't worry about your private data, they will be kept properly on your iPhone. All you have to do after you try this method is to rejoin the Wi-Fi, reset your VPN and re-pair Bluetooth connection.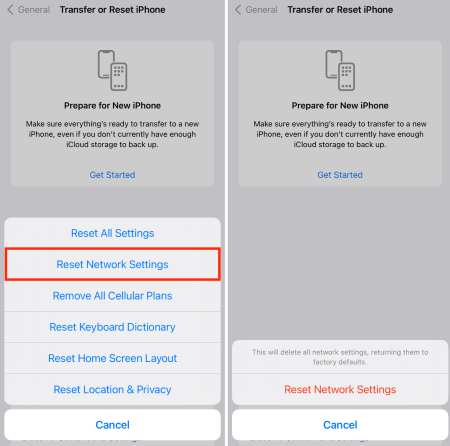 10. Contact the Operator
If the problem lies in the iOS system, then I'm sure Fixppo can get you out of trouble. However, if none of the solutions work as they should, you may contact your carrier to have your Wi-Fi repaired or ask whether the tower around you is being maintained, that's why your Internet is running slow.
Conclusion
You now know all methods to fix slow Internet on iPhone after iOS 16 update problem, and no matter what methods do you choose, I hope your problem can be solved and you are able to enjoy a normal surfing speed in time. If the network connectivity problem lies in the iOS system, you can give iMyFone Fixppo a shot, which will not disappoint you in its area of expertise.