Every Apple user will have encountered a common issue at one point or another, and that's still the case with the iPhone 8 – one of the latest models. One of the problems that arise most frequently is where iPhone 8 won't go to sleep mode. So, in this article we're going to explore some ways to combat and resolve it.
1. Confirm You've Set Up an Auto-Lock Time
First on our list is to confirm that you've actually got an auto-lock time enabled.
Go into settings, then general and scroll down until you find "Auto-lock".
Select a time – anything will work, as long as you don't select "Never".
This should then ensure your phone locks when the timer reaches its limit.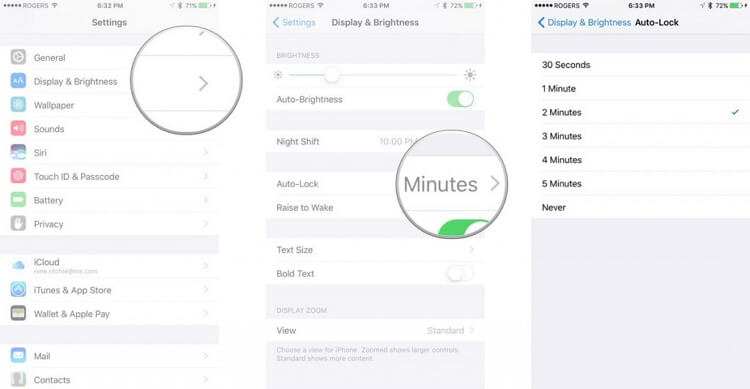 2. Force Restart Your iPhone 8
The next strategy you can try is to force restart your phone. It seems that this might not be a method and trust us, force restart can solve lots of common issues on device, including iPhone 8 not going to sleep.
Press and instantaneously release the 'Volume Up' button.
Next, press and instantaneously release the 'Volume Down' button.
After you've done that, hold down the 'Side Button' until the Apple logo appears.
That will restart your iPhone 8. But, you can also enter settings, scroll down to the bottom and hit "Shut Down".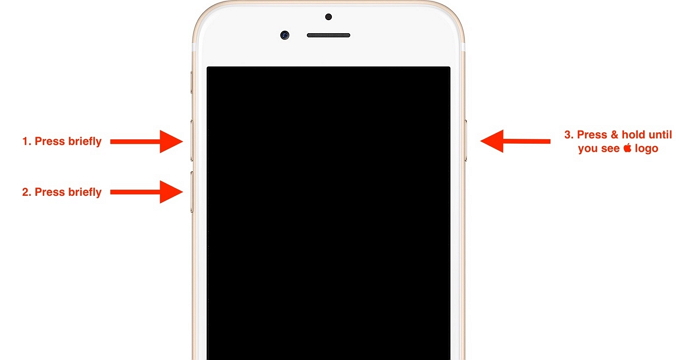 3. Set the Auto-Lock Time to 30 Seconds
Another option is to change the auto-lock time. Lots of iPhone users prove that this method works in Apple Community and you can try it on your iPhone 8.
Restart your iPhone 8 and then go into Settings > Display & Brightness > Auto-Lock.
Once you're in that specific tab, you need to set the timer to 30 Seconds.
Wait 30 seconds to see if your iPhone 8 locks.
If it does, head back into Settings, and re-test it with the timer at 1 Minute or the time you need to set up.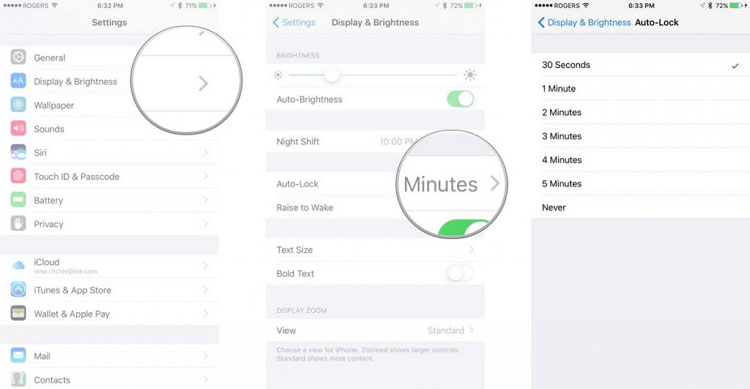 4. Turn Off AssistiveTouch
One method that has been proven to be effective by many users is disabling AssistiveTouch.
Jump into the Settings app and enter the "General" tab.
Find "Accessibility" and click on it.
Then you want to scroll down until you come across AssistiveTouch.
Make sure the toggle button is set to off – should be grey rather than green.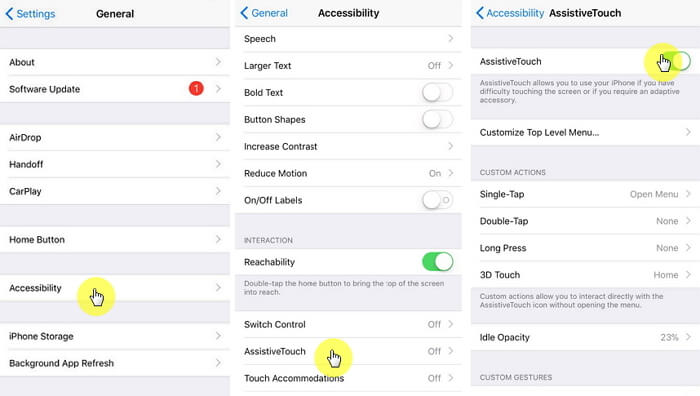 5. Reset All Settings on iPhone 8
This approach is more geared towards that don't find a solution with one of the methods above.
Access the Settings app and dive into the "General" section.
Towards the bottom of the screen you should see "Reset".
When you tap on "Reset", you'll be presented with a variety of options. Hit "Reset All Settings".
That will then refresh your phone and hopefully solve the issue that iPhone won't go to sleep.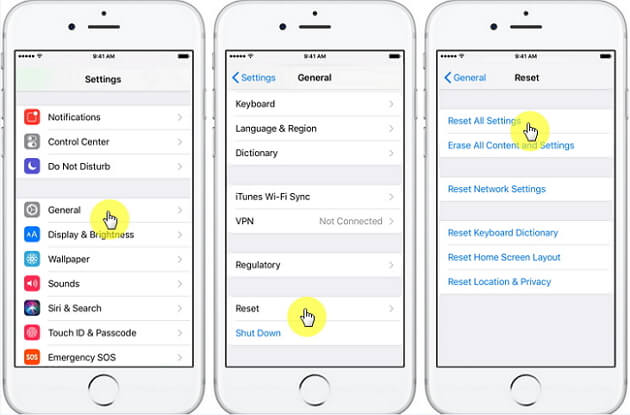 6. Update Your iPhone 8 to the Latest iOS Version
There's a common assumption that Apple leave bugs in outdated versions of their iOS software to encourage users to upgrade to the latest version. Whether that's true or not, it definitely makes sense to have the latest operating software.
Go to Settings > General > Software Update.
Once you're in there, it will let you know whether you have an available update.
If you do, tap "Download and Update".
When it finishes the update, test to see whether iPhone 8 not going to sleep has been resolved.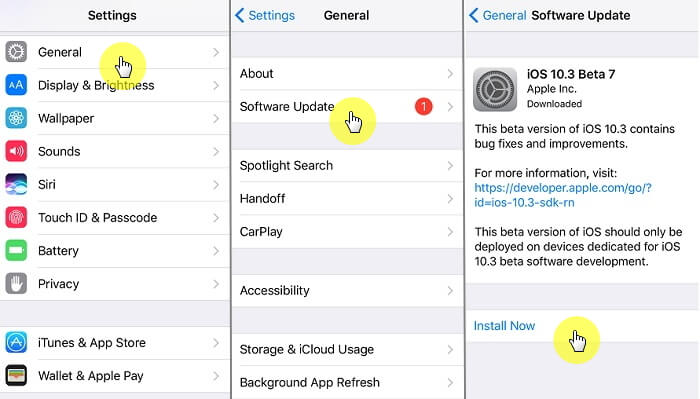 7. Fix iOS Issues to Solve iPhone 8 Won't Go to Sleep
If all of the above don't seem to do the trick, then it may that there's some internal errors within your iPhone 8 operating software. Not to worry, though, because iMyFone iOS System Recovery will be able to help. Here are some of the tool's features:
Key Features:
Quickly and securely fix iOS issues without any data loss whatsoever with its standard mode.
Capable of fixing a wide range of iOS issues, not just the one in this article. For example, you can also fix iPhone stuck in Recovery Mode.
It's compatible with multiple iOS versions on your iPhone 14, including the latest iOS 16.
Extremely user-friendly and provides clear instructions that are simple to follow.
How to Use iMyFone iOS System Recovery:
To make your life easier, follow these steps when using the tool:
Place your iPhone 8 into recovery mode by pressing and holding the sleep button, simultaneously with the home button until "Connect to iTunes" is displayed. (If you cannot place your iPhone 8 into Recovery mode, then try to place it into DFU mode)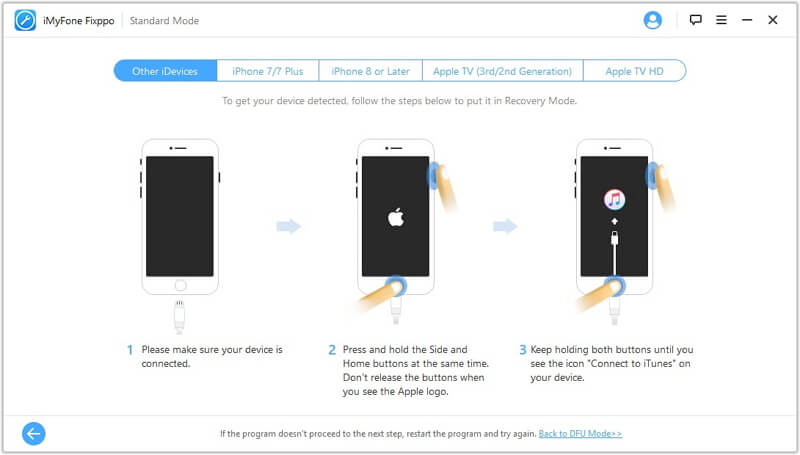 The software will detect your device and automatically find the correct version of iOS.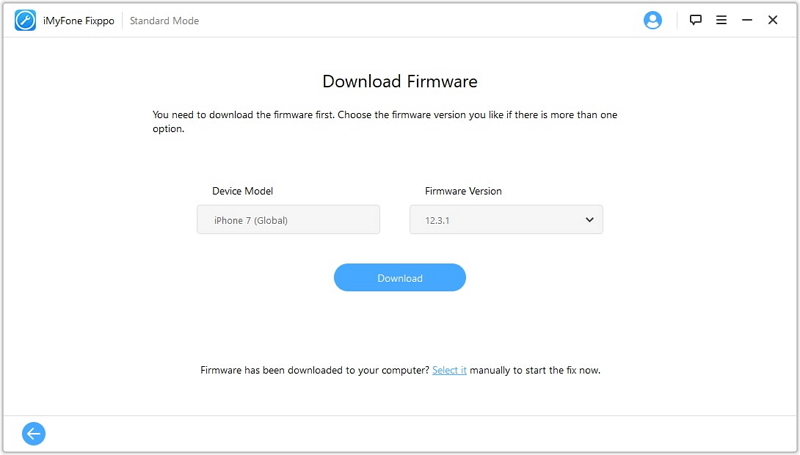 Click "Download" and then tap "Start to Fix" – once it's complete, test your device whether the issue that iPhone won't go to sleep has been fixed.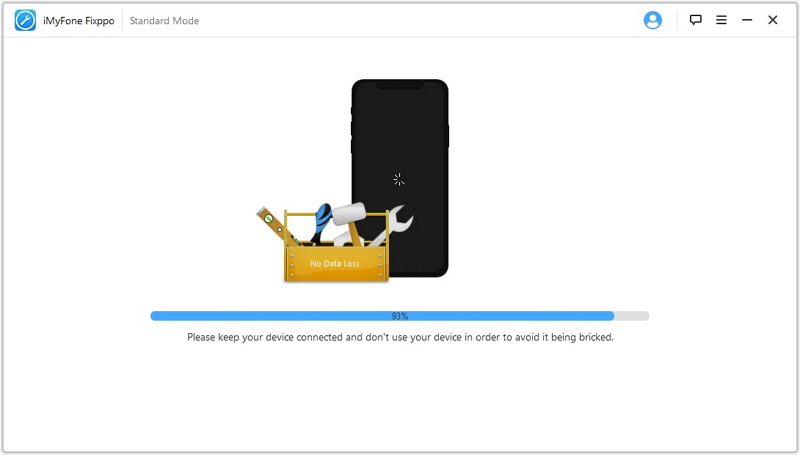 With the above methods and the support of iMyFone iOS System Recovery, you should no longer be bogged down with the frustration of the 'iPhone 8 won't go to sleep' issue!