You use your iPhone for everything from making phone calls to long-lost friends to playing Candy Crush when you are stuck on a long commute. From time to time, this can place a lot of demand on your device, leading to your iPhone overheating while charging it back up to total capacity. This is a common problem, but that doesn't mean you shouldn't take precautions or fixes to ensure the longevity of your smartphone. Here are some tips and more information on fixing this issue in the future.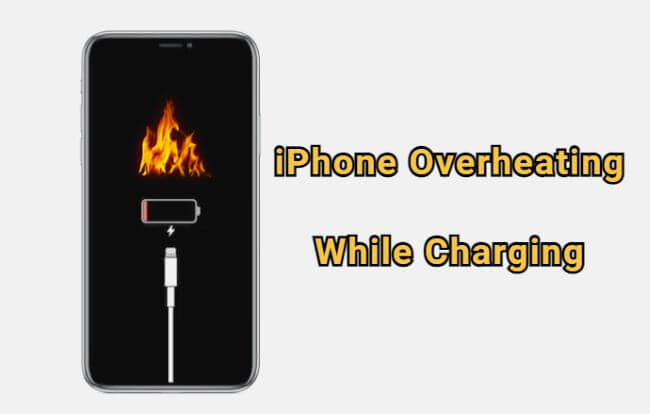 Why My iPhone is Getting Hot While Charging?
Unfortunately, because the iPhone gets hot while charging issue is so common, it can have a long list of causes. Most often, this is because the charger you are using is either damaged or not correctly plugged into the wall. However, there are other causes like:
You may charge your iPhone too often, pushing the limits of the device.
The area you are in is too hot to ramp up the temperature of your device.
A software bug or app conflict in your device's background while you are charging.
You may have a hardware problem and need to take your iPhone to a repair shop or Genius Bar.
Troubleshooting iPhone Gets Hot While Charging
These are the most frequent fixes we have found to work with the iPhone hot while charging issue. Take your time and try them one by one, and you should get your iPhone back to proper working order while you replenish the battery life.
1

Cool Down Your iPhone
If your device is overheated to begin with, you need to bring the temperature down by creating more airflow, so it cools down. You can do this by:
Take off the case surrounding the phone that could be trapping in heat or blocking airflow.
Use cables that are undamaged and free from fraying or bulging.
Get indoors to an air-conditioned space or at least in a shaded area out of the sun.
Close all of your apps, so the CPU of your device is not being over-taxed.
---
2

Spot Crashing App and Remove It
The different apps used on iPhones can cause all kinds of problems if left unchecked. You may have just downloaded a new game or productivity app that all of a sudden is overheating your iPhone. Either way, you can spot these apps and close or delete them to ensure your iPhone stays cool.
Go to Settings > Privacy > Analytics > Analytics Data.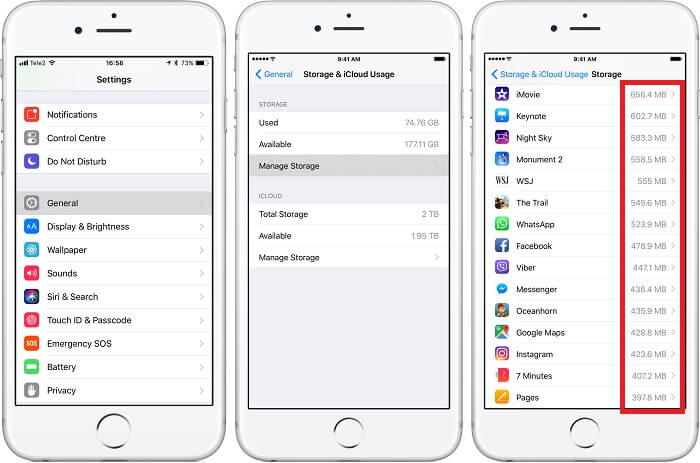 This will show you which app is using what resources. Keep in mind this is a little code-heavy and may require a bit of research.
---
3

Turn Off Background App Refresh
The point of background app refresh is to download up-to-date information online, even when you are not using the app in question. This is great in theory, but if your app is downloading a ton of data while you are using your iPhone for other features, it can cause the entire device to overheat. You're better off turning this off.
Go to Settings > General > Background Refresh. Select to turn it off.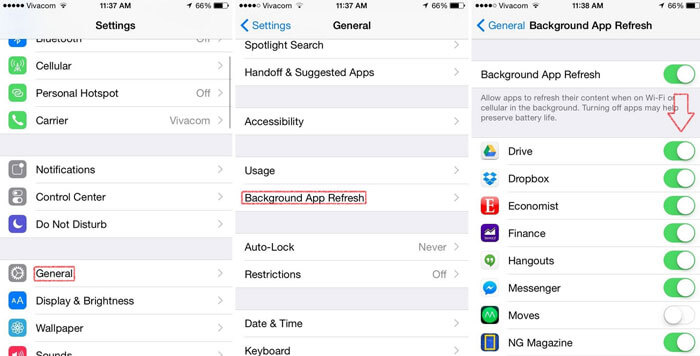 ---
4

Turn on Airplane Mode
Controlling the temperature of your device has a lot to do with closing features of your iPhone that may be using a lot of CPU power. Your various connections (Bluetooth, WiFi, cellular, etc.) pull a lot of data from around you and may be the answer to why my iPhone is getting hot while charging. When you go into Airplane Mode, you shut down these features.
Go to Settings > Airplane Mode to turn it on.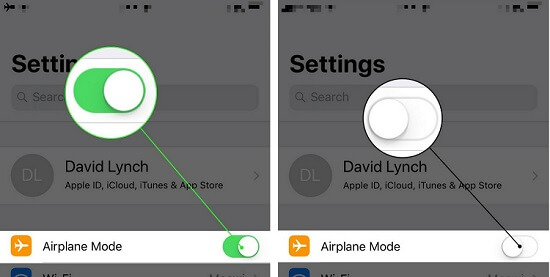 ---
5

Repair Corrupted System Causing iPhone Overheating
Whenever your battery is dying, overheating, or causing issues with your operating system, it could be because of a corrupted app, file, or process. In that case, you can quickly repair the entire device by using iMyFone Fixppo. This robust software protects your private data while changing your iOS back to default settings.
The idea is to get your iPhone to a system that is functioning properly without any conflicts from software, apps, or other system issues. This is all achieved through an easy-to-understand user interface that guides you through the simple 3-step process.
Fix iOS System Problem without Data Loss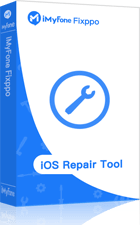 iMyFone Fixppo
See how to fix iOS issues with iMyFone Fixppo:
Step 1.Download the software on your PC and click Standard Mode on the main screen, then connect your idevice to PC.
Step 1. Install iMyFone Fixppo on your PC. Open Fixppo and select Standard Mode from the options menu in the windows taskbar. After connecting the iPhone to the computer, select Next.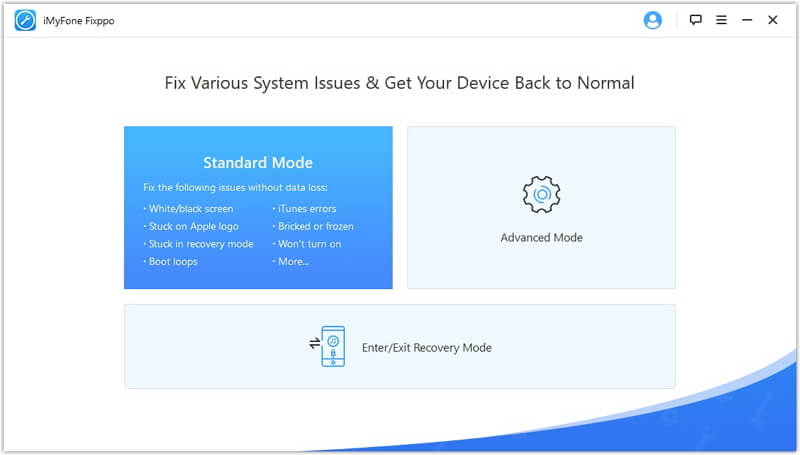 Step 2.Put your iPhone into DFU/Recovery mode by following the guide on the screen and download the firmware.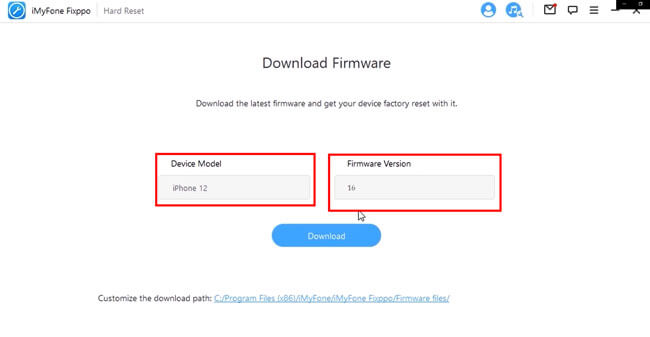 Step 3.Keep waiting for the procession complete. Then you can restart your iPhone to charge again, it would not so heating then.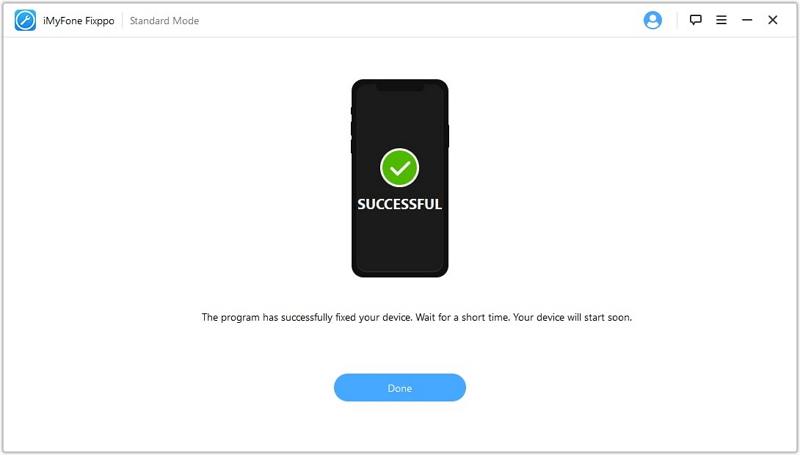 To Conclude
When your iPhone overheating while charging is happening, it can be a little nerve-wracking. You want to ensure your device is safe and ready to be used again. Go ahead and try our fixes listed here. If none of them work, you should check out the free version of iMyFone Fixppo. Once you test out the software, upgrade to the premium version to enjoy all of the spectacular features the developers created. Good luck!